INTERVIEW
The Blue Moment
WITH ROMAIN JACQUET-LAGRÈZE
An interview with Romain Jacquet-Lagrèze
(Banner image The Blue Moment #14, Hong Kong, 2015)
Tell us about your background, were you always a photographer?
I arrived in Hong Kong in 2009. At that time I was not so much of a photographer. My creativity was mostly driven by drawing and graphic design. However, after living in the middle of this city my view on photography evolved. The streets here are so dense, the atmosphere is so thick and vibrant at the same time. This place has so much things to tell that recording it through a camera felt like an urge to me.
You've been living, shooting and exhibiting in Hong Kong for a while now, can you tell us more about the city photography-wise? How's the creative scene there? 
Hong Kong is a city where the medium of photograph as an art is rather new. For a long time, there was no museum dedicated to photography until the opening of F22 photographic museum a few years ago. But fortunately the art scene is very alive, with an organic increase of the number of art galleries in different districts. Only a very few of them are focusing their program on photography. I am working with Blue Lotus gallery  since the beginning of my exhibiting time and it is a pleasure to be next to photographers like Fan Ho, Michael Wolf and Marcel Heijnen.
And given the comparatively small size of Hong Kong compared to other cities in the region, I feel it is a big chance that there is the book publisher Asia one www.asiaonebooks.com specialised in coffee table book of photography. I am working with them since 2012 and I am always happy to discover their latest books.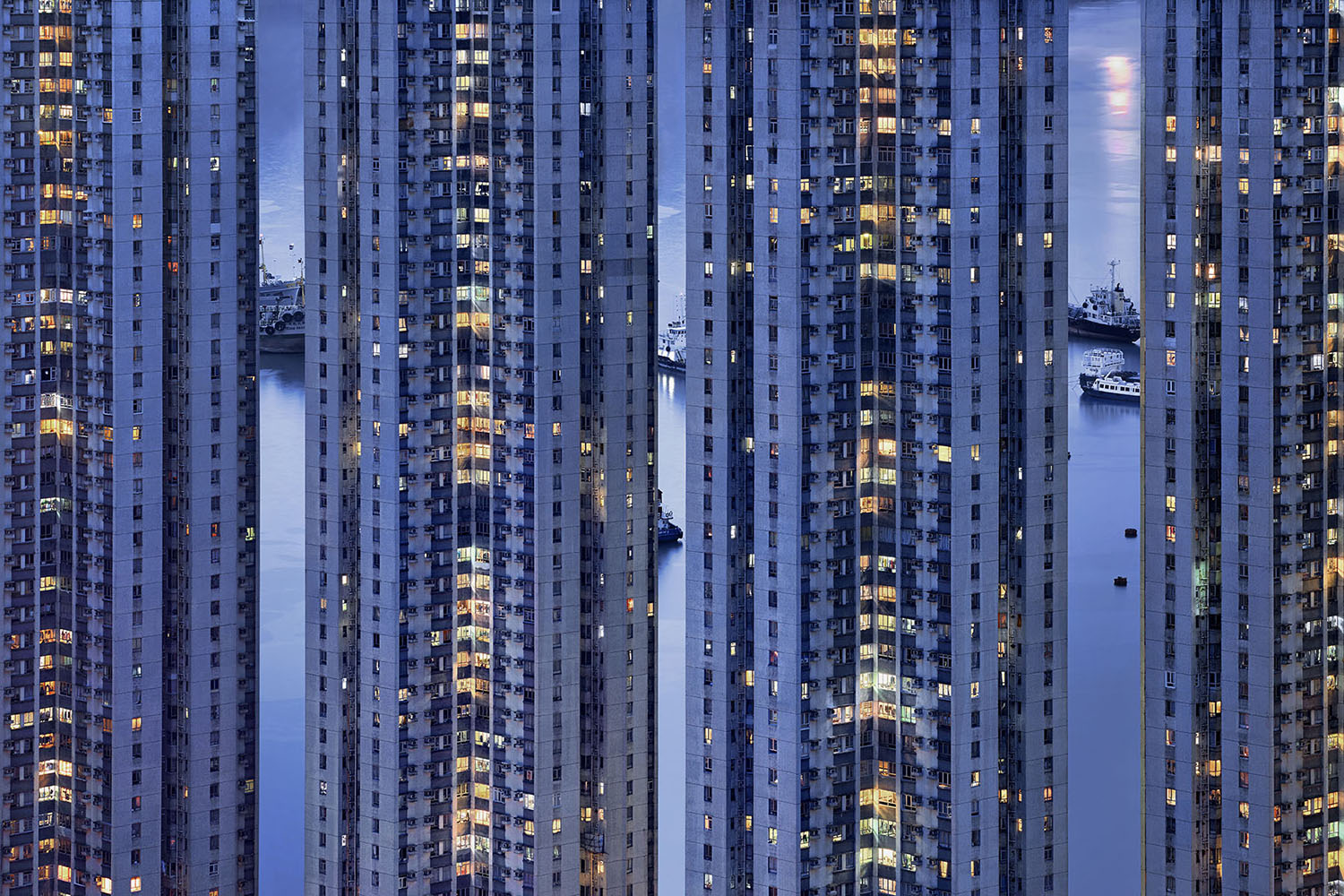 The Blue Moment #19, Hong Kong, 2015