FEATURED STORY
Inhabitants of the Empty
BY YULIA GRIGORYANTS
11.41am, 7th December 1988
Our theme 'An Instant' can be interpreted in many ways. For photojournalist Yulia Grigoryants, that 'instant' was 11:41 local time on December 7th 1988, when a 7.0 Richter-scale earthquake struck northern Armenia, killing at least 25,000 people, injuring many more, and leaving hundreds of thousands homeless.
Gyumri, Armenia's second largest city bore much of the damage, and this damage was further entrenched by war by the early 1990's, the collapse of the Soviet Union, an energy crisis, and a blockade that left landlocked Armenia with just two open borders. Now, a quarter of a century later, the repercussions are still felt. The city has the country's highest poverty rate, and has lost almost half its population through labour migration. Many families that remain live in the ruins, not considered direct victims of the earthquake and so ineligible for new housing, making the best of what they have.
While driving through the city, Yulia took a wrong and stumbled upon the carcasses of two huge twin dormitory buildings. She was transfixed not by the decaying concrete walls, collapsing roofs and smashed glass, but by a line of laundry, hanging from a second floor window. She introduced herself to the first person she saw, and discovered that just four families live in the buildings, that at one time housed around 60 families each. She was struck by their hardship and struggle, but also their humanity, and over a year later returned to document their lives.
We asked Yulia to share some of her experiences with us.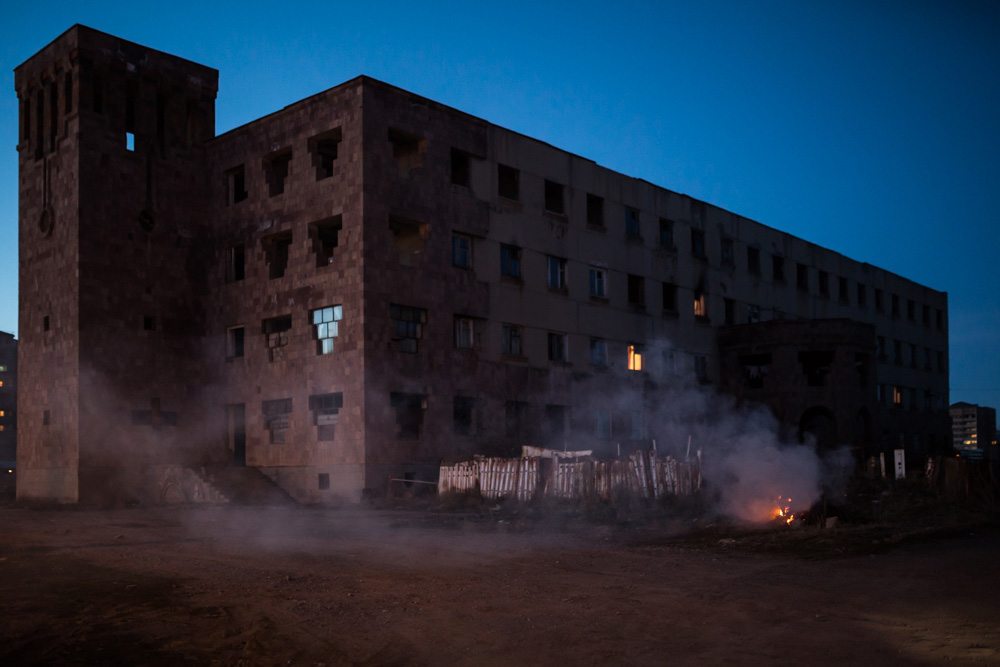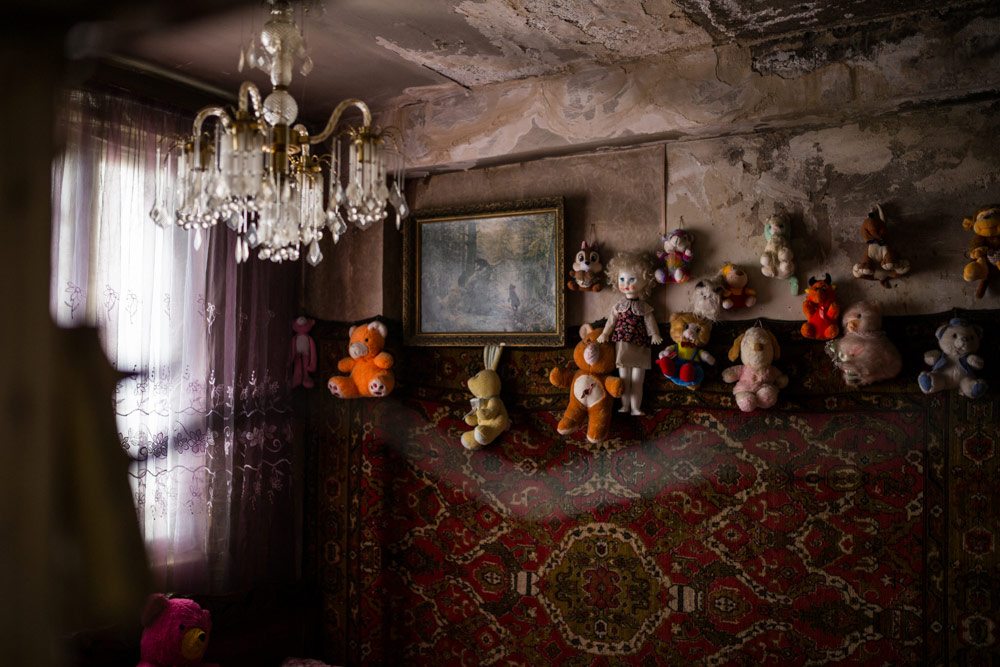 "I introduced myself as a photographer and mentioned that I would like to photograph them, and they were OK with this. I spent nine long days in those buildings, visiting the families each day. After some time they became very comfortable with my presence and sometimes didn't notice me at all. It was very important to reach this stage of intimacy with them".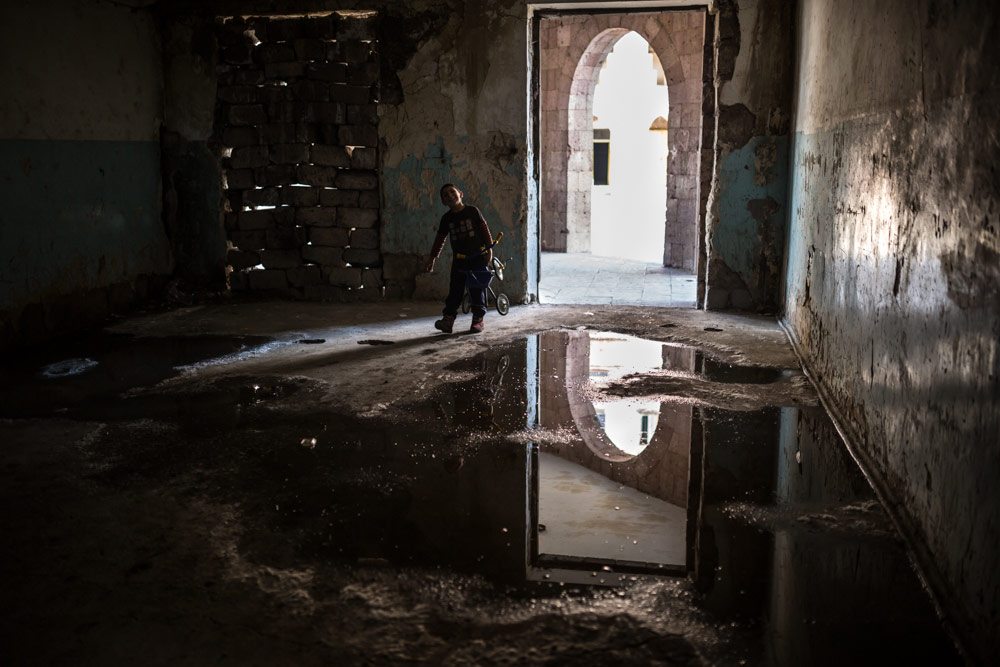 "One of the families with five children had just lost their father, and when I arrived and knocked on their door I immediately realised that something had happened. Lusine (30), mother of five, told me that her husband committed suicide just 10 days before… She was totally lost.
I think my presence was maybe somehow helpful to her. Sometimes she could be silent for hours without noticing me, and at others she would talk to me lot. It touched me deeply. Working on such a subject is not easy – all these sufferings that we witness affect us of course. I was trying to give her some strength to support her, but it was also difficult visiting them. One of her sons – Levon (7), told me with a smile while playing: "I was holding my daddy's jacket and I could smell him"…"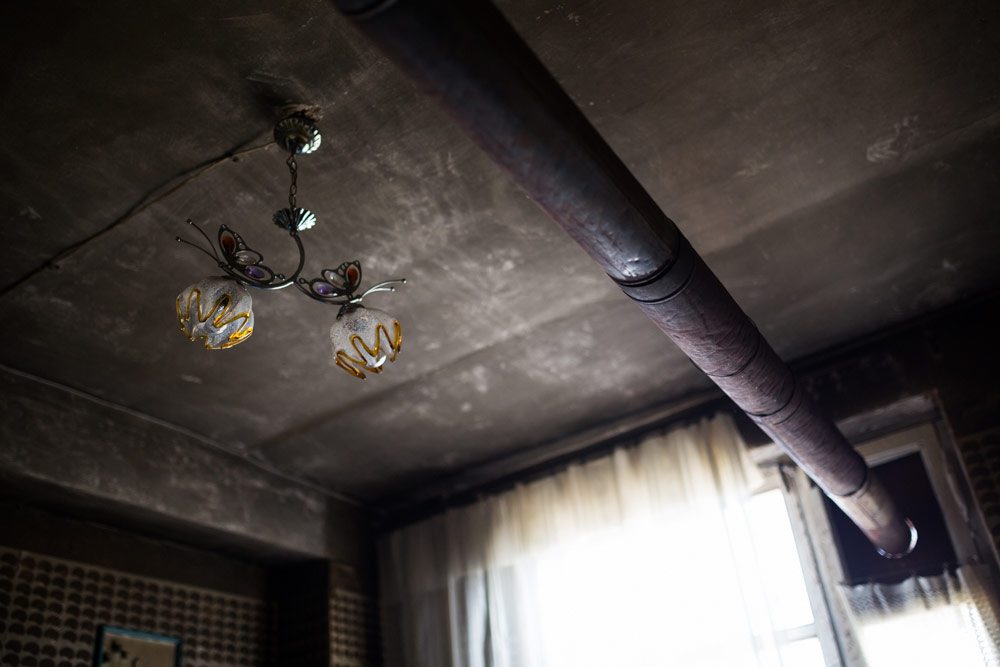 "Knyaz (38) – a neighbour from the same building, was telling me how a few years ago his wife died, and he was alone with his three years old daughter, who he struggled to take care of. A friend arranged his marriage with a woman who had two sons and was divorced. He had a trauma after a car accident and couldn't find any job. Whenever I knocked on their door, he was alone with his daughter".