EDITORS' PICK
The Intoxication of Youth
YOUTHHOOD
Youthhood Editors' Pick
Following Hellen van Meene's selection of winning images for our recent YOUTHHOOD competition, this compilation of 20 images represents some of the other talented photographers whose work struck us and left a mark. Each a stunning image worthy of exposure and attention…
For this month's theme Youthhood, we wanted to discover images that characterize this unique but brief stage of life that has the most poignant and lasting impact. From nostalgic family snapshots to portraits of defiant young adults rebelling against their younger selves, we sought fresh context and perspective on this new generation from a variety of viewpoints.
When selecting for editor's picks we're always searching for those striking photographs that have potential as an unforgettable single image, whether from a broader series or not. The accompanying text some photographers submit with their images is not always necessary, but can be relevant when understanding the work in full context.
These are intended to be a conversation starter… so feel free to join the discussion on our social networks.
BANNER IMAGE COURTESY OF FABIO GASSER
www.gasserbrothers.com / @fabio.gasser
"Rural Basketball Court, Siargao, Philippines, 2018."
Editor's comment: The ability to make use of any item or surrounding to your advantage and entertainment is a skill held by many children and few adults. This make-shift basketball court set against this rural, mountainous landscape seems like an ideal place for a children to play, pretend and challenge each-other. The photograph, with its elements of movement and dominating green shade, nicely captures the energy and spirit of youth.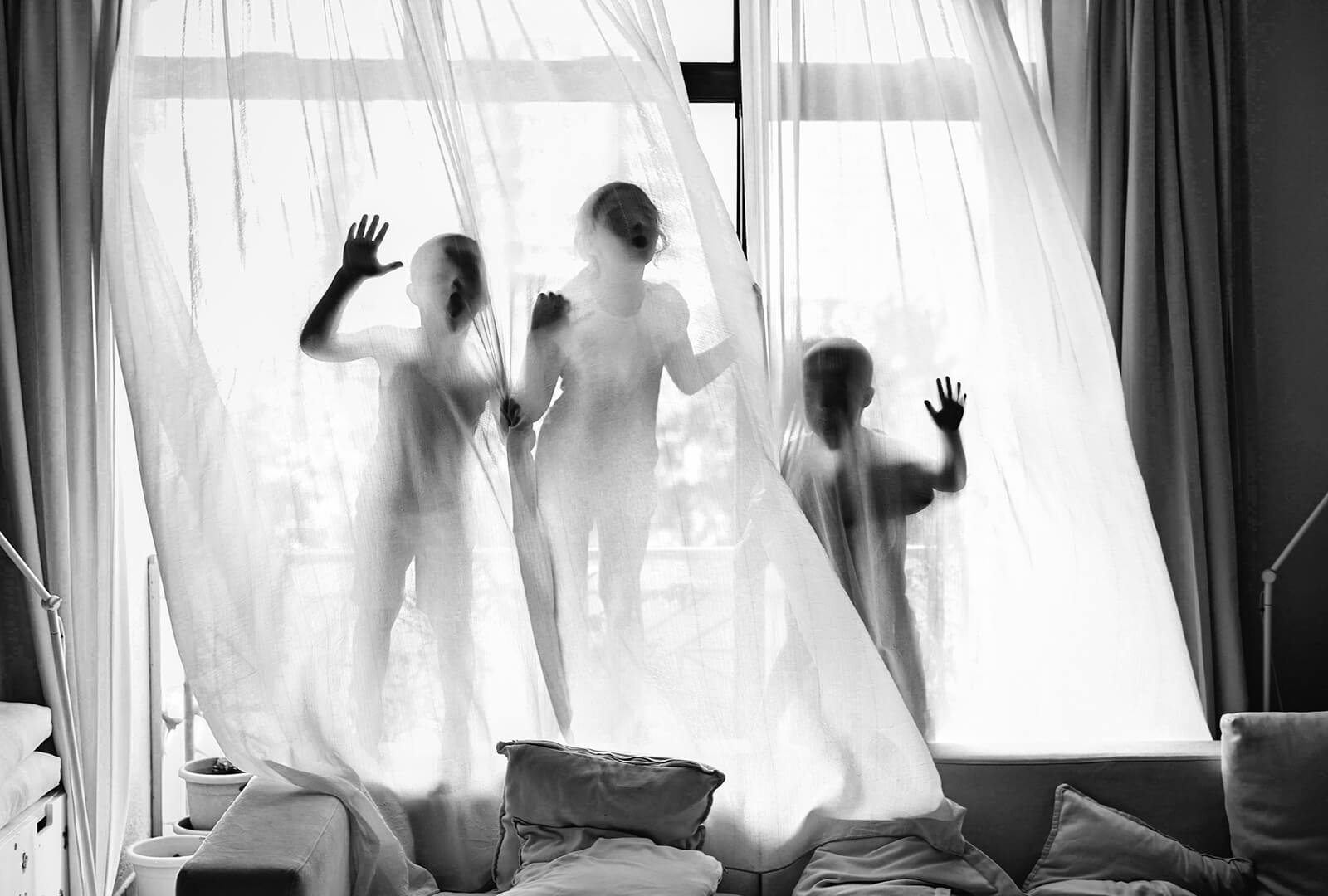 IMAGE COURTESY OF DOROTA COULERU
@dorota.couleru_artphotography
"Lockdown – While we pass pandemic lockdown in our home town, my kids and I were trying to find a way how to make our days full of activities with fresh air… Here they play on the balcony window… The different perspective of light and shadow gives much contrast to our daily life during pandemic times."
Editor's comment: These little silhouettes at play instantly bring me back to the long summer holidays at home with my siblings – endless games, competitiveness and silliness – far removed from the reality of lockdown families with young children have had to endure over the past year or so. A huge amount of pressure was immediately placed on parents to become teacher, entertainer, friend, carer and servant for their children on a constant, more intense level. All this while worrying about the ongoing threat to their own and their family's health, wellbeing and workload. Hopefully, in time, dreamy snapshots like this will represent the pandemic in the family albums, and hidden will be the tears, tantrums, fear and tired eyes.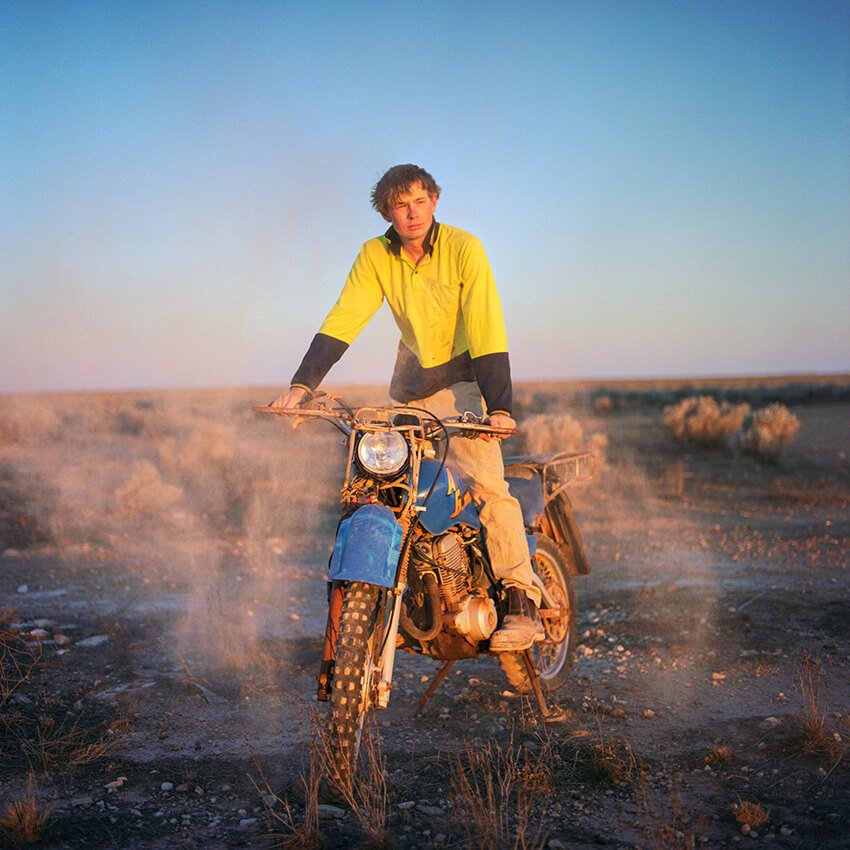 IMAGE COURTESY OF KAROLIINA KASE
www.karoliinakase.com / @karoliinakase
"Cameron from the series The Ravens Tell You Where the Dead Are. This series is about rural Australia in the age of extinction. For one and a half years, I traveled around the country with a fencing team. Throughout this time, I documented intensive agriculture, especially animal agriculture, and its detrimental effects on the environment. While I focus on past and current land management, I'm also interested in the people who live in rural Australia as they are increasingly affected by environmental degradation and climate change. The Ravens Tell You Where the Dead Are is a story about the loss of natural life and livelihoods amidst humanity's continuing destructive consumption."
Editor's comment: Looking at this photograph without context may conjure nostalgia and excitement, but when reading the story behind the series and its subjects, the viewer could immediately switch to dread and discomfort. The next generation are now already inheriting the terrible effects of climate change, more so in rural and coastal areas where the communities there live-off and work the land. Youthhood today seems layered with a lot more fear, responsibility and instructions for the important task of saving the planet. I hope we can continue to communicate the urgency of this emergency and initiate action through our photography, art and journalism.