INSPIRATION
Young Adventurers Chasing the Horizon
STORIES OF HUMANITY FROM FIVE PHOTOJOURNALISTS AND DOCUMENTARIANS
"Photography can put a human face on a situation that would otherwise remain abstract or merely statistical. Photography can become part of our collective consciousness and our collective conscience"
– James Nachtwey
Last year, over a million refugees and economic migrants crossed into Europe, fleeing violence in Syria, Afghanistan and Iraq, abuses in Eritrea, and poverty in Kosovo. This influx has sparked a crisis, with growing tensions and divisions in the EU over how best to resettle people, and a resurgence in the ugly side of nationalism.
But behind every sensationalist headline and hard-hitting statistic is a group of people in search of a better life – leaving behind everything they know, and in some cases risking their lives on a journey in search of safety, stability and prosperity. Their desire to flee war, poverty and discrimination is intrinsically human.
This is where photodocumentary and photojournalism is so important – finding the humanity amongst the politics and statistics, telling the stories of individuals. Seeing leading to understanding leading to empathy. Ron Haviv said it well: "This idea of helping the next generation is a very intrinsic part of photojournalism. We need to continue to build this new group of photographers that come in and tell these stories". And so here we present the work of five of our favourite photographers, each with their own approach to storytelling, and each using image-making to inform, and to foster empathy and compassion. Visual arts with social purpose.
Banner image © Lucile Boiron

"In March of last year, almost by chance, I began visiting the camps where dozens of men and women would run aground daily after their long trek to a potentially better future. At first I felt incapable of taking the slightest photo. The state of emergency on the ground prevented me from thinking too much. I had to act, bring bread, water, blankets, and share a cigarette, listen, laugh from time to time; try to appease the hunger, the thirst, the cold. After all, what insight could I bring, a person who had been born on the "right side"? Then, Mohammed, a Sudanese poet, showed me photos of swollen bodies washed up on shore taken with his phone, portraits of friends who "had perished in the blue". He asked me if I preferred photographing flowers. Its then that my eyes were opened and I saw them for what they really were:
young adventurers chasing the horizon."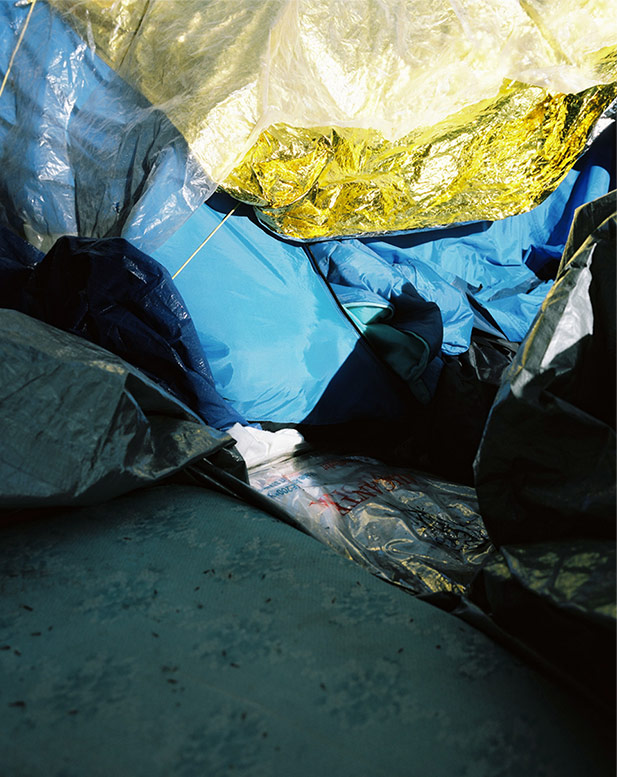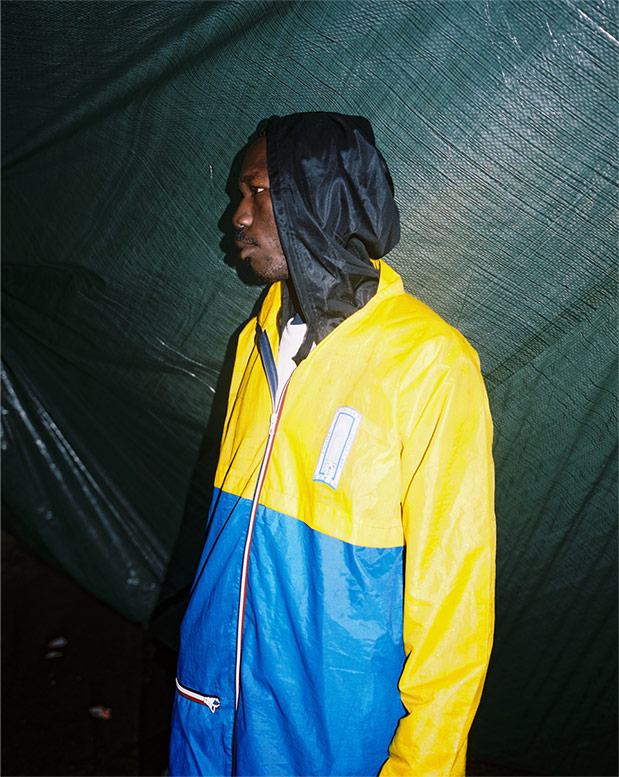 Demetris Koilalous
This project started in August 2015, and was completed in May 2016, after 13 trips to the borderlands of Greece. More than 150 personal objects were collected in-situ, along with the discussions and photographic exchanges I had with people I met along the way. The resulting project 'Caesura' is a collection of photographs about the transitory state of those people who entered Greece, after crossing the Aegean Sea – the infamous "death passage" – on their way from their homelands in Asia and Africa to the land of promise and hope, Europe. 'Caesura' is terminology for the brief silent pause in the middle of a poetic verse or a musical phrase, used in this context as a metaphor for a silent break amid two periods of loud 'activity' in one's violent and distressed narrative.
The characters in 'Caesura' are not a nameless mass, people among people. They have distinct identities and names, recognizable faces which unveil courage, determination and stamina, yet they are plunged into the melancholy of the temporary landscape in which they were caught: an intemporal space characterized by the gloominess of the border scenery. Remote and detached from the crowd, they place themselves – often unconsciously – in the centre of the narrative. My photographs attempt to raise questions about the human condition and identity; ultimately to raise questions about ourselves as viewers.