EDITORS' PICK
Views from the Roof of the World
WORLD TRAVELERS
World Travelers Editors' Pick
Following Jonas Bendiksen's selection of winning images for our recent WORLD TRAVELLERS competition, this compilation of 20 images represents some of the other talented photographers whose work struck us and left a mark. Each a stunning image worthy of exposure and attention…
For this month's theme World Travelers, we really wanted to escape with the images and lose sense of reality while immersing ourselves in the myriad of scenes shared by each photographer. We wanted to go beyond looking at the picture, step through the frame of the photograph and soak up the atmosphere – hear, smell and taste the environment and action – depicted within. As the world begins to re-open for travel, this month's theme is a great way to start the adventuring inspiration flowing again.
When selecting for editor's picks we're always searching for those striking photographs that have potential as an unforgettable single image, whether from a broader series or not. The accompanying text some photographers submit with their images is not always necessary, but can be relevant when understanding the work in full context.
These are intended to be a conversation starter… so feel free to join the discussion on our social networks.
BANNER IMAGE COURTESY OF NAZES AFROZ
"The megaliths and the human: After two days of sand storm in the White Deserts of the Egyptian Sahara."
Editor's comment: A thought provoking, alien scene to most of us, suggesting that our planet can still be quite a foreign place. This beautifully created image makes me question how 'the megaliths and the human' can continue to co-exist in the wake of a climate crisis. How can we continue to explore, appreciate and visit these unspoiled locations without causing further harm? It seems an impossible task, but the more we educate ourselves on locations like this, the better we'll be able to respect and preserve.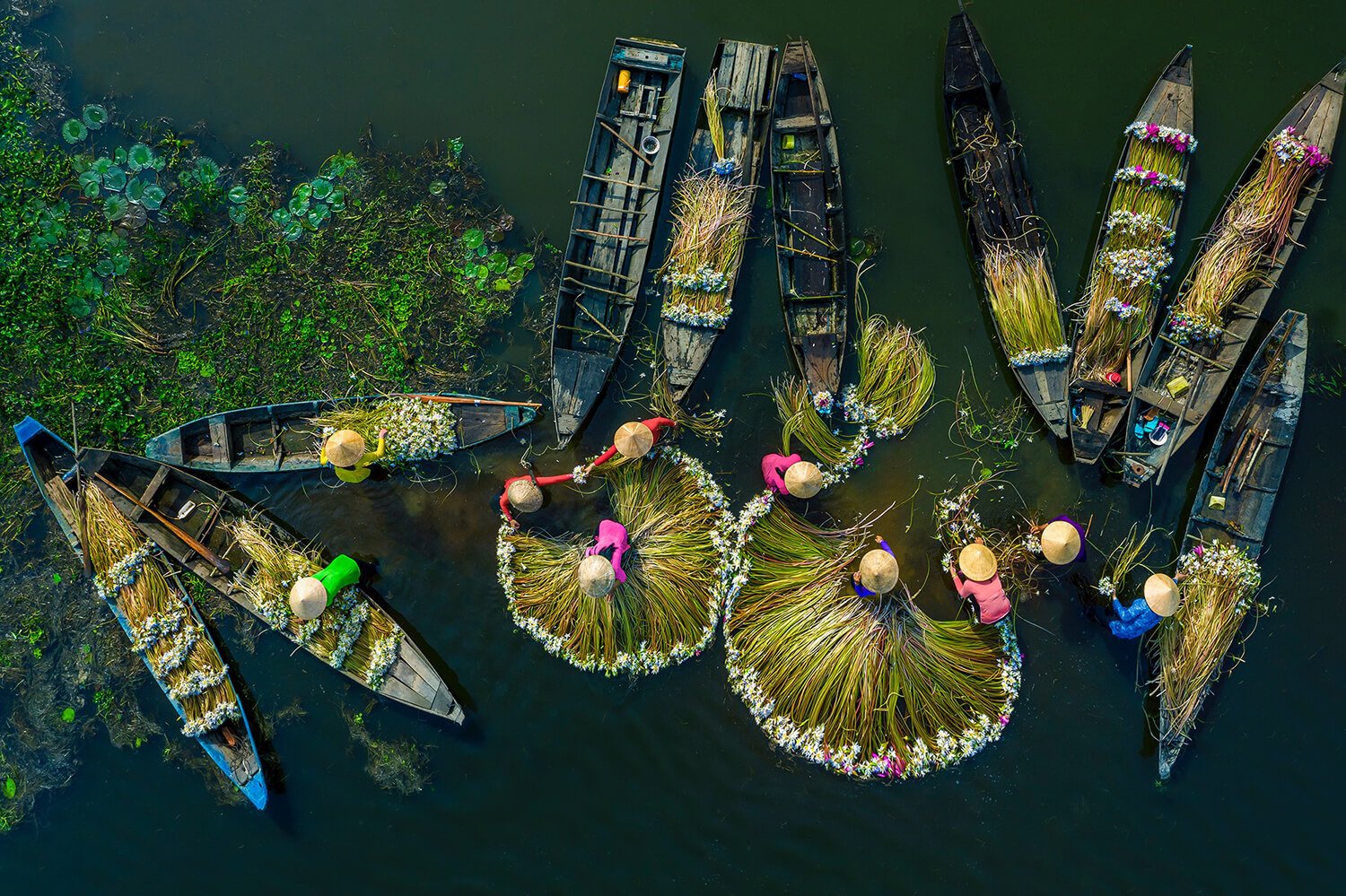 IMAGE COURTESY OF PHAN KHÁNH
@ptkhanhhvnh
"The women were washing water lilies in Long An province Vietnam, tied in bundles before they went to market. Waterlily grows naturally in many rivers and lakes in western Vietnam. Water lilies are a favorite food among locals and tourists."
Editor's comment: I see this almost as a 'vintage travel' shot, something discovered between the thin, leafy pages of a lonely planet guide of pre-Google Image days. An image that without even reading the caption or relevant information has you already booking your flight. The pattern, symmetry and subtle highlight of colour is well balanced, with a nice insight into process happening within the scene. I would love to know if the photographer dug deeper with an extended series on these women, into the history and legacy of their practice.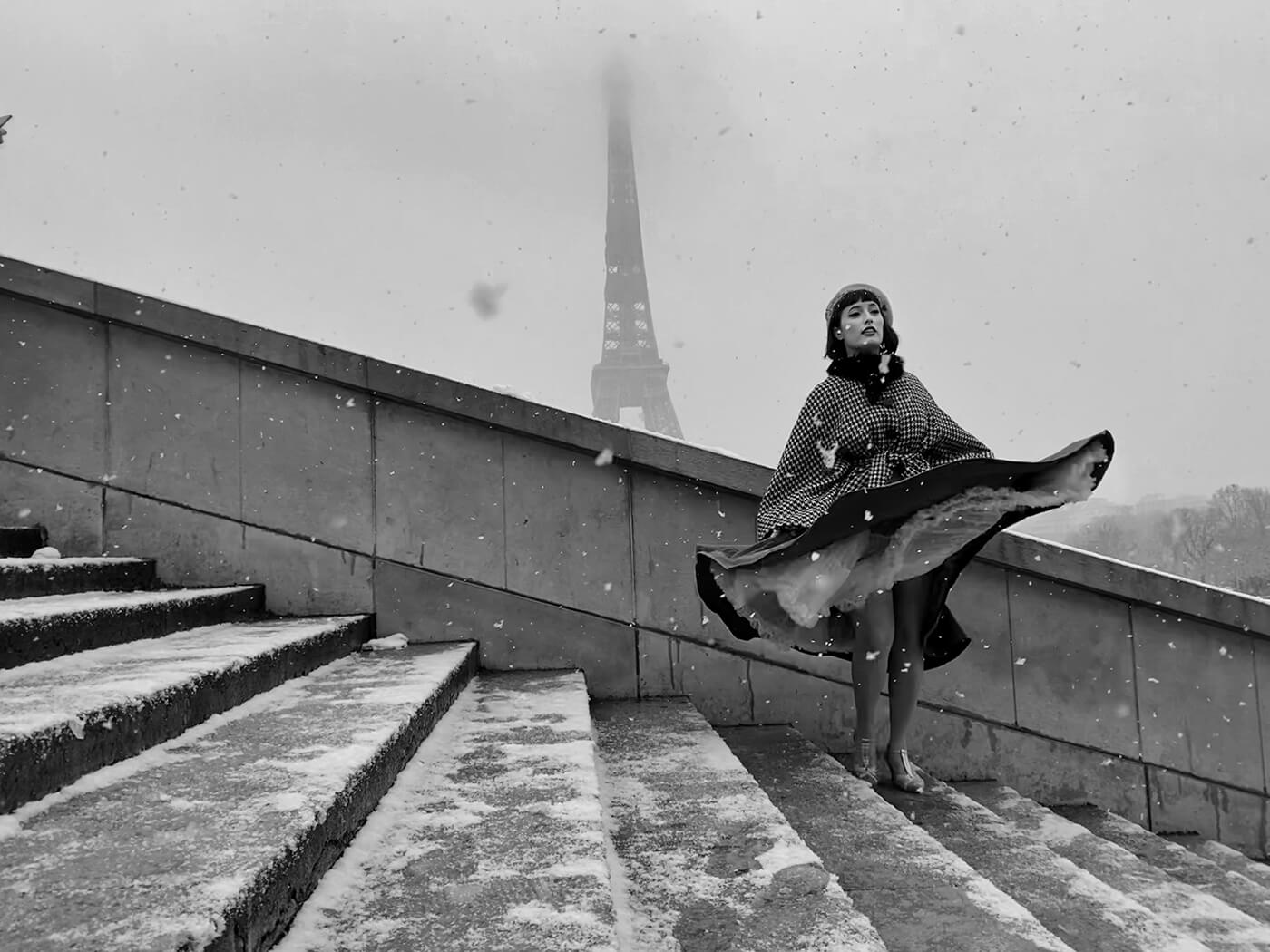 IMAGE COURTESY OF MEHDI ROUHBAKHSH
@mehdirouhbakhsh
"Dance with me, 2021."
Editor's comment: A playful winter scene, full of stereotypical and sentimental symbols of Parisian life. It very much feels like this image is a picturesque-postcard of an individual's ideal experience in the French capital, leading the viewer to conclude that we all experience these popular places we visit to in our own personal way – we choose to enjoy these locations in the way we perceive them.