EDITORS' PICK
Off the Beaten Track
WORLD TRAVELERS
World Travelers Editors' Pick
Following Greg Girard's selection of winning images for our theme WORLD TRAVELERS, this compilation of 20 images, selected by the Life Framer editors represents some of the other talented photographers whose work struck us and left a mark. Each a stunning image worthy of exposure and attention…
These are intended to be a conversation starter… so feel free to join the discussion on our social networks.
BANNER IMAGE COURTESY OF ADAM CAMPBELL
www.adamcito.com / @acampbellito
"Between the ages of 18 and 35 I spent any money and time that I managed to pull together on plane tickets to somewhere far-flung. Now I've got a young family that keeps me from straying very far, so I'm living vicariously through old shots. Some of these are from a couple months I spent in India a few years ago, some from a recent hiking trip closer to home, and some that may not have been while I was technically traveling, but that contain the spirit of travel."
Editor's comment: The longing for both travel and escape comes through here loud and clear. Adam creates a fascinating juxtaposition of the idea being trapped and confined with the longing to be free, the muted palette adding to that sense of nostalgic longing.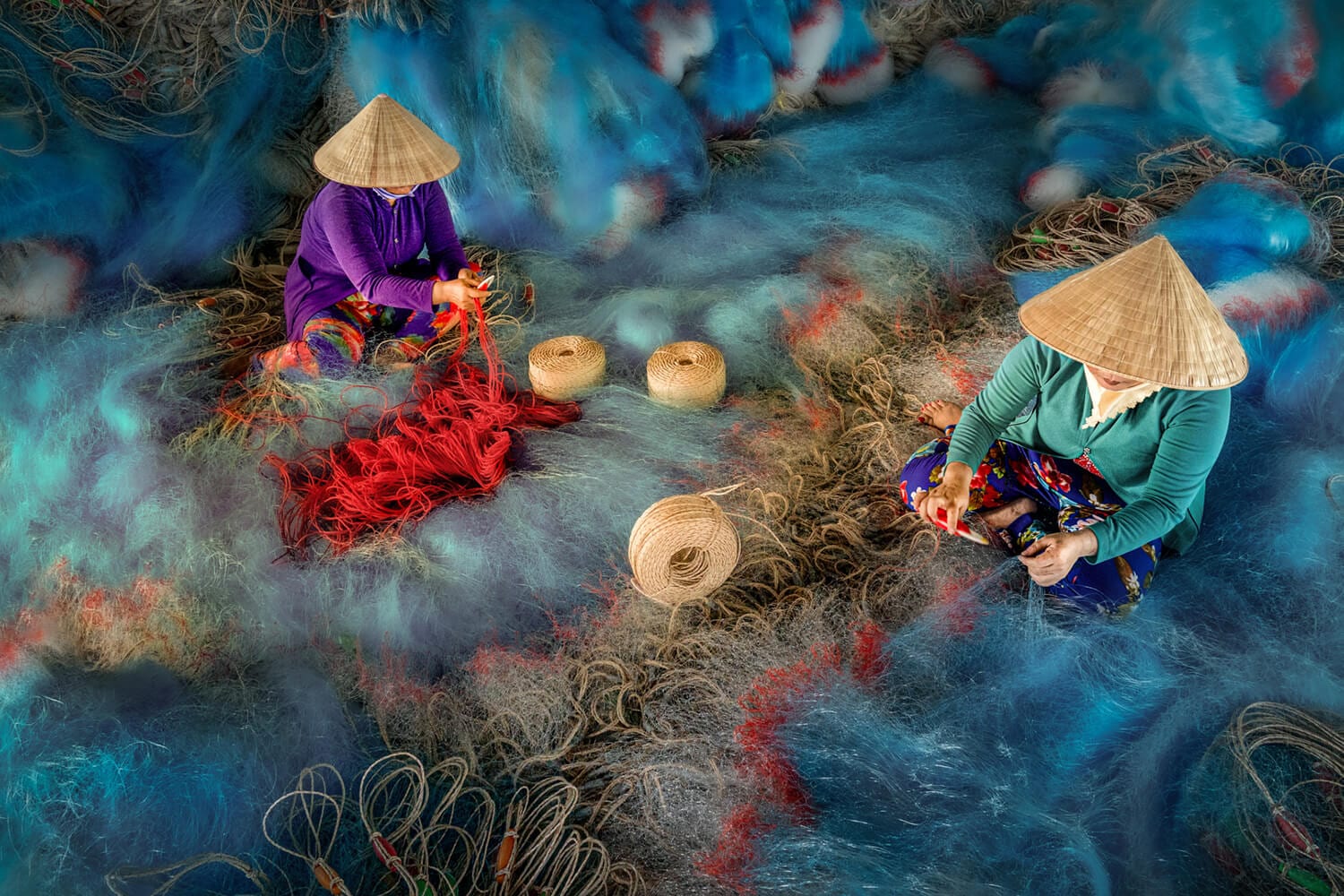 IMAGE COURTESY OF CHIN LEONG TEO
www.teochinleong.com / @teochinleong78
Editor's comment: Here the cascades of color are eye-catching – almost like water under a slow shutter speed. The busyness of the frame is mesmerizing, but the compositional placement of the women helps to ground it, and the complimentary colors give it a punch. It's a fascinating view into the intricate work of these ladies mending fishing nets in Vietnam.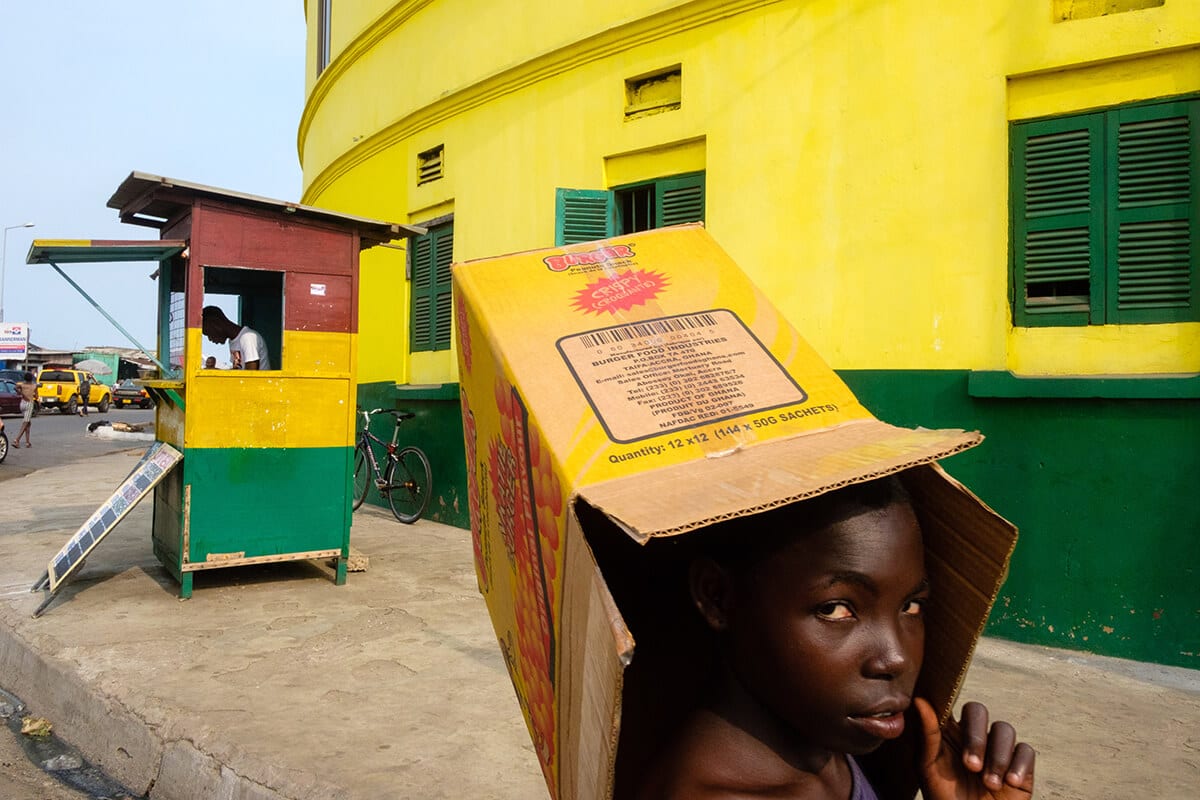 IMAGE COURTESY OF FORREST WALKER
www.fdwalker.com / @fdwalker
"These images were taken from my 5 year photography work covering over 100 major cities across 75 countries, where I focused on the diversity and connections found in daily life across all regions and cultures, with images that explore the layers of life within major cities."
Editor's comment: The color in this image is a strong unifying factor, bringing together the youth in the foreground, man in the kiosk, and building in the background in a playful composition. The cherry on top is the boy himself and his piercing gaze.