EDITORS' PICK
Urban Wanders, Urban Wonders
URBAN STORIES
Urban Stories Editors' Pick
"You take delight not in a city's seven or seventy wonders, but in the answer it gives to a question of yours." – Italo Calvino
Following Ron Haviv's selection of winning images for our URBAN STORIES theme, this compilation of 20 images, selected by the Life Framer editors represents some of the other talented photographers whose work struck us and left a mark. Each a stunning image worthy of exposure and attention…
These are intended to be a conversation starter… so feel free to join the discussion on our social networks.
Banner image courtesy of Alastair Mclachlan.
www.alastairmclachlan.co.za and Instagram: @intermission
Editor's comment: "The image exhibits a beautiful perspective and comes up with something different in terms of street photography. I appreciate the angle of shooting, the colors, and the ability to catch the rain. It is also well framed and has fantastic use of shadows – it feels emotive and cinematic. It's a picture I would come back to."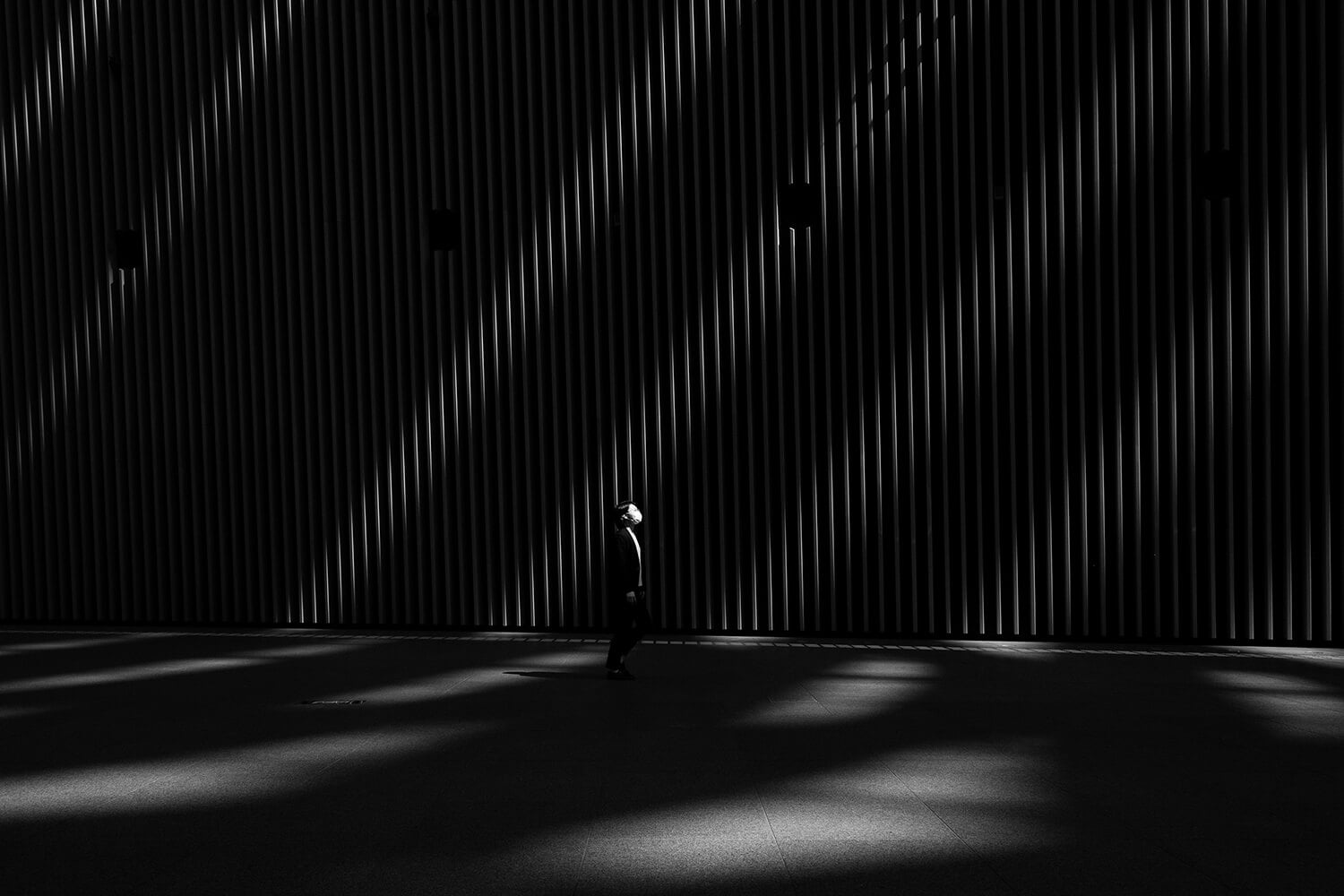 Image and text courtesy of Keiichi Ichikawa.
"I am a street photographer and graphic designer based in Tokyo. My photos are mainly composed of the light and shadow of the city. It simultaneously expresses the anxiety and hope of urban dwellers. I'm always looking for a moment to hide in the city and go beyond my imagination."
www.keiichi-ichikawa.tumblr.com
Editor's comment: "This image tells a story even without colors. It's graphical and shows the ability to work with geometry. It also exhibits a good taste for shadows and highlights and the courage to try complex compositions. Artfully placing a single, searching subject in the center of the frame, it provokes questions of isolation, and of our place in the vast urban world. It's a feeling that we'll all have been able to relate to at one time or another, elegantly expressed."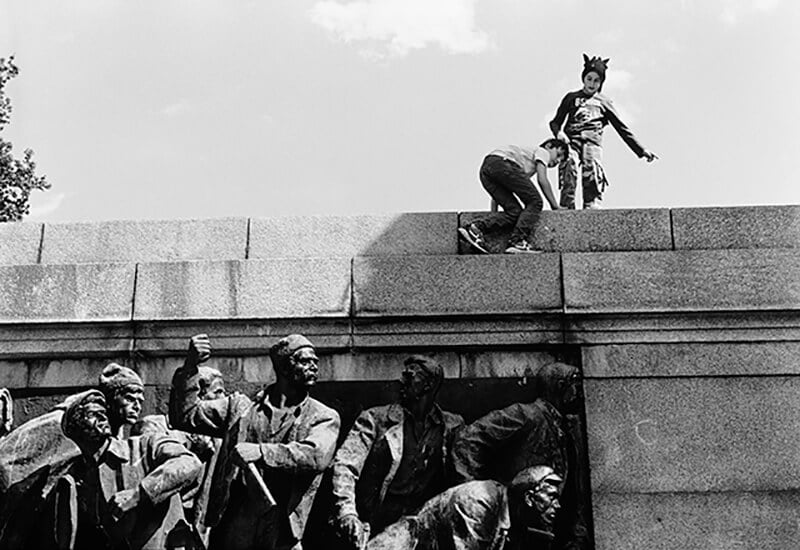 Image courtesy of Geert Van Den Eede.
www.geertvandeneede.be and Instagram: @gvandeneede
Editor's comment: "This is a playful composition and it's clear it's part of a bigger story. Using black and white photography gives it depth and drama, removing what might distract in color. It's also a well-balanced composition in which the viewer is led from one focal point to another – a strong narrative flow."