INSPIRATION
My Favorite Shot
URBAN LIFE x MASS COLLECTIVE
What's your favorite photo? We asked photographers from Mass Collective to share theirs…
Could you pick a favorite image you've taken? Not easy we know, but to coincide with our March 2021 URBAN LIFE call for entries, we asked some of the photographers from the brilliant Mass Collective to do just that. Or at least to pick a shot related to the topic of Urban Life that they hold dearly, were happy to have taken recently, or that resonates with them right now. Here they tell us why…
Mass is a collective of photographers documenting the built environment, that hosts online talks, in-person events and exhibitions that react to the evolving constructed landscape. Founded by photographers Henry Woide, Francesco Russo and Luca Piffaretti it was created as a space to socialise, share ideas and experiences between like-minded photographers.
Mass has worked with the London Festival of Architecture, Zoomed In festival and hosted its first virtual exhibition through the Mass Virtual Gallery. It plans to host more events and hold further group exhibitions with the photographers part of the Collective.
See more at www.mass-collective.com and @mass.collective
(Banner image: Andrew Meredith)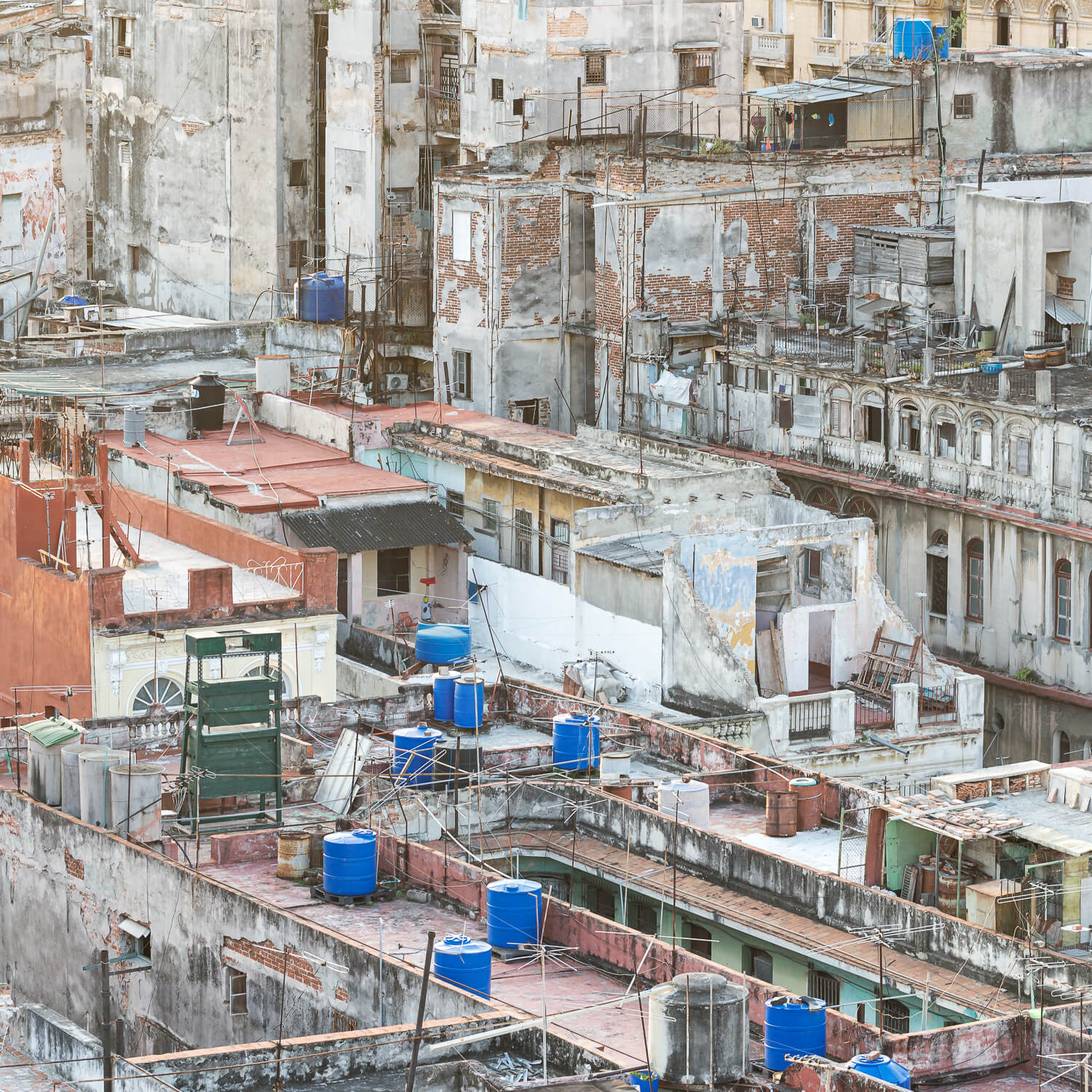 FRANCESCO RUSSO
www.francescorussophoto.com / @francescorussophoto
"When seen from one of the few vantage points, the apparently cluttered city of Havana unveils a pattern of decaying roofs that creates a lively rhythm. The residential blocks are punctuated by water tanks made of blue plastic, installed to store and supply water to the dwellings beneath. These are the only colourful elements in a warm and dusty cityscape.
Life in Havana flows mainly at street level, while on its roofs it shows the calm side of the city, the place where people, hang the clothes, relax and talk to the neighbours from the other roof terraces."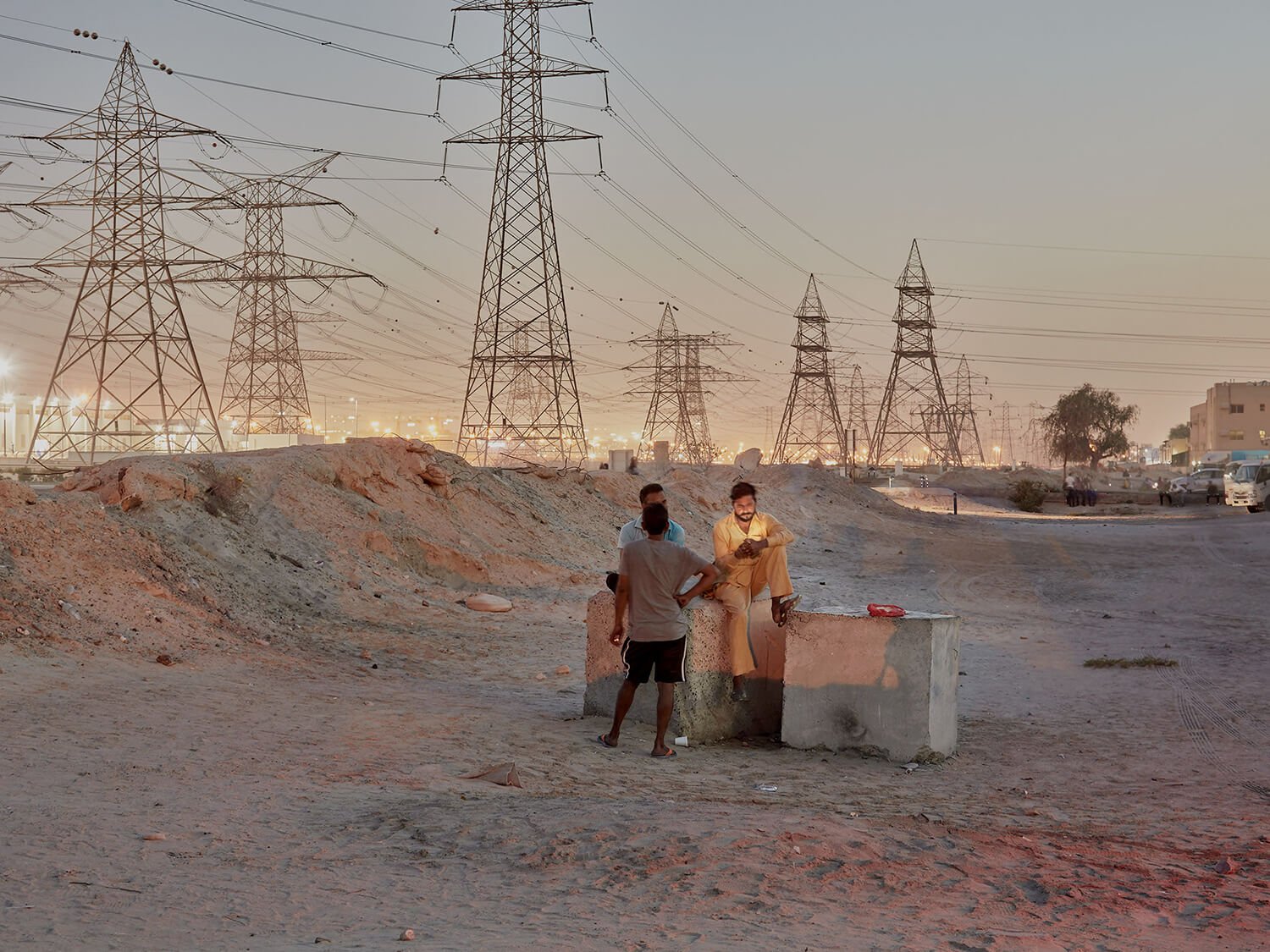 POLLY TOOTAL
www.pollytootal.com / @pollytootal
"From my series "The Hands That Built This City". I show the complexity of living in the liminal space through photographs of men who live in labour camps in the UAE. The labourers, brought in to accommodate Dubai's high volume of infrastructural development were enticed with a false promise of prosperity.
This image has a theatre-like quality as the artificial light illuminates the scene but it shows the reality of the dystopia that it's contemporary society has created, where male-only communities live to work for the wealth and privilege of others. Set in this strange urban landscape of sand and pylons, it is an uncomfortable and beautiful dichotomy."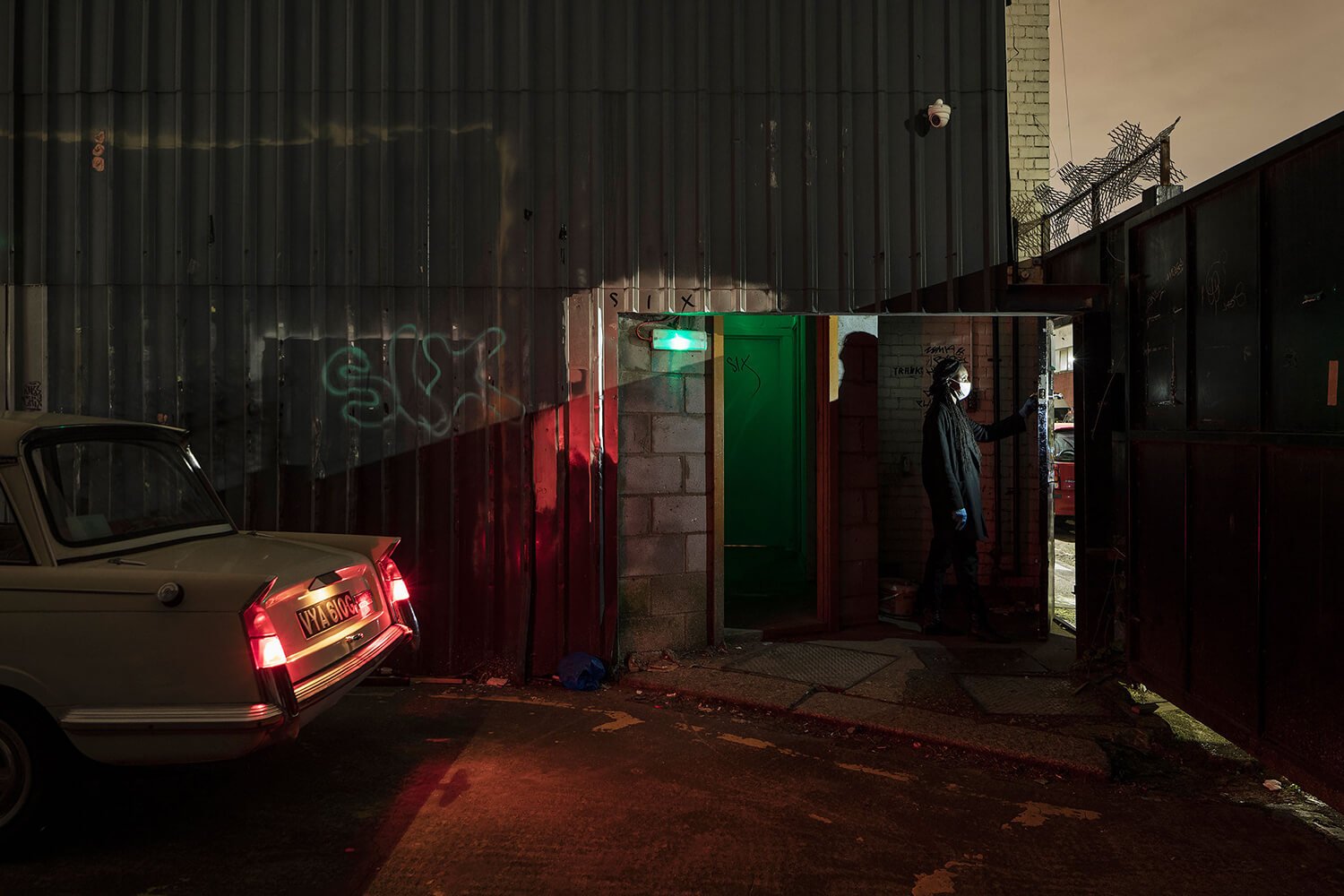 LUCA PIFFARETTI
www.lucapiffaretti.com / @lucap_photos
"Urban life as we knew it was completely revolutionised by the pandemic. Early into the first lockdown I decided to try and portray the anxiety that we all felt when we were deprived of the most basic freedoms of movement, a feeling made even stronger when living in seemingly deserted and unrecognisable cities. This picture of my girlfriend living our yard, the border with the "outside" world, is an emotional reminder of that period at a time where we can finally start to see the light at the end of the tunnel."