EDITORS' PICK
A Layered History
URBAN LIFE
Urban Life Editors' Pick
Following Martin Roemers's selection of winning images for our recent URBAN LIFE competition, this compilation of 20 images represents some of the other talented photographers whose work struck us and left a mark. Each a stunning image worthy of exposure and attention…
This month's selection was made by Kate O'Neil, Creative Director of The Visual Loop: "When selecting for Editor's Picks I'm always searching for those striking but undefined photographs that have potential as an unforgettable single image or series. I always enjoy the accompanying text some photographers submit with their images – it's not a must to do so, but I feel relevant when understanding the work in full context.
With 'Urban Life' I was really looking for those cityscapes and scenarios that give a glimpse into authentic metropolitan dwelling, community and environment. Whether it's street, architectural or editorial I want to be able to see and feel all elements of the scene in their truest form."
These are intended to be a conversation starter… so feel free to join the discussion on our social networks.
BANNER IMAGE COURTESY OF MAARTEN VROMANS
www.maartenvromans.com / @maart_en_vromans
From the series Urban Transition – "With the constant development of urban areas, the function of their buildings continually changes. A school becomes an office block and, years later, an apartment complex. A factory is transformed into a concert space and then a department store. When these existing buildings are given a new purpose, more often than not, their appearance changes too: dated facades are modernised, chipped exteriors are given a fresh lick of paint, old-fashioned features on walls are replaced. But no matter how beautifully these transitions are executed time and time again, they can never entirely hide the layered history of a building and its roles: it remains perceptible and tangible forever."
Editor's comment: Urban development can reveal the many faces and personalities of a city, much like the rings of a tree telling its age and story. The individual buildings revamped and reused as new spaces, but the overall personality and atmosphere of a city growing and breathing much like a forest environment. I think this is a geometrically pleasing image but more importantly a significant piece of a bigger body of ongoing work documenting our ever-changing urban landscapes, and perhaps even the idea that ultimately nothing lasts forever – even our marks on the world.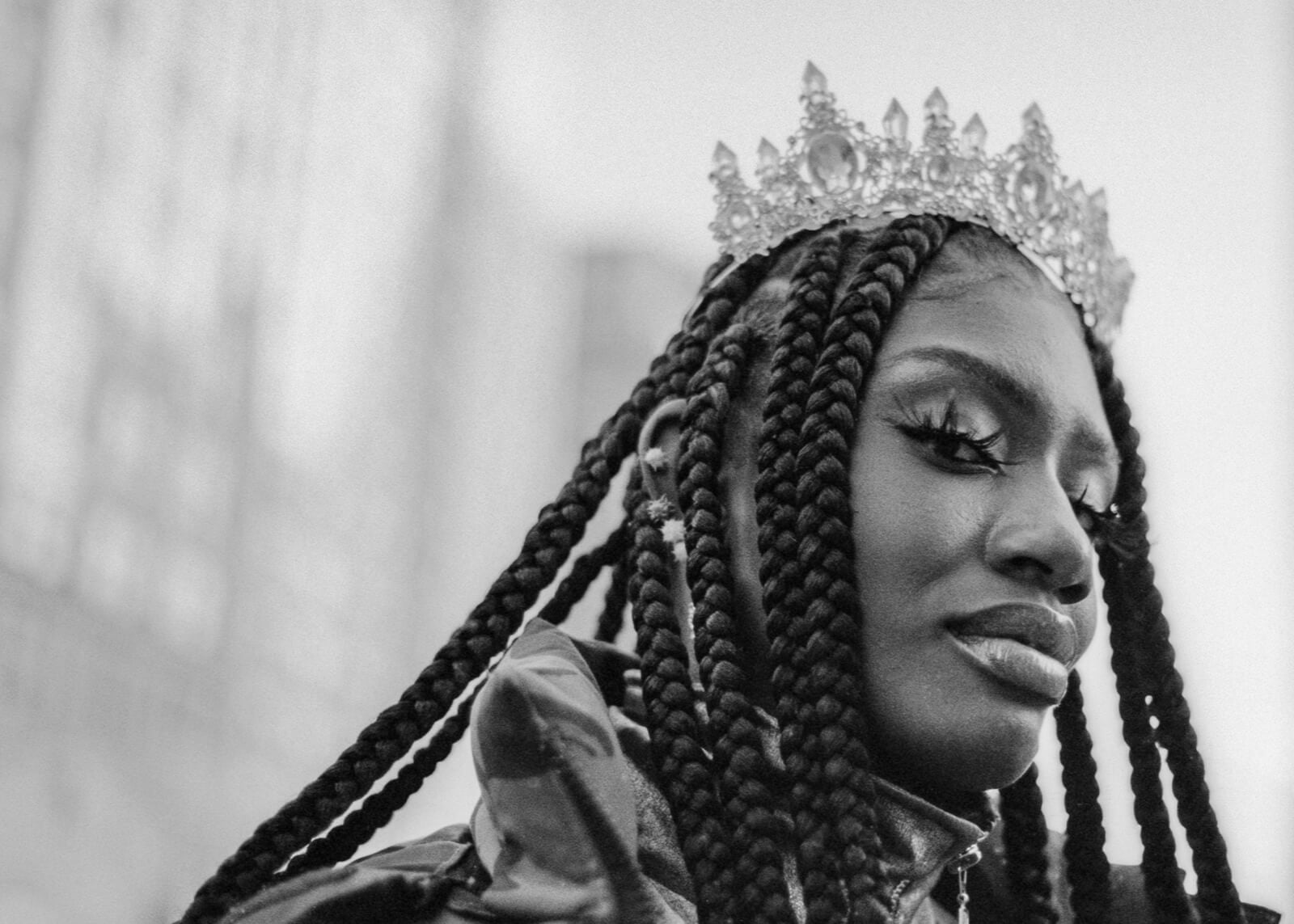 IMAGE COURTESY OF CONRAD CLIFTON
www.conradclifton.com / @conradclifton
"Xeara Tiara (2021), Kodak T-Max 400."
Editor's comment: A sophisticated image – simple yet compelling. The subject asserts a quiet confidence with their crown and subtle side-look, dominating the frame without doing much, like a self-made monarch happily navigating their own kingdom. The photographer's use of black and white underlines the subject's charm and candour, creating a beautiful, seemingly effortless style of portraiture.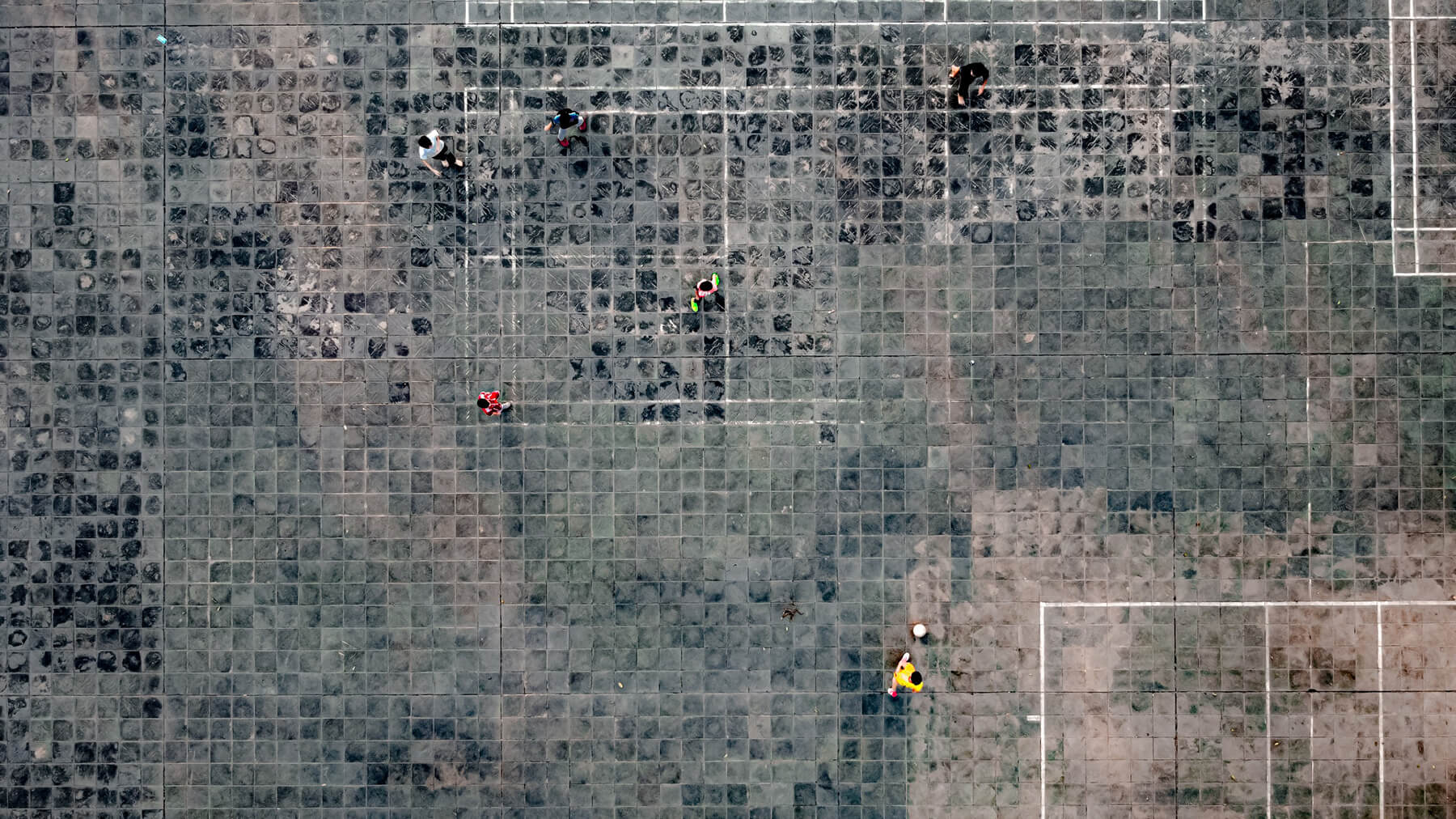 IMAGE COURTESY OF KEVIN NGUYEN
@kevinngint
Editor's comment: Sport in an urban setting is a common scene, especially football – or soccer depending on your specific location – as it's played in over 200 countries, making it the world's most popular sport. This particular aesthetic and perspective gives real insight into the urban spaces in which we find potential for leisure and seek respite from the hectic atmosphere of city life. It's a striking and pleasing image, that would make for a beautiful abstract piece were it not for the figures giving a sense of scale and colour, and elevating it into something else. I could see this working as a single art piece, the larger the better.