INSPIRATION
Urban Emptiness
BEAUTY IN METROPOLITAN SOLITUDE
Fifteen photographers documenting the fleeting feelings of solitude in suburbia
When you think of urban photography, it may well be of vibrant street scenes, striking architecture or aerial panoramas. And yet there can be an aesthetic satisfaction in lifeless suburbia, devoid of human distraction – a beauty in the confluence of structural lines, block colours, sculpted textures and repeating patterns. When these elements coalesce, they can create an ambiance that's hard to pin down.
Beyond a minimal visual appeal, these vacant spaces can also afford the quiet to reflect on the influence of man. However empty they may seem on first inspection there are signs of life to be found below the surface, and that ordered perfection we seek to create – clean lines, crisp paint – can never have permanence. Look closely and you'll see stains and erosion from the quiet onslaught of wind and rain, plants hunting out points of weakness and slowly prying their way through, and scuffs and scrapes documenting our movements and actions as we pass by. Such scenes present a subtle canvas of anthropological study – a document that will erode and evolve, discolour and gain layers over time.
Here we present the work of fifteen of our favourite photographers who seek out that beauty in the mundane. Each who, in their own way, captures those ephemeral feelings through their lens.
Banner image – 'Red Spot' courtesy of Andrea Laue.
www.sparebeauty.com and Instagram: @sparebeautyphoto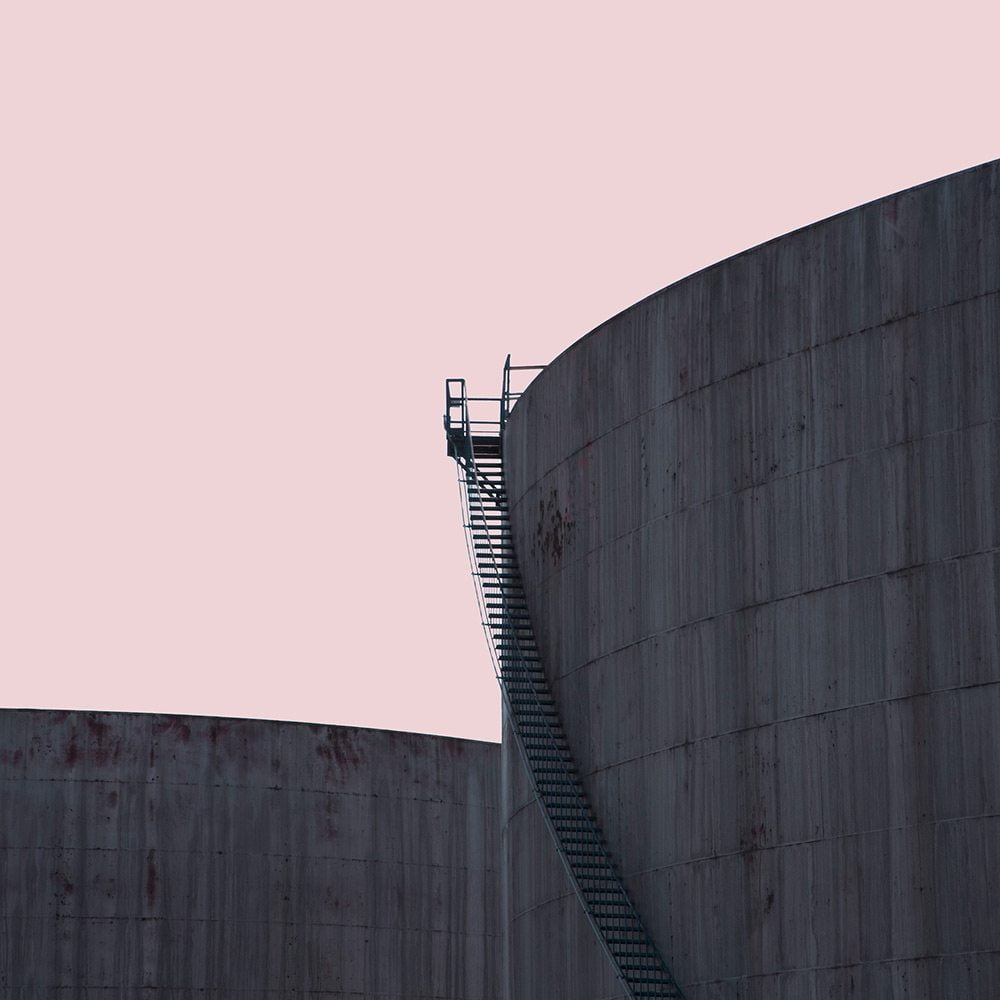 Image courtesy of Xawa Vella from her series 'Un Rosa Cielo'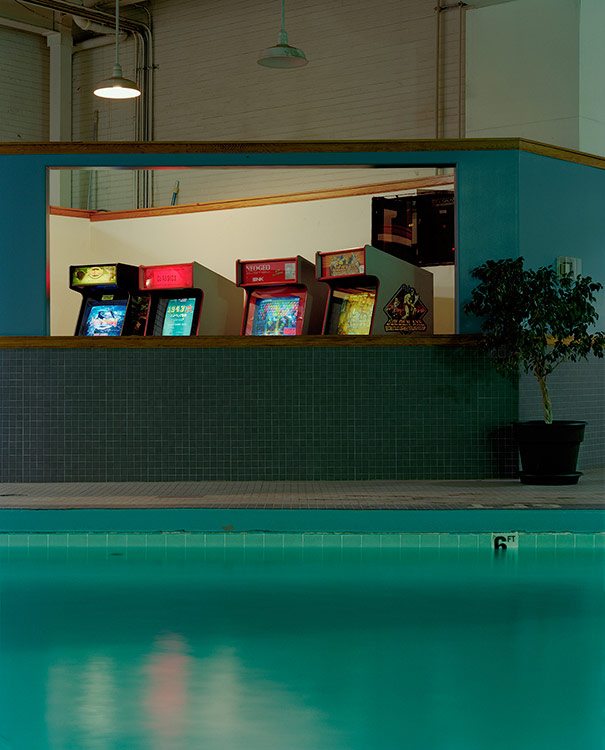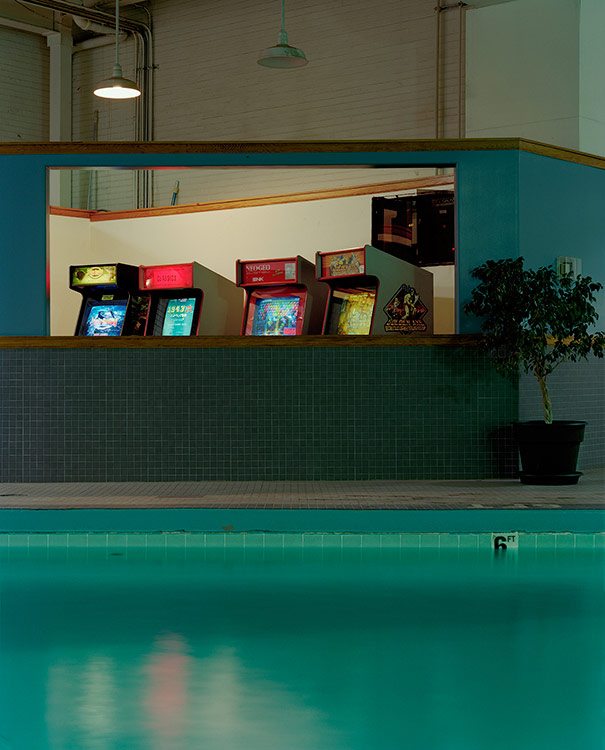 Image courtesy of Colin Kopp from his series 'Phantom Homeland'.
www.colinkopp.com and Instagram: @imakopp
"As long as I have been photographing, I've been drawn to an austere beauty and sensibility of 'home' – specifically the imagery of midwest blue-collar America. The scenes are typically of a paradoxical nature; pictures of contemporary life that seem trapped in a dreamlike memory. It is a decaying vision of the past and an uncertain view of the future. My ongoing series, Phantom Homeland, attempts to make sense of these ideas by exploring the process of constructing nostalgia: That complicated mix of an emotion that exists in the spaces between joy, regret, memory and fantasy" – Colin Kopp.
Image courtesy of Jur Oster and Vera van de Sandt from their series 'Love Land Stop Time – Capturing Brazilian Love Motels'.
www.facebook.com/lovelandstoptime
"Brazilians regularly have sex outside the home, in "love motels" where the rooms can be rented by the hour. Featuring round beds, neon lighting, and mirrored ceilings, these extravagant rooms sometimes give the impression that time stands still. And what do evocative names, such as "Love Land, In Passion, Secrets, Alibi" and "Stop Time" tell us about what's happening inside?
Driven by a shared fascination with Brazil's "love culture" (and its cliches), Vera Van De Sandt (art director) and Jur Oster (photographer) documented the authentic interiors of Brazilian love motels over a two-year period, just as the 2014 FIFA World Cup and 2016 Summer Olympics threatened to transform them into soulless tourist facilities. With the resulting photographic series, "Love Land Stop Time", they capture this fascinating and provocative cultural phenomenon".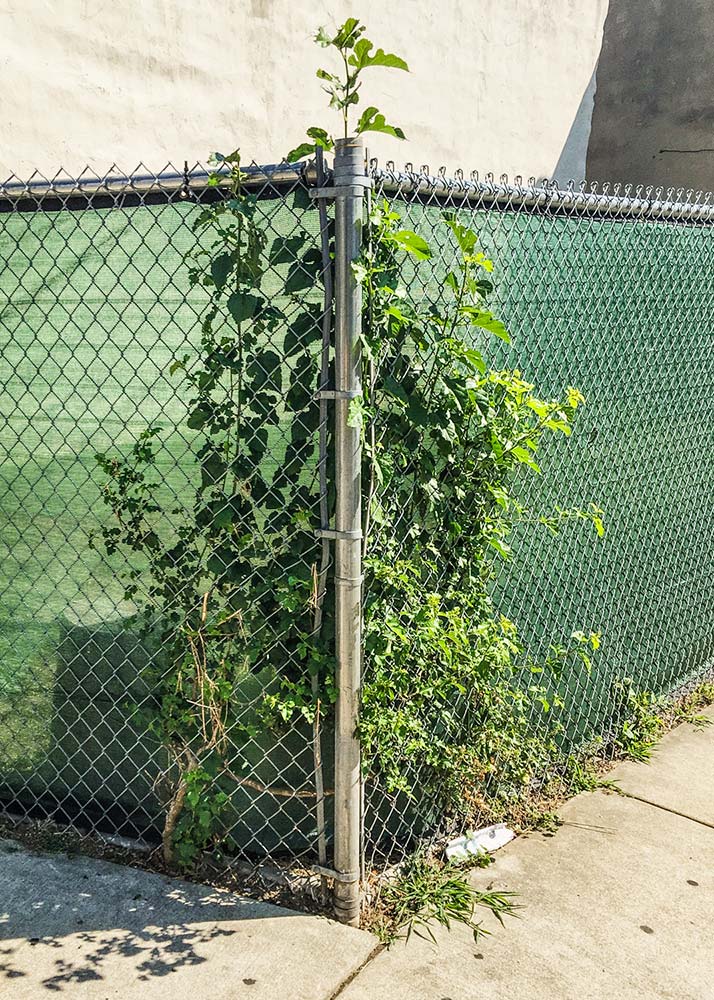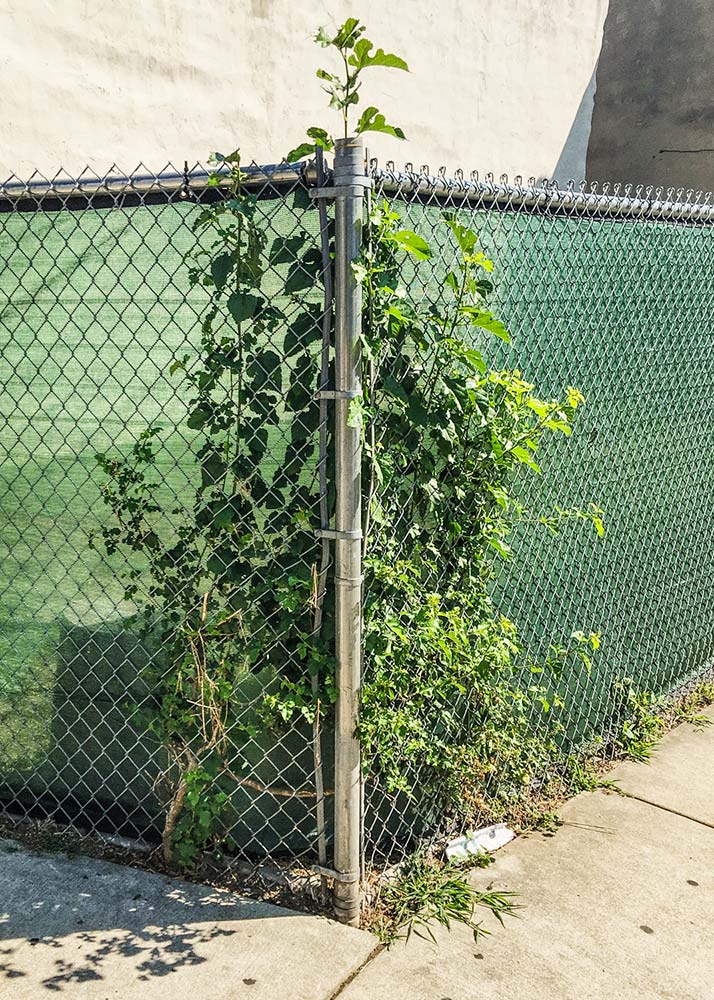 Image courtesy of Jamie Alvarez from his series 'Fishtown Daily'.
www.jaimephoto.com and Instagram: @jamiephoto79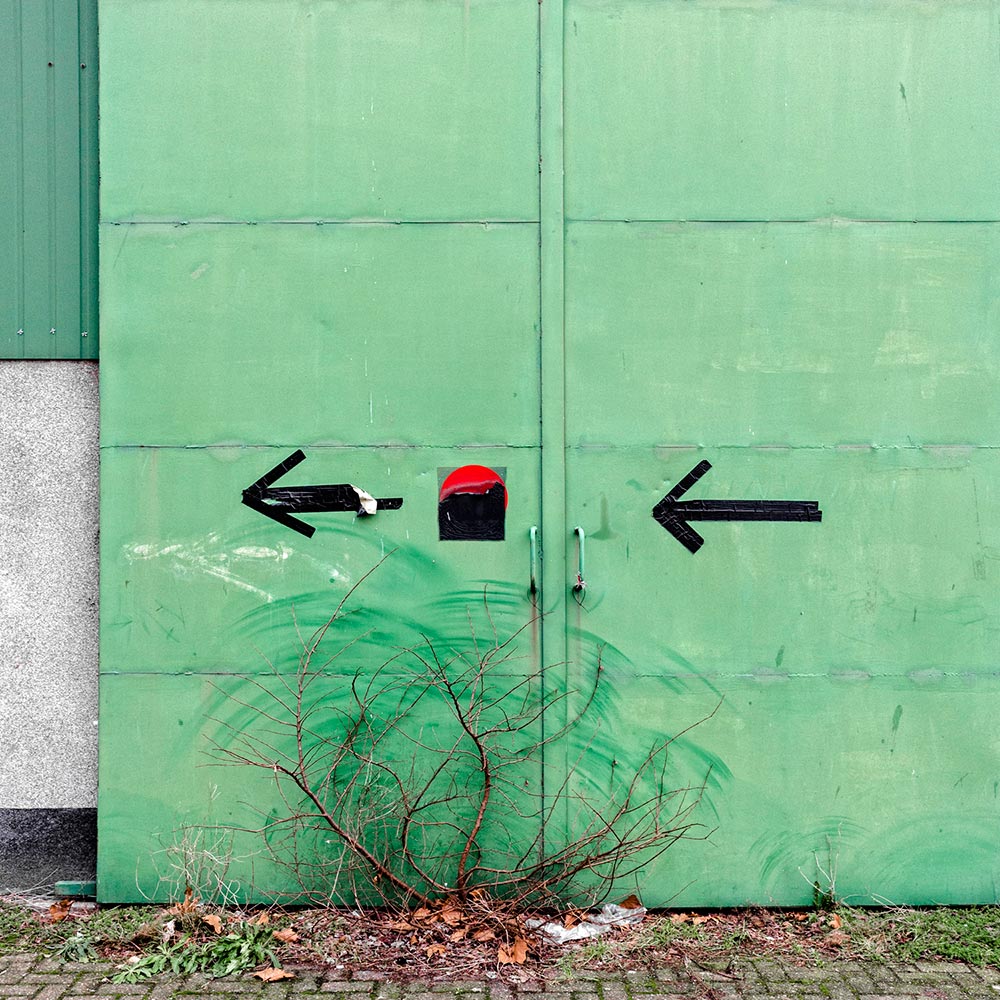 'Veerlaan, Rotterdam, 2015' courtesy of Maarten Vromans from his series 'Urban Erosion'.
"Planners, urban designers, architects. They plan a residential area, develop a city square or design a landmark building. They create a seemingly ideal world. Which only comes alive when people start to work, live and recreate in the created urban environment. When blades of grass peek through the pavement or scrubs start to overgrow complete sections of walls. When sun, rain and wind leave their mark on neighborhoods, squares and buildings. Over time our urban environment evolves. And gains in beauty, far beyond the imagination of architects, urban designers and planners" – Maarten Vromans.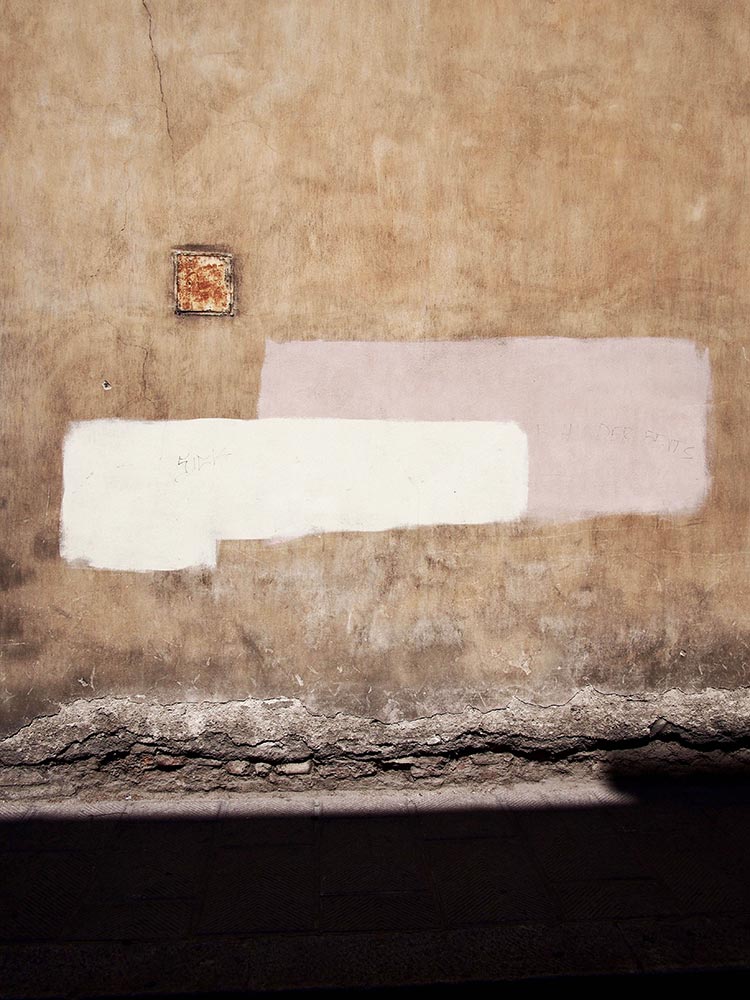 'Rothkowall' courtesy of Serge Steijn.
www.sergesteijn.com and Instagram: @serge_steijn
"When I saw this wall in Florence, in a narrow back street, I loved the way it resembled Mark Rothko's work. A woman living across the street showed up at the door and asked me why I was  shooting so many pictures of her wall. She was a bit annoyed and suspicious as if I was invading her privacy or knew something she didn't. I showed her some pictures of Mark Rothko's paintings on my mobile phone. Then we looked at her wall again in silence and she gave a relieved smile. I was just a weird artist" – Serge Steijn.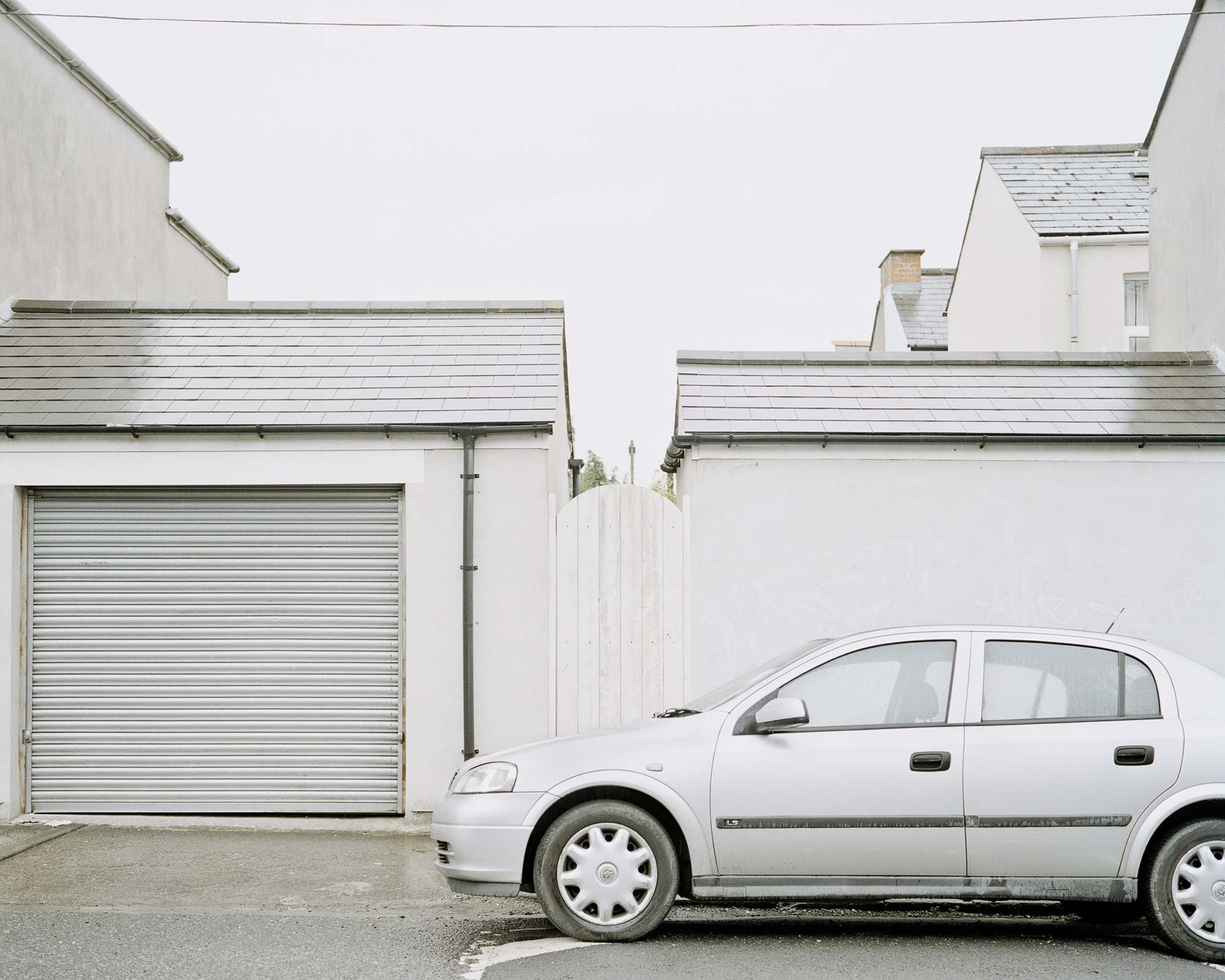 Image courtesy of Merijn Koelink from his series '#DCDDDE'.
www.merijnkoelink.nl and Instagram: @merijnkoelink
"Grey is not a colour. It is neither black nor white. Instead, it inhabits the mid-zone between light and dark; languishing in the centre of the spectrum. Grey provokes no strong reaction; instead it implies loss of distinction, loss of youth or a lack of vibrancy. In each case symbolising a void that remains when content and clarity have been drained. It is the tone of absence.
We are surrounded by grey because it remains harmless, that is why it was chosen as the palette for our cities; a blank canvas already filled with nothing. In a grey world nothing offends and nothing excites. Existence continues at a mid-level, like a flat-lining heart rate; neither up nor down.
Only slight variations in tone or colour could deviate from this norm to provide relief from the grey veil draped over the land.
Grey skies over grey areas" – Merijn Koelink.