FEATURED STORY
Unperson: Stories from North Korea
WITH TIM FRANCO
Portraits of North Korean defectors
This article was originally published in June 2018. Since then Tim has completed the project and produced a book that is currently open for pre-orders at this link. He has also created a stunning short film which gives viewers a behind the scenes insight into the project and can be viewed at this link.
French-Polish photographer Tim Franco has spent a decade examining the urban and social transformations taking place across Asia – from the burgeoning alternative music scenes and LGBT communities in Shanghai, to the rapid urbanization of central China and Azerbaijan, and the impacts on those left in its wake. He documents significant cultural trends, but through the eyes of individuals, understanding that personal stories are often the most engaging medium for probing complex societal events.
For his most recent series he ventured further east to South Korea, in a bid to better understand its sibling to the north; the Democratic People's Republic of Korea, or more commonly North Korea. This is a country rarely out of the news, and yet one shrouded in mystery, intrigue, and perhaps substantial hyperbole. True to his modus-operandi, Franco's way to probe deeper towards the truth, is through people. He met with North Korean defectors – those who have escaped across the borders to China and South Korea – interviewing them, and asking them to sit for portraits.
His chosen title for the series is 'Unperson'; a reference to George Orwell's seminal dystopian novel 1984, and a term used to describe someone whose records have been erased. Like those unfortunate 'unpersons' in 1984, Franco's subjects have left a life that they can never return to, their histories essentially expunged. They are not supposed to exist, and yet through hardship, determination and some luck they live on in a new world. The idea is aptly symbolized in the innovative analog method he uses for their portraits – through a series of complex trial-and-error chemical processes, the defectors' portraits are revealed from the negatives of Polaroid film, in a manner in which they were never supposed to exist.
Here, Franco shares some more information on the project and his rationale, along with a selection of defector portraits and stories. These are abridged versions, and you can read them in full at www.timfranco.com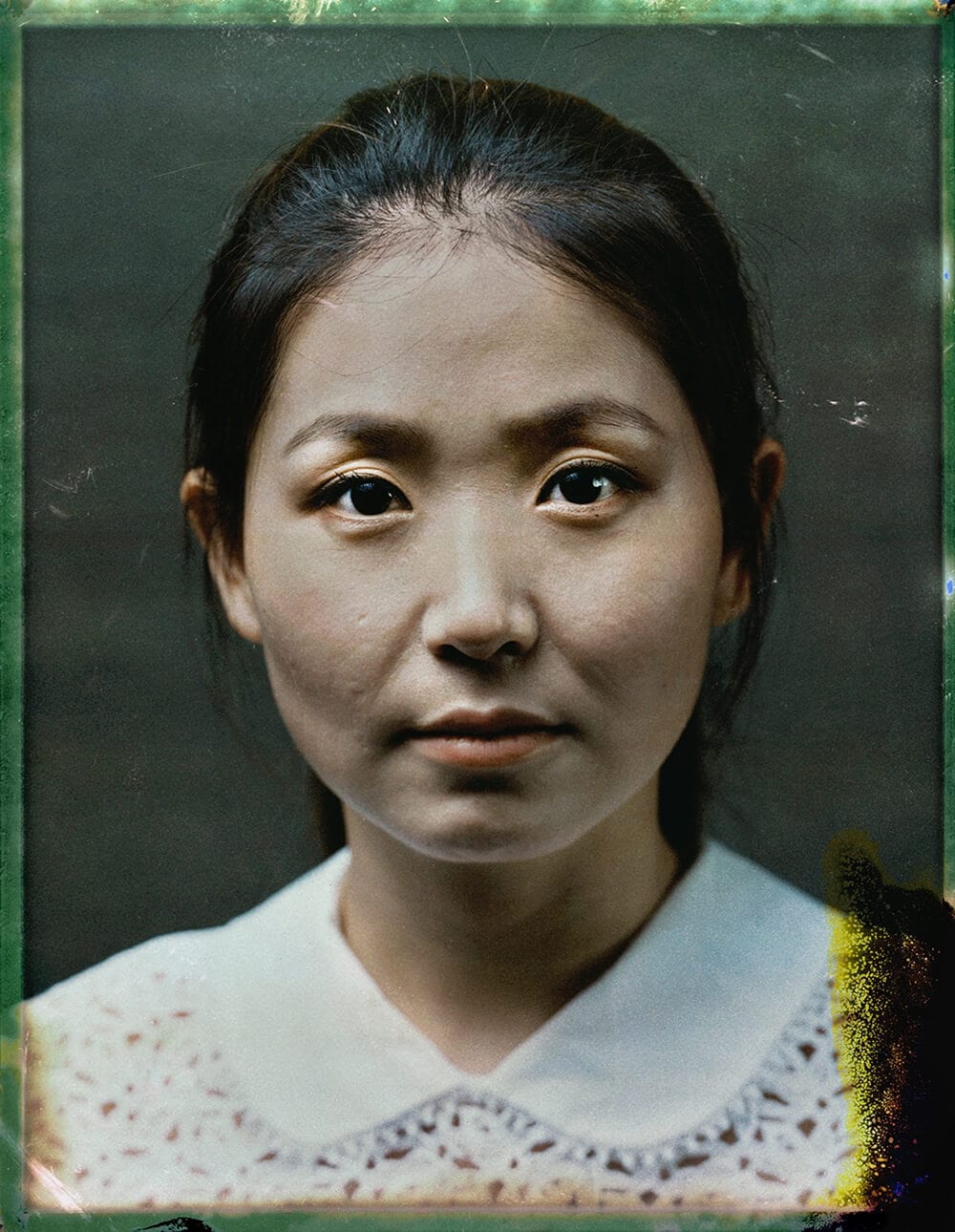 Han Song-i
From a very young age, Han Song-i dreamed of becoming a star. Growing up in the north-eastern part of North Korea, she could observe China from the other side of the Amnok River. In those regions, North Koreans have a greater access to imported goods and Chinese tv channels. This is how Han Song-i discovered the K-Pop phenomenon. At 17, she made her mind to escape and fulfill her dream. Her family's wealth made it easy for her to prepare the trip. After 10 days spent in different buses, across China, Laos, and Thailand, she finally got to Seoul.
Fairly quickly, after going through other connections and meeting different panels, she found her place on a local tv show, where serious interviews are mixed with entertainment to tell the stories and hardships of the life in North Korea. Nowadays, people recognize her in the street and restaurants owners give her free meals. She made it. Han Song-i is still confused about her own identity, her North Korean life is what made her famous, her South Korean passport allowed her to become a star.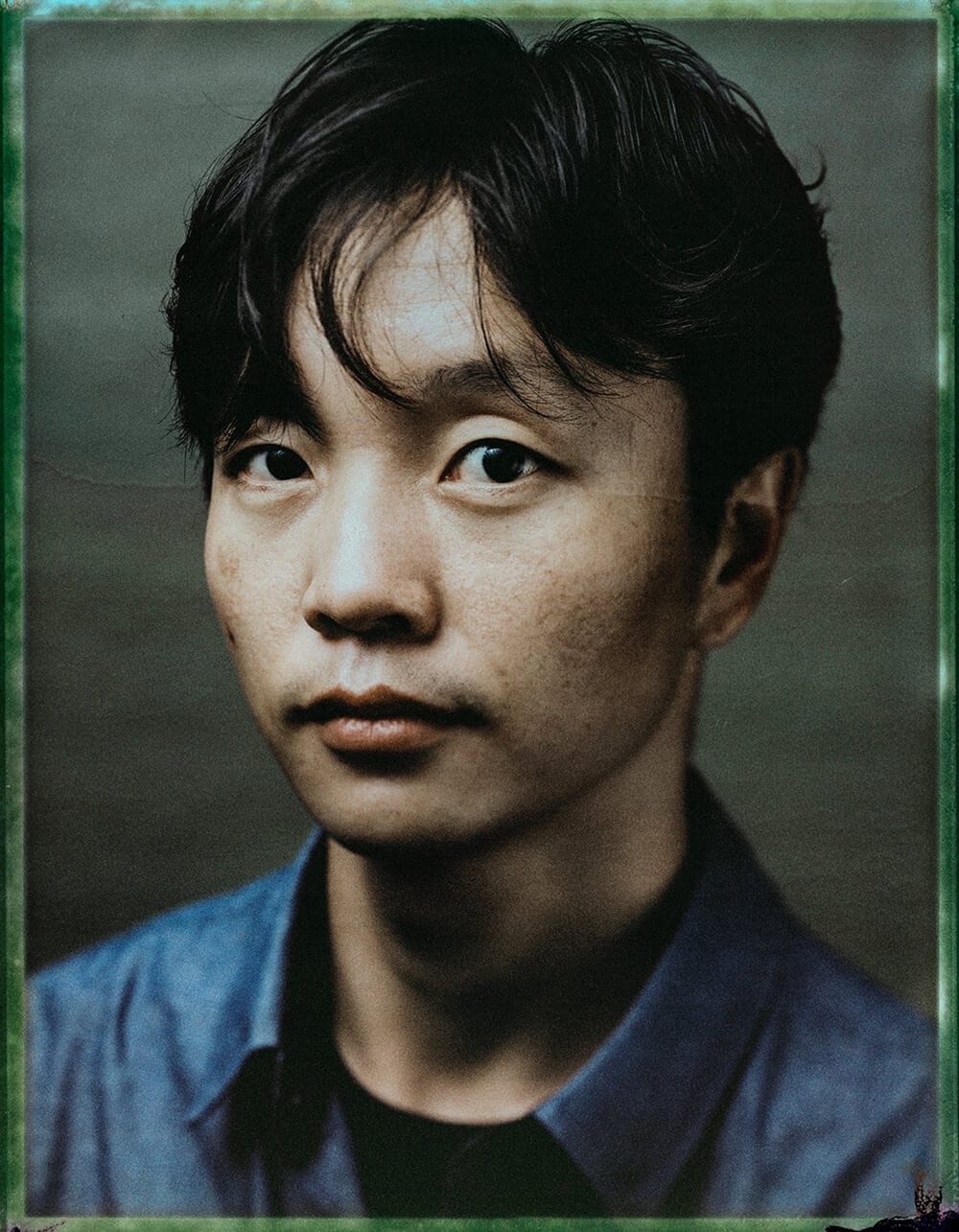 Kim Pil-joo
When Kim Pil-joo was a young boy, his mom was often traveling to China illegally to purchase and sell products. Every time she got back, a smell of candy and sweets was invading their home. He imagined China as a big candy factory. At 12, during a rough year of famine in the country, he experienced a public execution. The man had stolen a copper safety line from a mine and tried to sell it.
It took him two attempts to manage to escape North Korea. His mom was already in China and it was a question of survival. When he finally arrived in South Korea he was first shocked by how he was welcomed by the local government. All his life he was told how evil the South Koreans were. Even though he now lives and studies in the south, he finds it difficult to integrate fully into society and hopes for a unique identity, where north and south are just one.
How did this project come about? How did your interest in North Korea develop, and what was the trigger for starting the project?
Although I lived in Asia for more than a decade, I just recently moved to South Korea. As I started my life here, I looked around for different projects that I could potentially develop. That same year, Trump got elected and tensions between North Korea and the the US, the South, and the rest of the world seemed to reach a new peak. I realized then that I knew next to nothing about the DPRK. I wanted to learn more about the issues that divide and thought that the best way would be to meet the only people who had lived in both the North and the South of Korea.
How easy was it to track down the North Korean defectors? And were there any reservations from them in taking part in your project?
Every year, about a thousand people defect from North Korea, and many of them end up arriving in the South. When I started this project, my idea was to document their lives in South Korea but it quickly proved to be difficult as many of th