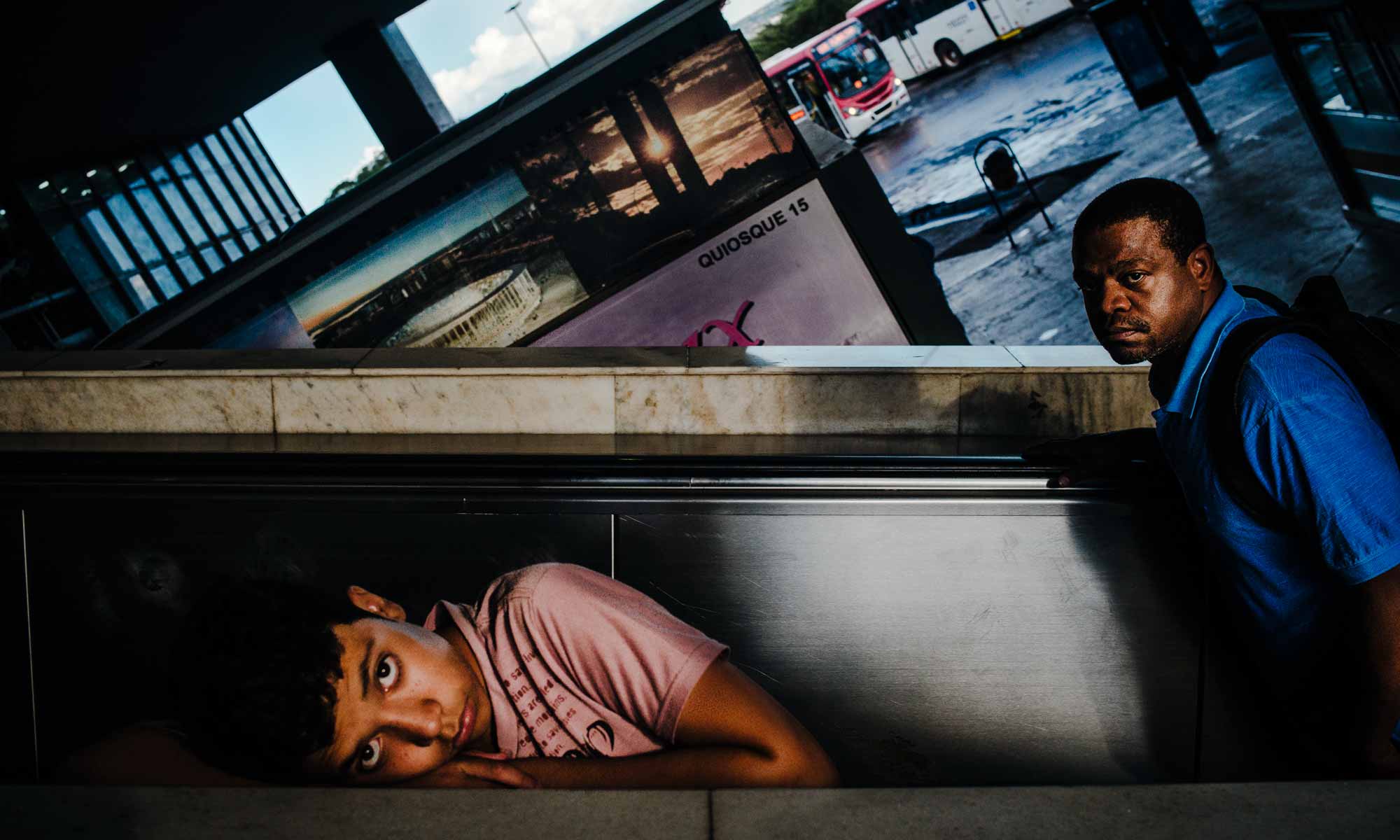 We're delighted to present the results of our first "Street Life" theme!  We asked you to chance encounters and random moments. From Los Angeles to Lagos; a stranger in a foreign land to a habitual stroll in the village you've always known. From the pulsing arteries of a bustling metropolis, to the quiet solitude of its empty backstreets. Glistening glass and steel, against crumbling brickwork and eroded stone.
 The photography competition was judged by Bruce Gilden. Bruce Gilden is a one-of-a-kind, celebrated globally for his unique take on street photography and candid close-ups. He is a Guggenheim Fellow, has been a member of Magnum Photo Agency since 1998, and is the subject of the film Misery Loves Company: The Life and Death of Bruce Gilden.
You can discover the winning images below and join the discussion on Facebook, Instagram and Twitter. Congratulations to all the talented photographers featured and thank you all for your support. Life is a one way street and we are not coming back. Take us there!
FIRST PRIZE: GUSTAVO GOMEZ
"This is an exceptional composition. With a simple tilt of the camera, the scene is transformed. There are two clear halves to the frame and interest in both – the foreground offering our characters, and the background giving their context. There's also an intimacy with the characters, unusual for what you'd assume is a candid photo – both weary travellers connecting with the photographer. It's an expertly crafted, deceptively clever image. " – LF
SECOND PRIZE: ALEX KRYSZKIEWICZ
"The composition really gives the impression of how compressed the city is – and shows us a point of calm in a landscape of chaos, activity and disorder. The harsh midday light is well handled and the viewpoint is good, with the staircase naturally leading the viewer's eyes down to the serene lady. Perhaps a slightly higher or lower perspective would have helped by either making more of, or avoiding the sea in the distance. But overall, it's a lovely image, and a great response to the theme." – LF.
THIRD PRIZE: JACK BOOL
"The house depicted here has so much character, one's mind is inclined to wander, thinking about the type of person who might live inside. The photographer frames it simply, with beautiful 'magic hour' lighting casting a soft pink across the frame. It's an intriguing, almost fairytale image." – LF.
WINNING PHOTOGRAPHERS:
Sasha Asensio, Alexis Vasilikos, Stefano Compagnucci, Polly Tootal, Alexis Pazoumian, Joao Castellano, Maxim Dondyuk, Lukas Vasilikos, Eui Jip Hwang, Michele De Punzio, Guillaume Tomasi, Thomas Morel-Fort, Tom Verbruggen, Paul Hynes Allen, Serge Steijn, Alfonso S. Suárez, Eric Vaughn.
A prestigious jury, 4 international exhibitions and $24000 in cash prizes.