EDITORS' PICK
The Marvels of Daily Life
STREET LIFE
Street Life Editors' Pick
Following Philip-Lorca diCorcia's selection of winning images for our STREET LIFE theme, this compilation of 20 images, selected by the Life Framer editors represents some of the other talented photographers whose work struck us and left a mark. Each a stunning image worthy of exposure and attention…
These are intended to be a conversation starter… so feel free to join the discussion on our social networks.
BANNER IMAGE COURTESY OF DAVID HORTON
www.hortonpictures.com / @davidhorton1010
Editor's comment: Documenting life in the city through its communities is always interesting. I like the flow of bodies through the frame from left to right, and of course the sunset colors and the way they compliment the subjects' attitudes. The beaten-up, hand-painted car makes for a fascinating focal point that leaves the viewer wanting to understand more of the context.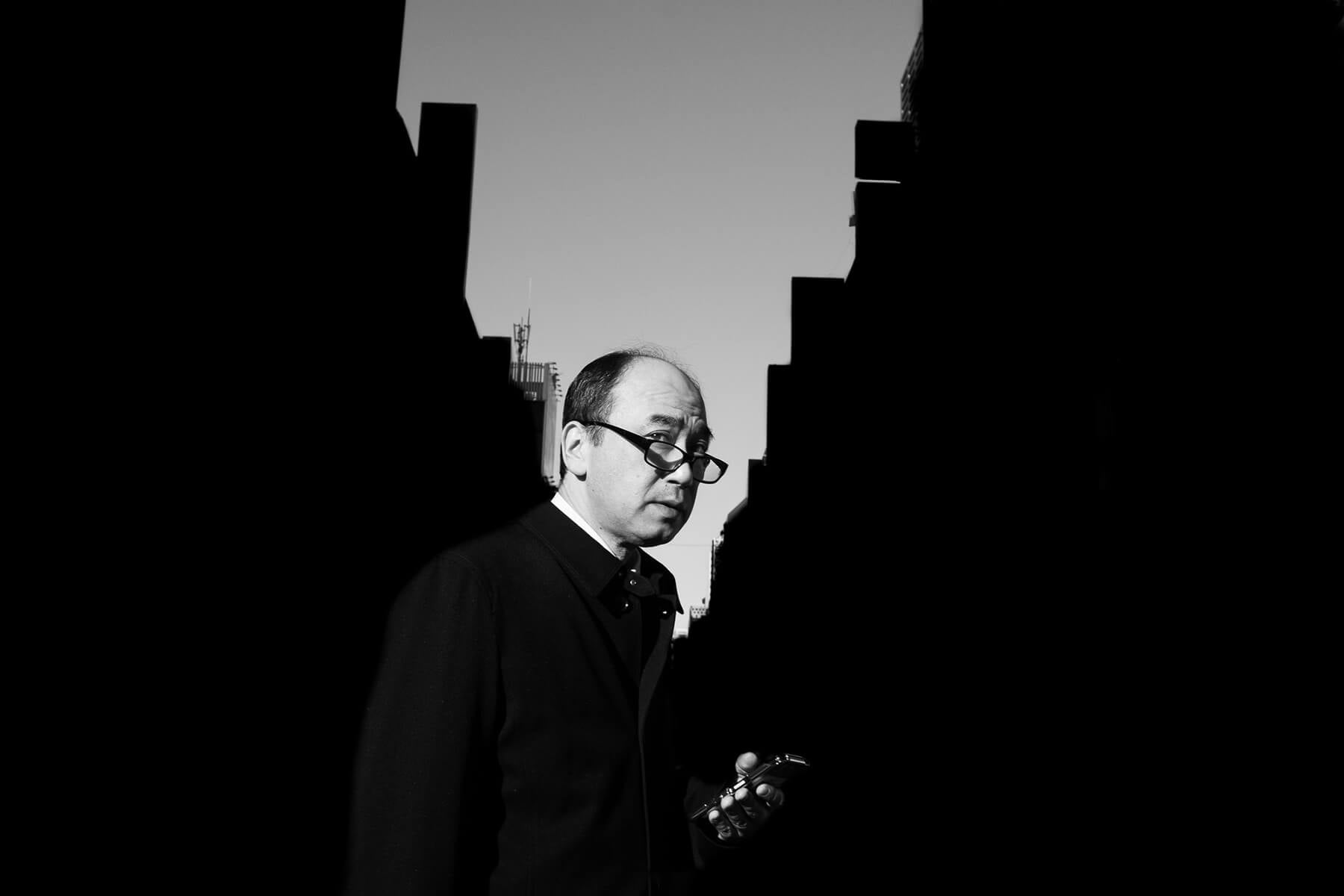 IMAGE COURTESY OF LEE CHAPMAN
www.leechapman.photos / @tokyotimes_lee
"The variety of life found on Tokyo's equally varied streets."
Editor's comment: This photo speaks about modern life and technology. The symmetry in composition and the game of light and shadows create a strong focal point, and the use of black and white is a wise choice because the lack of color emphasizes the character and his conflict. It's brilliantly executed.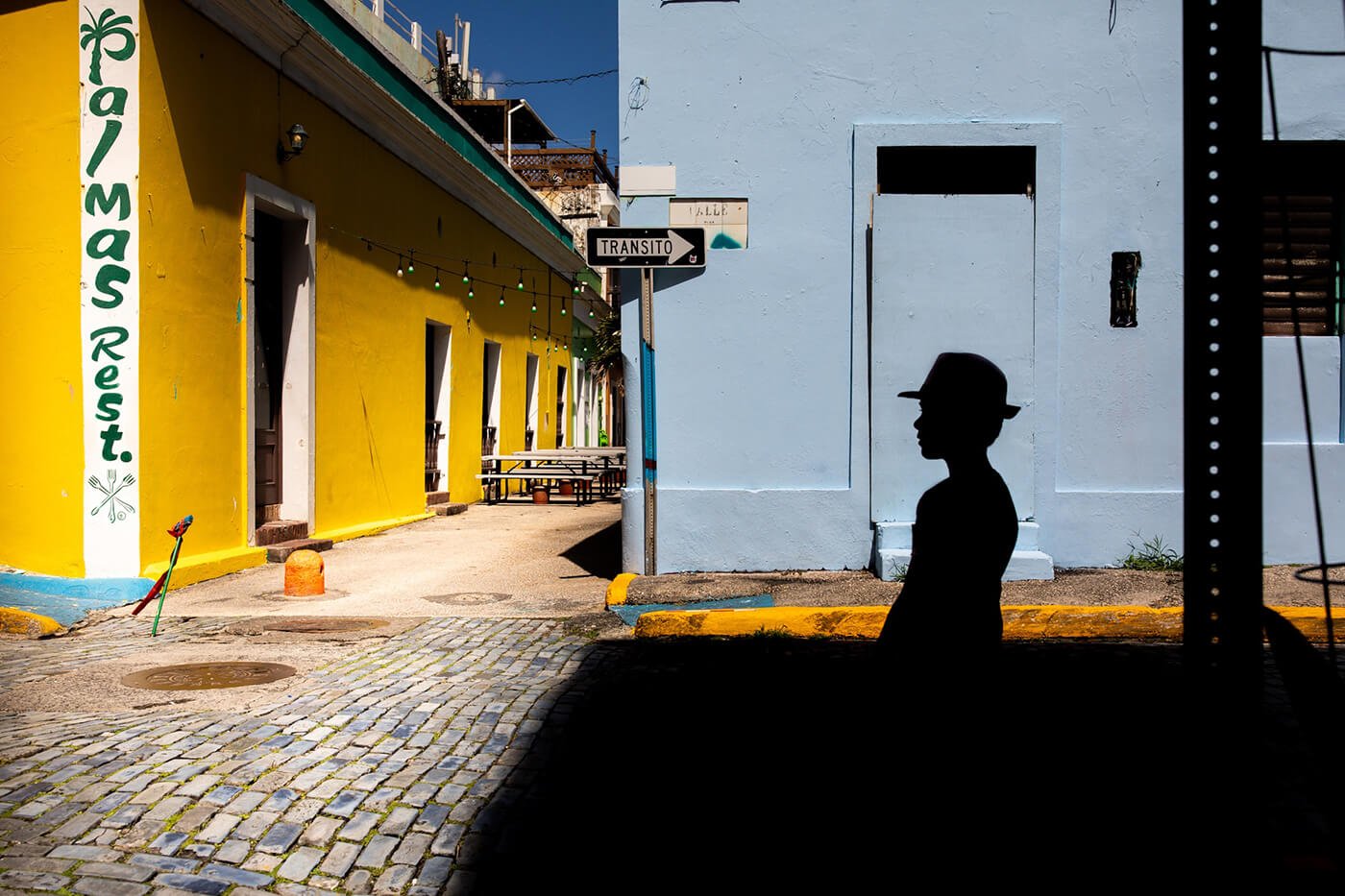 IMAGE COURTESY OF LENG UNG
@leng.ung.312
Editor's comment: An interesting, well-balanced and challenging composition that denotes technical skill and storytelling knowledge. I appreciate the use of different types of contrast – between colors, shapes, patterns – to create an immersive frame.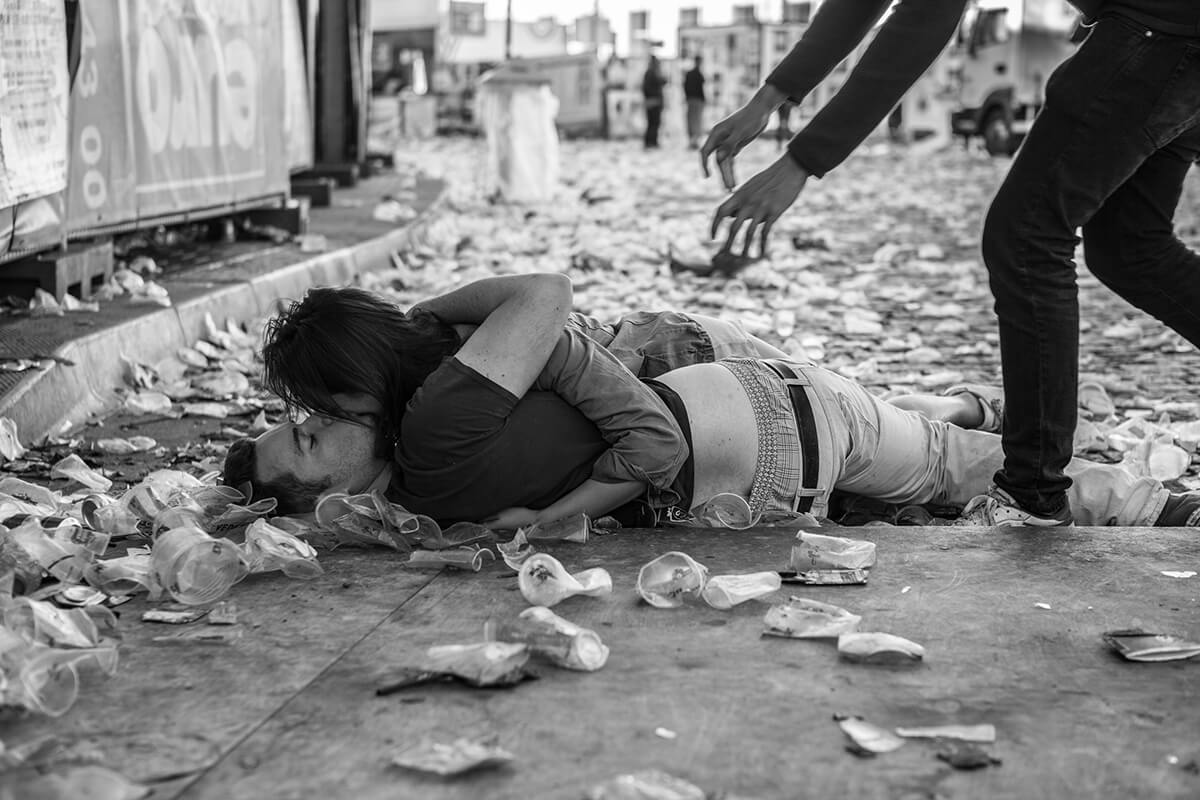 IMAGE COURTESY OF NATACHA PERSYN
www.fotografie-natachapersyn.be / @malouot
"From the series The Gentse Feesten"
Editor's comment: A fantastic image that says so much – a story in motion that captures the passion, chaos, and debauched, messy drama of youth. Black and white is an excellent choice, as is the tight depth of field in order to focus on this couple in fervent embrace.