INTERVIEW
Mystery, Dignity and Grace
WITH SNEZHANA VON BÜDINGEN
An interview with Snezhana von Büdingen
"Sofie brings with her the mysterious, the ponderous, the dignity, and the melancholy of heroes in the classical paintings of the old masters. I couldn't have photographed her any differently."
Snezhana von Büdingen won our 'YOUTHHOOD' theme with an exquisite, poetic portrait. Our judge, Wilfrid Estève of Studio Hans Lucas, described it as "a moment of sincerity and pleasure in a life that we imagine to be complicated", praising the sensuality of the image and likening it to a Fernando Botero painting.
We posed some questions to Snezhana, keen to understand more about her images, her working practice, and of course her muse for the series, Sofie.
Hi Snezhana. Firstly, congratulations on winning the theme. How do you resonate with Wilfrid's comments?
Thank you very much to Wilfrid for this honor – he captured the aesthetic and meaning of the photo very well. The joy in being one with nature, full of grace and happy. That's how I saw Sofie when I took the photo.
The image is from the series 'Meeting Sofie'. Can you tell us a little bit about the origins of this work? How did you come to meet Sofie, and were her and her family immediately receptive to you documenting them?
About two years ago I came into contact with children with Down syndrome through a project. I photographed them with their mothers at my studio in Köln. Thanks to this project I met Sofie. She fascinated me. When I first visited Sofie, I spent three days living with her. I was with Sofie around the clock, learning about her childhood, seeing the farm where she grew up, and lived with her and her family. This allowed me to immerse myself in her world. The family received me very warmly. And we remain in contact.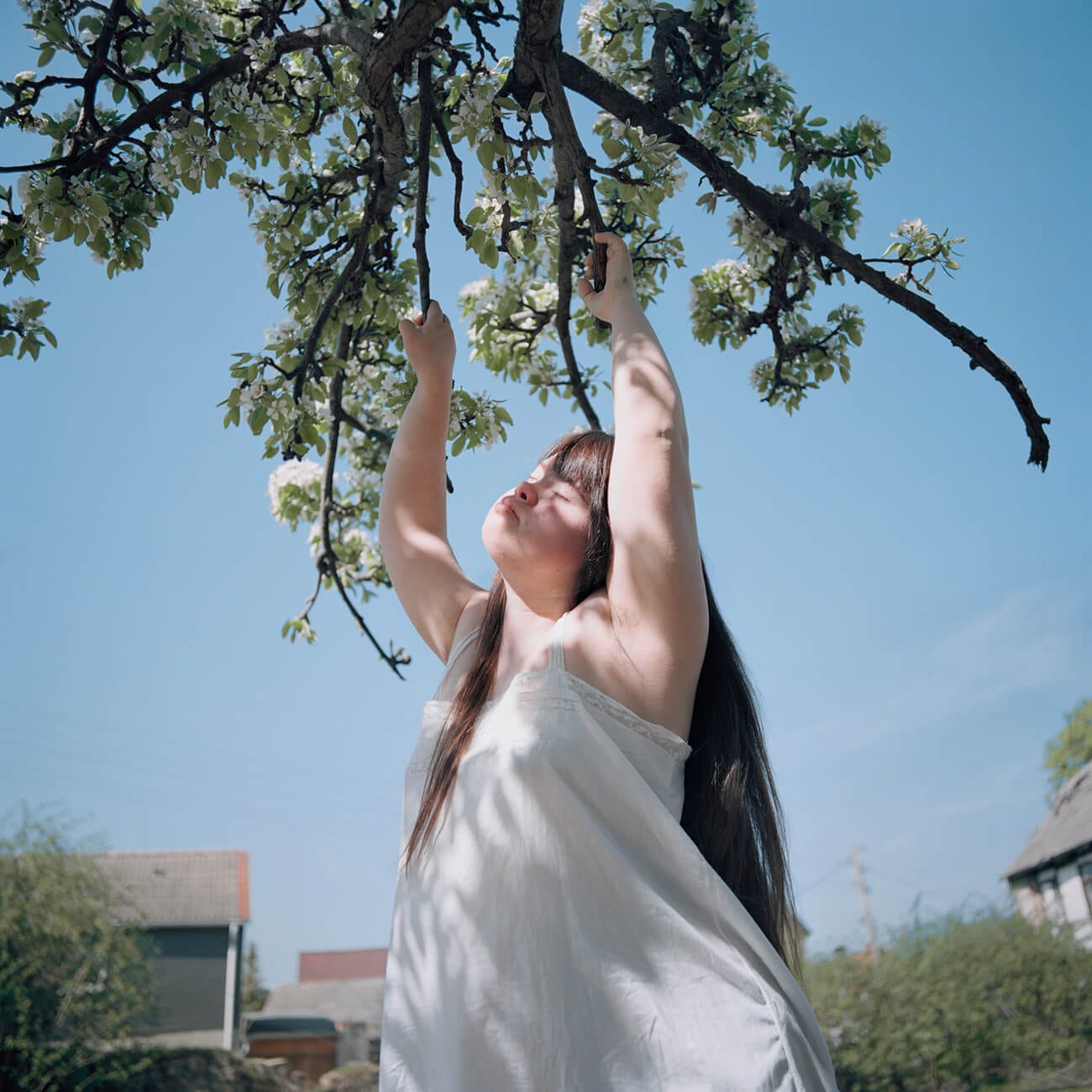 Snezhana's winning 'YOUTHHOOD' image, from her series Meeting Sofie