INTERVIEW
Conquering Fragility through Inner Strength
WITH SIAN GRAHL
Sian Grahl won our recent Open Call, with her stunning image – described by judge Katherine Oktober Matthews as having an "immediate and beautifully sensuous impact". The image is from her series 'Phoenix' – named after the mythical long-lived bird that is cyclically reborn, rising from the ashes of its predecessor. She says of it:
"In mid 2015 I found myself hospitalized & battling for my life, after 4 months of touch & go experiences I slowly reemerged & immediately had this notion of turning my escape from death into something visually tangible.
I am attempting to convey my story of being striped bare of any armor, showing the rawness and vulnerability of being completely exposed whilst also being completely susceptible to the elements around you".
The resulting images are dramatic, ethereal, and ultimately beautiful paens to this idea of re-birth, and of coming out the other side of a hardship, stronger and more knowing.
We sat down with Sian to discover more.
Hi Sian. Firstly, congratulations on winning out fourth theme 'Open Call. Can you tell us a little more about the image, and its accompanying series 'Phoenix'?
The series itself is a storyline about fragility in life and the inner strength needed to conquer this very fragility, especially my own. A brush with death last year and the vulnerability I experience due to my disability inspire the 'Phoenix' series. Nature inspires me as well as giving me a sense of belonging to the wonder of life.
Can you describe the creative process in creating this and the other 'Phoenix' images? How do you work?
I don't have a exact process per say rather I head into each shoot with a precise image in my mind. Unfortunately it doesn't always find success. As a result I pursue the image of my imagination in the next shoot and on it goes. Using one model per photo represents that singularity in life …..that we are all essentially alone with ourselves.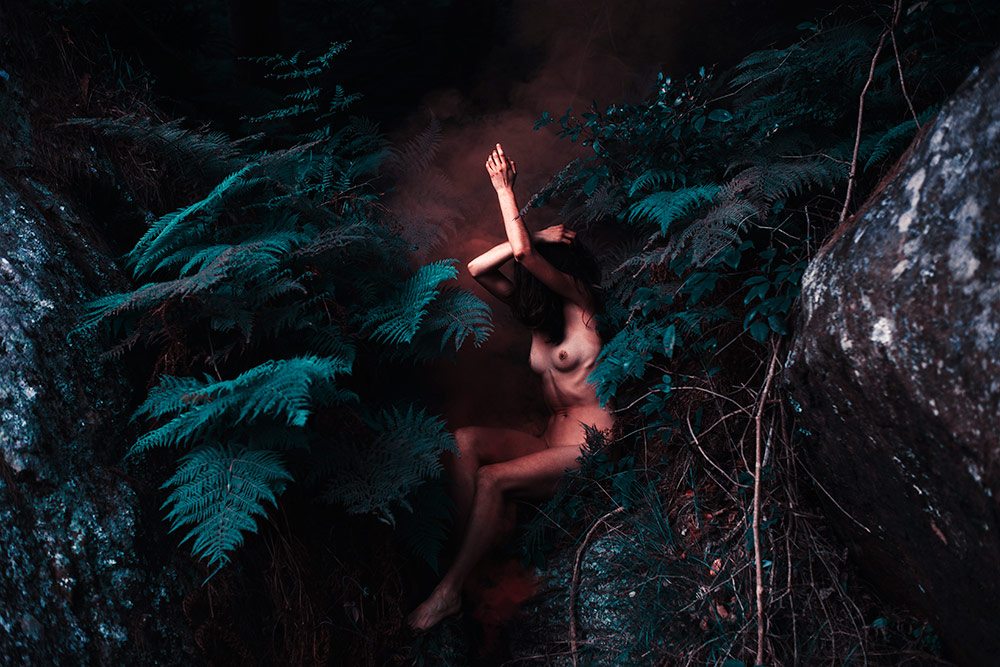 "One model per photo represents that singularity in life …..that we are all essentially alone with ourselves."