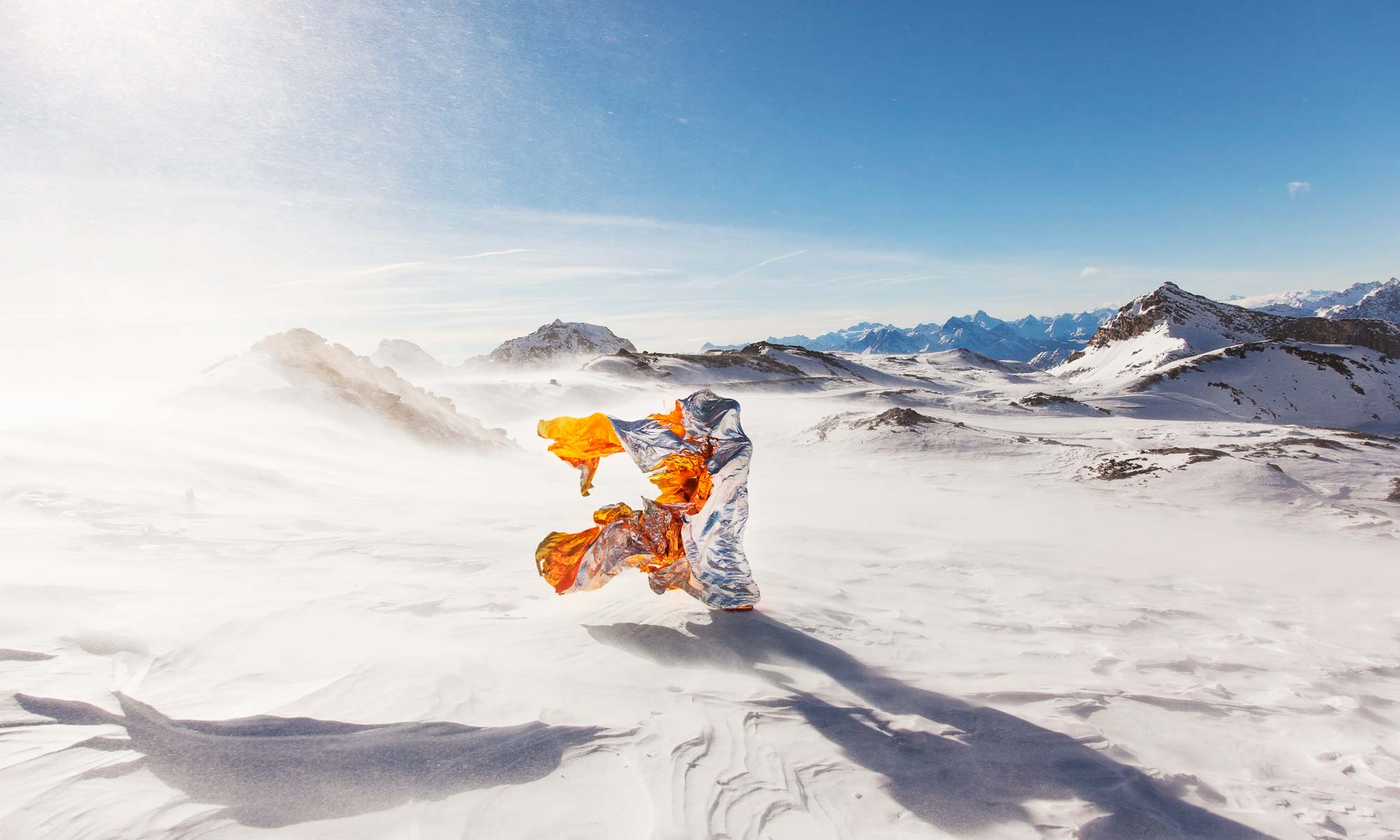 We're delighted to present the results of the final monthly theme of Life Framer edition III, in the form of an Open Call. For this theme we asked you to surprise us – no explicit lead, and the freedom to investigate everything and capture anything. We asked you to show us life as you'd seen it, experienced it, or imagined it.
The theme was judged by Brian Paul Clamp – Owner and Director of ClampArt – a gallery in the centre of New York City's art market, specializing in contemporary photography. He represents Amy Stein, Brian Finke and Lori Nix, and holds work by the likes of Henri Cartier-Bresson, Annie Leibovitz and Ryan McGinley.
You can discover the winning images below and join the discussion on Facebook, Instagram and Twitter. Congratulations to all the talented photographers featured.
"This artist's image of a "wind sculpture" first struck me as otherworldly. A figure enshrouded in a thermal blanket in an isolated alpine landscape has been captured with a very short shutter speed (possible thanks in part to the blazing sun overhead). Is this a human or a creature visiting from another world?" – Brian Paul Clamp
"Mirrors placed in the landscape always will bring to mind Robert Smithson and his iconic mirror displacements. But unlike Smithson's environmental sculptures from the late 1960s, this photograph includes a mysterious female figure among the foliage. This is an appealing image making a serious statement about the relationship between humans and the environment." – Brian Paul Clamp
"A digital construction of a landscape in the western United States again calls to mind aliens for me. The photograph echoes Devil's Thumb in "Close Encounters of the Third Kind," but in this fantasy the mountaintop seen appears to be lifting away from itself. It is an escape or perhaps an attempt to reveal something unseen beneath the surface?" – Brian Paul Clamp
OTHER WINNING PHOTOGRAPHERS:
Romy Maxime, Hiro Tanaka, Tim Allen, Viktoria Sorochinski, Bivas Bhattacharjee, Cyrille Robin, Demetris Koilalous, Sachin Khona, Ludovica Bastianini, Poline Harbali, Marcus Engler, Peyton Fulford, Ola Walków (Valklove), Tania Franco Klein, Tomas Urbelionis, Kostas Kapsianis, Kumi Oguro.
A prestigious jury, 4 international exhibitions and $24000 in cash prizes.