EDITORS' PICK
A Perfect Chaos
OPEN CALL
Open Call Editors' Pick
Following Tsoku Maela's selection of winning images for our recent OPEN CALL competition, this compilation of 20 images represents some of the other talented photographers whose work struck us and left a mark. Each a stunning image worthy of exposure and attention…
An Open Call can be tricky to navigate; parameters are abandoned and the artist must rely on instinct and self-assurance to select a satisfying piece work – but, with all that too comes freedom. This call is an opportunity to celebrate our far-reaching community, emphasizing the inclusive nature and personal development aspect of the visual arts cohort.
When selecting for editor's picks we're always searching for those striking but unrefined photographs that have potential as an unforgettable single image, whether from a broader series or not. We enjoy the accompanying text some photographers submit with their images, and while not always necessary it can be relevant when understanding the work in full context.
These are intended to be a conversation starter… so feel free to join the discussion on our social networks.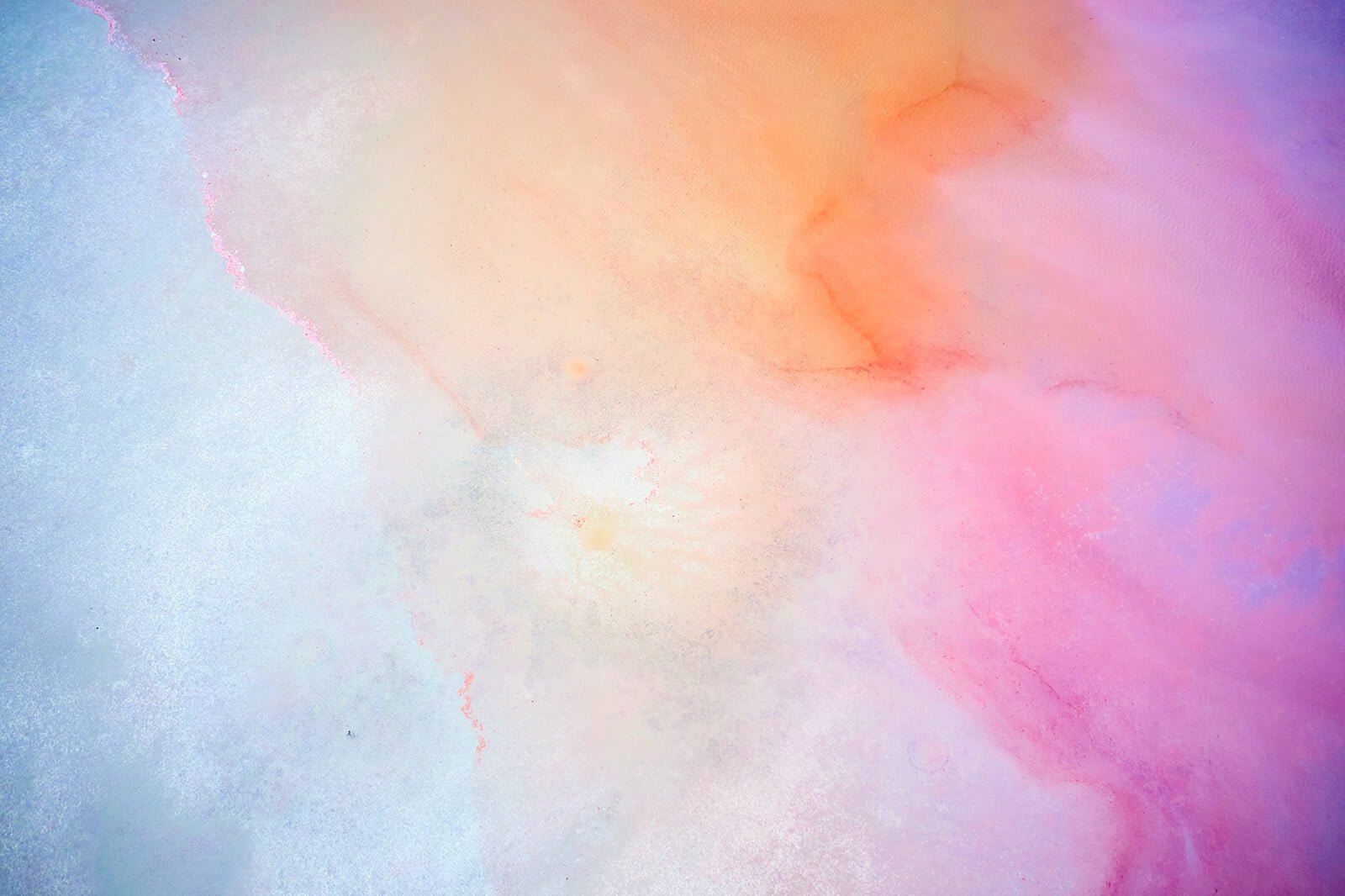 IMAGE AND BANNER COURTESY OF WAYNE SORENSEN
www.waynesorensen.com.au / @waynesorensenphotography
"This series of images is part of a collection of aerial photography taken over various salt lakes in Western Australia. I was fascinated by the patterns and colours that occur naturally in these lakes and specifically targeted areas that looked more like modern art paintings than photographs."
Editor's comment: Some of us our lucky enough to view the world from this perspective, to see the earth appear as dreamlike scenes unfolding and flowing before us… and the rest of us are must settle for seeing the photograph of it. However it is a wonderful image celebrating the natural world, our appreciation for its scenery and the magic it can create.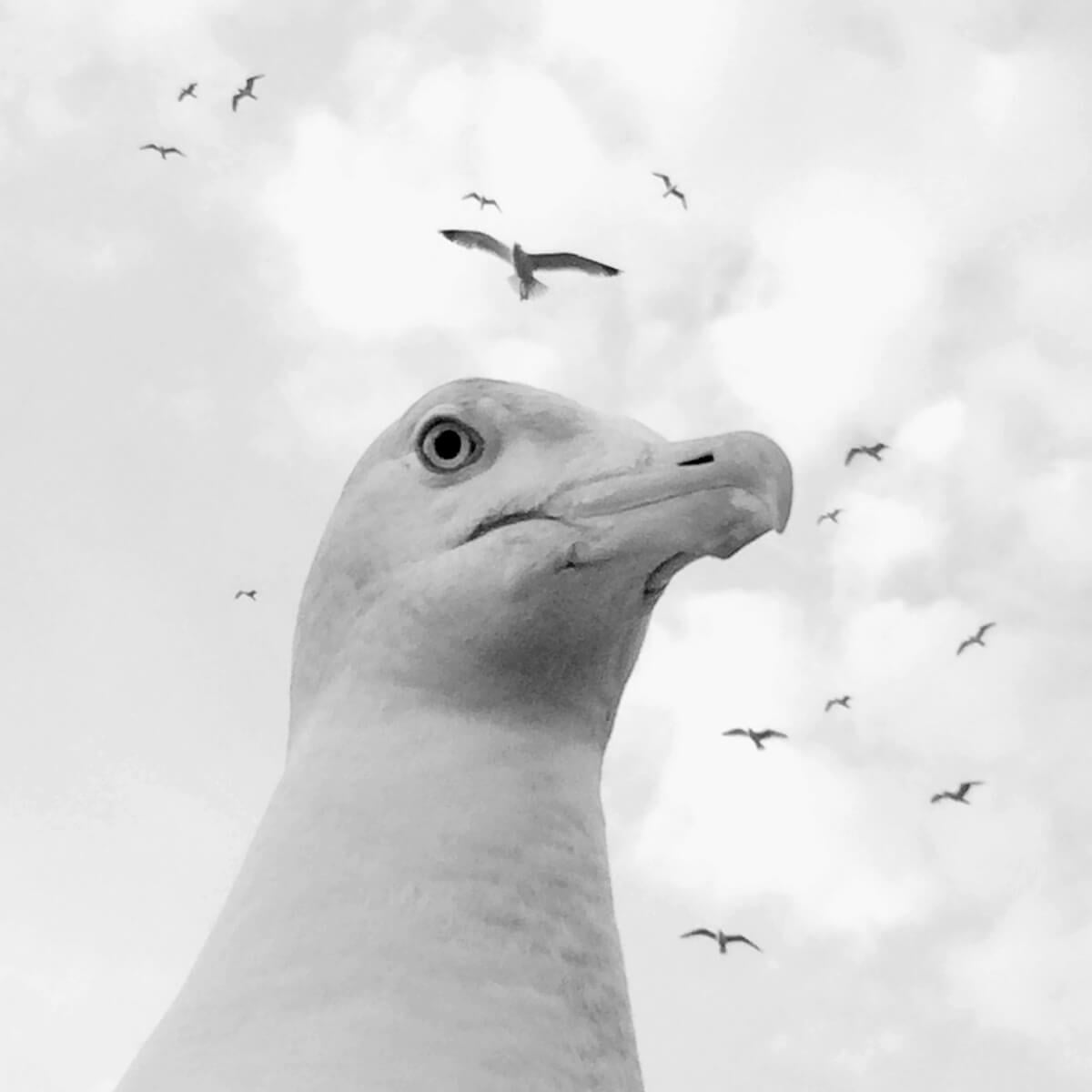 IMAGE COURTESY OF JERKER ANDERSSON
www.jerker.se / @jerker.andersson
"Gull, Istanbul, Turkey, 2014 – There are billions of smartphones in the world and is today the world's most common type of camera. We become more eyewitnesses who tell stories of our time. It creates amazing cultural, social and democratic possibilities. Phone Diary Animals are observations of animals, photographed with my smartphone."
Editor's comment: This cinematic perspective immediately elevates this image to a portrait, one with a comic effect. The photographer is correct to give credit to the fact most of us now carry cameras, cameras that are not very intrusive to the subject and easy to use. However, it takes a good photographer to see the image and have the patience and understanding of light to get a strong and animated scene like this – with or without a smartphone. I look forward to checking out more of the 'Phone Diary Animals' series – this one sets a high bar.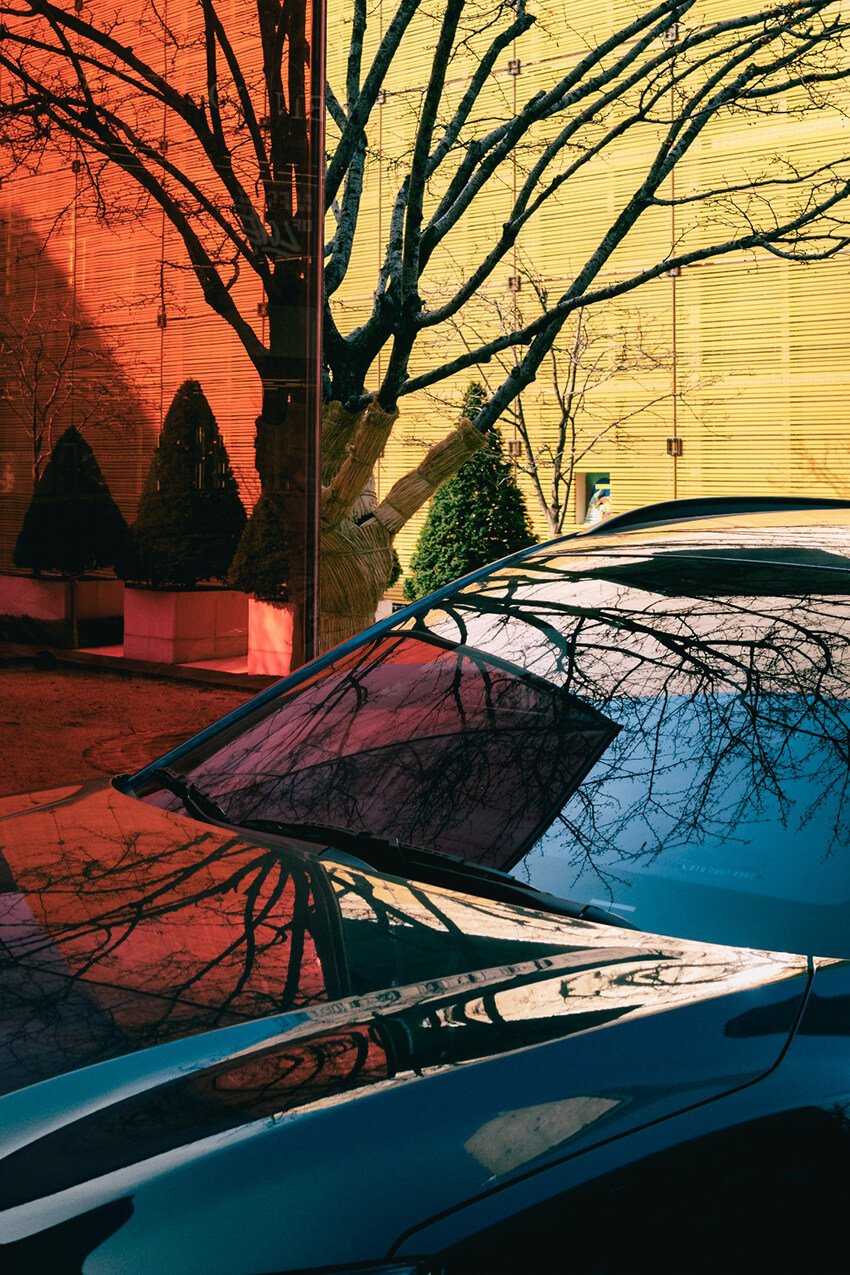 IMAGE COURTESY OF HANSAE LEE
www.hansaelee.com / @hansaelee
"Broken Glass. This photograph was taken in Seoul, South Korea. I was instantly drawn to the scene because of the strong color blocking between the translucent red glass and yellow structure behind it. I was trying to add some contrast by including a 'cool' color in the frame; I ended up using a car windshield to reflect the blue sky into my image."
Editor's comment: An ideal representation of the Open Call theme, a joyful snapshot caught as an instant reaction to light and surroundings, with no real intention or particular place within a portfolio. The photographer has captured a playful scene, naturally created but with a clever use of composition and reflection.