EDITORS' PICK
A Life of Possibilities
OPEN CALL
Open Call Editors' Pick
Following Martin Parr's selection of winning images for our OPEN CALL, this compilation of 20 images, selected by the Life Framer editors represents some of the other talented photographers whose work struck us and left a mark. Each a stunning image worthy of exposure and attention…
These are intended to be a conversation starter… so feel free to join the discussion on our social networks.
BANNER IMAGE COURTESY OF MARTIN GRABNER
www.martingrabner.com / @martingrabner
"Miroir Social: The de-contextualised, fragmented and distorted image of a surrealist mirror gives a subjective visibility to social relations encrypted in space and built space determining social behaviour. It makes social space visible."
Editor's comment: A wonderful play on perception, the angle and tight framing of this mirrored canopy grants a surrealist perspective to the world of built space and social behavior.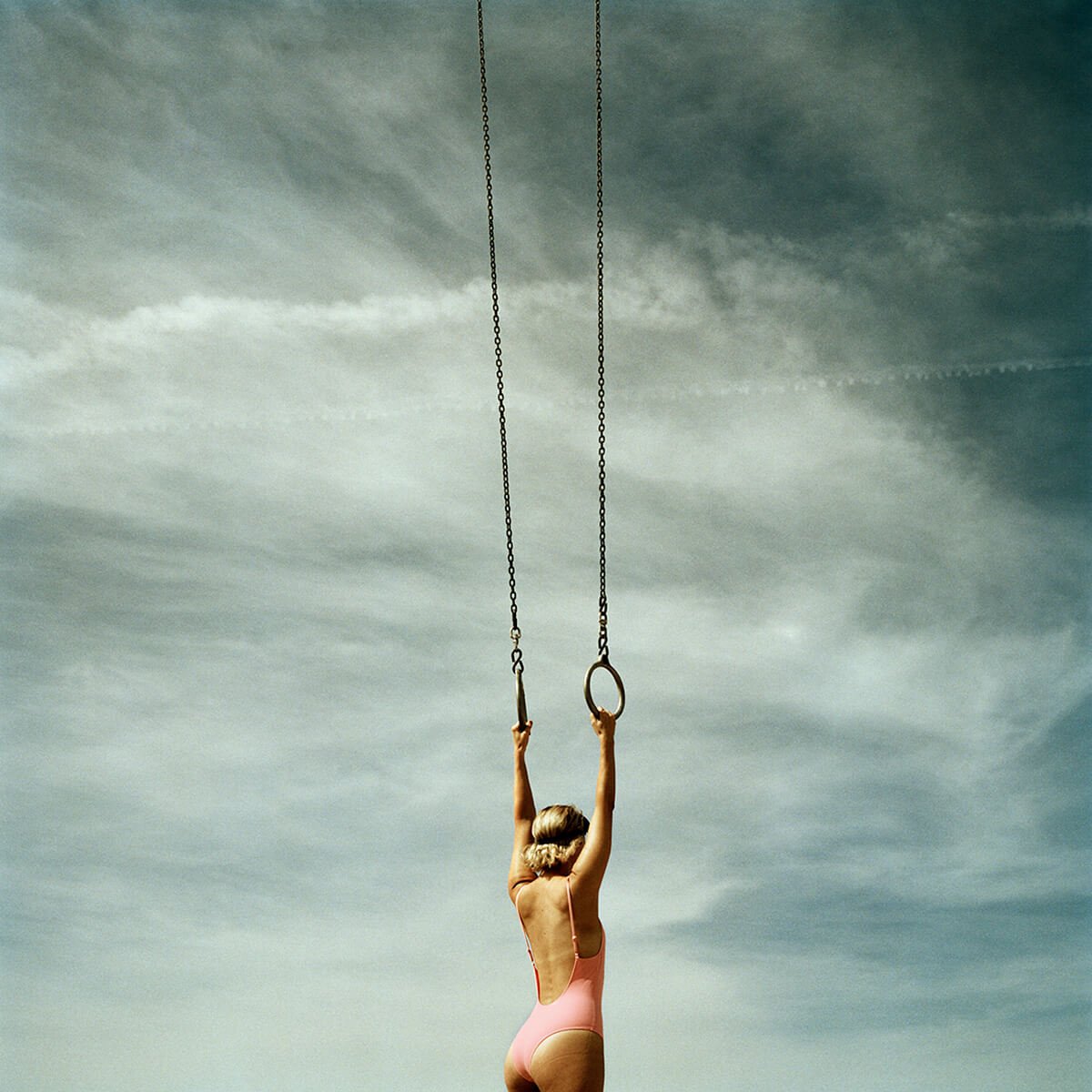 IMAGE COURTESY OF ANNELIE VANDENDAEL
www.annelievandendael.com / @annelievandendael
"A few years ago, I began to reconsider how female beauty could be represented by redefining the concepts of what is considered as being beautiful. At that time, in many magazines, women had to be perfect, beautiful and slim. I hate images that are too manipulated! It is my personal goal to show the truly genuine beauty of people, including their imperfections. That's what gives them their uniqueness. The authenticity of the human body speaks for itself, the faces are an unnecessary impediment. Personalities are revealed through poses, landscapes or colours."
Editor's comment: A very creative point of view and composition where the cropping acts to convey a sense of mystery – the viewer doesn't know what the subject is looking at, what's below her, or what she's hanging from. It's hard to know where she is and what lies in front of her. It feels free, expansive and enigmatic.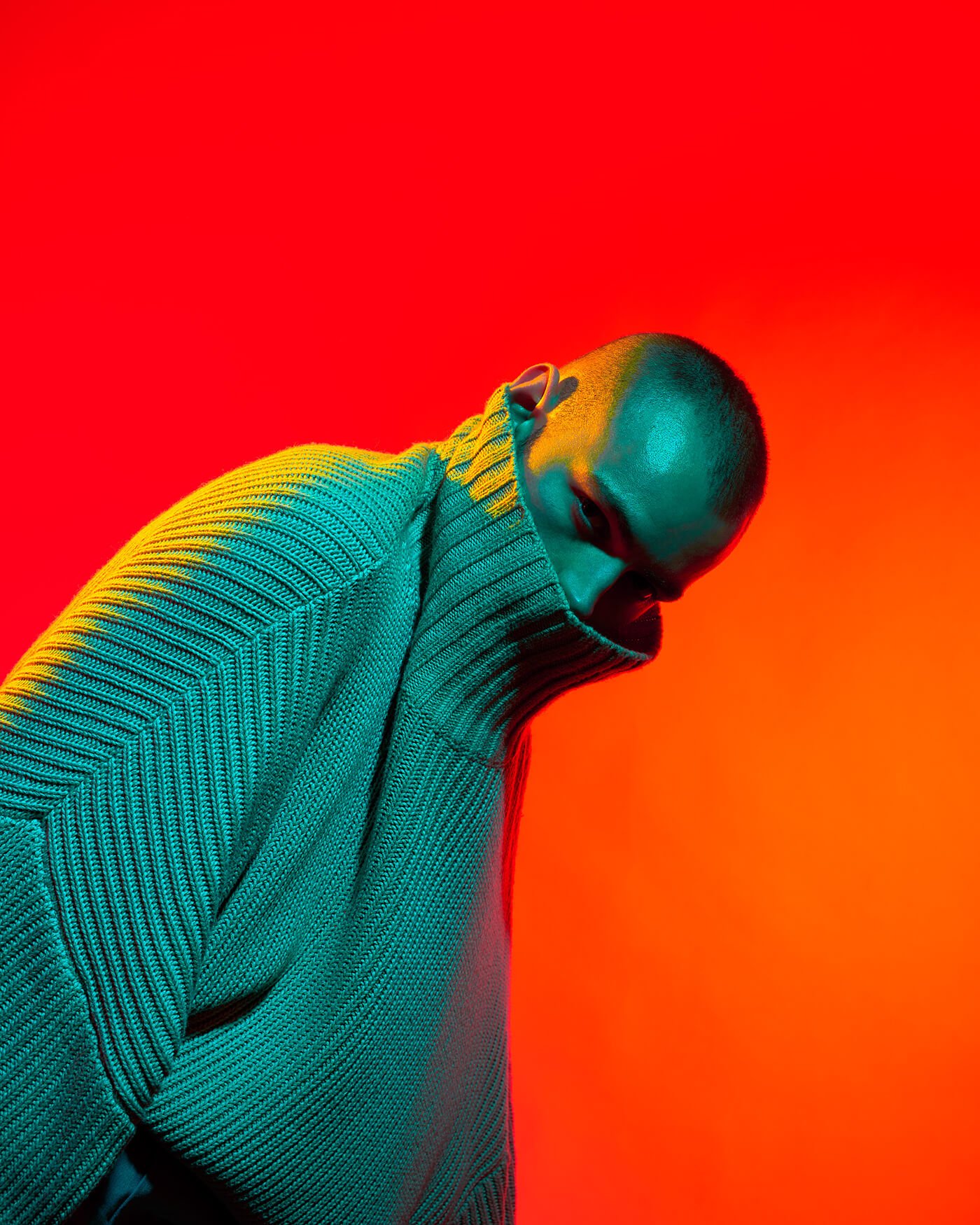 IMAGE COURTESY OF ADRIAN WOJTAS
www.adrianwojtas.com / @adrianwojtas
Editor's comment: Bright, popping colors bring out stark emotion. While not quite complementary, the red-blue juxtaposition makes for heightened emotion that works well with the subject's posture and expression, and the way he rises out of the bottom corner of the frame is quirky and expressive.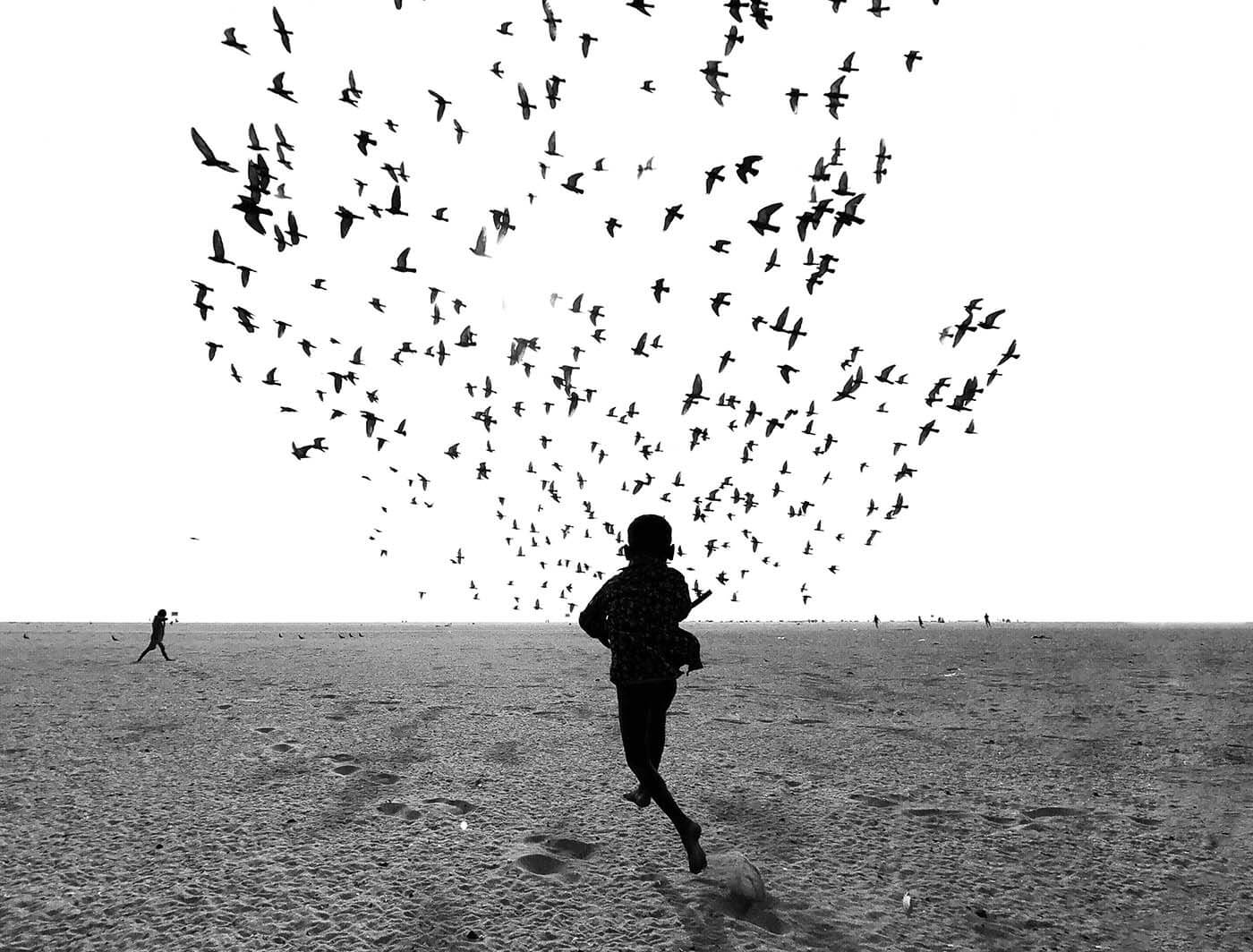 IMAGE COURTESY OF DIMPY BHALOTIA
@dimpy.bhalotia
"We Run. You Fly."
Editor's comment: "We Run. You Fly" is an apt title for this image. Both dynamic and haunting, Dimpy has done a great job of capturing emotion through action. The starkness of the silhouette is contrasting as well as compelling with its surroundings. Capturing childhood fun in such a way make for a powerful dichotomy between the familiar and the enigmatic.