INTERVIEW
On Photographing Urban Life
WITH MARTIN ROEMERS
Martin Roemers on photographing urban life
The award-winning Dutch photographer documented life in 22 megacities – cities with populations over 10 million  – for his monumental book, Metropolis. As he prepares to judge our 'Urban Life' themed competition, he tells us about his approach, and shares advice for others…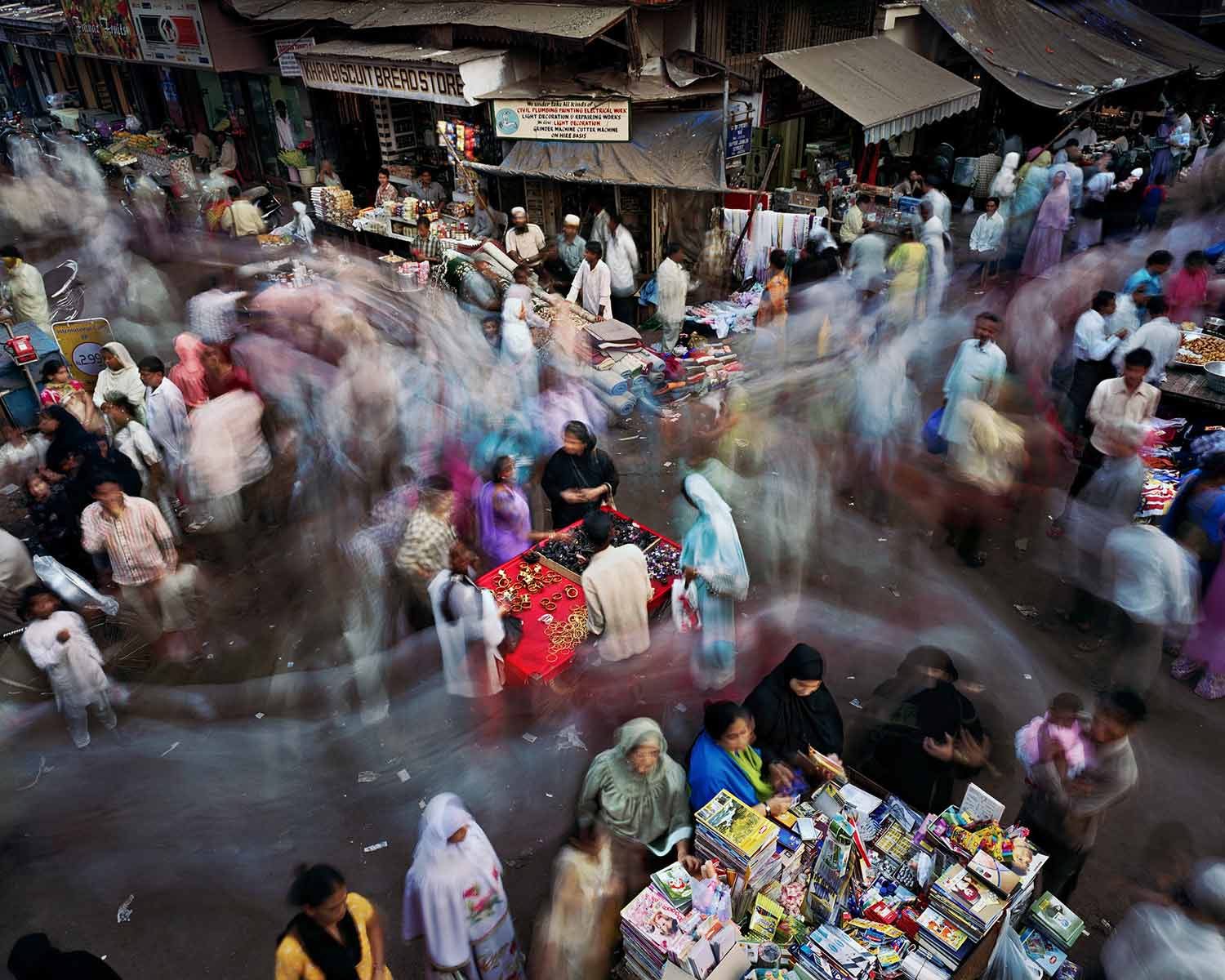 SAIFEE JUBILEE STREET, KUMBHARWADA, MUMBAI, INDIA
It was in Mumbai that I first had the idea for Metropolis. I was standing there in the city, amidst the crowds of people, the lack of personal space, the energy, the noise, the smell – it was so overwhelming. I wondered how it would be possible to capture all these things and make them visible in a single image. I came to the conclusion that you had to show movement, because everything goes so fast in these big cities, and the way to do that is by using long exposures of around four seconds.
I went to one of the busiest parts of Mumbai, a big junction in the Muslim quarter near Mohammed Ali Road. I asked the manager of this old sleazy hotel there if I could sit in one of his rooms which overlooks the junction and I stayed the whole afternoon into the evening, just taking the same shot over and over again, experimenting with different exposure times, observing the different elements  – people, vehicles  – moving around within the frame. Everything has to fall in the right place. I work on analogue so I don't know immediately how it has turned out, although sometimes I have a feeling. When I came home weeks later I developed the films and many of the images were useless. But a few really stood out. That was the start.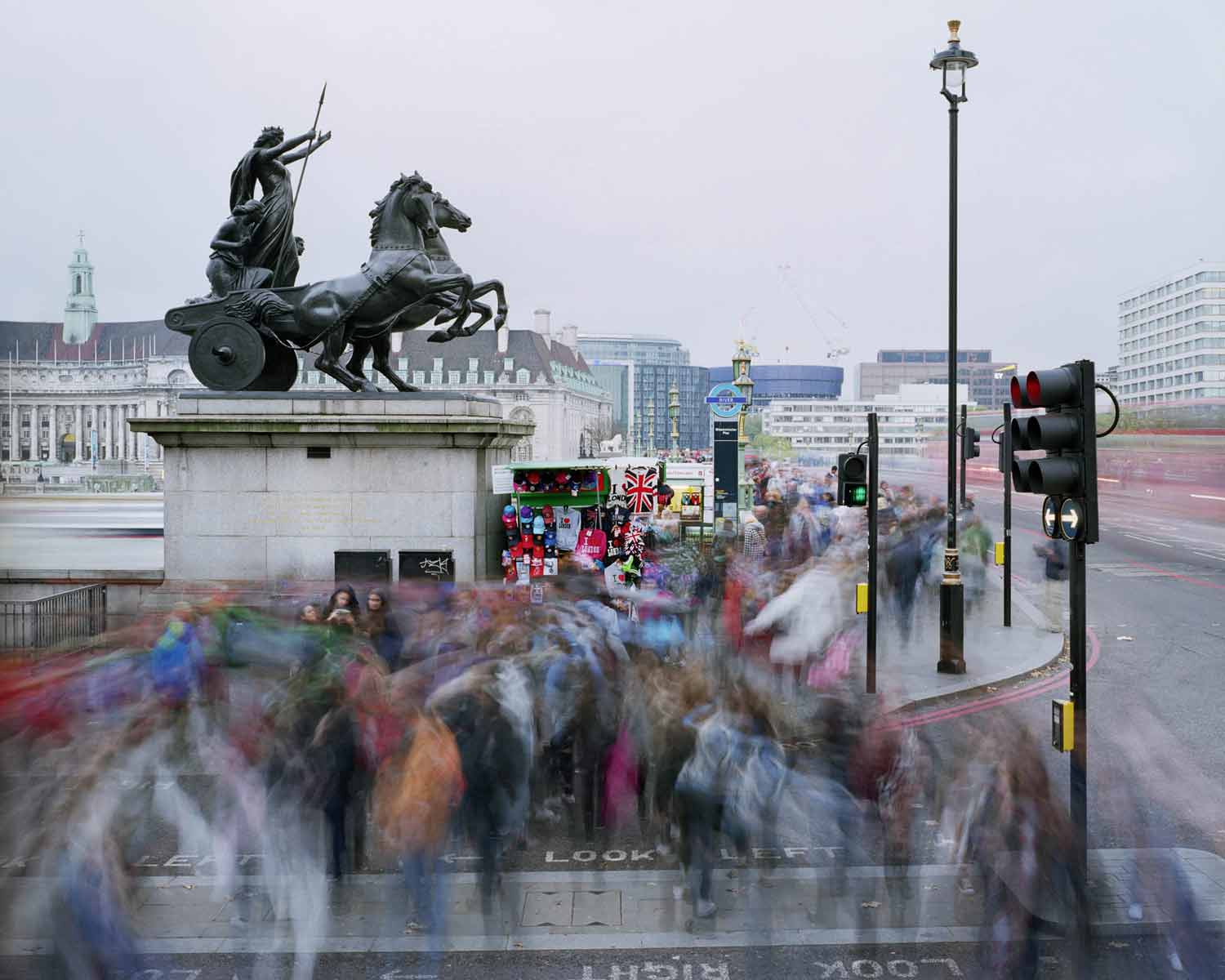 VICTORIA EMBANKMENT, CITY OF WESTMINSTER, LONDON, UNITED KINGDOM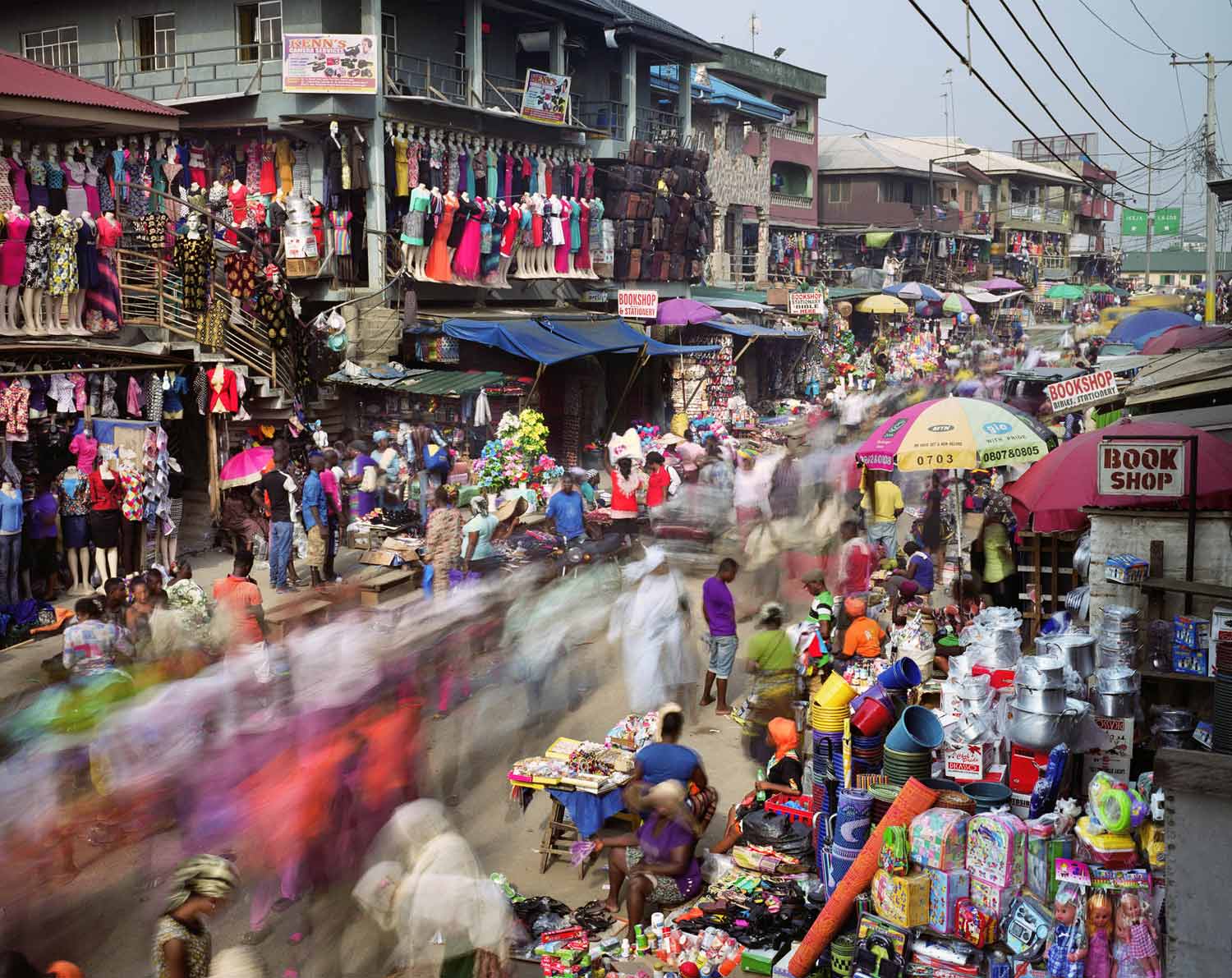 OSHODI ROAD, OSHODI, LAGOS, NIGERIA
In 2011 the United Nations published a report saying that more than half of the world's population was now living in cities, and that percentage was set to increase. That was big news. I decided to expand this project and do it worldwide. At the time there were 22 megacities – Beijing, Buenos Aires, Cairo, Dhaka, Guangzhou, Istanbul, Jakarta, Karachi, Kolkata, Lagos, London, Los Angeles, Manila, Mexico City, Moscow, Mumbai, New York, Paris, Rio De Janeiro, São Paulo, Shanghai and Tokyo – so I decided to focus on them. By the time I finished there were 30!