INTERVIEW
Into the Blue
WITH MIAO TING
An interview with Miao Ting
"I started losing sensibility of my whole body from head to foot, even teeth and eyes. I became aware that some parts of my body are leaving me; they are disappearing into the blue".
Miao Ting won our Urban Stories theme with a perfect observational image that seemed somehow allegorical for our times. Keen to know more about that image, her work that sits somewhere between architectural and conceptual photography, and life in her adopted home city of Barcelona, we put some questions to her…
Hi Miao. Congratulations on winning our Urban Stories theme! Do you resonate with Ron Haviv and the Life Framer Editors' comments (below)?
Totally, I really love their interpretations of my image. Most of the time I don't think too much when I press the button. For me it's just about capturing a moment that attracts me.
Can you tell us a little bit about the image – how and when it came about, and what urban story it tells you?
It was last summer in the south of France, during the Les Rencontres d'Arles festival. While I was relaxing with friends, and observing people passing by the river, suddenly these two characters with a suitcase caught my eye. They were wandering and talking for a while, seemingly looking for something.
You were born in Shanghai and now live in Barcelona. Why Barcelona? What defines those two cities to you? Which is best to photograph?
I was studying my Master's degree in Photography and Design in Barcelona last year, and during that time I totally fell in love with this Mediterranean city, from the architecture to the natural landscape, and the creative atmosphere. I decided to stay here for a bit longer. Shanghai is home, but Barcelona is my summer beach house.
I would say both of them are great to photography, but during the last few years most of the time I was living in Barcelona, I didn't have many chances to photograph Shanghai. I'd love to go back for a while to take some photographs.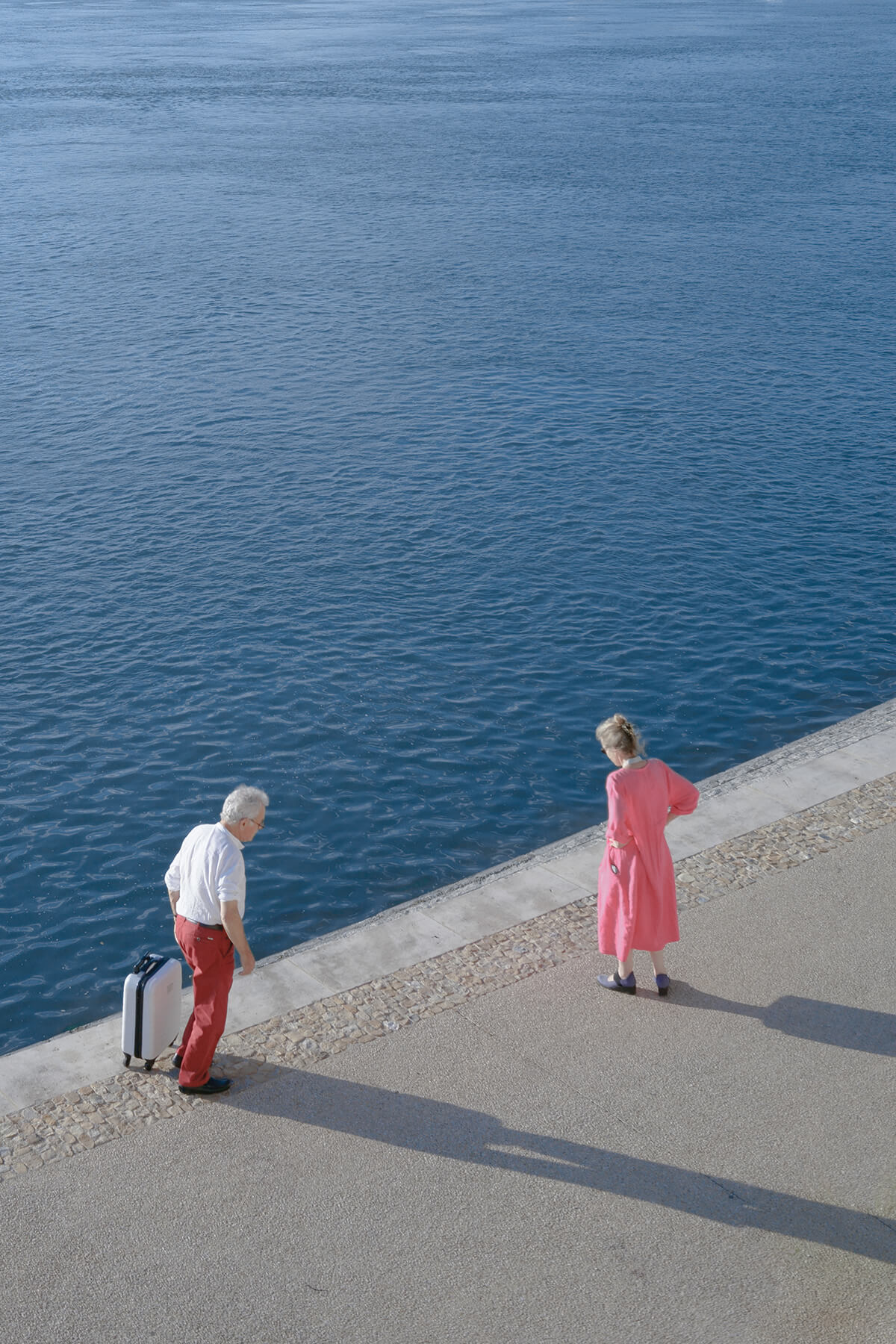 Miao's winning image for our Urban Stories theme
"This image creates a mood via its great use of color and placement, bringing the viewer to the water's edge, and in doing so making us wonder about past and future lives in this observation of the world". – Ron Haviv
"Confidently sparse in its framing, Miao captures a scene that feels pregnant with anticipation. These two characters seem to hesitantly navigate a strange urban realm, beyond the boundaries of which we are left to wonder what might exist. They stand at the precipice… in an odd way it feels allegorical for our times". – Life Framer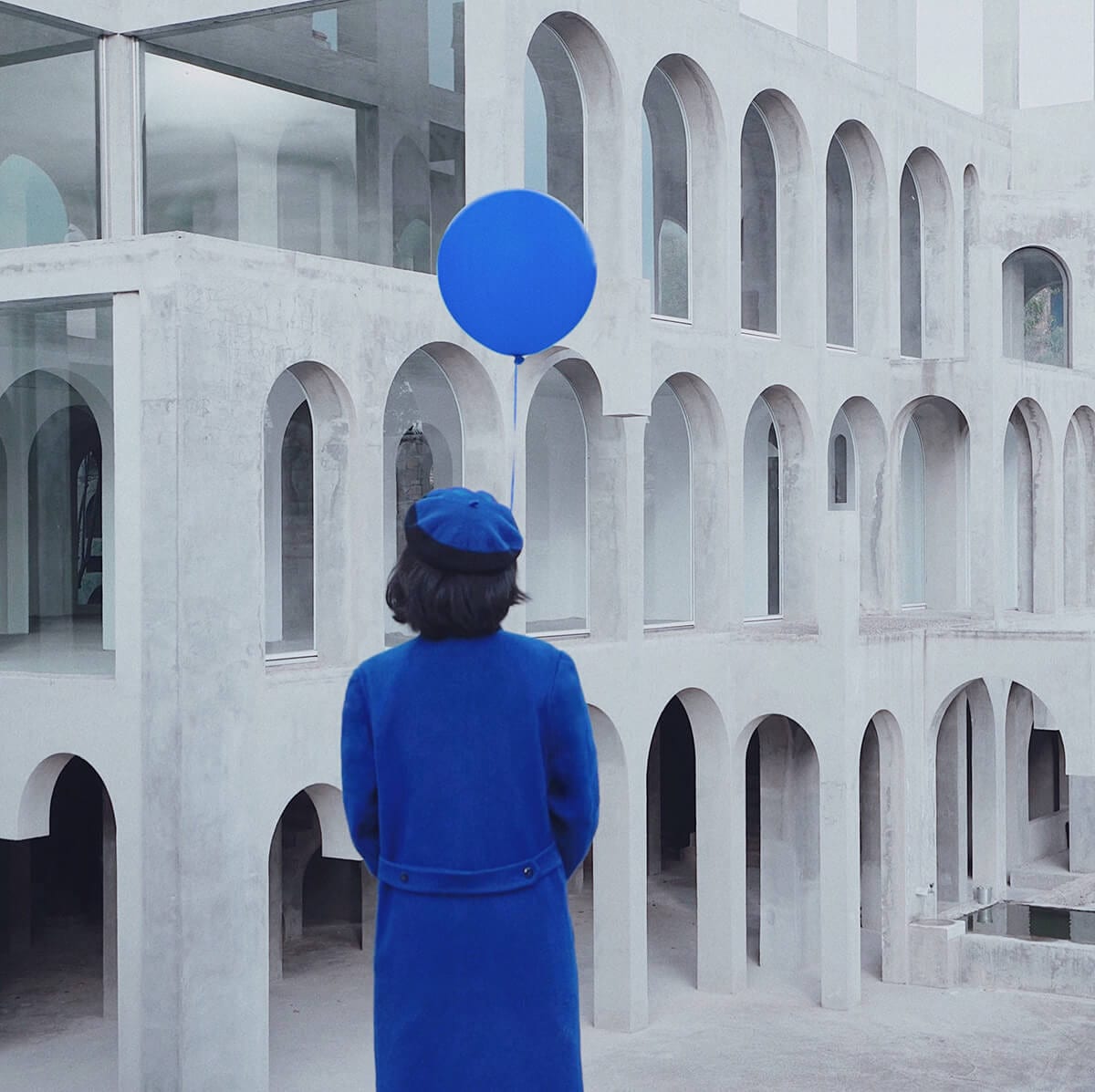 From Miao's series La Casa de Xavier Corbero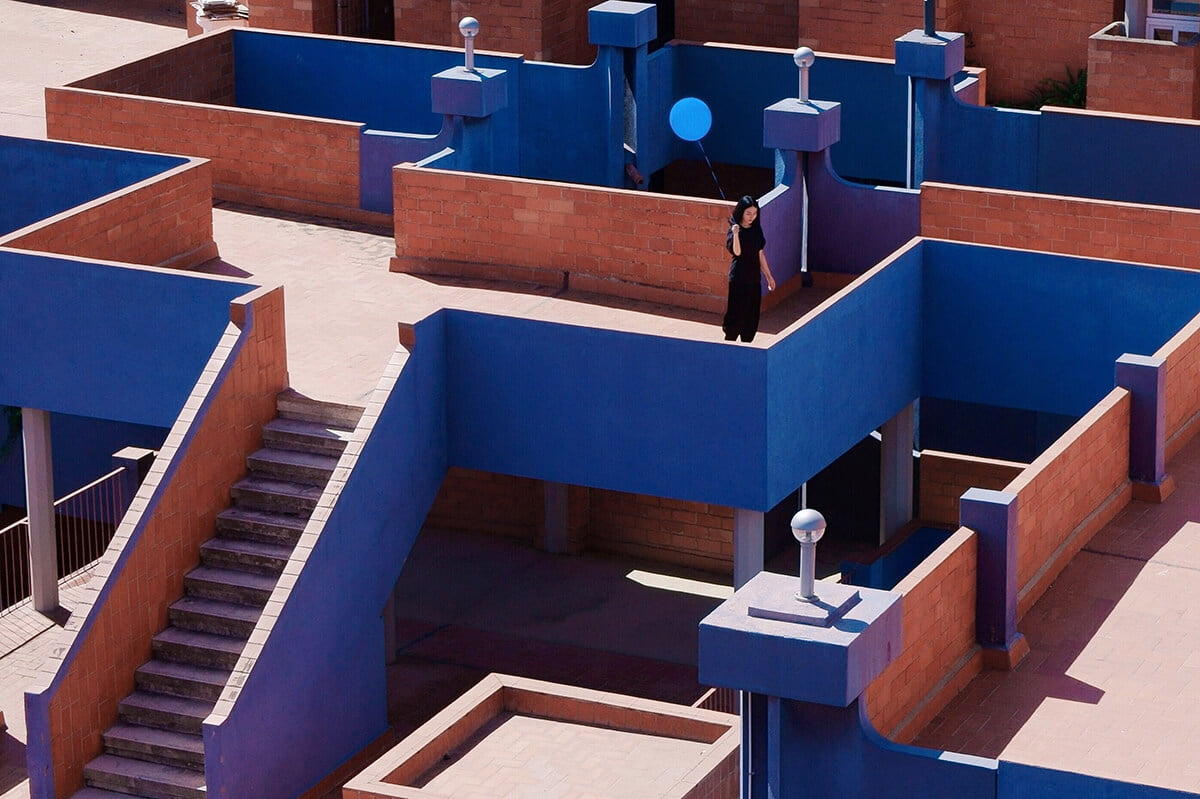 From Miao's series Bari Gaudi