Melissa Spiccia won our second theme, 'The Human Body' with her transcendent image of the body as a tool in the media. Our judge Mona Kuhn described it as 'strange and beguiling'.
We sat down with Melissa to ask her a little more about that image and how the performance arts affect her work.
Melissa – firstly, congratulations on winning our theme 'The Human Body'. Can you tell us a little more about the image?
Thank you, I'm really delighted.
The title of the image is named after the Metro newspaper that features in the photograph, and it's something we Londoners see daily on the transport systems. It's consumed and discarded by commuters and so an object that somehow relates to human behavior, occupying spaces where people have once been. To me it's part of the fabric of London, digested and forgettable, visible and yet invisible.
Both the newspaper and the image on the front cover feel like they have lived similar lives of consumption and disregard, unashamedly. By combining the two bodies, male and female in the photograph it also constructs a new notion of reality and strangeness giving the image for me multiple meanings and contradictions.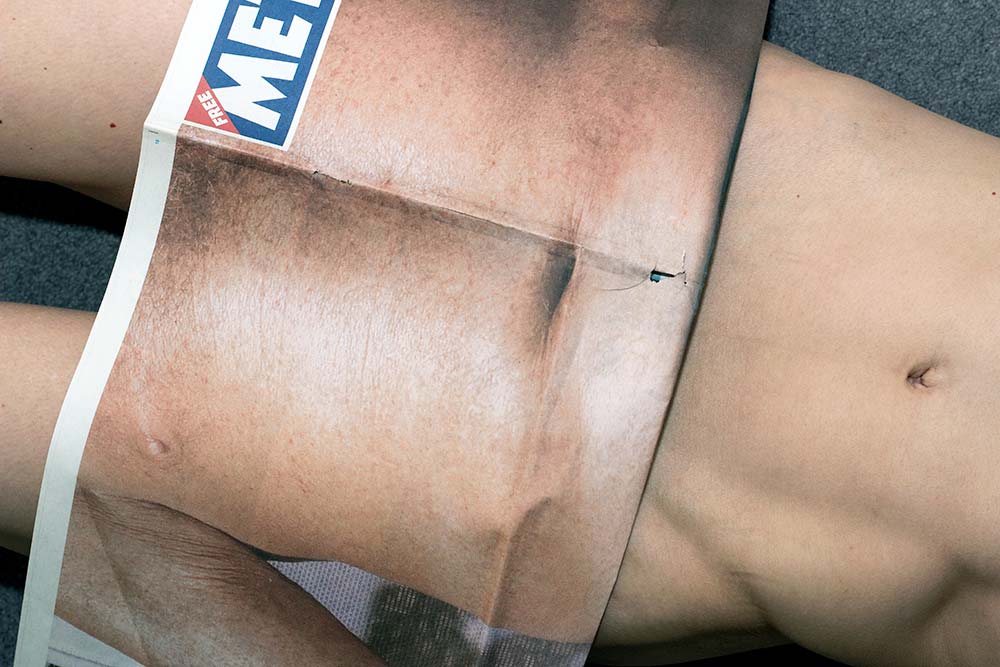 I notice that you were originally a ballerina, and there is certainly a 'visual performance' aspect to your photographic work. How did your practice evolve from dance to photography? And do you consciously try to retain elements of your dance in your photographic work?
Life can sometimes feel like a daily performance we engage in at some level as a way of communication and exchange within time and space. Choreography beyond dance is around us all the time, shaping our everyday lives, sometimes in unexpected ways.
Starting out my career as a ballerina gave me a solid technical foundation and an appreciation for line and form, but it was later when I retrained and worked as a contemporary dancer that things became much more exploratory. I was able to explore the moving body further through Laban Fundamentals, and later to generate my own movement vocabulary that was more authentic. Over time this gradually led me to be curious as to how my experiences could relate to other art forms.
Photography intuitively found its way into my work. Dance as an act is ephemeral and as a performer th