Maja Nydal won our first theme, 'A World of Cultures' with her stunning image of a child playing among the ruined buildings of Bucharest. Our judge Ed Kashi described it as 'beautiful and captivating', full of 'mystery and tension'.
We sat down with Maja to ask her a little more about that image and her practice as a photographic activist.
Maja – firstly, congratulations on winning our theme 'A World of Cultures'. Can you tell us a little more about the series this image comes from, and particularly the story behind the image itself?
The Possible Playgrounds project is an ongoing project, where I'm experiencing Bucharest through the eyes of the young generation. The project visualizes their needs, dreams and fears towards their environment, in a city where their voice is almost completely missing.
The title comments on the lack of playgrounds and urban life in many areas of the city, where the young residents are pushing for informal places to meet and play. The purpose is to empower them by taking the matter into their own hands, using their imagination to intervene in the cityscape, creating images of protest and engagement. At the same time, they are taught the basics of photography, creating stories using simple materials at hand.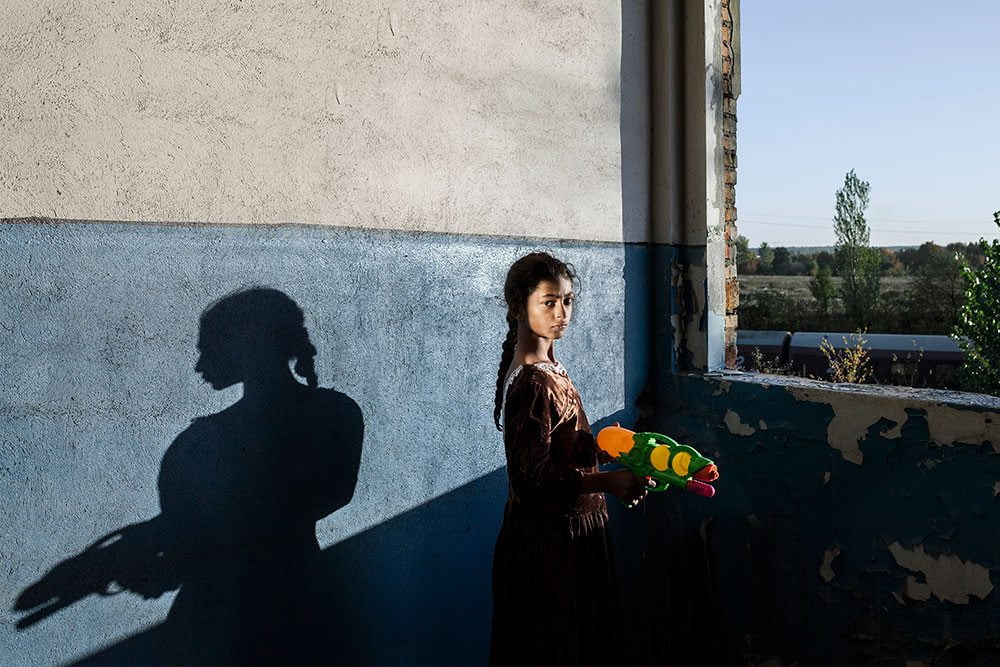 This picture is shot in Giulesti Sarbi, a Roma-dominated mixed suburb on the periphery of the city. There are an estimated 150,000 unregistered Roma in the city who are at the bottom of the social ladder. The girl in the picture is named Shakira. Apart from the need of playgrounds, she is in need of a social security number, (as many Romani people) she has no legal rights and cannot go to school. So for her, the theme Possible Playgrounds takes on yet another meaning.
How was the 'Possible Playgrounds' project conceived? What was the process in turning it from an idea into a full series of work?
It started when I was invited to curate a photo exhibition as part of the Bucharest bid for becoming European Cultural Capital in 2021. I invited four other Nordic photographers to look at the city from an outsiders' perspective, through the theme "Bucharest Microtopias".
For my own work I wanted to focus on the average life and local surroundings. One of the first things that hit me was the contrast between the newly built playgrounds of the mid to upper-class areas with their bright colored plastic, rubber floors and almost womb-like protective design – in contrast to the low income neighborhoods with poorly kept, brutalist-style playgrounds.
Some of the images approach this idea literally, while others are much more conceptual. How were the ideas formed? Tell us about a couple of the images in particular.
The process of working with the kids has three stages: Firstly, we talk about their needs, wishes, fears, interests etc. through, drawings, short texts and essays. The next phase is to photographically map out the aesthetic and spatial qualities of the neighborhood, finding places that hold certain meanings. The third phase is where the content of the first two phases is merged together in the final pictures. Some will be carefully planned and others more intuitive and raw.
The first one (top left below) is  a literal one, shot in an area just across from the community center – an ideal spot for a playground and outdoor activities, but left in ruins.
Others like this one (bottom right below) are a more abstract visualization of the theme – minimalistic interpretations, letting the body play and become one with the environment.
Another (top right below) is based on the idea of placing the computer game outside to animate and create possible playgrounds. Another (bottom left below) is an example of a semi-planned scenario where the kids are softening the adults of the neighborhood by helping them clean the street.
"The purpose is to empower them to take matters into their own hands, using their imaginations to intervene in the cityscape"
At what point is a project like this 'finished'?
I do not have a fixed deadline for it, but at the moment I'm working on setting up a long-term educational structure around it, in collaboration with the Museum of Roma Culture in Bucharest.
A Scandinavia Foundation has in fact visited the center (Velux Foundation DK) and is considering supporting a creative education project, based on the results of this experience. So this would make it possible to do a citywide project in many neighbourhoods, using photography as social and aesthetic enquiries with underprivileged kids.
Being based in Copenhagen, what are your thoughts on the Danish art scene?
In general, I think there is lack of politically engaged art in the visual arts scene. In my eyes the performing arts are better at commenting on the major political issues of our time, whereas you still see a lot of conceptual, self-referential art dominating galleries and art museums.
This of course has its place, but I would find it refreshing if some of the larger institutions especially, would dare to allow for more "interventionist approaches" in their exhibition programs.
Which other photographers or art practitioners inspire you?
I always have a hard time pointing out a few artists in particularly. Being an art historian as well, I draw from a lot of references. It's actually more an approach that inspires me. I find the work process of doku theatre very inspiring as a way of working with photography – letting different themes come to life based on the stories of "everyday experts". Generally, I'm drawn by artists working in the realm between performance and visual arts.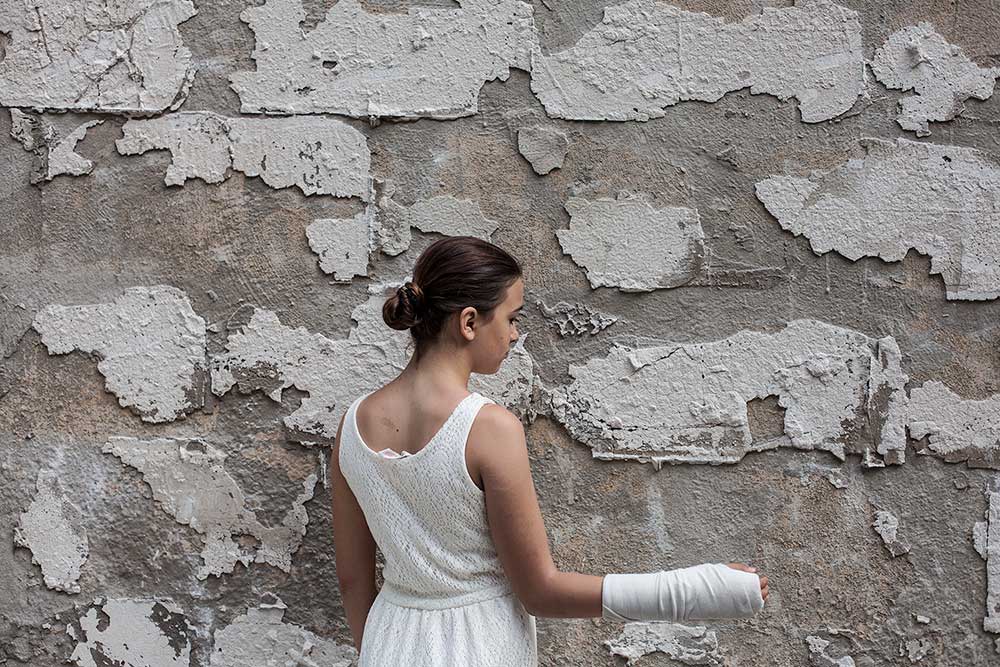 As someone who has studied photography formally, what has been the most valuable lesson your studies have taught you?
At my school, the philosophy was that photography cannot be taught, but that you can build up your own language using photography as a media. So, the classes were almost not about technique, lighting, or conceptualising but about looking at your fellow students work, professional artists work and forming your own opinion. I'm happy to have had that time where photography was only about experimenting, finding your own language, agenda and courage, as that's what I feel will keep me going in the long run.
And what would be your dream project or assignment?
I really try to do my dream projects every time I build a project myself, and get inspired by the process I'm in and the people I meet for my next projects. So no list of dream assignments..
Is there anything else you'd like to add?
No that's all and thank you for taking so much interest. Sorry it's all a bit long – It's easier to edit photos!