INTERVIEW
Balanced Organic Chaos
WITH LOC BOYLE
An interview with Loc Boyle
"I'm not really interested in reality, or our normal perceptions of reality. I want to explore, to see the effect of slowing down time or seeing through an eye that is wider than or different to the human eye."
Loc Boyle won our competition The Human Body with a creatively framed and deftly executed image of bodies as monolithic sculptures, which judge Pixy Liao praised as "a celebration of the beauty of the human body without using the cliché of "beautiful naked women"". Keen to know more about the image, the story behind it, and more about Loc and his approach in general, we put some questions to him, and his responses were as considered and thought-provoking as his images…
Dear Loc, congratulations on winning our The Human Body competition. What did you make of judge Pixy Liao' comments?
Thank you very much, this is the first time I've won a prize and I was honestly really excited to win, particularly because The Human Body really is my favourite subject. Yes Pixy's comments are pretty spot on, I try to perceive bodies in an alternative, new or confusing yet pleasing and non cliche way.
Can you tell us a little more about the image itself, and the story behind it? What was your inspiration, and how did you go about executing the shot?
I always like to work with music, generally classical or cinematic music to get the models into certain characters or moods and be graceful, dramatic, or just bizarre. I'm always mixing between moving and then static body shots. I see bits of compositions and then work with the models to find an exact composition until I've exhausted it and start moving again.
This particular image was shot in Brisbane, Australia in early 2020 in a swamp. I wanted to be somewhere secluded from the public and paint five bodies completely from head to toe. My general inspiration for this shoot was a deep blue dusk sky contrasted with dreamy moving bodies, and dramatic classical music. This winning image however was one of the compositional moments I constructed
Is there another shot you're particularly proud of from that shoot? Why that one?
Yes there were many others I liked from this shoot. It was quite experimental but this one stands out to me and was the closest to my initial vision of the shoot.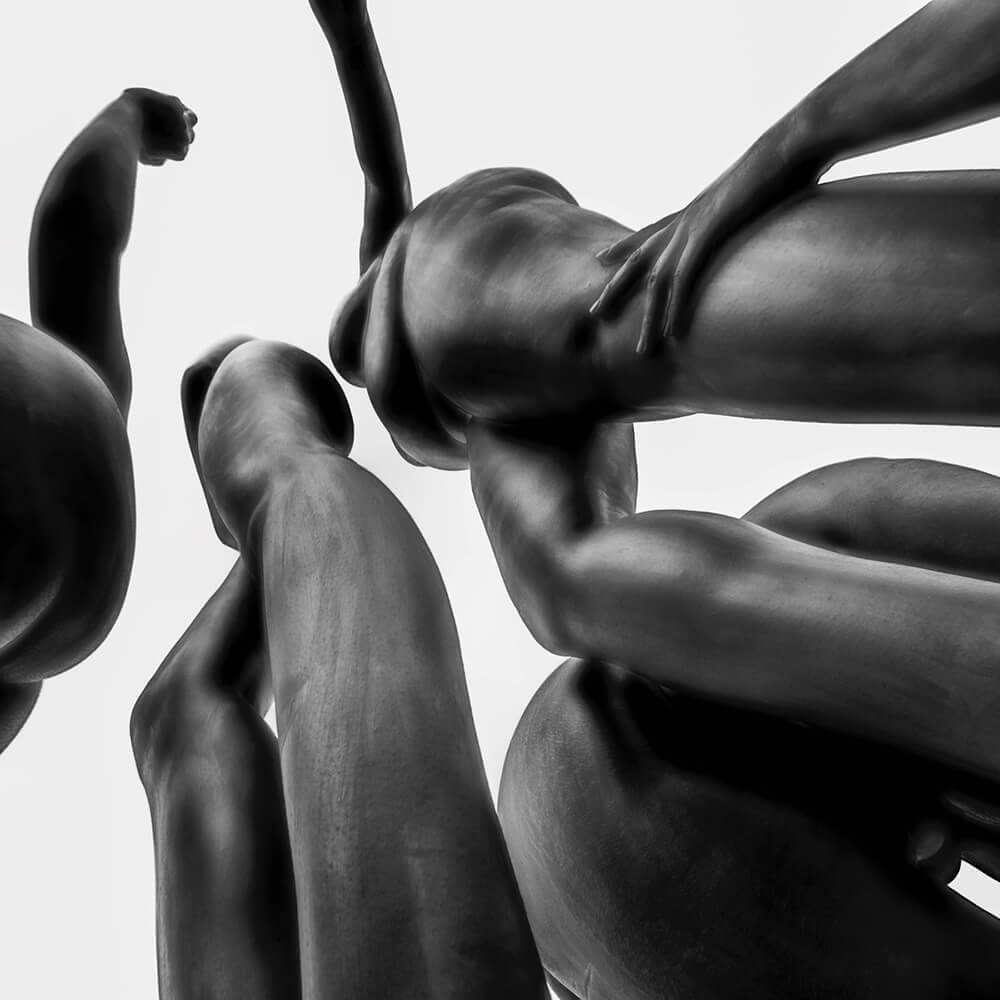 LOC'S WINNING IMAGE FOR THE HUMAN BODY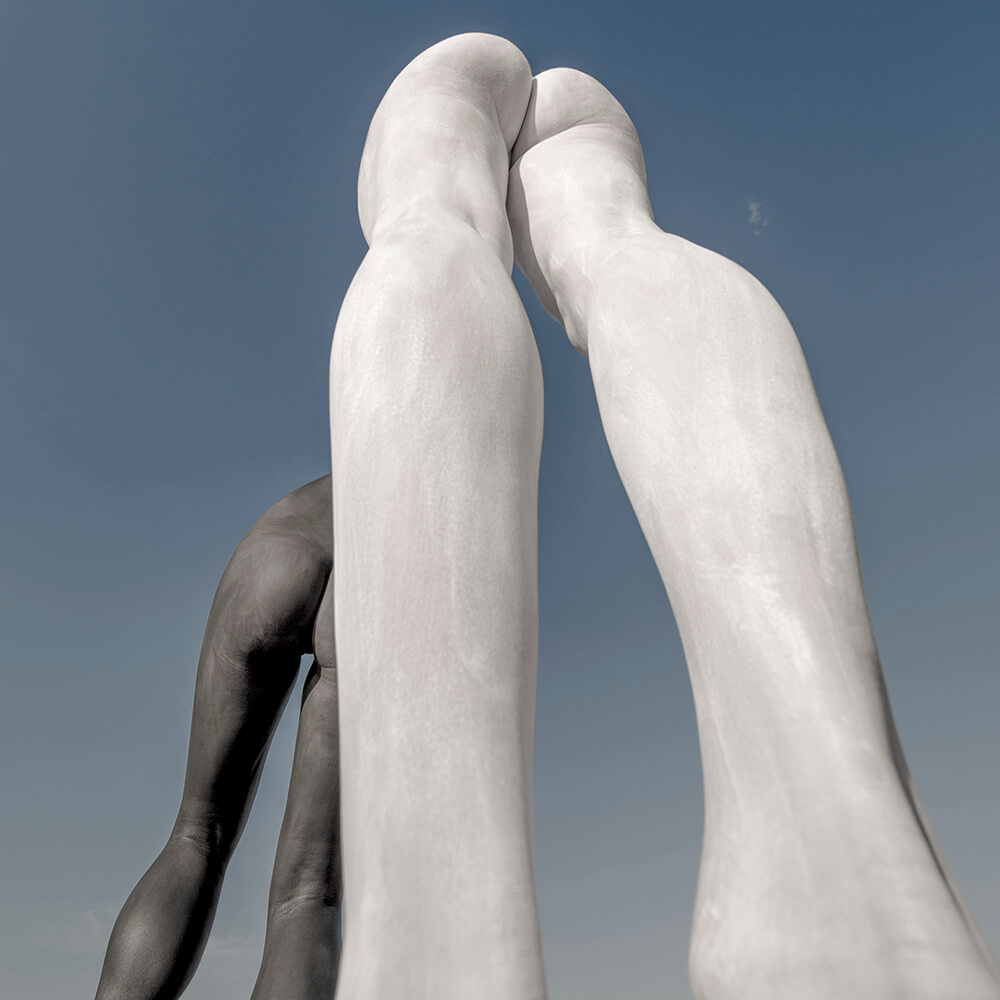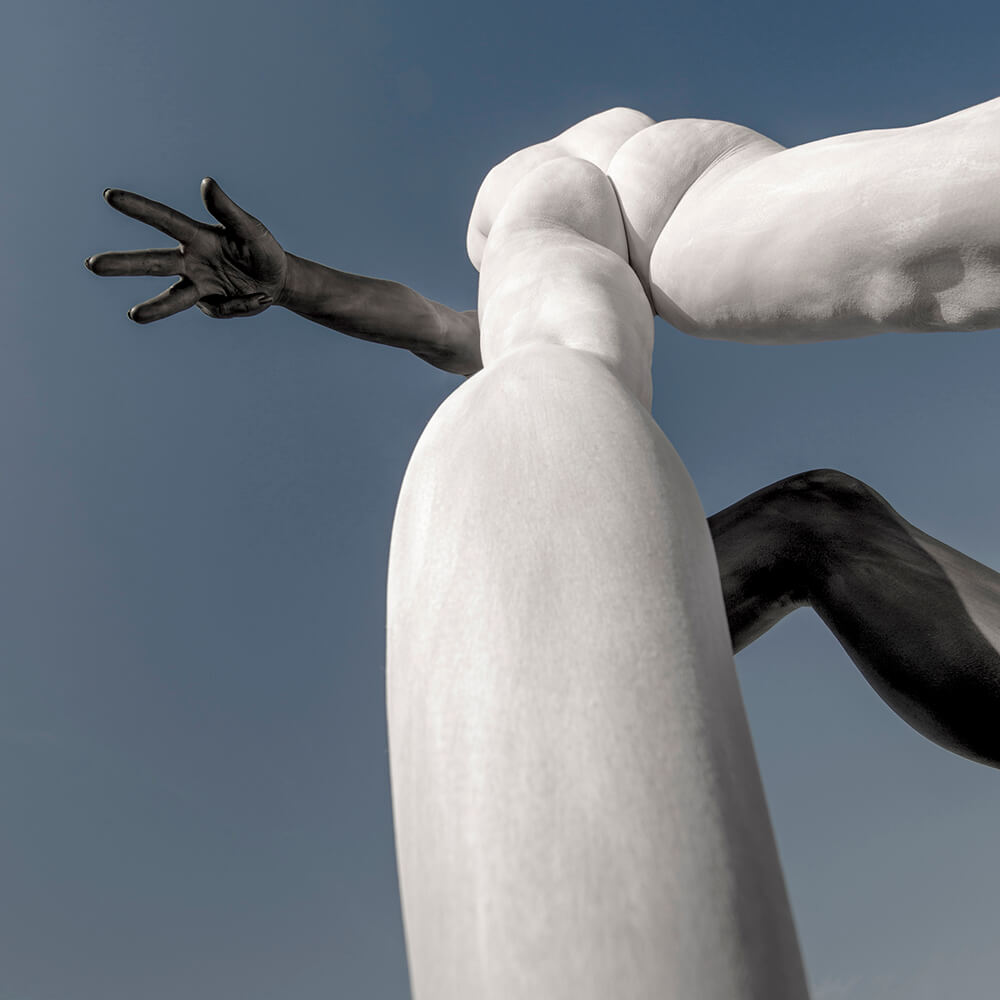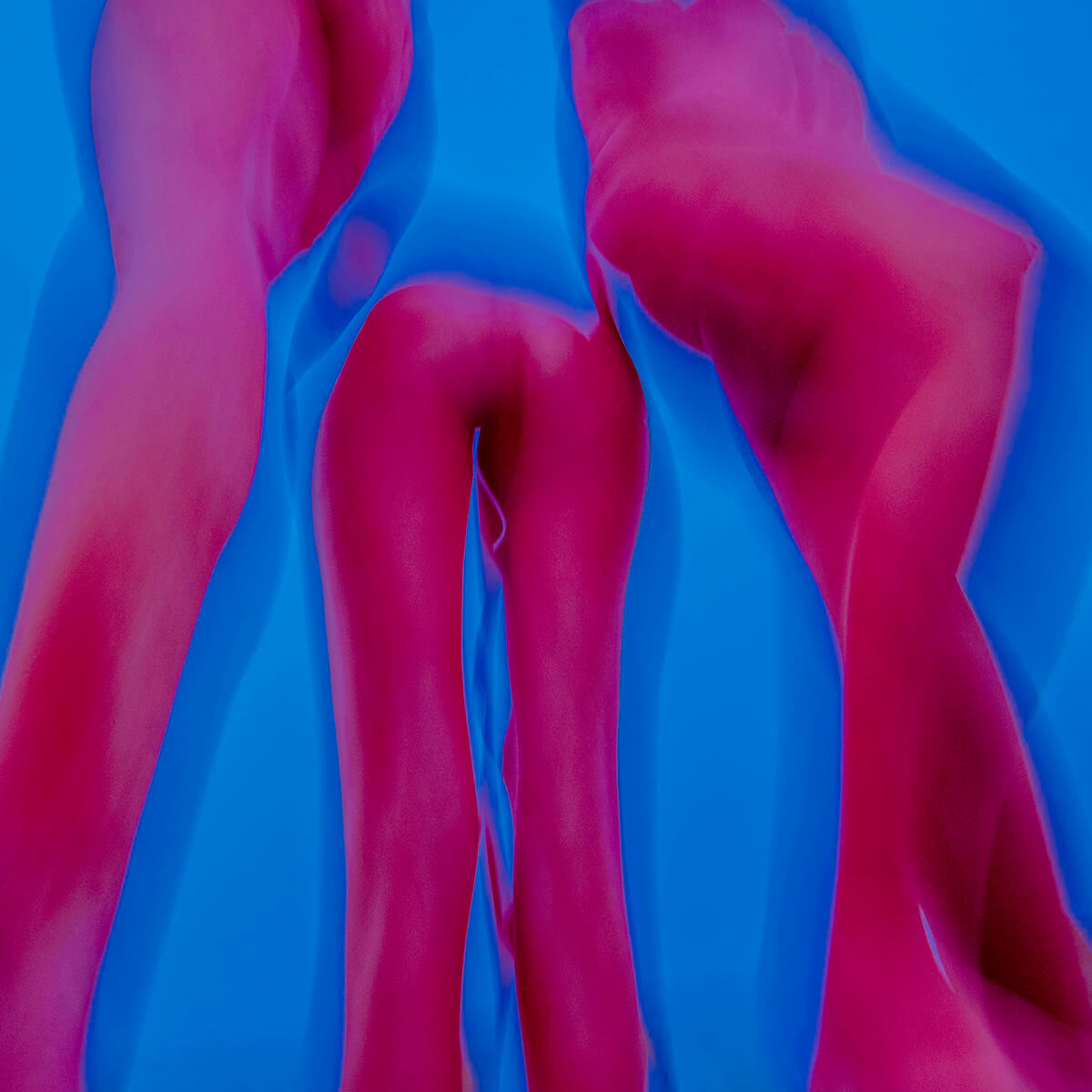 LOC'S FAVORITE IMAGE
Can you tell us a bit more about yourself, and your route into photography?
My route to photography started with the monthly National Geographic Magazine subscription my parents had since before I was born. I was always fascinated and captivated by the images and chose to studying photography in Brisbane, Australia, where I grew up. I really wanted to work for Paolo Roversi so I bought a ticket to Paris and sat out the front of his studio for 4 hours. He ended up inviting me in to talk and look at my portfolio and he told me something very important. He said "you take good photographs, but that's just my opinion, it's the editors opinion that matters"
That has always stuck with me, that art and imagery are subjective. While I didn't end up working for him I've been working in fashion for the past 13 years.
And you've developed a pretty unique style, capturing the body in abstract and dramatic poses, often using unexpected angles to contort the viewer's perceptions. What has taken you down this path?
I can trace it back to two initial factors followed by a third awakening:
1 – Robert Capas quote: "If pictures aren't good enough, you're not close enough". This had me curious and wanting to explore.
2 – Wide angle lenses. In the past, before we had wide angle lenses on smartphones, lot of people used to say or think that wide angle lenses and distortion was bad, incorrect, ugly etc., I was sure there was beauty in there, I just needed to find it.
3 – Discovering Human bodies and Dance. One beautiful sunny afternoon in 2015, I by chance shot two guys dancing on the beach in Australia. You can read the whole story on my website here. It was after finishing a fashion shoot and I was just using up the 350 shots left on my memory card. It was one of the best moments of my life and set my direction from then on. I felt I had discovered my world, something that I had been looking for at least 7-8 years prior to that.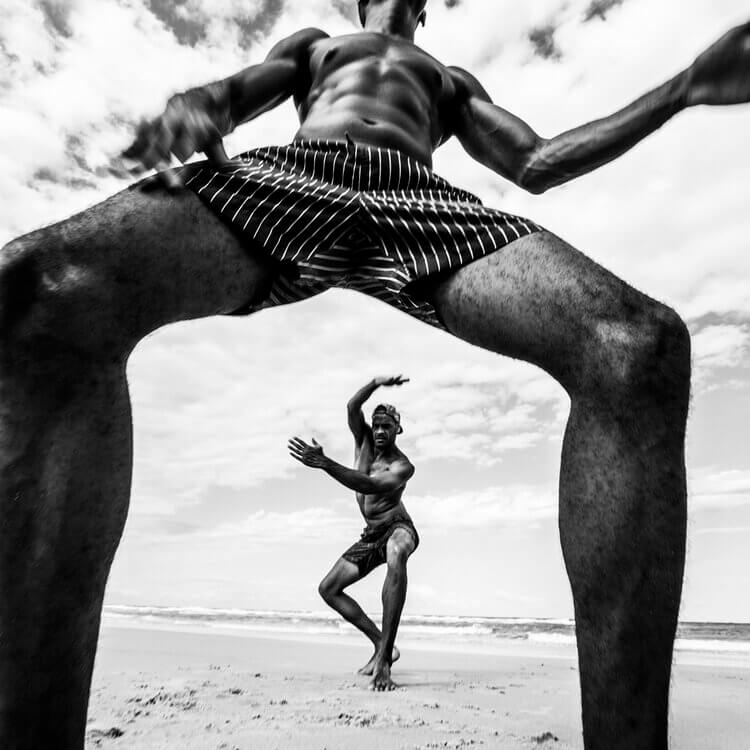 THE FIRST HUMAN BODY DANCE SHOOT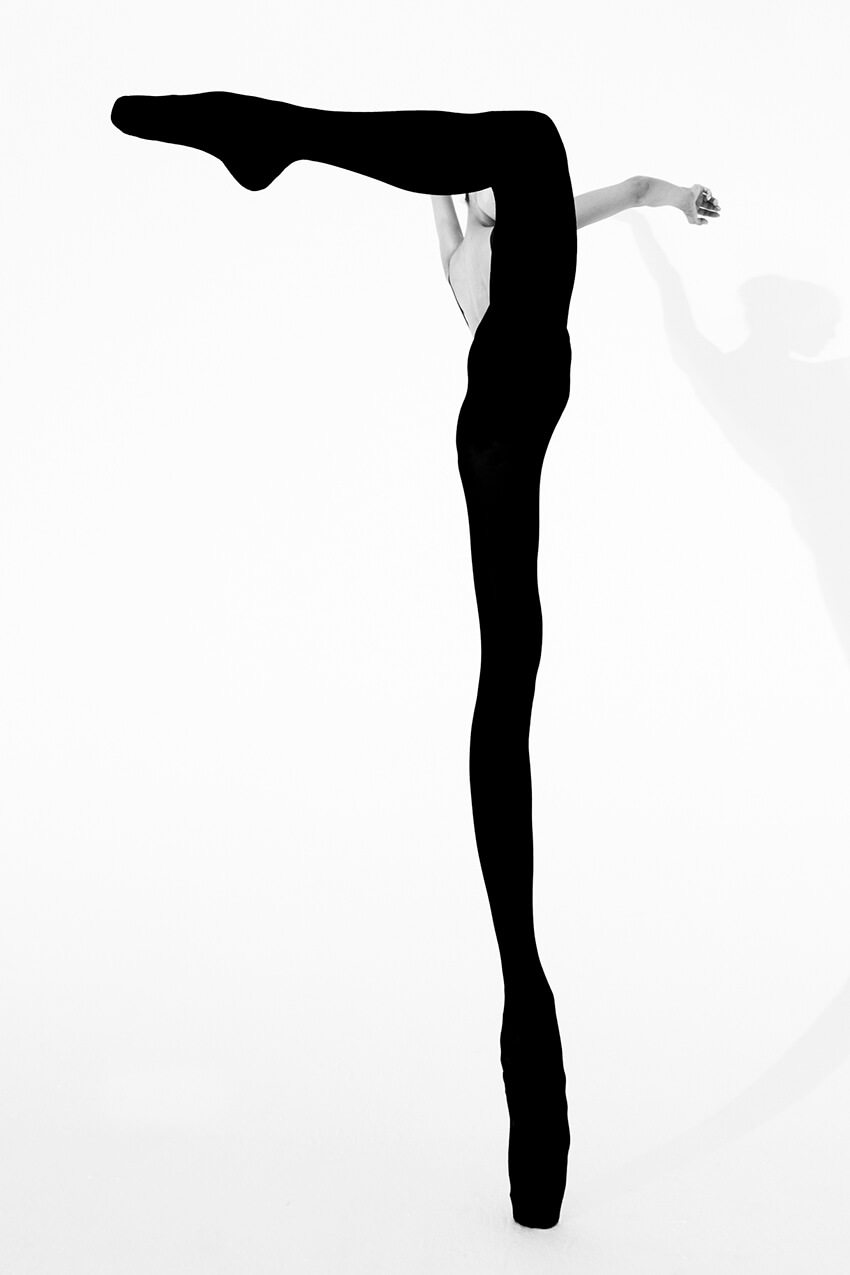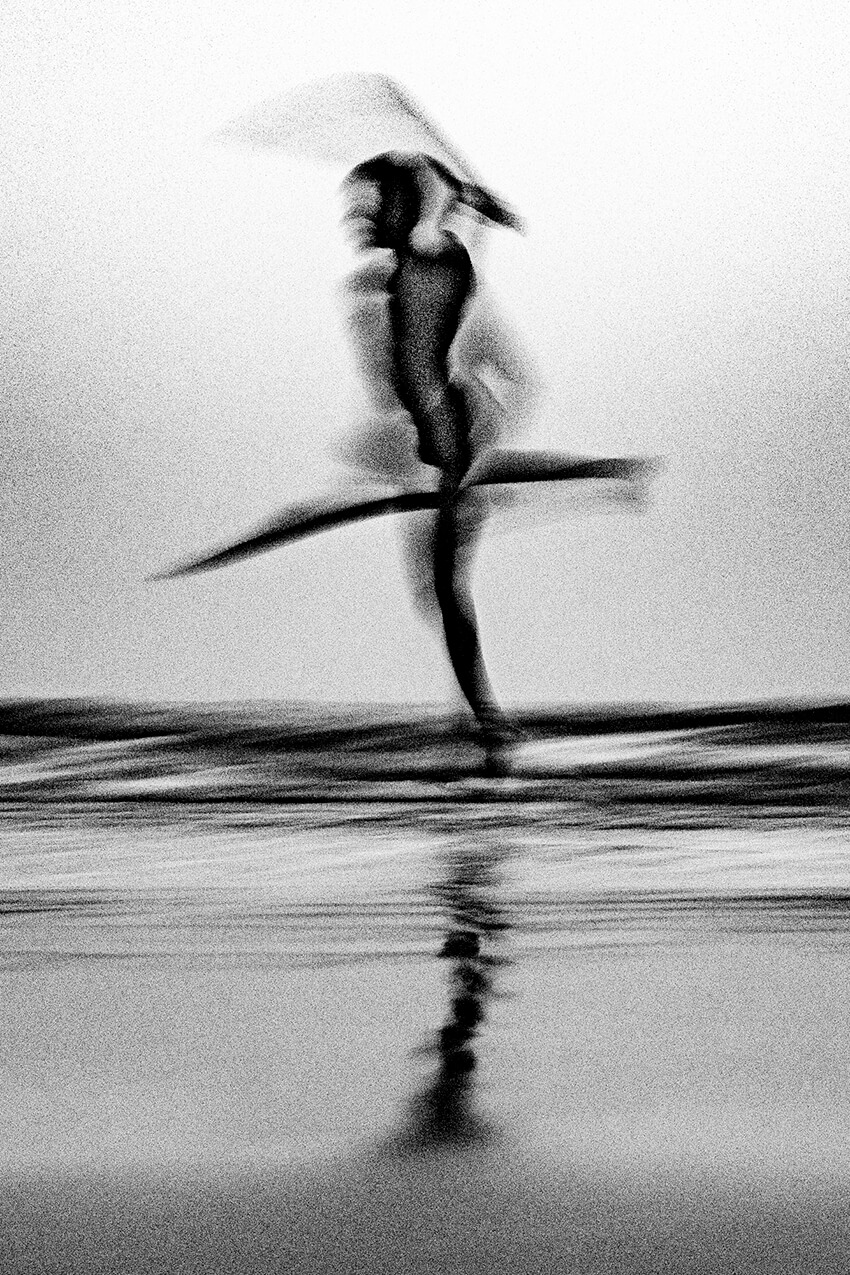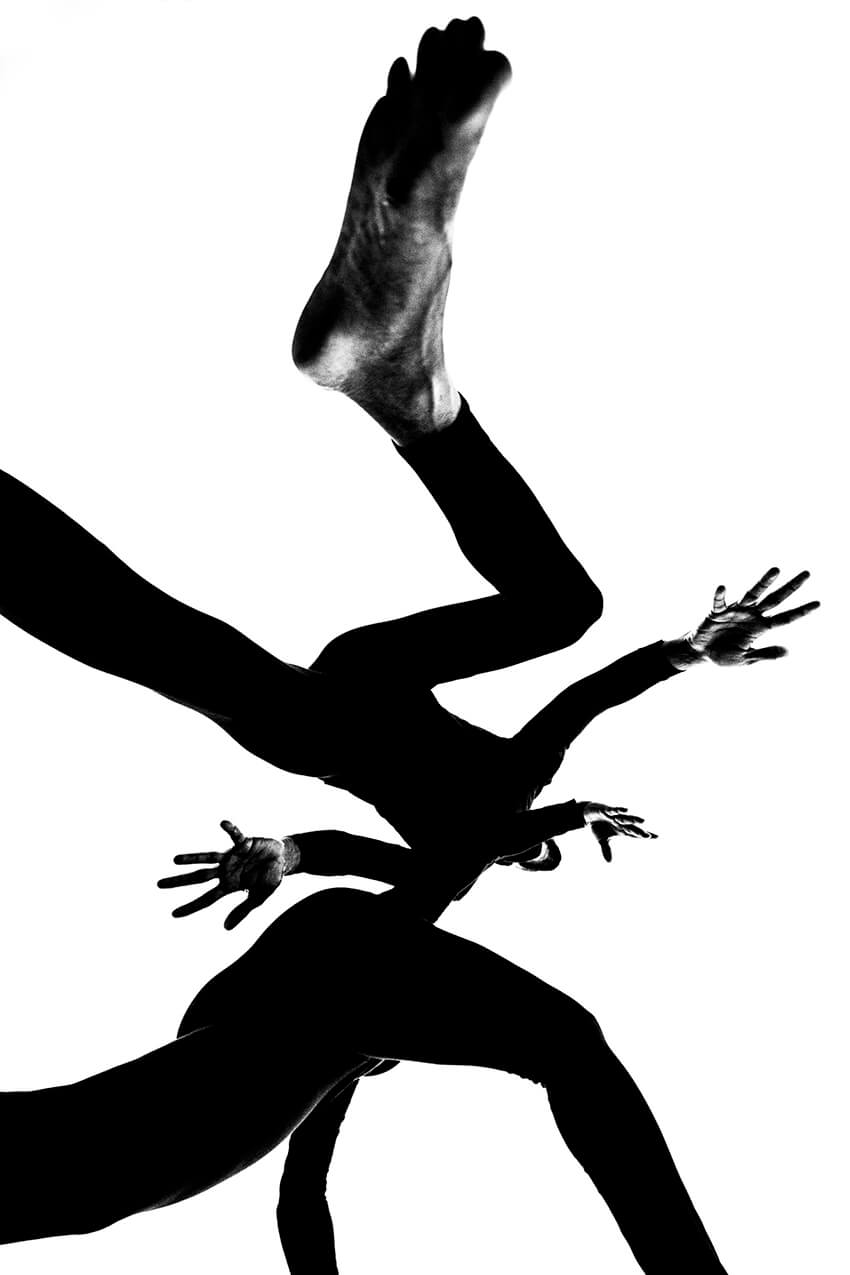 You describe your work as "balanced organic chaos". Can you expand on that?
Balanced organic chaos is the feeling I want when looking at my more complex human body images. I love balance, visual balance and the feeling of balance, that gut feeling. The organic bit is a "non contrived" look, I don't like symmetry or anything that looks too controlled, It's got to look like a moment even if I've totally choreographed the 6 people in the air. I love chaos, lots of stimulation and confusion, something to catch the eye everywhere.
And you also bring experimental techniques to your work – body paint, heavy shutter blur, gels and filters… What are you experimenting with right now?
Yes I'm kinda not really interested in reality, or our normal perceptions of reality, I want to explore, to see the effect of slowing down time or seeing through an eye that is wider or different to the human eye. To answer your question, recently I've been playing with printed lycra.
Do you have a dream project you'd like to pursue one day?
My dream project would be working with elite gymnasts and martial arts trickers in slow motion video – it would be an homage to beauty, athleticism, the human form and imperfect perfection. It's on the way.
And finally, is there a single piece of advice you'd pass on to other photographers starting out, or that you wish you could share with your younger self?
Play, explore, go with your gut feeling, create, create, create and quieten the perfectionist in you.