INSPIRATION
The Freshness of the Deep Springs of Life
INSPIRATIONAL YOUTHHOOD PHOTOGRAPHY
Capturing youth and youthhood
Photography of children often gets a bad rap in the art world. Most tend to think of the staged, studio images of smiling siblings hung in family living rooms that have little artistic merit beyond the familial connection they fosters. A lovely document for the parents, but little more. This type of photography is of course entirely valid, but completely different to the work that is supposed to connect on a wider emotional level, and with a broader audience. Children, with their innocence and lack of self-consciousness, and adolescents in a state of transition between childhood and adulthood, can make for remarkable subjects.
This list explores a few of my favourite photographers who work with children. It spans fine art to reportage – elaborately staged to free and impulsive. Most are women (I could've added Amy Stein, Jill Greenberg, Lauren Greenfield and many others too) and I wander what that says about the maternal connection between woman and child.
I hope you find a wealth of inspiration, and a few surprises among these names.
(Banner image © Linelle Deunk)
Mary Ellen Mark (United States)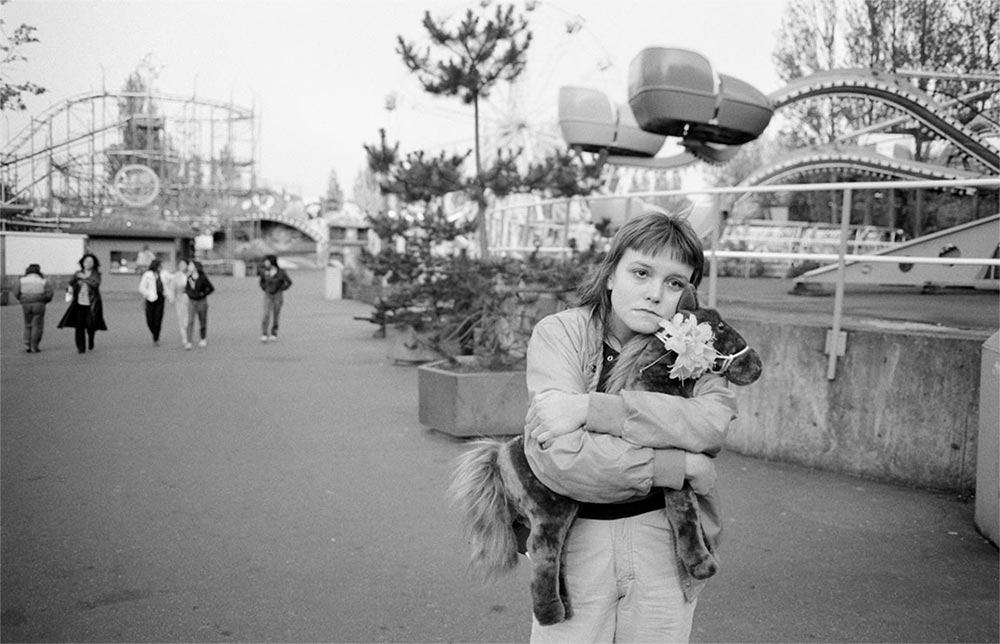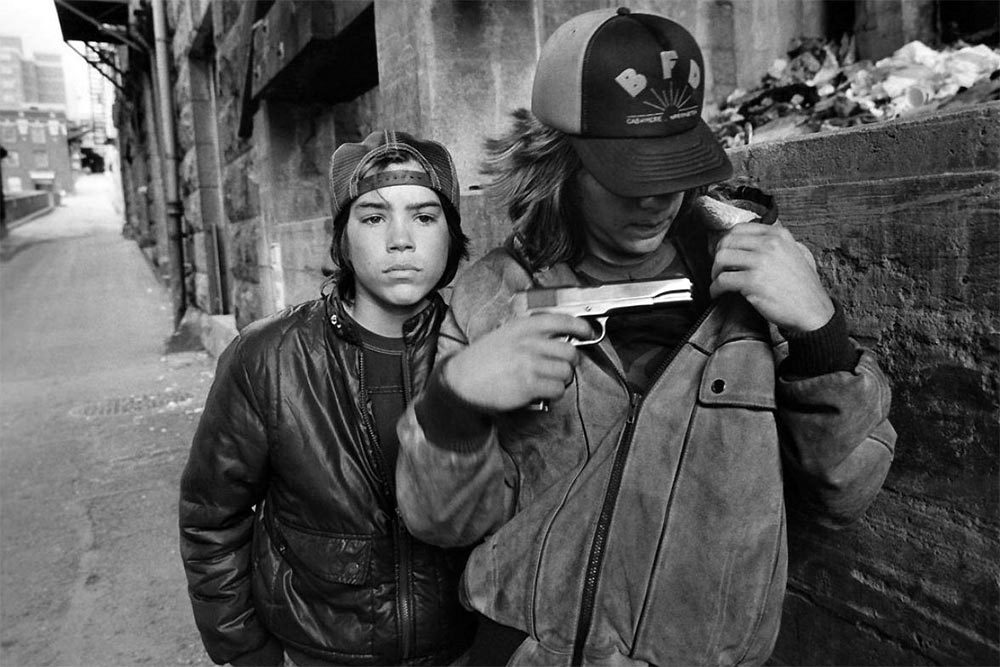 Images © Mary Ellen Mark
"I've always felt that children and teenagers are not 'children', they're small people. I look at them as little people and I either like them or I don't like them".
Ellen Mark spent a career photographing people on the fringes of society, in her unique and unflinching style. Transvestites, the women's liberation movement, prostitutes, mental hospital patients and circus workers all offered subjects for her lens, across a varied career that also included advertising, editorial and studio portrait photography, but she regularly returned to photographing children.
Her 1983 photo essay 'Streets of the Lost' for LIFE Magazine and the book and film 'Streetwise' that followed, is perhaps her most seminal piece of work, and the one through which I fell in love with her singular style, her passion for shining a light on the ignored, and her incredible way of capturing a crushing, emotive narrative in an arresting, but not purely sensational way.
In it, she docuents the difficult life of the homeless youth of Seattle, struggling to carve out an existence in what was supposed to be the most 'liveable city' in America. Through developing intimate relationships, she teases out their struggles. She captures the stories of children eating out of dumpsters, brandishing weapons, injecting themselves with drugs and resorting to theft and prostitution – their childhood innocence looking horns with a need to survive.
Ryan McGinley (United States)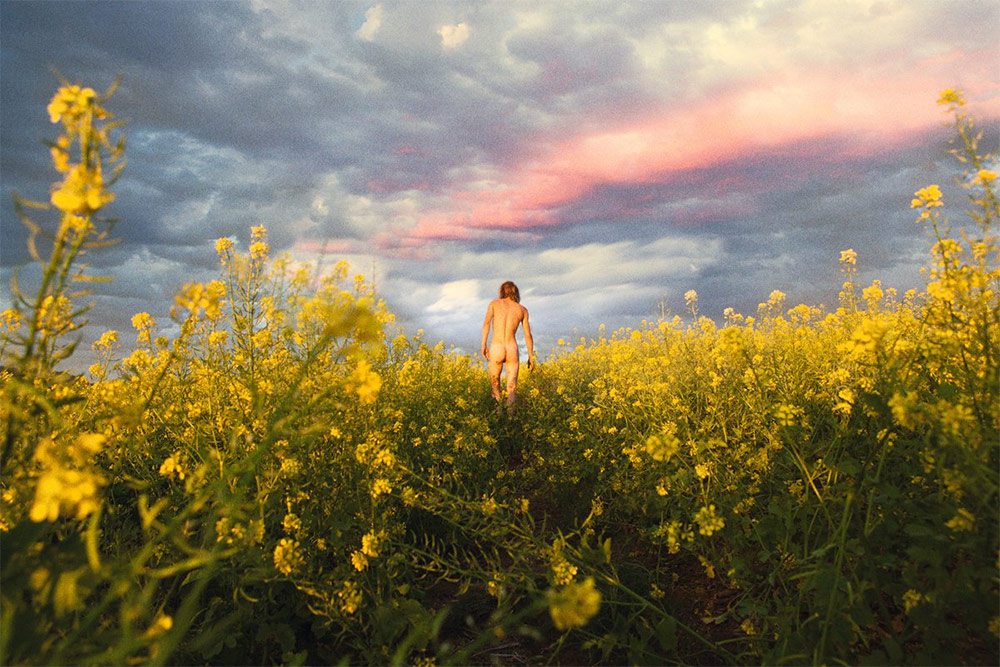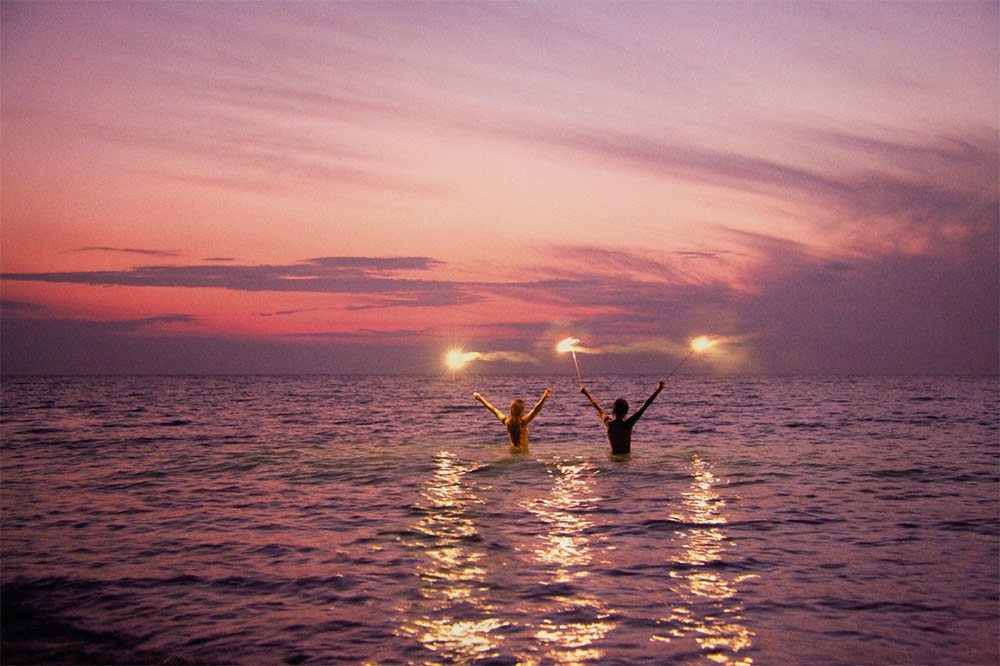 Images © Ryan McGinley
Few photographers have captured the zeitgeist like McGinley. Now regarded as one of the most important chroniclers of his generation, it was his work 'Way Far' that put him on the map – a breath-taking, heart pounding collection of vibrant images capturing the freedom and abandon of youth.
For several summers, McGinley would gather a group of college-age kids, rent a bus, and set out on a cross-America road trip, capturing their exploits through a vast and picturesque wilderness, and the dreamlike state that only that type of freedom could bring.
He wasn't the first photographer to place the nude figure within the American landscape, and some of his visual tropes – sparklers, cartwheels, sunsets, beaches – have since become easy clichés for hedonism and liberation, but that's testament to the wide and lasting influence of his work. McGinley did it first, and I can't help but get wrapped up in the unfettered energy and beauty of his images every time I view them. He does something magical – capturing our contemporary moment, in a timeless, effortless way.
Linelle Deunk (The Netherlands)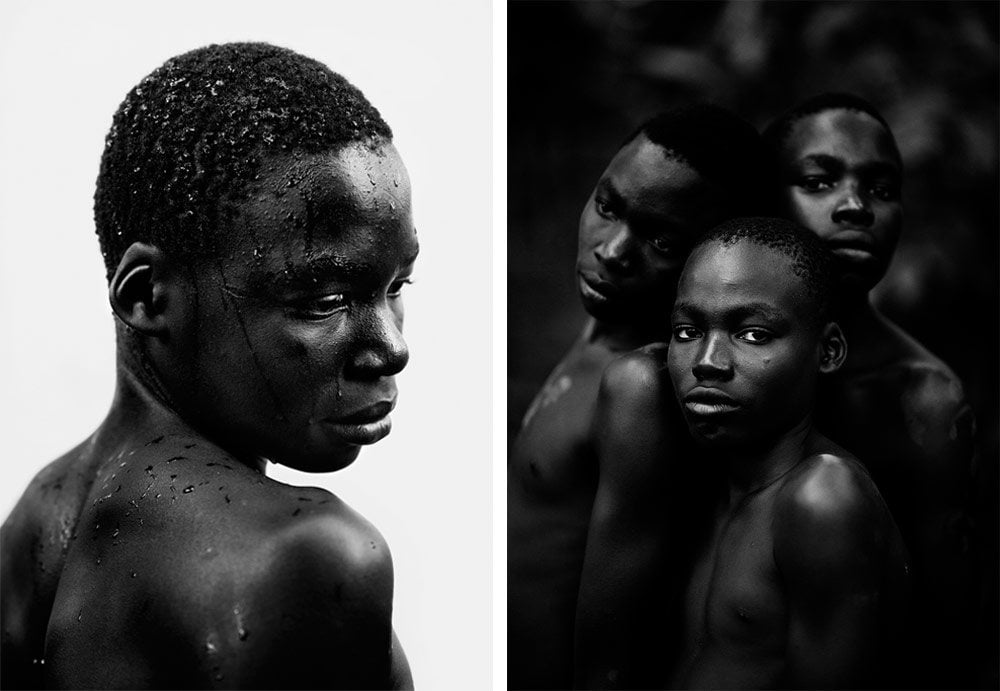 Image © Linelle Deunk
Fine art photographer Deunk has spent a career working with children as subjects for her portraiture. Her monochrome, intimate portraits are spellbinding, but her series that absolutely blew me away is "The World is (not) Mine".
While covering a clean drinking project for a NGO in Uganda in 2014, Deunk came across a striking young boy, and got to know his story. Following a horrendous childhood having lost his parents at the age of 12, he had since been taken in by a mother of seven, and was in the process of replacing bad memories for good ones, living a tough but happy life with his new siblings.
She stayed with the family and started to photograph the children, fascinated by the way that young people share similarities across the world in spite of their economic, geographical and political realities. She puts it this way: "There is such a thin line between life and death, the place where one is born and the question whether this world is yours or not".
What is so remarkable about Deunk's work, is how she applies her fine art lens onto an 'NGO-type' project. She explores the impact of cleaning drinking water on prosperity, but through elegant, intimate and deeply atmospheric compositions. She captures the boys bare-chested and in embrace, and the intensity of their gazes creates something powerful and emotive. They're lifted from their surroundings and we connect with them on a universal, human level. There's a pure beauty that transcends circumstance.
Dario Mitidieri (Italy)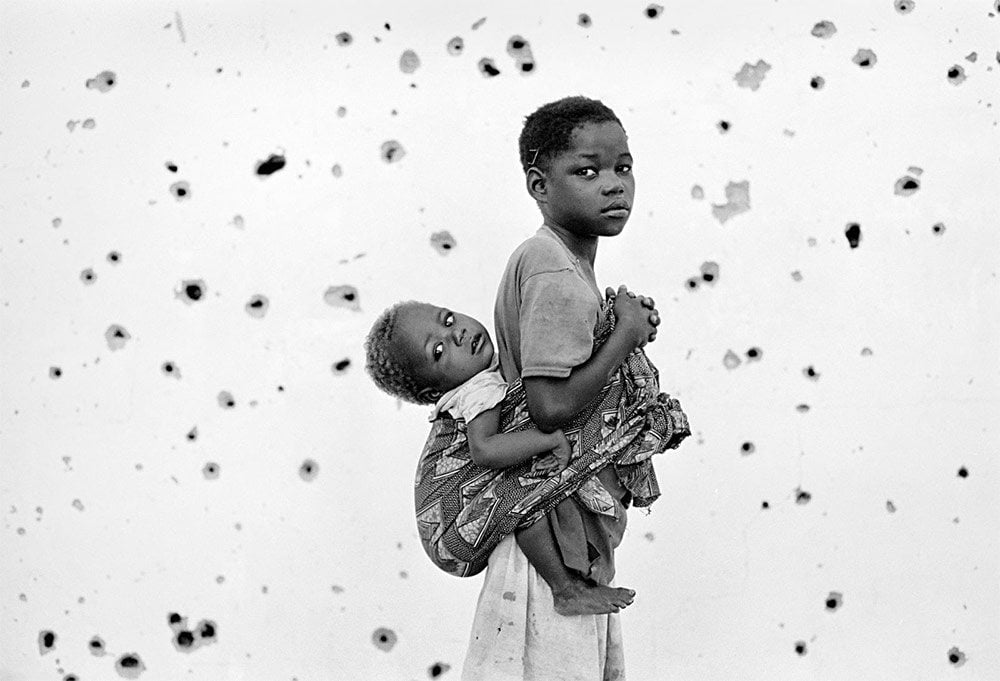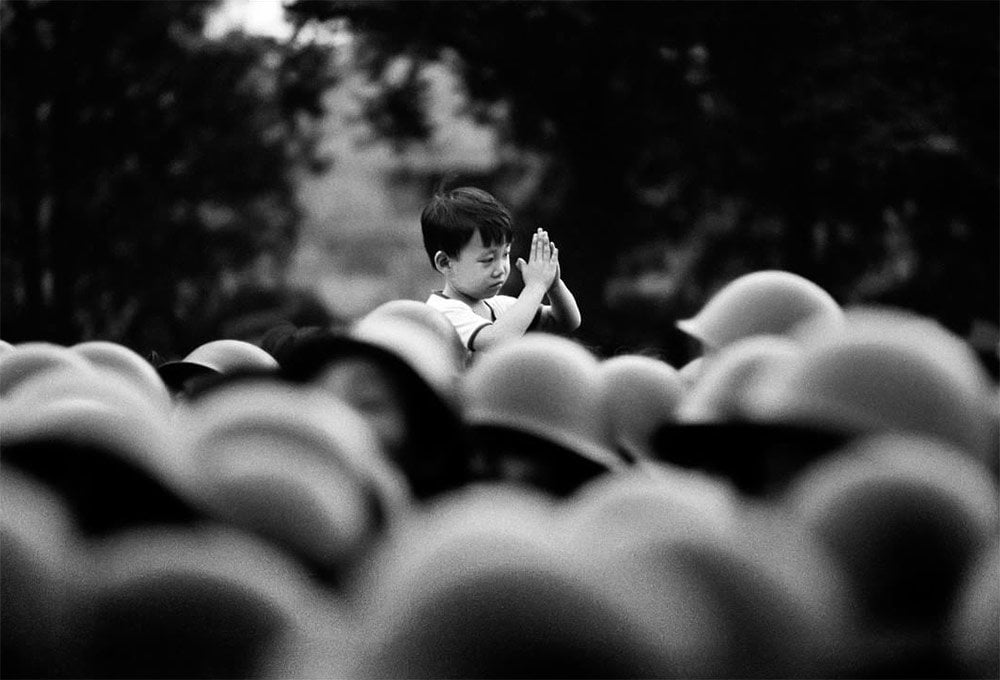 Images © Dario Mitidieri
Mitidieri is a highly accomplished and revered photojournalist, having documented some of the most important events in modern history, including the 1989 student demonstrations in Tiananmen Square, the uncovering of Iraqi mass graves after the toppling of Saddam Hussein's brutal regime, and Formula One driver Ayrton Senna's last race before his tragic death.
His skill and gift, in my mind, is his ability to find the moments of simple humanity among the momentous events he covers. He captures not just the events, but the ways in which they impact us as individuals, and this is no more apparent than in his work with children.
Through assignments undertaken with organisations such as Caritas, Save the Children and Unicef, he has dedicated a large portion of his work to documenting the effects of war on the young. His stunning images from far-flung locations such as Cambodia, Rwanda, Iraq and Somalia, show fear, innocence, confusion, and unyielding ability of children to find moments of happiness among the horrors of war. They capture emotions that unite these children across their geographical and cultural boundaries, innocent and uncorrupted by the battles of their elders, and in doing so highlight the futility and tragedy of conflict.
Hellen van Meene (The Netherlands)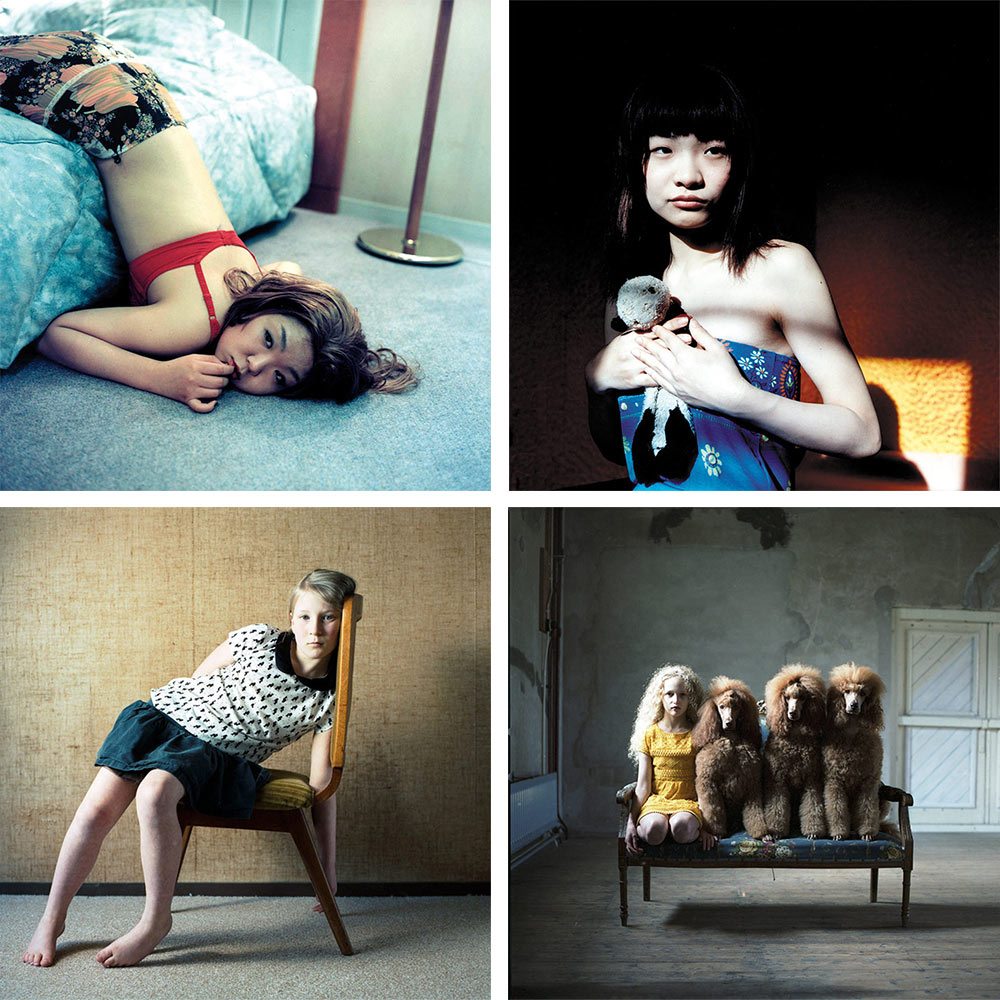 Images © Hellen van Meene
van Meene is one of those rare photographers that seemed to arrive fully formed. There's a timelessness to her images, in part due to a meticulous use of natural lighting and subtle staging that can make it difficult to decipher whether a particular image is from the start of her career or much more recent.
Adolescent girls have been her subject matter of choice since she was barely out of girlhood herself. She started photographing young girls in her hometown as a way of retaining a bond with childhood – a trait that she thinks makes for "the 'best' kind of adult". Her carefully directed images capture an unspoken dialogue between her subjects' grace and gawkiness – both hallmarks of their transition from girlhood to womanhood.
Her images are wonderful for their quiet vulnerability. Through natural lighting and careful posing and dressing, her subjects are at once elegant and awkward. There's an intimacy that she cleverly extends to her presentation of work. By only exhibiting them as small-format prints, she forces the viewer to come close to see them, and thereby heightening that closeness.
The tenderness of the girls is revealed by her camera and yet they remain distant and detached from their surroundings. It's this dichotomy I think, that makes her image so special.
Sally Mann (United States)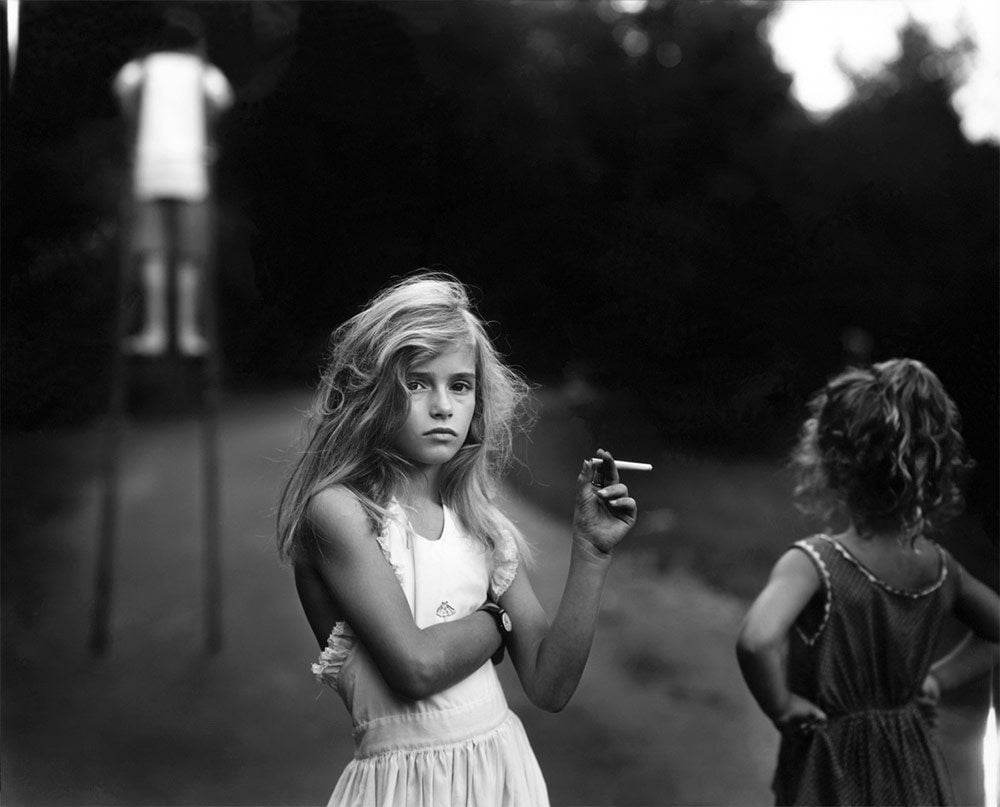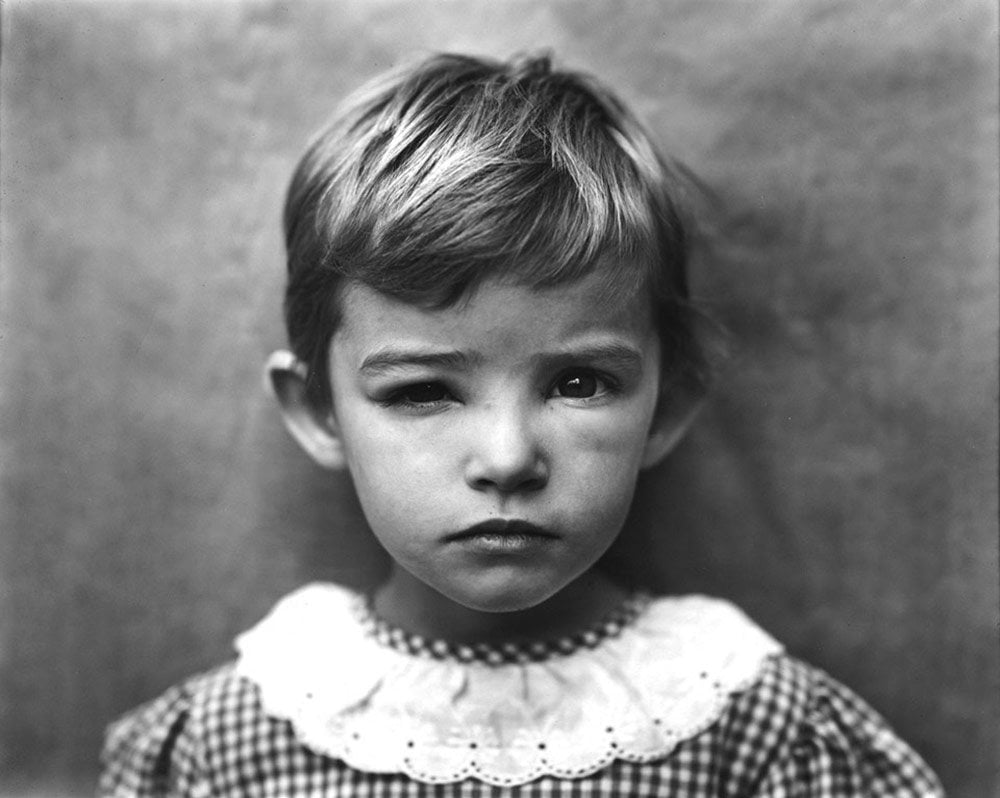 Images © Sally Mann
Mann was already a well-recognised photographer before she created a huge stir with her third collection 'Immediate Family'. She rose to prominence in the art world through the intense controversy that surrounded its release.
The collection consists of 65 black-and-white photographs of her three children, all under the age of ten, playing and swimming at the family's remote summer cabin. They explore childhood themes of skinny dipping, board games, den-building and napping, through scenes that sit somewhere between the real and the fantastical – spontaneous and staged.
Images that to her seemed like tender, intimate and maternal photographs of her children – who spent much of the time playing nude as she had done – were received by others as indecent, dark, and overly sexualised. Her work was met with intense criticism, of both her ideas and her parenting.
What can't be denied is the sensuality of the images, but the controversy perhaps says more about the adult viewer than the child subjects; childhood purity, distorted by the cultural and social climate within which is was captured. A lament for lost innocence.
Some of the images are beautiful, others disturbing. While the controversy continues to this day, it can't be denied that they confront the viewer's emotions on a whole range of levels. And for me, that's powerful art.