INSPIRATION
A Splash of Colour in an Increasingly Grey World
INSPIRATIONAL COLOUR PHOTOGRAPHY
Pushing the boundaries of colour photography
The story of colour in photography is a fascinating one. Originally seen as crass and unsophisticated by the black-and-white-shooting elite, perceptions slowly changed thanks to the work of a few brave and hardy pioneers, pushing against the trend of the time. Nowadays, many photographers work in colour by default rather than design – the decision to shoot in black and white is a conscious one, and if it hasn't been made then colour is the knock-on result. It's therefore striking when a contemporary photographer puts colour at the heart of their work – using it in creative ways, or as an central part of the messages they're trying to put across.
This list explores a few of our favourite photographers who pushed or are pushing colour photography in interesting, unprecedented directions. Of course some likely candidates are missing – Alex Webb, Saul Leiter, Helen Levitt, Constantine Manos, Joel Meyerowitz, Ernst Haas and Stephen Shore to name a few – but the list isn't meant to be exhaustive and I've aimed to choose a few lesser cited photographers as well as those most commonly mentioned. We hope you find a wealth of inspiration among these names.
Fan Ho (1931, China)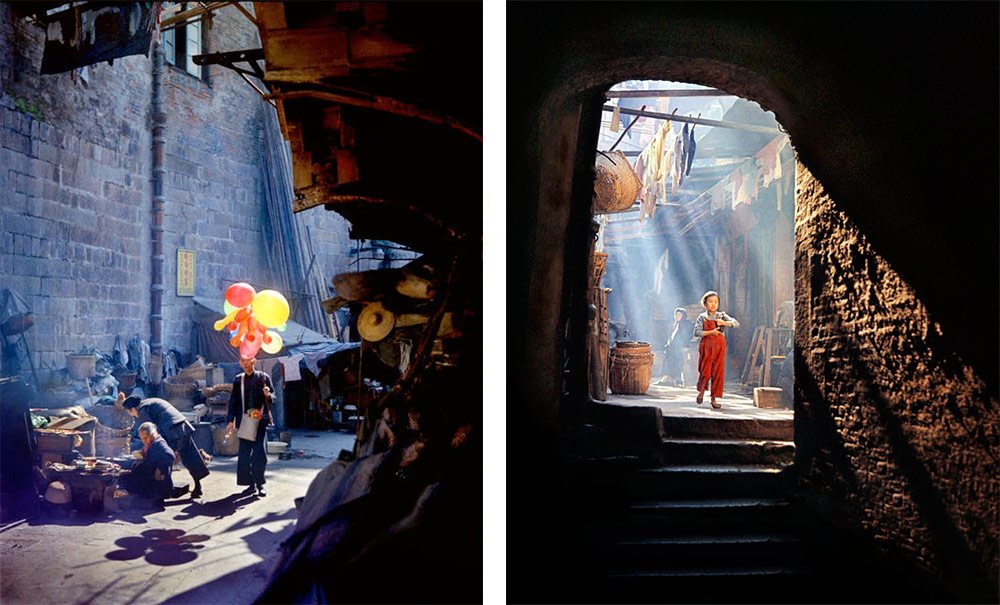 Images © Fan Ho
My first choice is the celebrated Chinese photographer Fan Ho (or Ho Fan, depending on where you're from), who sadly died earlier this year. Even if unfamiliar with his name, you'll probably recognise his work – his black and white images of Hong Kong, documenting the rapid modernisation in the 1950s and 60s, have become somewhat iconic.
He described the streets as the 'living theatre' but his talent was in distilling down the hustle and bustle into simple, elegant compositions. Working as a film director and actor alongside his photography, he had a keen eye for the cinematic, and his sophisticated use of light, shadow, depth and perspective combined to create some magical images that feel fresh and modern even now. 'Approaching Shadow' is perhaps the most feted and emblematic image of his unique style – it's a wonderful shot.
It was only recently that I stumbled upon his rarer colour images, and they left a powerful mark on me. Exhibiting his same masterful style, the addition of colour brings out something new in those Hong Kong streets, filling them with energy and life. He picks out bright patchwork of colours in shadowed alleyways, lit by the warming glow of morning light. They're so vivid and vibrant you can almost hear the chatter and taste the dust.
William Eggleston (1939, United States)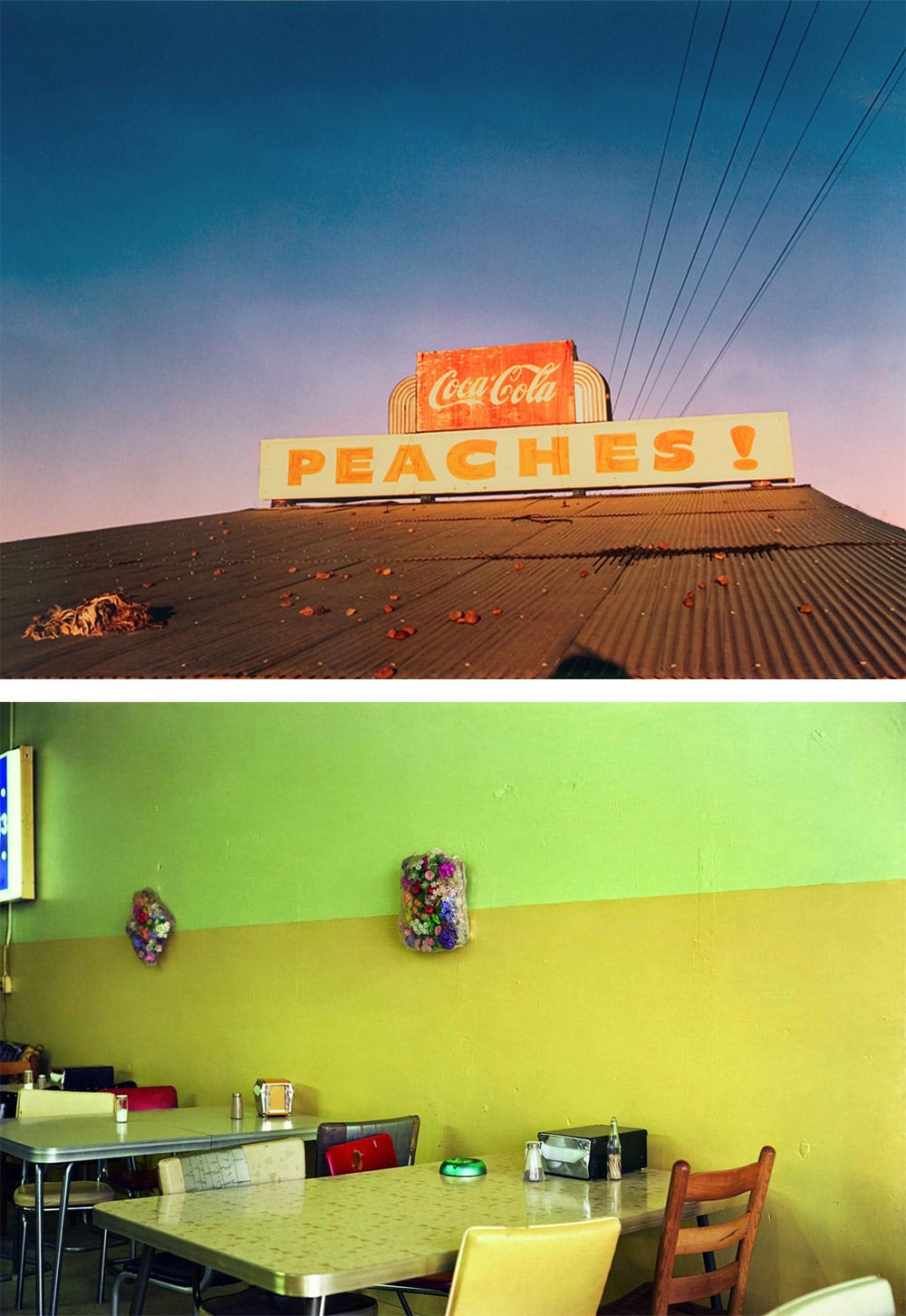 Images © William Eggleston
No list would be complete without William Eggleston, referred to by some as the 'Godfather of Colour' and a pivotal figure in helping turn colour photography into a legitimate artistic medium. He first started experimenting with colour negative film in the mid-1960s – something that until then had been seen as crass and clichéd, more the medium of the advertising world than a serious artist. He slowly changed that perception, and yet like all pioneers had his fair share of detractors – one critic scathingly described his 1976 MoMA retrospective as "perfectly bad, perhaps… perfectly boring, certainly".
For me, to fully appreciate Eggleston's photographs, you have to understand the world in which he created them. Photography at the time was seen as an art form that needed a subject matter, a message, a story – neatly framed for the viewer to digest. His work turned that notion on its head – his subjects were mundane and barely subjects at all, often set at uncustomary angles, with no hint of an idiosyncratic character, or a 'decisive moment' for which Cartier-Bresson was busy making his name. He framed the banal, and found beauty in it, celebrating the ordinary through his fascinating colour combinations and 'magic hour lighting'. You need to slow yourself down when you look at his work – taking notice of the form and tight framing, the colour combinations and how they play against the shadows. His talent slowly reveals itself in each of his images.
Eggleston was a 'democratic photographer' paving the way for eccentrics like Martin Parr and Nan Goldin. While most photographers were busy with the rigour of black and white photography, Eggleston truly saw in colour.
See also: Stephen Shore, Joel Meyerowitz
Mona Kuhn (1941, Germany)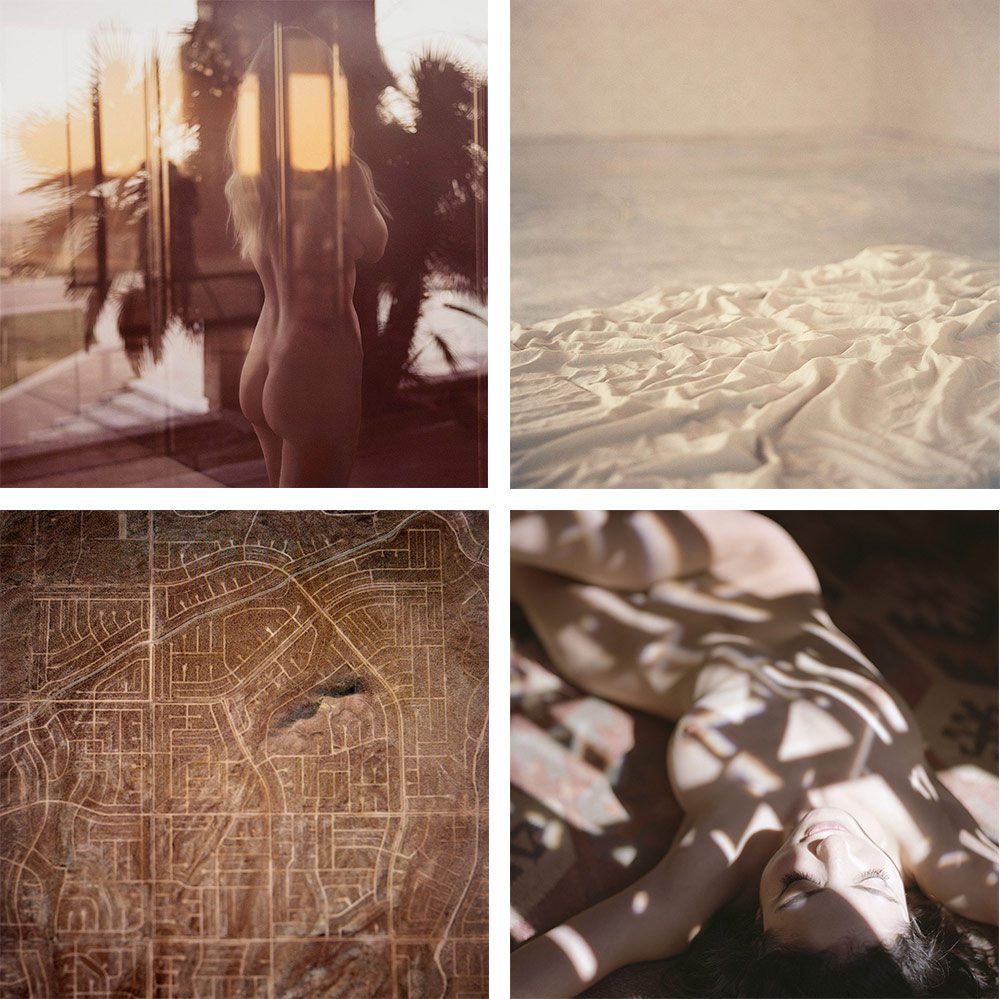 Images © Mona Kuhn
We were lucky enough to have Mona as our first judge for this edition of Life Framer. We interviewed her at the time, and her response when questioned on her creative process has stuck with me:
"I always start a new series quite simply by imaging colors first. Once I have a palette in mind, I then start creating a vocabulary around it.  My creative process is mostly intuitive. I am quite comfortable in letting my curiosity guide me.  I prefer to tap into what I don't know, and go from there. Photography has always worked for me as a form of visual poetry".
It's quite an unusual approach when you think about it. Many photographers work with the colours they have, and others choose colours to match the mood or message they're trying to convey, but few actually start with the colours.
It's an approach that works beautifully. As a viewer I'm always struck by the gorgeous, soft tones of her images, before absorbing the models and their surroundings. Her gift, in my view, is the way in which she can elegantly balance colour, composition, object and texture, resulting in images you feel as much as you view.