INSIGHT
Running a Private Gallery
BY BRIAN PAUL CLAMP
Installation of "Lori Nix: The City" at Nerman Museum of Contemporary Art, Overland Park, Kansas
Gallerist Brian Paul Clamp on running a successful private gallery
Established in 2000, ClampArt is a successful Manhattan-based gallery specialising in contemporary photography. Owner Brian Paul Clamp talks to us about starting his own art space, how he discovers new talent to work with and what he considers when putting together a show…
My art career started when I moved to New York City in 1993. I was working at a gallery on the Upper East Side dealing with late 19th- and early 20th-century American paintings but I was also very interested in photography. In addition to shooting my own work, I began to modestly collect contemporary photography. Twenty-five years ago you could find pieces for very reasonable prices. I went to graduate school at Columbia University and continued to build this collection. By the time I left and was ready to start my own business I had a nice little inventory.
Graduate school gave me confidence that I really knew what I was talking about but the networking side was also extremely important. The people I met in my small programme, many of whom I'm still in touch with, are now are curators at MoMA, magazine editors and art consultants. Studying under Rosalind Krauss, who is one of the foremost scholars of photography, was an amazing experience.
I was naive when I first started my gallery. I didn't quite understand the enormity of my undertaking — but maybe that's a good thing. It started in 2000 as a very small gallery — I was the only employee. Shortly thereafter, in 2001, came September 11th. That completely turned New York upside down and I didn't sell a single thing for an entire year, which was pretty scary.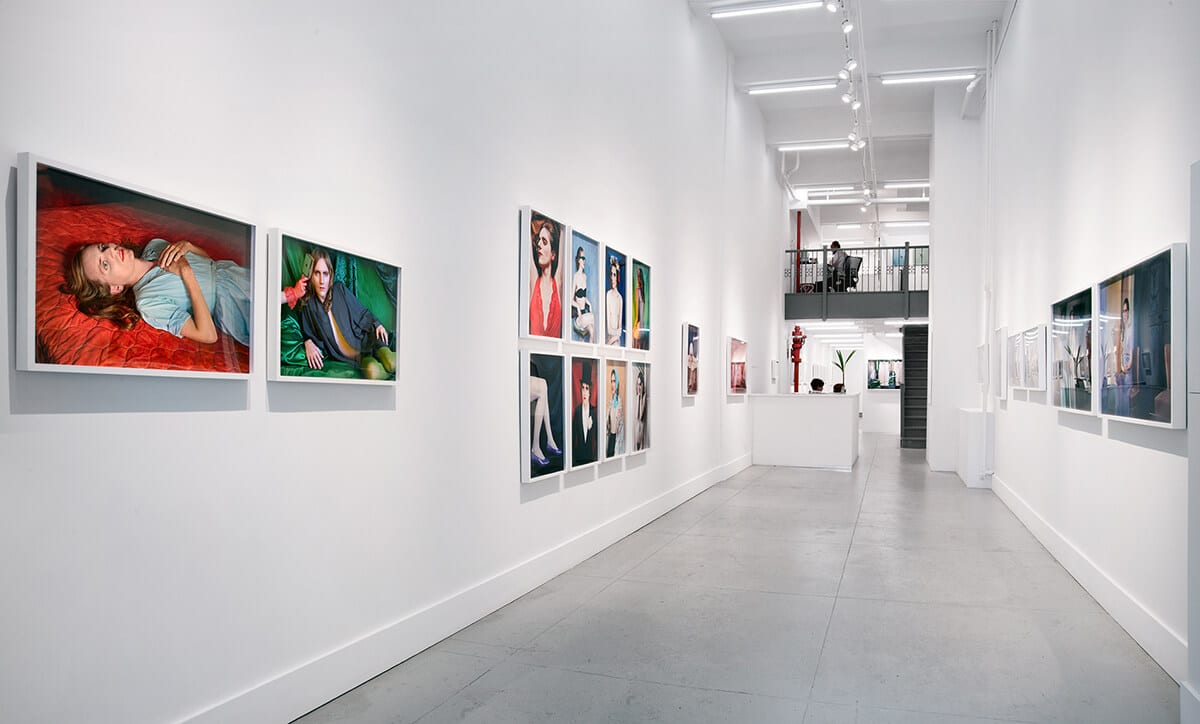 Installation of "Lissa Rivera: Beautiful Boy" at ClampArt, New York City
I would work at the gallery all day, close at 6pm and then bartend in the evenings. I did that for at least a year, which was exhausting but also kind of fun. A lot of the people met on this bartending job were artists and musicians, people that I'm still good friends with today. And it paid well. When the economy started picking up by 2003, I was confident enough that I didn't need to do that anymore and was able to throw myself into the gallery even more. After that things got a little easier.
You would expect that being the owner of a gallery New York has to do with art and curating. But the reality is much of it is about real estate and other business concerns. Luckily I have a good business head but I didn't realise before how much the job would be concentrated on that.
The main challenge is the number of artists out there. There are so many amazing photographers and unfortunately there aren't nearly enough buyers to support all those artists. I discover new artists at portfolio events, by reading magazines, looking at websites, keeping up with press and through word of mouth. The artists I already represent often bring really good suggestions.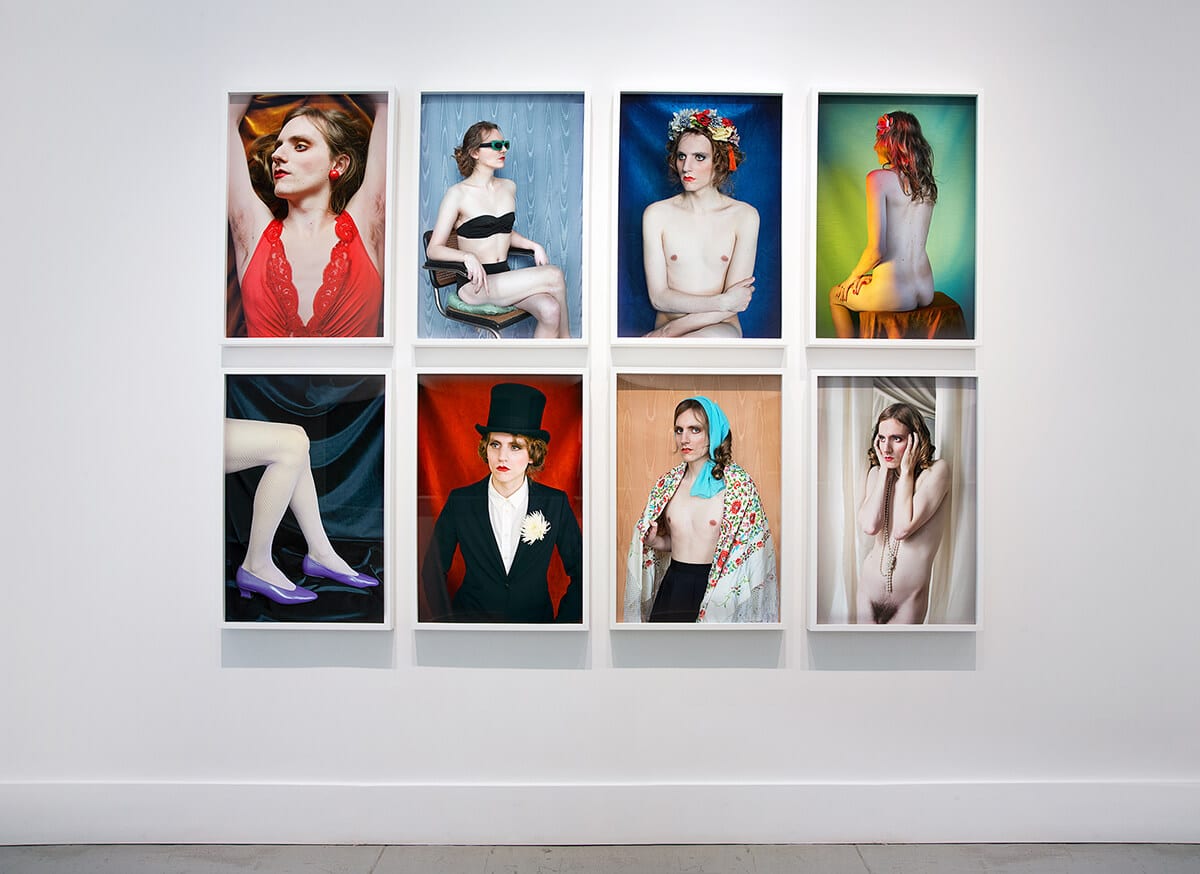 Installation of "Lissa Rivera: Beautiful Boy" at ClampArt, New York City
In a portfolio review, the first thing I consider is whether I respond to the work personally, then it's whether I have a clientele to whom I can sell that work. But it's also how the artist presents themself and how they talk about their work in relation not only to other contemporary artists but other artists in the history of photography, or the history of art in general. You want to make sure it's someone professional, someone you would be confident could speak to your clients but it also has to do with their personality — whether they seem like someone you'd want to work with day-to-day.
Young artists often think that if a gallery's interested in showing their work and representing them, it represents a winning lottery ticket. That's a misconception. Really what it means is the beginning of a lot of work over a long period of time, collaborating with the gallerist in order to build a career for them in the fine art market.
For me, a solo show with an artist is a collaboration. They come to me with their proposed edit for the exhibition and I'll make recommendations, maybe pitch for certain pictures they didn't include that I think are important. We go back and forth until we're both happy. Ninety-five percent of the time the artist will leave installation to me but there are exceptions. Lissa Rivera has strong opinions about how her work should be installed and the relationship between certain images so she was largely responsible for how her recent solo show was laid out.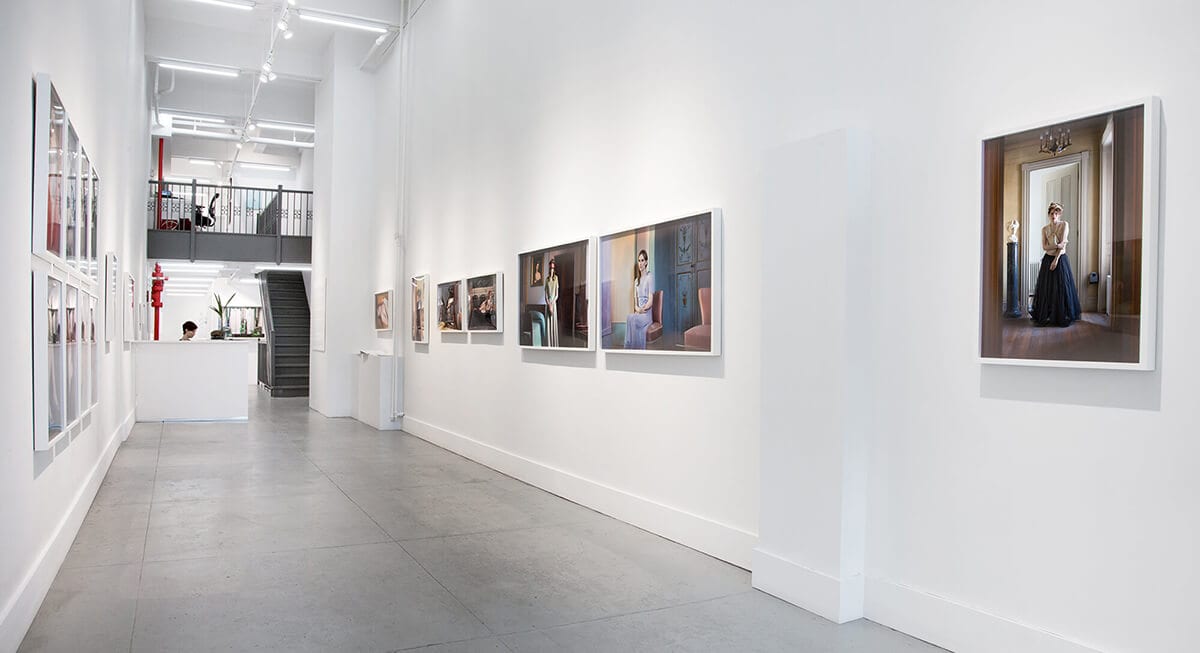 Installation of "Lissa Rivera: Beautiful Boy" at ClampArt, New York City
Don't try to cram too much into an exhibition. Editing is really important. Be really familiar with the nuances and quirks of the space you're working with. With my gallery there are certain things I know work and don't work so if you're collaborating with someone who knows the space well, take their advice. But also experiment — often you'll be surprised what works. Be open and flexible to different possibilities and change.
Try to become part of the community of the gallery you'd like to be represented by. Attend shows, go to openings, get to know artists on the roster. Become a familiar presence. But, first and foremost the work has to be strong and appropriate. The gallerists are going to turn to people they're familiar with and feel they can trust. But it takes time to build those relationships.
At the moment I'm particularly excited about a show we have coming up in November, which is the third show for Lori Nix and her longtime partner, Kathleen Gerber. They build these post-apocalyptic dioramas that they then photograph. Most of the pieces they've done have been interiors but now they've moved onto cityscapes, street scenes and park views — dramatic and spectacular extensive landscapes.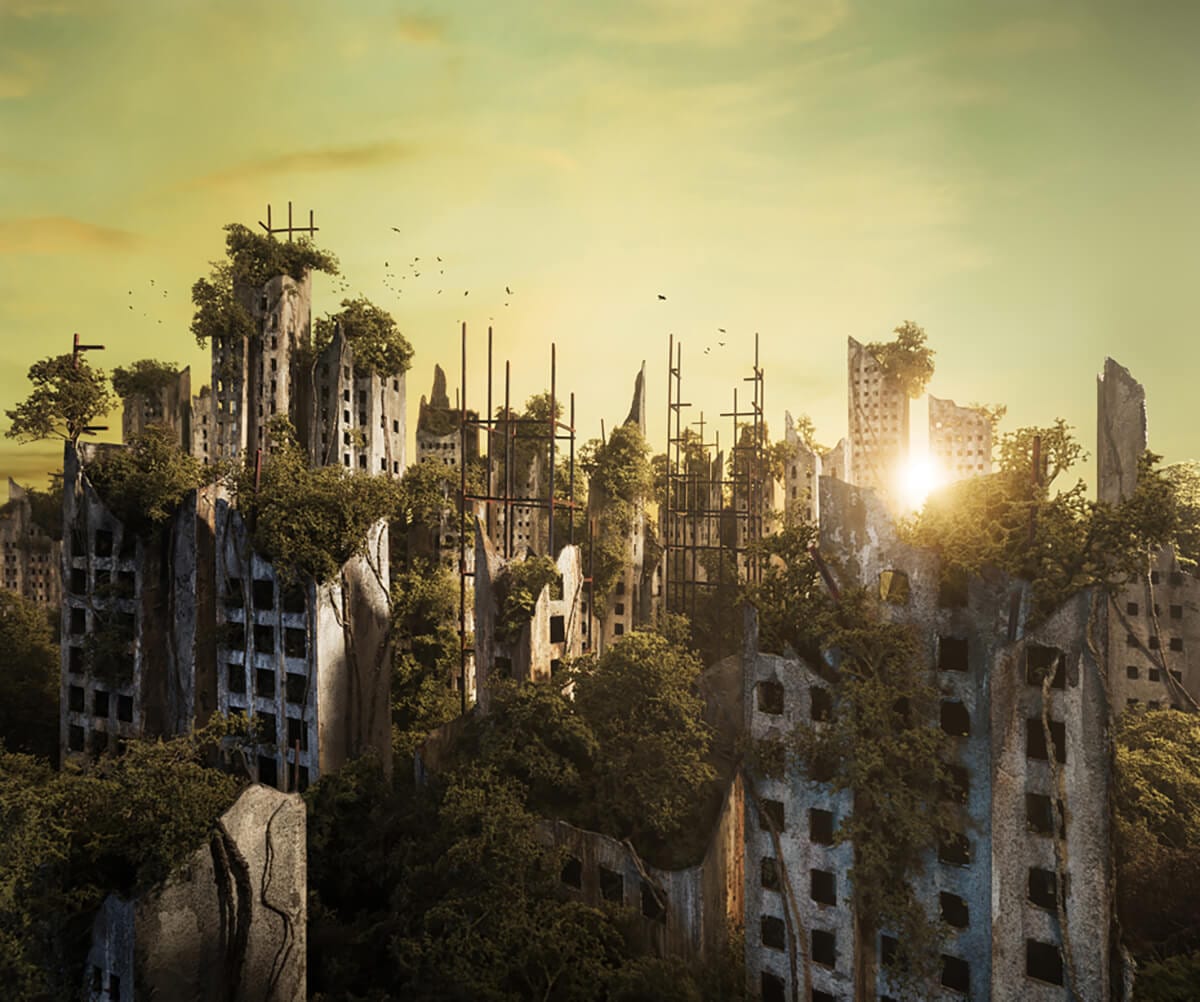 Image © Lori Nix and Kathleen Gerber, "Dawn," 2016, Archival pigment print. Courtesy of the artists and ClampArt, New York City
Brian Paul Clamp was interviewed by Rachel Segal Hamilton – a culture writer specializing in photography, who has written for publications such as VICE, The Telegraph, Time Out, Sotheby's Institute of Art, The Barbican/Guildhall, British Journal of Photography, Hoxton Mini Press, and The Royal Photographic Society Journal. Explore more of her writing at www.rachelsegalhamilton.com