INSPIRATION
My Favorite Shot
HUMANS OF THE WORLD
What's your favorite photo?
Could you pick a favorite image you've taken? Not easy we know, but to coincide with our November 2021 HUMANS OF THE WORLD call for entries, we asked some of the photographers in our community to do just that. Or at least to pick a shot related to the topic that they hold dearly, were happy to have taken recently, or that resonates with them right now. Here they tell us why…
(Banner image: Karoliina Kase)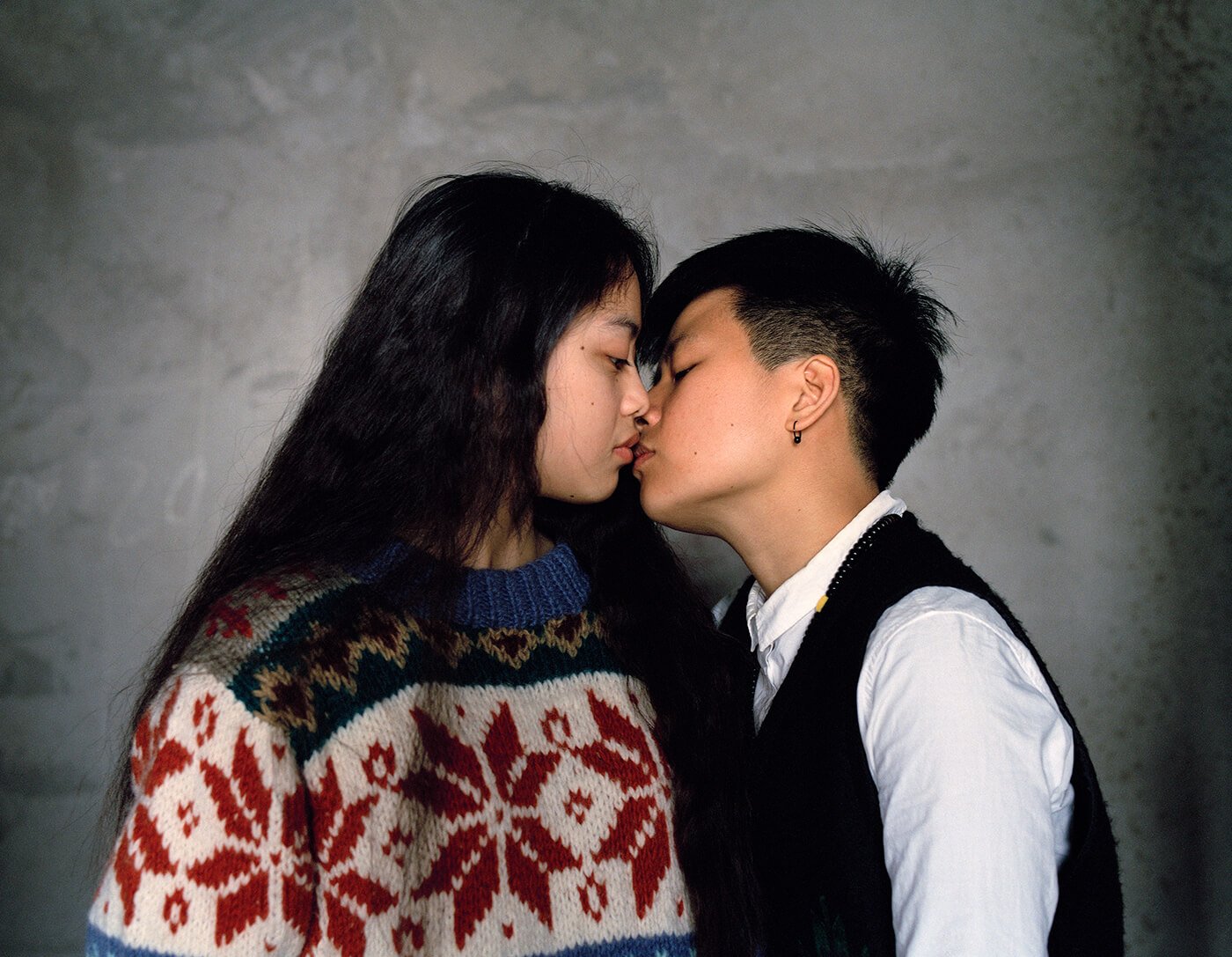 SARAH MEI HERMAN
www.sarahmeiherman.nl / @sarahmeiherman
Linli & Naomi, Xiamen, January 2015, from the series Touch.
"I took this photograph of the young Chinese couple Linli and Naomi, during a four month artist in residence in the Chinese Southeastern coastal city Xiamen. This photograph is one my favorites because for me personally there is so much love and sensuality in it. I had photographed Linli several times before this (she also became an important subject in my ongoing series) and this was taken just after she started dating Naomi. They were very much in love at the time, and although they were quite shy together, it was extremely tangible when photographing them. For the shoot we met at this abandoned house. I love how the colors of Linli's wool jumper work together with the black and white of Naomi's outfit and the gray wall in the background. And how Naomi (right) very subtly stretches out towards Linli, who seems a little bit more hesitant."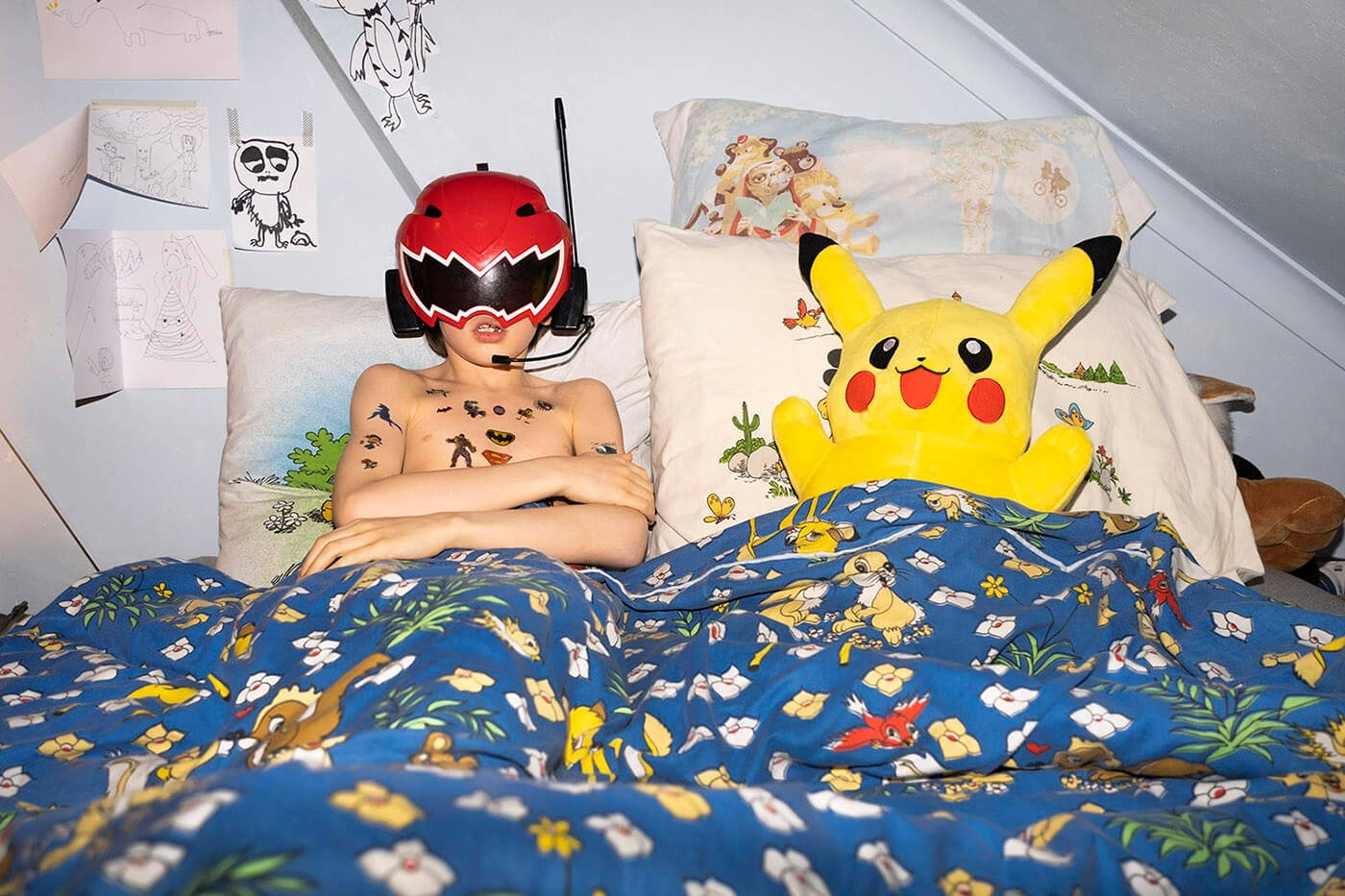 JOËLLE JANSSENS
www.joellejanssens.com / @eentweedriepiano
Wolf & Pikachu from the series *x*, about identity and play.
"This picture was taken during a recent lockdown period. My kid and I were really bored and he asked me to put all of his fake transfer tattoos on his chest and arms. I told him it would make a nice picture which he immediately confirmed and so we started playing: he pulled out a box full of masks and started to mess around with Pikachu on my bed. In that burst of color I took a few shots, with a flash to make the palette even more vivid and surreal.
The most beautiful thing is that, through the years, my kid has taught me to play again and photography for us is a big part of that. It opens up our perception into a world of imagination that feels more comfortable for us than the 'real' world where I often feel that people put too much value on behaving a certain way. I think we have to play more, dream more and be more gentle in our judgement of each other. Playing is a beautiful way of connecting with yourself and the world around you and it certainly opens up a lot of possibilities."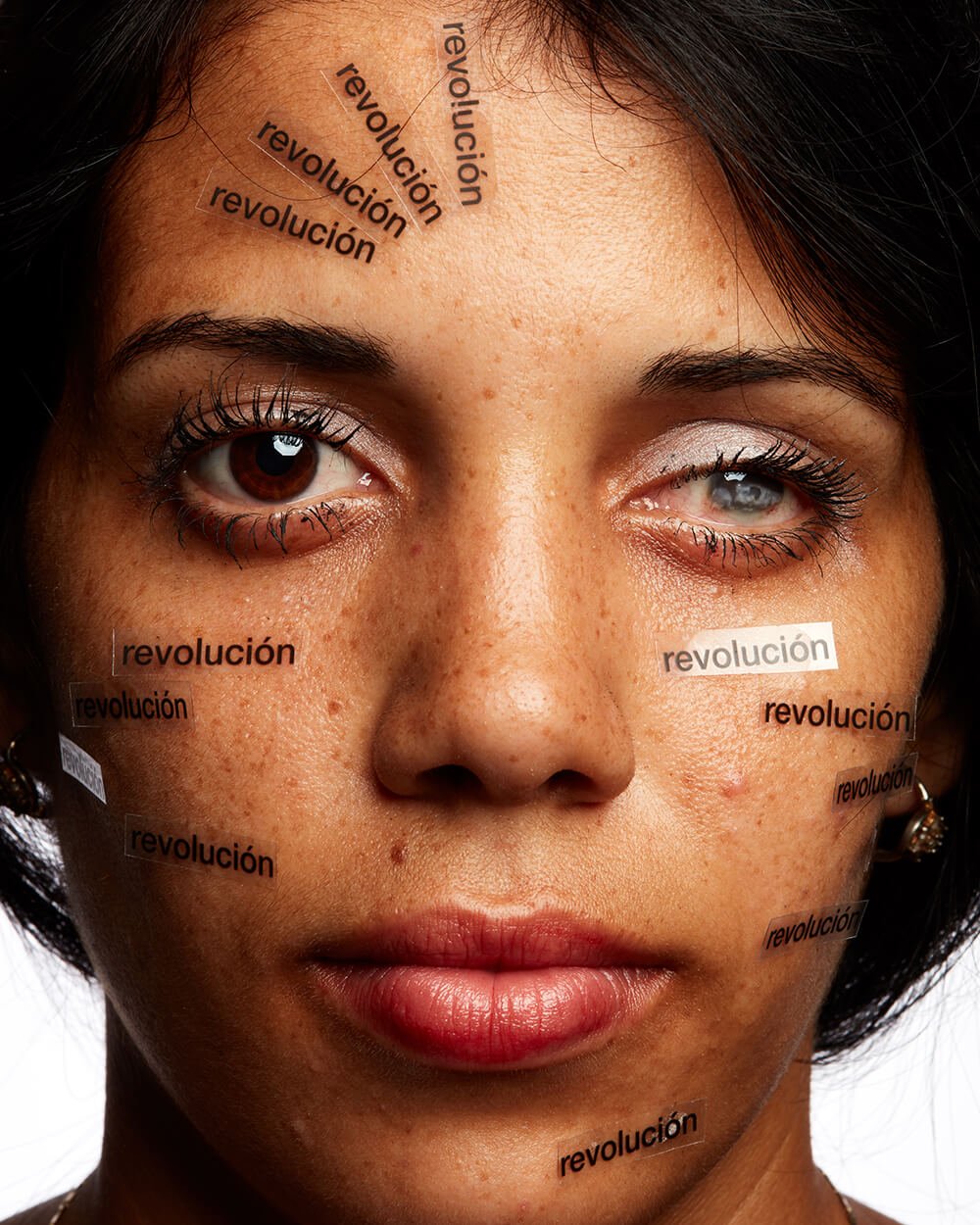 MONÍK MOLINET
www.lapistolademonik.com / @lapistolademonik
"Yanisleidys is 20 years old, lives in the countryside in Pinar del Rio (Cuba), is a college student and works breeding a few pigs with her family. When she was about 3 years old she suffered an accident, her father dropped a knife accidentally while he was cooking and it ended up into her eye. She has evaluated to undergo surgery to replace her eye with a prosthetic that would improve her appearance but the quality of prostheses that the Cuban health system has access to is far from the best due to the economic blockade imposed by the United States on the island.
So she has decided not to undergo surgery due to the discomfort of having a prosthesis of this type. She told me that she doesn't remember what it is to see with both eyes and therefore, she doesn't miss it, is completely adapted to it despite the unpleasant reactions other people may have when they see her.
This portrait is part of the series "Cubans, within the revolution everything" that began in 2019, before the pandemic and is still in progress. It is a series of portraits and video art of dozens of Cubans. The project identifies the Cuban revolutionary process as an unavoidable mark in each of us Cubans, for or against, near or far, its presence is inescapable. I want to amplify on their faces the traces, the consequences of a journey through the complexity of a political and social system like ours. I am trying to define this "everything" to which Fidel Castro referred in 1961."