EDITORS' PICK
Humans United
HUMANS OF THE WORLD
Humans of the World Editors' Pick
Following Amy Kellners' selection of winning images for our HUMANS OF THE WORLD call for entries, this compilation of 20 images, selected by the Life Framer editors represents some of the other talented photographers whose work struck us and left a mark. Each a stunning image worthy of exposure and attention…
These are intended to be a conversation starter… so feel free to join the discussion on our social networks.
BANNER IMAGE COURTESY OF BASTIEN DESCHAMPS
www.bastiendeschamps.com / @ecdemomaniak
From the series Ecdemomania – "Ecdemomania (n): 1) A morbid impulse, or obsession, to travel or wander around. 2) A compulsive wandering away from home. An extended black and white photo-essay started in 2015 which documents years of questioning and travel around the world: from Siberia to India, Iran to the United States, Tibet to Australia. But the places are not especially relevant. This is a mix of reality and daydream. This an attempt to map a part of my own psyche and to create a lexicon of my inside world. Ecdemomania is more the story of an inside journey than an outside one. It's an invitation to wander and get lost. This on-going body of work counts so far 400 pictures (selected from around 80,000 shots). A frantic race against the clock. Hop a train. Fleeting encounter. Next stop. Fugitive friendship. Jump in a bus. One-night stand. Ride. Clog the drain of time. Fail. Try again. Walk. Be the stranger again. Follow a path. Get lost. Often. Don't understand. Don't try to understand. Lose yourself. Let go. Run away. Search. Run after your shadow. Hang on to it anyway. Let it go. Be in motion. Do not stop. Refuse to settle. Do not take root. Only way to fight against the anguish of time passing and its frightening traces. The distance traveled as the only weapon against Chronos. Every kilometer is an illusion of victory."
Editor's comment: Although taken well before the recent Coronavirus pandemic, there is something prescient about this image, evoking the worst aspects of it – the fear, tension and uncertainty. With a well controlled blur that heightens the atmosphere, it captures a motion of moving on public transport, a density of strangers' bodies – things we won't experience in the same light ever again.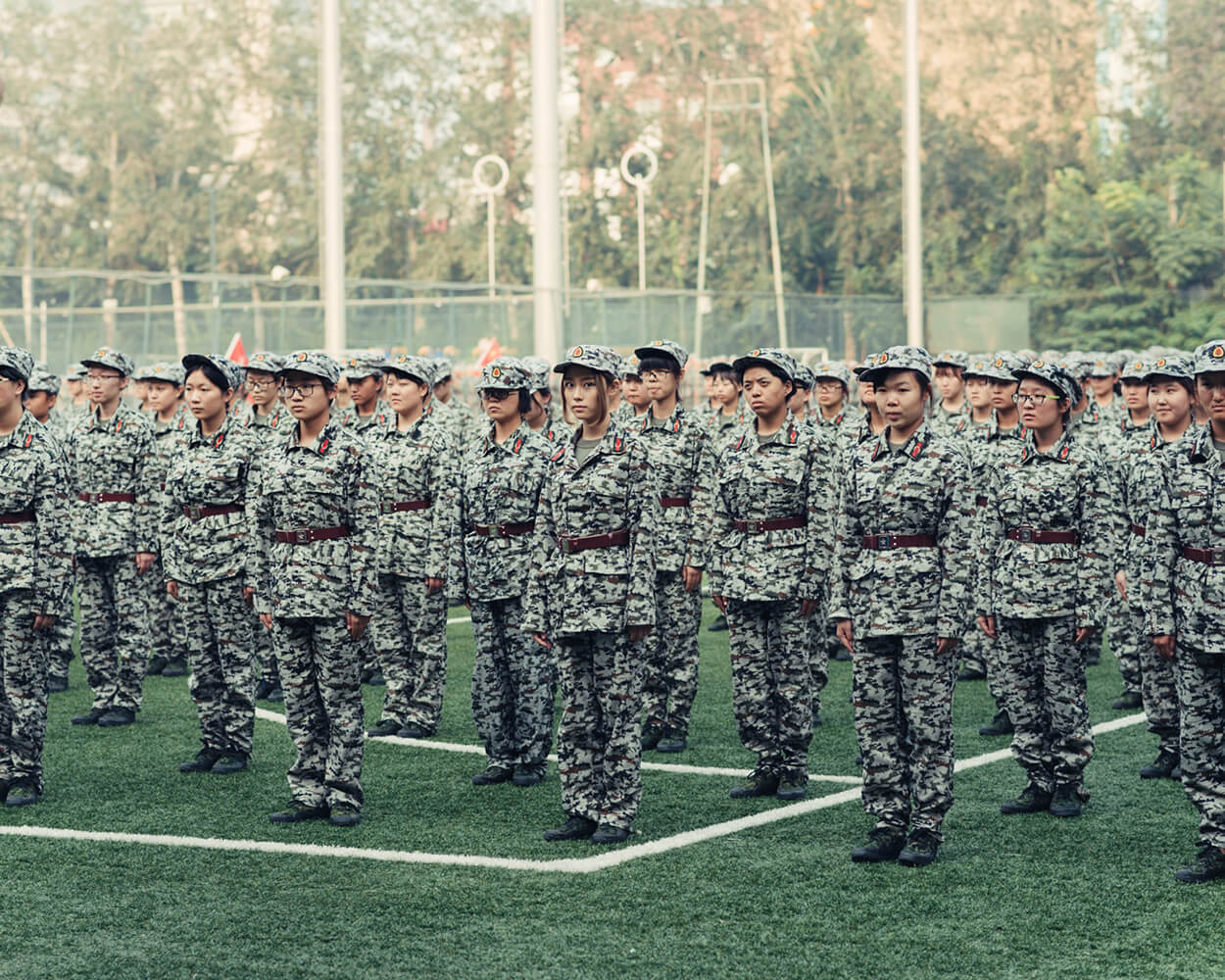 IMAGE COURTESY OF IAN BAGUSKAS
www.ianbaguskasphoto.com / @ianbaguskas
"Freshmen Military Training, Beijing, China. From the series Freshmen which documents how first year university students in China take part in mandatory military training during the beginning weeks of school."
Editor's comment: Documenting mandatory military training for Chinese university students, there's something fantastic about the way this centrally framed woman catches Ian's eye, breaking from the regimented order, even if just for a moment. It's a wonderful insight into life and shared experience for Chinese youth, and a brilliant moment of spontaneity.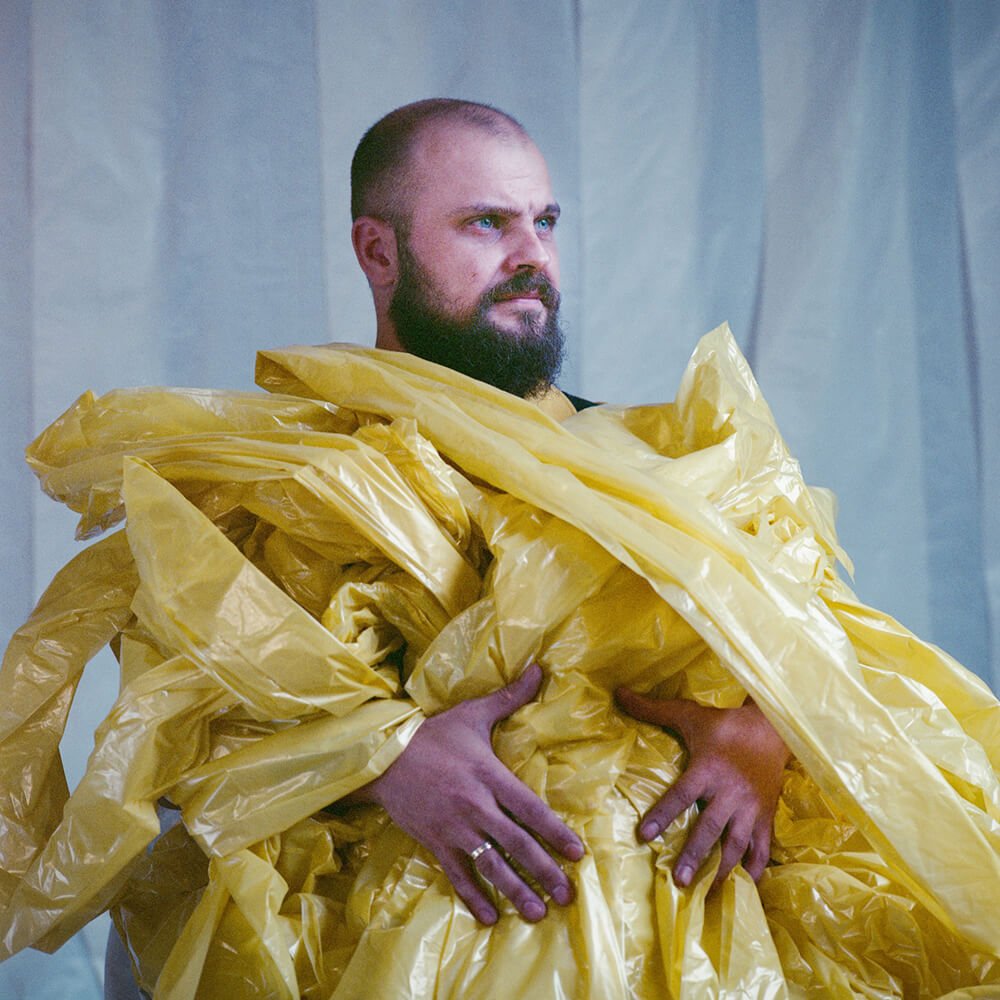 IMAGE COURTESY OF EUGENIJUS BARZDZIUS
www.eugenijusb.com / @eugenijusb
From the series LDPE (Low-density polyethylene) – "People are becoming more and more conscious of plastic waste. Accumulated amounts of it are the source material for new products but in between, there are recycling processes operated by people. One of the biggest plastic recycling factories in the EU is in Vilnius, Lithuania, with a production history of over 50 years. The facility contains in itself the Soviet past with a few remaining workers who are have been there since the very start. With the independence of the country, there came ownership changes in the facility and at the same time optimisation of the production. But noisy, smelly and dusty conditions are tuned up with make-shift imagination for old and even for new machinery. The constant need for a labour force that would take 12-hour shifts in production lines attracts people from very different walks of life: from social margins to top managers who wanted to change their careers. Low salaries and hard conditions in the recycling process lines are also a bridge of opportunities for a cheaper labour force from Ukraine that comes for three month periods with the hope of extending their work permits. High consumption generates high quantities of plastic waste but to run the factory 24×7 it is required to import plastic waste from other countries in the region. And the majority of recycled products are sold back to the EU countries and beyond. The high paced recycling processes were examined with photographic ,,waste" material – a slow speed outdated film in order to recycle it for a new life."
Editor's comment: Taken from a clever project about plastic waste, Eugenijus subverts the traditions of portraiture and high-concept fashion photography to create something a little surreal but with an important underlying message. Here a plastic recycling factory worker is enveloped in waste, almost drowning in it and yet clinging onto it as a means of earning a living. It is both an ode to the hard-working, underpaid people who keep our world of material consumption going, and a reminder of the troubling reality of it. All told in a playful, unexpected way.