EDITORS' PICK
Originality, depth and essence
THE HUMAN BODY
The Life Framer editors make their pick of the images and stories from our 'The Human Body' theme not included in the judge's selection.
Following Mona Kuhn's selection of winning images for our theme 'The Human Body', this compilation of 20 images represents some of the other talented photographers whose work struck us and left a mark. Some are more literal representations of the Human Body, and others are more abstract, but each one is a stunning image that deserves exposure and demands attention.
These are intended to be a conversation starter… so feel free to join the discussion on our social networks.
(Banner image courtesy of Alesia Gudkova)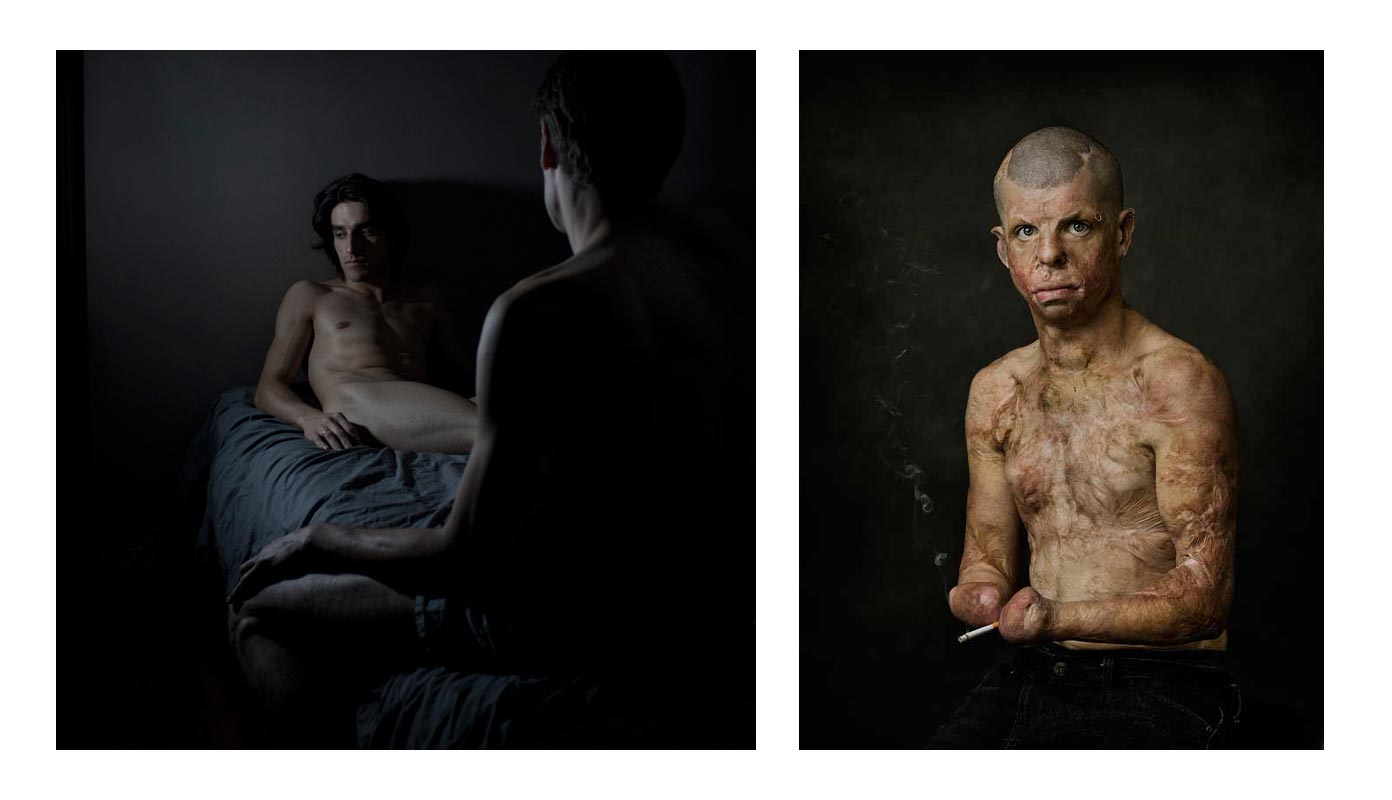 Images courtesy of Vincent Gouriou (left) and Steve Wise (right).
"Robbie was playing with matches in his bedroom when he was 4 years old. Things went wrong and he received burns to 95% of his body. He was in a coma for 9 weeks and in hospital for two and a half years. He's just turned 28. His story is one of pain, struggle, continuing rehabilitation, courage and strength. He's just like you and me; he enjoys a beer and a cigarette; a chat and a laugh. He has dark times and good times. He has plans to help talk to kids about fire safety and other burns patients about his story and recovery. He's pretty good at keeping me grounded too" – Steve Wise