Guest photographer Hailey Ford caught our eye with her beautiful, expiremental and carefree nude images. We asked her to tell us a little about the things, and the photographers, that inspire her.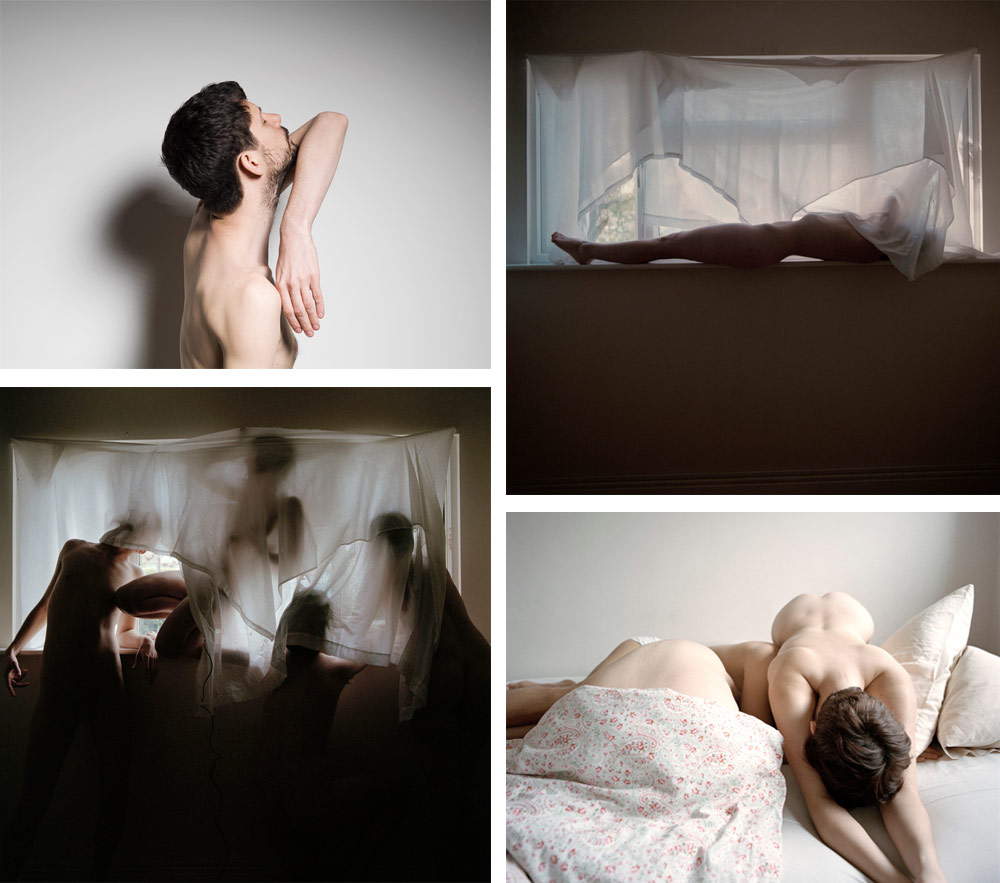 As a child I was always curious and often having a disposable camera to hand, would snap away at whoever I was spending time with. Often capturing family or friends in uncompromising poses.
In some ways I have naturally refused to grow up. My curiosity towards others and my relationships with people through the camera have moved with me towards adolescence, and adulthood. Capturing my relationships with people is my way of processing and understanding my surroundings and the people within it, bringing to surface human emotion and fragility. Ultimately reflecting on my own existence.
My interest and ease with people led me early on to gather friends to various spaces, one of which being, the derelict garage in my old University house to get naked and explore what was around us. Locking ourselves into our surroundings forced a close, intense bond between each of us, which I later learnt when reflecting on the work. It now marks a point in time that has passed, highlighting friendships that have fractured, ended or endured.
"When I look at Woodman's work these ideas leave the mind, reminding me to create work for no other reason than enjoyment, and to get on with what you have."
Artists that typically inspire me tend to retain this natural playfulness such as, Francesca Woodman, Ryan McGinley and Polly Penrose. I would say that Woodman was one of the first photographers that I quickly admired, inspiring me hugely to experiment with spaces that are attainable.
I have chosen this image of Woodman's in particular, as it reminds me of the first time I moved into a live/work space, in Bow. It was a rundown, high-rise block of flats and the interior had not been touched since the late 1970s. It was just about livable. Woodman's image seems to have been taken instinctively, as a reaction to what was immediately around her. This excites me. Sometimes overthinking and feelings of having to create something to perfection can hinder an outcome. When I look at Woodman's work these ideas leave the mind, reminding me to create work for no other reason than enjoyment, and to get on with what you have.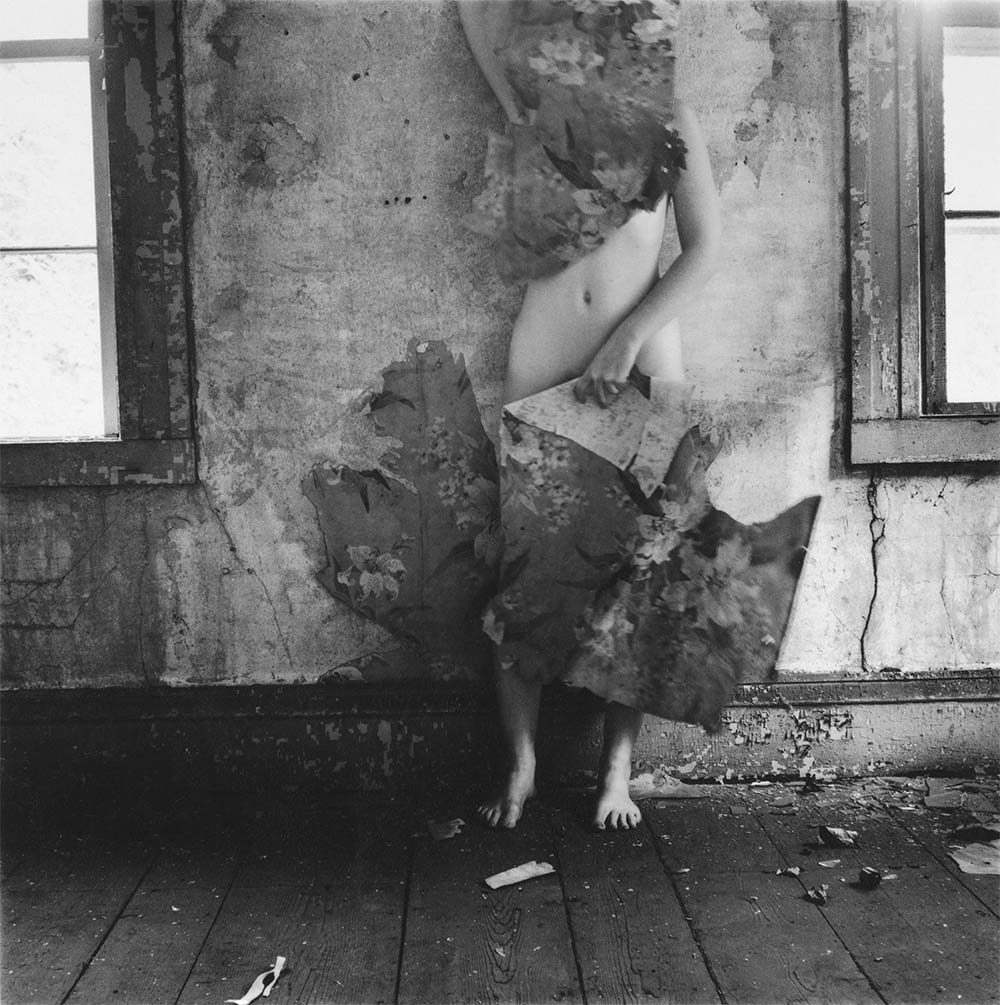 Image by Francesca Woodman
Equally and more recently, I came across artist Polly Penrose in BJP. Again, the somewhat bleak, odd and institutional interiors around her are attractive to me. It's spontaneous and brilliant. On the other hand, Penros's work seems like a record of changes, physically with her body. The obvious one being pregnancy. It is this intimacy that I am always drawn to.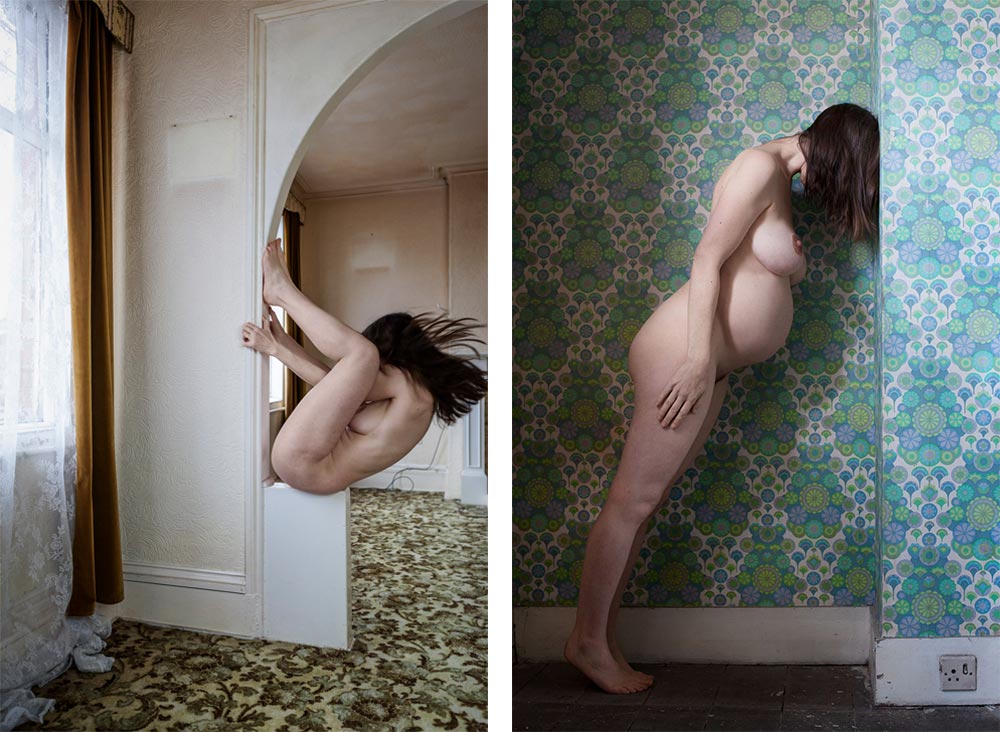 Images by Polly Penrose
Ryan McGinley is someone whose work I have constantly been following for a long time. Slightly different to Woodman and Penrose, in that he uses others and not himself as the subject, often outside and far from hidden away. McGinley seems able to get a group of people together and create a fun. It shows through in all of his work, always inspiring every time.
McGinley's Moonmilk series is one of my favourites. In this series, you almost have to search for the body, a bit like Where's Wally, but the adult version! The subjects are cast from the light of the landscape, which makes you take a second look, searching every corner of the image making sure not to miss any details. Each image is beautiful and dreamlike, allowing you to feel that McGinley is opening a view into a secret world, hidden away.
Images by Ryan McGinley