Guest photographer Hailey Ford caught our eye with her beautiful, expiremental and carefree nude images. We asked her to tell us a little about the things, and the photographers, that inspire her.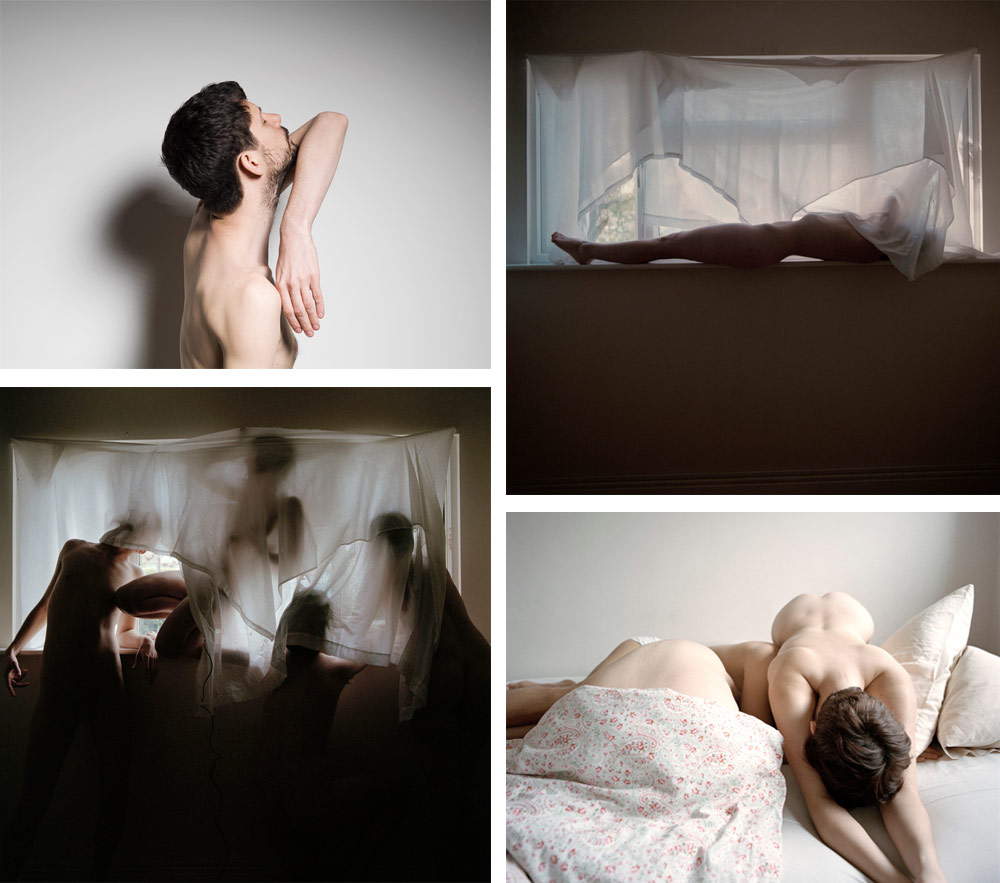 As a child I was always curious and often having a disposable camera to hand, would snap away at whoever I was spending time with. Often capturing family or friends in uncompromising poses.
In some ways I have naturally refused to grow up. My curiosity towards others and my relationships with people through the camera have moved with me towards adolescence, and adulthood. Capturing my relationships with people is my way of processing and understanding my surroundings and the people within it, bringing to surface human emotion and fragility. Ultimately reflecting on my own existence.
My interest and ease with people led me early on to gather friends to various spaces, one of which being, the derelict garage in my old University house to get naked and explore what was around us. Locking ourselves into our surroundings forced a close, intense bond between each of us, which I later learnt when reflecting on the work. It now marks a point in time that has passed, highlighting friendships that have fractured, ended or endured.