INTERVIEW
Wonderful Intimacy and a Delightful Camera Slant
GUSTAVO MINAS
Hi Gustavo. Firstly, congratulations on winning out third theme 'Street Life'. Your winning image has a wonderful intimacy to it, and a delightful camera slant too. Can you tell us a little more about the image, and how you got it?
This photo was taken on the escalators of Brasília bus station and it's part of my series 'Rodoviária'. I'm always going up and down those escalators as it's one of the last illuminated spots as the sun is setting. It's a great spot to shoot in, people are always rushing and they don't pay much attention to the photographer. It had just rained that day, right before the sunset, and the whole place had a golden gleam from the sunbeams reflected on the puddles.
Suddenly I saw this boy immersed in his thoughts, leaning against the handrail as he went up, and my instinct was to tilt the camera so he would be pictured straight. It's one of those days when luck is on your side, so I also had a second interesting looking character, plenty of diagonal lines and also an image of the sun setting behind the Congress building on that billboard, mirroring the real sun behind me.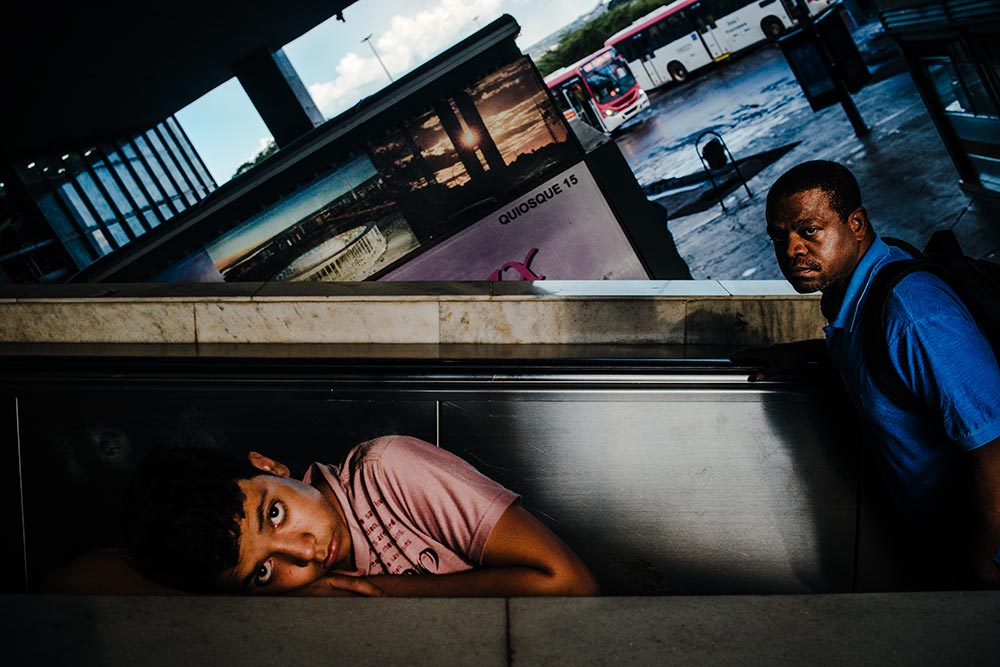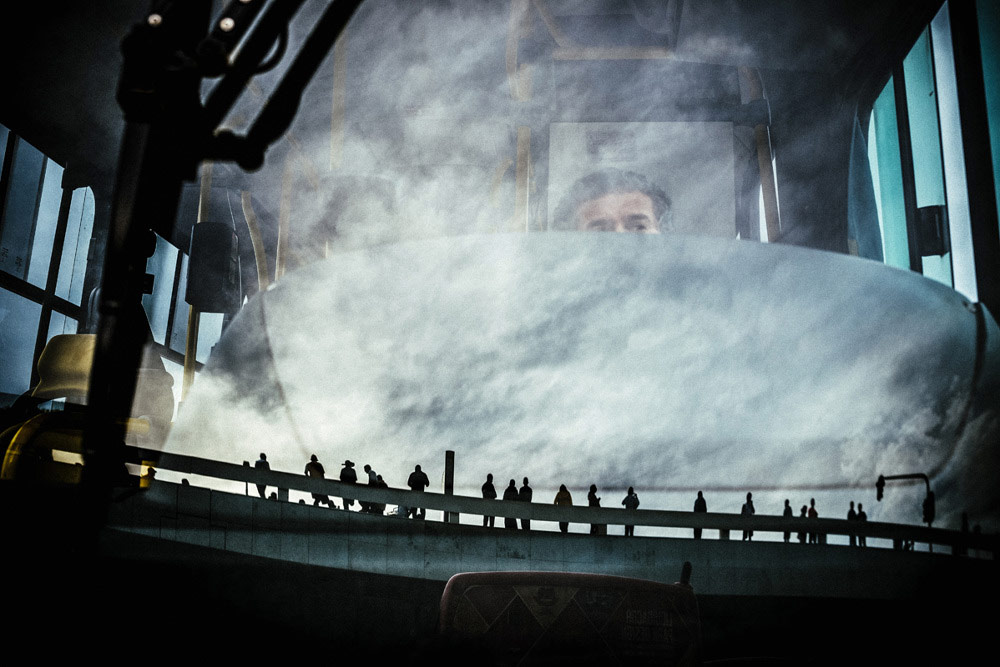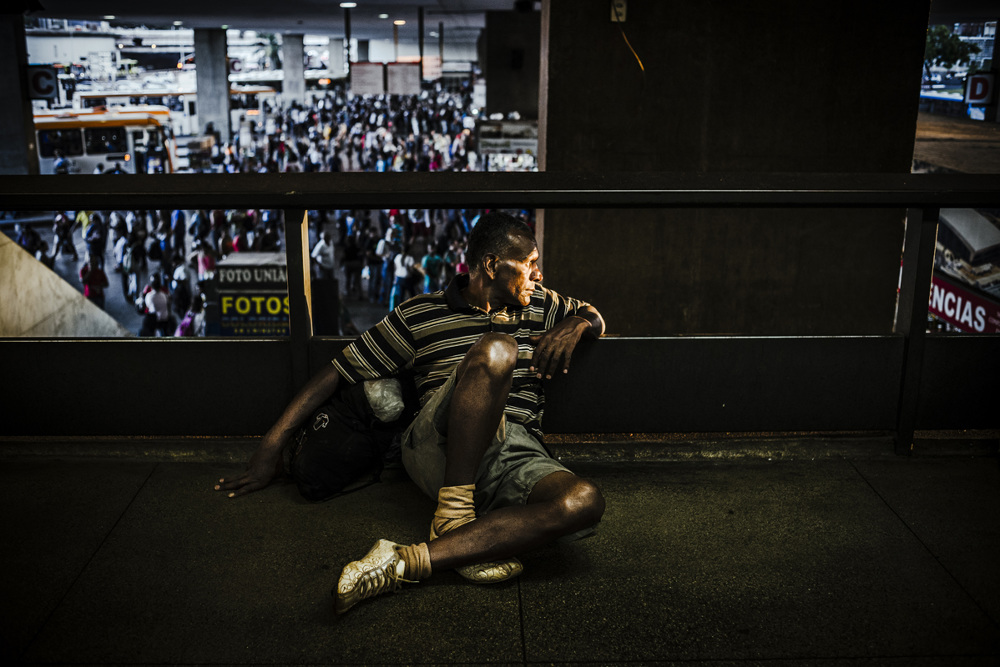 Images from the series 'Rodoviária'