Announcing The Grand Prize winners
Brian Paul Clamp is the owner and director of ClampArt, a gallery in New York City specializing in modern and contemporary art with an emphasis on photography. Brian's view and experience of photography is one of the sharpest out there and he has joined the judging panel with a very specific role: to select a Grand Winner from the monthly shortlisted entrants. This is the most prestigious prize of the award and a real honour for the selected photographer.
The ClampArt gallery represents several globally-acclaimed artists including Amy Stein, Brian Finke and Lori Nix. Its large inventory includes work from (take a deep breath…) Henri Cartier-Bresson, Nan Goldin, Annie Leibovitz, Ryan McGinley, Gregory Crewdson and Richard Billingham. Aside from the ClampArt gallery, Brian has curated many photography exhibitions, and has reviewed photographers' portfolios on numerous panels over the past decade.
Justine Tjallinks – #1

Nude
Nude explores the duality between the vulnerability and strength within oneself. The soft colour palette represents the vulnerability, whilst the strength and determination is found in the body language.
Living with albinism not only means an absence of pigmentation in the skin and hair, but also impairment in vision. Not allowing herself to be dispirited she goes about her business like any other, propelled forward by inner strength. We all fight our battles, with the difference being that she wears her vulnerability on the outside for all to see. The preconceived opinion being that she is frail.
"Albinism in humans is characterized by the absence of pigment in the skin, hair, and/or eyes.  Portraits of individuals affected by the disorder bring to mind celebrated photographers such as Tanyth Berkeley and Pieter Hugo.  Nonetheless, Justine Tjallinks brings an aesthetic and approach all her own to her portrayal of a beautiful young woman with albinism.  The images are sophisticated, polished, and powerfully disarming." – Brian Paul Clamp.
 Thomas Morel-Fort- #2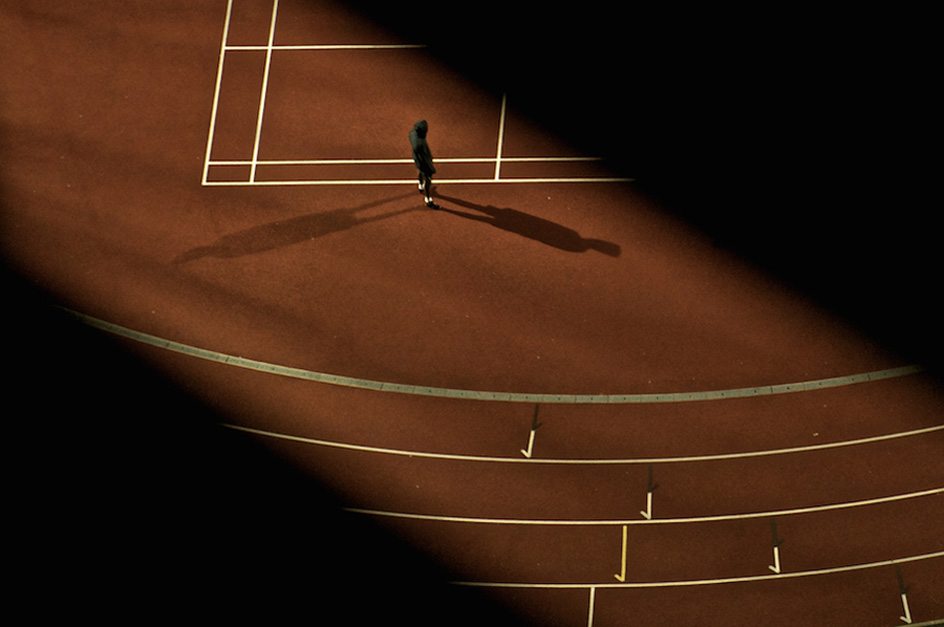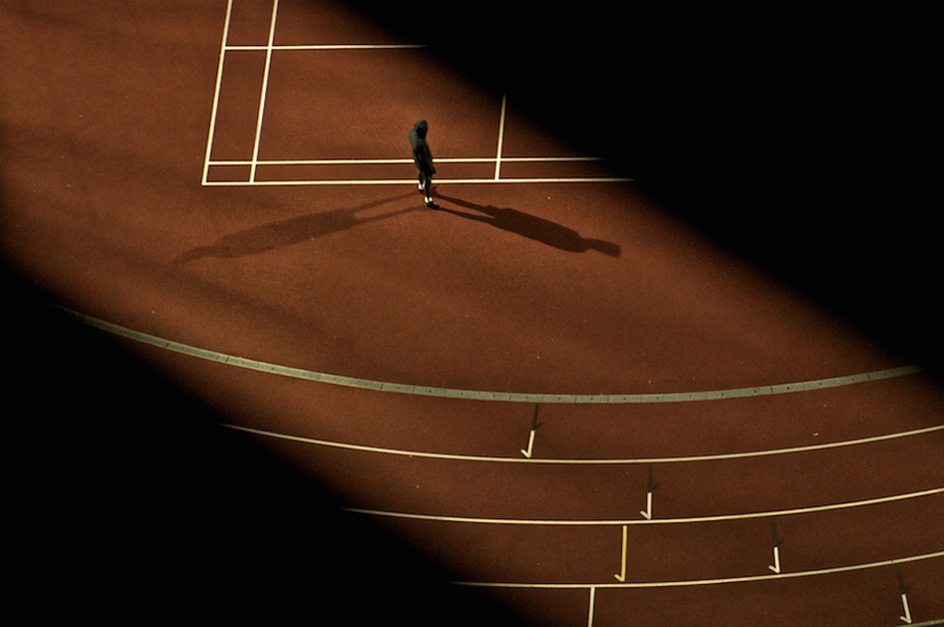 Sport by night
What are we doing when night falls? This is a recurring question in Morel-Fort's personal work. In this series, he focuses on the spaces the city offers to practice sports even late at night and those who take advantage of it. He watches people and their shadows from a distance as they play, train or perform as if on a stage, under the city lights.
"Morel-Fort's handsomely stylized images of individuals engaged in athletics in urban nighttime settings are a world away from what one envisions when considering traditional sports photography.  Quiet, still, and mysterious—these dramatic photographs have more in common with surveillance imagery." –  Brian Paul Clamp
 Sinziana Velicescu – #3