FEATURED STORY
Found Polaroids
BY Kyler Zeleny
The intimate lives of complete strangers
"These images allow us to glimpse into a fictional, but paradoxically universal, reality that can only be found through storytelling"
Since its inception in 2011, the Found Polaroid Project has amassed an archive of over 6,000 orphaned Polaroid images. Beyond the nostalgia-driven allure of uncovering and sharing images in this iconic format, the premise of the project is simple – to give them new life by asking creative minds to use them as a jumping-off point for fictional stories.
At once eerily distant and warmly familiar, the stories, and the Polaroids that inspired them, have a way of not only transporting us to a different time but also into the intimate lives of complete strangers. By exploring a colourful range of narratives and emotions, these images allow us to glimpse into a fictional, but paradoxically universal, reality that can only be found through storytelling.
Having recently published a collection of the best stories so far through the independent publisher Aint-Bad, we invited founder Kyler Zeleny to share five outtakes with us – stories that didn't quite make the final edit. As Dr. Peter Buse puts it so eloquently in his introduction to the book, "it's not the truth of each Polaroid that is revealed, but its potential."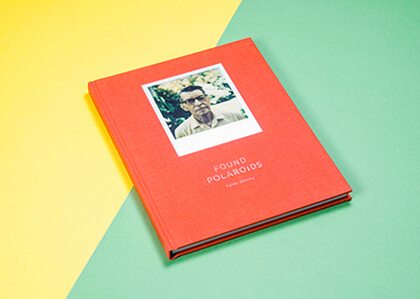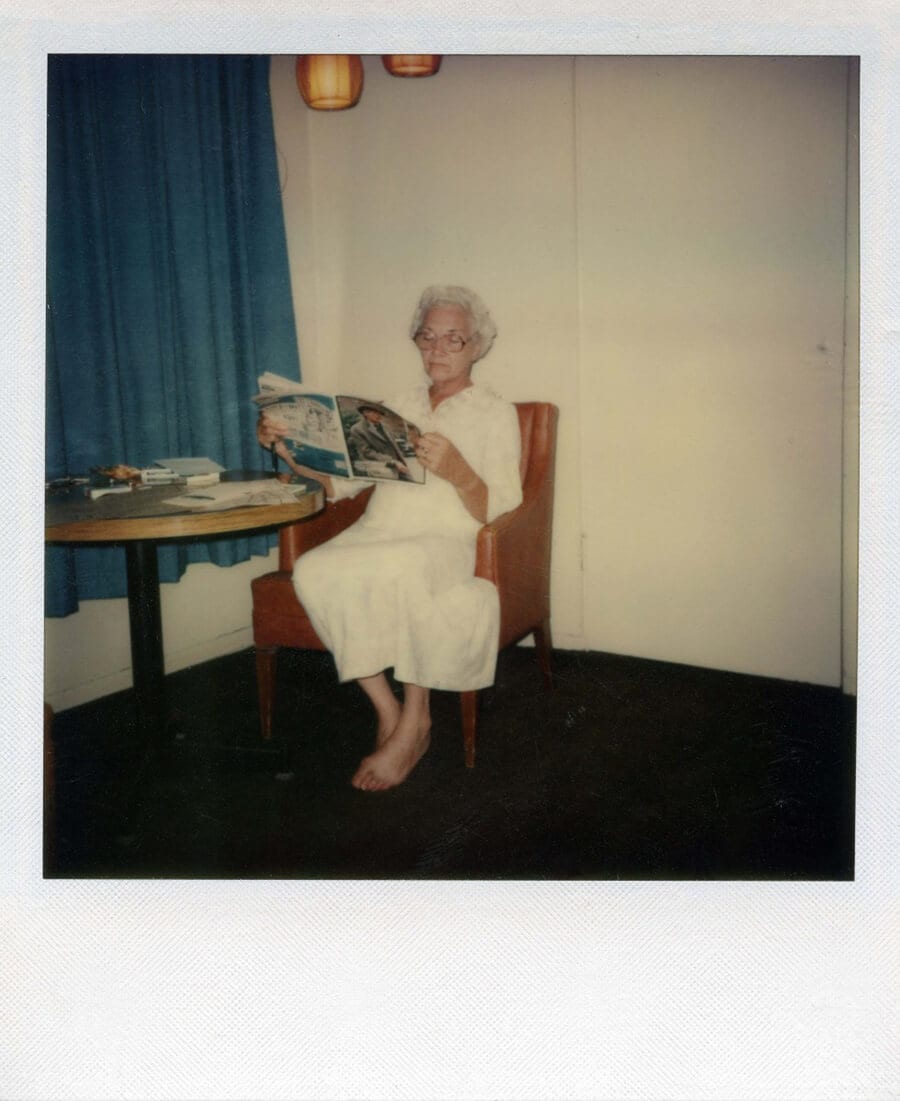 I took this picture of Grandma. She was a sport and great fun. At least I thought so. Everyone called her Babs. Her name was Barbara. She didn't like "Grandma" so Babs seemed to be an acceptable alternate when all the grandkids started coming along. She loved to travel. Grandpa used to joke that if you gave her five minutes notice, drove by the house slowly and left the back window down she'd throw her suitcase in and jump in after it. She always winced a little when he pulled that one out but he never wanted to go anywhere. "Someone has to feed the dogs," he'd say. "You're just cheap and a fuddy-duddy," she'd throw back at him.
This was the trip we took to Six Gun Territory. I don't think it's there anymore. Newer, fancier, flashier, more expensive places have taken its place. Mom always seemed a little put out when Grandma tagged along. I never knew if it was because she felt like Grandma was in the way, or if she was just jealous because Dad would pay attention to her. Grandma did snore, and she had that constant cough. It was probably just habit. "Drainage," she'd say, then clear her throat. When she was with us we usually got adjoining suites. Babs and the kids in one room, Mom and Dad next door. Maybe that made the trip more expensive. She always agreed to help pay but Dad would never let her. "Double holiday for me," he'd say, and grin. Mom always turned red at that one.
I was sick this day. Babs agreed to stay in with me so the others wouldn't miss their fun. It was a long, hot drive from Chicago to Central Florida. Anything that slowed down the pace or got us off our itinerary was a signal for Mom to do her little rant.
"You're going to get in trouble if you use up all those Polaroids," Grandma would say every third picture. I didn't care. I bought the film; it was mine to waste. But, how can a captured moment be wasteful? I'm happy to still have this picture. I wish we still had Babs.
Story by Steven Yancey