INTERVIEW
Unclear, Disputed and Often Denied
WITH SHARON RITOSSA
During winter and spring 2016 Sharon Ritossa searched for and took photographs of foibe, deep natural sinkholes typical of the Karst region, situated along the Italian, Slovenian and Croatian borders. At the end of World War Two, the foibe of the Karst were used as mass graves to hide the bodies of Italians, Croats, Slovenians and Germans killed for political reasons. Today, the history of these deep cavities is still unclear, disputed and often denied; the foibe continue to hide secrets. This photographic research aims at reflecting on how the geological structure of a geographical region can affect its social and historical events.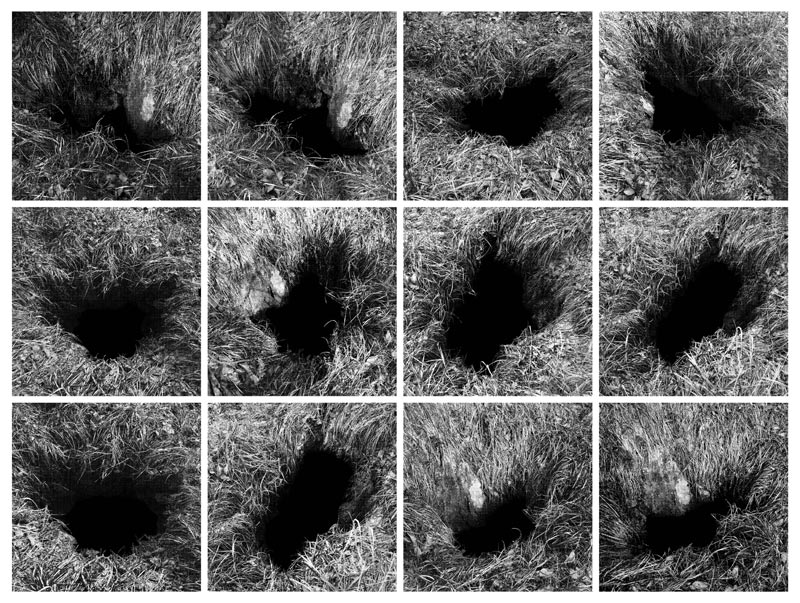 Interview Sharon Ritossa, "Foibe"
What is your new project, Foibe, about?
Foibe is a project I did while on residence at Fabrica, the communication research centre part of Benetton group. During winter and spring 2016, I travelled along the Croatian, Slovenian and Italian borders to find foibe, sinkholes in which, during and after World War II, the bodies of Slovenian, Croatian, Italian and German political victims were thrown.
Who were these victims?
There were ethnic and political ones. The region of Istria, until then Italian, became Yugoslavian in 1945. Yugoslav partisans carried out an ethnic cleansing against the local Italian population, who form the majority of the foibe victims. Opponents to the communist regime in Yugoslavia were also killed, their bodies sometimes hidden inside foibe. Besides, a lot of victims were of the Istrian exodus: after Yugoslavia acquired Istria, Dalmatia and Fiume, some 350,000 Italians from these regions fled to Italy.
The history of the foibe is still unclear and disputed today. How did you undertake the research?
My undergraduate thesis was on the Istrian exodus. I studied the foibe for a year in the IRCI, a museum on the Istrian and Dalmatian cultures in my hometown of Trieste. But when I was doing research, the number of victims was always different depending on the historian's political side. Some politicians from both left and right-wing parties have been conveying misinformation about the massacres for political gain for years. The more the numbers varied, the more frustrated I was becoming.
So the exact number of victims is still unknown?

According to the Treccani (ed. note: the Italian Encyclopaedia of Science, Letters and Arts), there were between 4,000 and 5,000 victims in total. But, in recent years, I was frequently reading in local papers from Trieste that new bodies had been found in a foiba – sometimes as many as 2,000 at once. These investigations still happen today as they take time and are very costly.