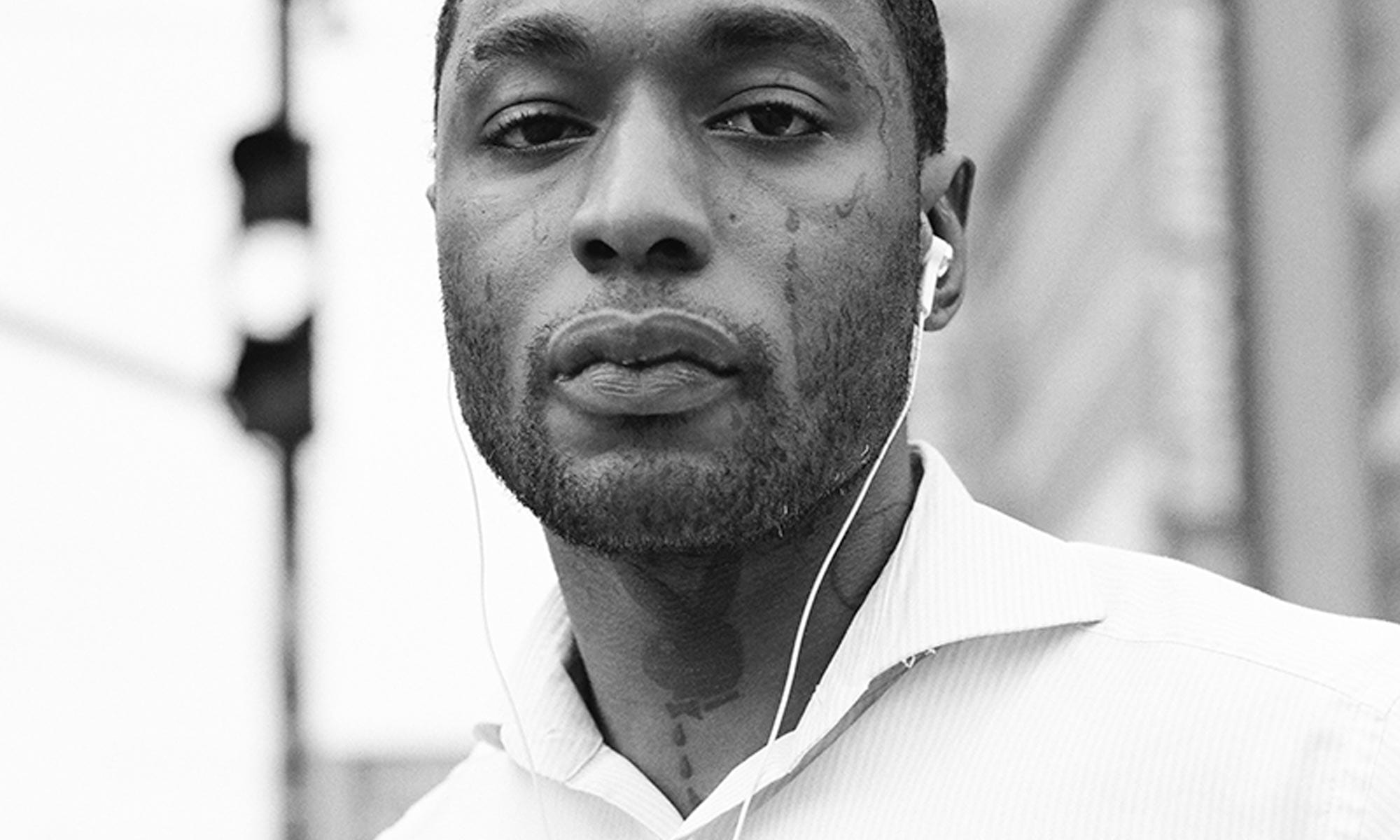 "A portrait! What could be more simple and more complex, more obvious and more profound" – Charles Baudelaire
We are delighted to present the results of the penultimate monthly theme of Life Framer edition IV – FACES OF LIFE. We asked you to show us faces – individuals or groups, the iconic or the unknown – that celebrate diversity, creativity, honesty and self-expression. The theme was judged by renowned photography editor, art coach, writer and artist Katherine Matthews.
You can discover the winning images below and join the discussion on Facebook, Instagram and Twitter. Congratulations to all the talented photographers featured, and thank you to everyone who submitted their work.
INTRODUCTORY COMMENTS
Faces are one of the hardest things to photograph well; we spend our whole lives looking at people's faces, trying to read them to determine what someone is feeling, or whether they reveal a friend or an enemy. Through a face, sometimes we feel like we are seeing a lie and sometimes a truth.
Broadly speaking, photographers struggle to get a face "right" because they bring in too much of their experience in the moment. That is, they know what the moment or the person means to them and assume that if they're feeling it, the audience will feel it too, but they haven't gotten those emotions and expressions in the photo. This is what distinguishes a "personal photo" from "a work" that others will also find beguiling. Whether a photographer is exploring known depths by capturing a close family member, or exploring the unknown by photographing a complete stranger on the other side the world, what's most important to me is to find and convey some insight into the human experience. – Katherine Matthews
"There's something so heartbreaking to me about this photo. Everything about it conveys conflict between the difficulty of life and the resilience to keep trying. At first, it's just his expression—so steady, so bored, so defiant—that arrests me. Then there are the details that emerge: the tattooed trident on his forehead, tears on his cheek, and even the Playboy bunny on his neck is apparently weeping. Yet they disappear into his nice collared shirt. With his earbuds, he looks like a standard city commuter. I keep coming back to his gaze to solve the riddle of his life, and find there conflicting answers: 'You know', as well as, 'You'll never know'." – Katherine Matthews
"I adore the compassionate power of this image: a radiant woman, surrounded by the faces of her family and loved ones. There's something so simple about it, we can instantly get a sense of a lifetime of memories and love and shared experiences. It's positive, it's full of pride, it's colorful and meaningful, and it's absolutely beaming with life." – Katherine Matthews
"This image takes on the not-so-trivial task of trying to reveal through suggestion what we instinctively believe, that the eyes are the window to the soul. It's conceptual, enigmatic and beautiful." – Katherine Matthews
"What a strong and sensitive portrayal of this young woman. She looks simultaneously like a posed model and like someone who is in total, peaceful connection to the horse. It's compelling." – Katherine Matthews
JESSE NAVARRE VOS
"This picture speaks to the sometimes great effort that people put into constructing a face to convey one thing rather than another. What's interesting to me here is that the photo itself is not glamourizing: we can see the flaws in the make-up, the boundaries between the ideal and the real. The sitter is both beautiful and asking for permission to not be beautiful." – Katherine Matthews
"Here bodies interlock under a brooding sky – a strange ritual dance, physical and animalistic. We see faces and bodies, untethered from place and culture, co-exist in a close and natural harmony. It's an image that chimes on an instinctive level – it seems pure and free and defiant." – Life Framer
"Samantha's portrait is just wonderful – a stunning scene where colors and cultures collide, where the birds on the wallpaper that provides the backdrop to this captivating woman seem to burst forth into her world. Here, 'East' meets 'West' – and historical authenticity struggles with contemporary influences. Her statement describes a "visual luxury and sensuality", and along with interesting ideas of history and modernity, of the importance of both cultural preservation and of those cultures blending, it exudes just that." – Life Framer
"There's something so alluring about this image, the bright primary colors at odds with the subject's pale skin and defeated expression, and the flowers she nestles her face in already beginning to wilt. It speaks of the ephemerality of youth – of fragility, of the pains of growing up, and finding an identity. Vikram describes the circumstances of the portrait – how Jasmine is undergoing a second year of cancer treatment and has lost her long, cascading hair – and it heightens those feelings that the image radiates without context. In that sense, as well as aesthetically, it's a wonderfully realised portrait- a tender and delicate document of a complex subject." – Life Framer
"Historically the preserve of the wealthy, I'm drawn to how this portrait captures with a dignity a man no-doubt often shunned and ignored by society – a sunglasses seller on a tourist beach. His forward posture and eyes create a real intensity – an unspoken understanding between photographer, subject and viewer of this hardship – and the color palette unifies the scene. Eye-catching touches of pure red, yellow and green against a clear blue that washes over it all." – Life Framer
"This is a lovely, unexpected response to the theme – members of an Armenian Church congregation praying as religious figures watch on from above. That these are all women and that religious history largely only has a place for men is one interesting observation, as is the subtle hand prints and markings on the wall behind them – small but indelible marks on history themselves, quiet human symbols underneath more prominent ones." – Life Framer
"Drawing on a classical portrait aesthetic, Richard's image of a woman in a vintage swimming cap is striking in its simplicity. The strange arch of her back and uncomfortable expression, along with the symbolism of the flowers on her cap, create a fragile and intimate moment. In Richard's statement he describes how in hiding the subject's hair he conceals and aspect of their identity, but her it seems we capture a glimpse into her true self – raw and honest." – Life Framer
PAULINE SINGIER
"What a powerful and unflinching portrait this is. The lady's sagging skin and open mouth tell of the inexorable march of ageing, and her bruised eye, raw and tender, is visceral – the discolorations in harmony with the pastel colors of her blouse, the mental associations entirely different. Through it all though her striking eyes, a deep turquoise blue, connect with the viewer, and I'm reminded of the life lived. It's a challenging, slightly uncomfortable image to view, but shouldn't photography sometimes be just that?" – Life Framer
AYMAN KHALED
"Among the endless colorful rows of children's paraphernalia – toys and characters and sweets that signify an age of consumerism – this man's face appears, his stern expression at odds with the joy and laughter, or at least the idea of it, that he sells. It's a brilliant dichotomy that Ayman captures so well." – Life Framer
"If ever an image could so perfectly capture the theme – Faces of Life – then this is it. Life and death, companionship and loss, in heart-rending tension. The effort to cling to life is palpable in this man's open-mouthed expression, and he looks upwards towards images of loved ones, floating in empty space, as if anything else could matter at this point but relationship and memories. The grain of film and black and white coloring emphasize those emotions, and Alexandre's framing is just perfect. It's painfully intimate and beautifully poignant." – Life Framer
"This is just wonderful – the sitter cut in sharp silhouette against a white backdrop, and his eyes piercing through, the lackadaisical expression at odds with his perfectly sculpted hair. It feels fresh and contemporary, playful in its graphic simplicity." – Life Framer
"This is a wonderfully realised environmental portrait, tonally and compositionally strong. In Jake's elegantly written accompanying statement (the image coming from his series 'Six for Gold') he describes how the series explores "notions of home or belonging in an increasingly transitory world" and that's a theme that I'm drawn to with this man – his tattoos juxtaposed with his BMX and football shirt, old and new culture in coexistence. That he is momentarily stopped in physical movement further emphasizes this concept." – Life Framer
"A simple but rich color palette, and this captivating man framed by a circle of dirt expertly captured in motion. It's arresting. Moving sand represents the passing of time, and photography the halting of it – perhaps it's this friction that makes the image so satisfying, and from where Joy's title 'The Timekeeper' comes." – Life Framer
"I see this portrait as a comment on the vapidity and inauthenticity of the fashion industry. The monochrome backdrop, and the model's flawless skin, teeth, and of course earrings, sit discordantly with her gormless expression – strange and vacant. It creates a wry comment on this world of immaculate facades and choreographed emotions. In a delicious turn of irony, John describes how this image in fact documents an un-posed moment in a break during a jewelry shoot – a glimpse of reality during the spectacle." – Life Framer
"This blind lady and seeing-eye dog sit centrally in the frame, occupying a quiet mid-ground space disconnected from both the scene in front and the one behind, glass on both sides. It's apt symbolism for the detachment she must feel from society at times, navigating a world where so much is based on visual cues. That's powerful in itself, but I'm also drawn to her Iron Maiden t-shirt – an outward expression of a connection with counter-culture (in stark contrast to the fast food chain the photographer occupies) and of the importance of sound and music in her world. It's a layered image, in both a literal and expressionistic sense." – Life Framer
"This image is peculiar and beguiling. The over-exposure could be seen as a technical error, but here it comes across as more of a stylistic choice, rending this woman's environment into something mysterious and otherworldly, a strange kind of heaven. Her leopard-print headscarf nodding to man's own abstracted view of nature. Rob provides no statement for context, and it's perhaps no coincidence – it's hard to define what make this lady and her surroundings so mesmeric – but they are." – Life Framer
A prestigious jury, 4 international exhibitions and $24000 in cash prizes.