EDITORS' PICK
Earth Is What We All Have In Common
THE FACE OF THE EARTH
The Face Of The Earth Editors' Pick
Following Samantha Clark's selection of winning images for our recent FACE OF THE EARTH competition, this compilation of 20 images represents some of the other talented photographers whose work struck us and left a mark. Each a stunning image worthy of exposure and attention…
For this Face of the Earth theme, we really wanted to explore the beauty of our shared planet – nature's landscapes and man's influence on them. From icy polar snowscapes to vast and arid deserts; from sweeping agricultural plains to dense tropical rainforest; the earth has always provided an awe-inspiring backdrop to our short stay.
When selecting for editor's picks we're always searching for those striking photographs that have potential as an unforgettable single image, whether from a broader series or not. The accompanying text some photographers submit with their images is not always necessary, but can be relevant when understanding the work in full context.
These are intended to be a conversation starter… so feel free to join the discussion on our social networks.
BANNER IMAGE COURTESY OF ISAYA HIGA
Editor's comment: I love the sense of texture and chaos this photo brings. It was wise to choose black and white to depict this Namibian scene. It allows the viewer to focus on the manmade traces that mark this landscape – distilling the image down into a study of man and environment – and spend more time admiring the photograph. Isaya makes fantastic use of negative space.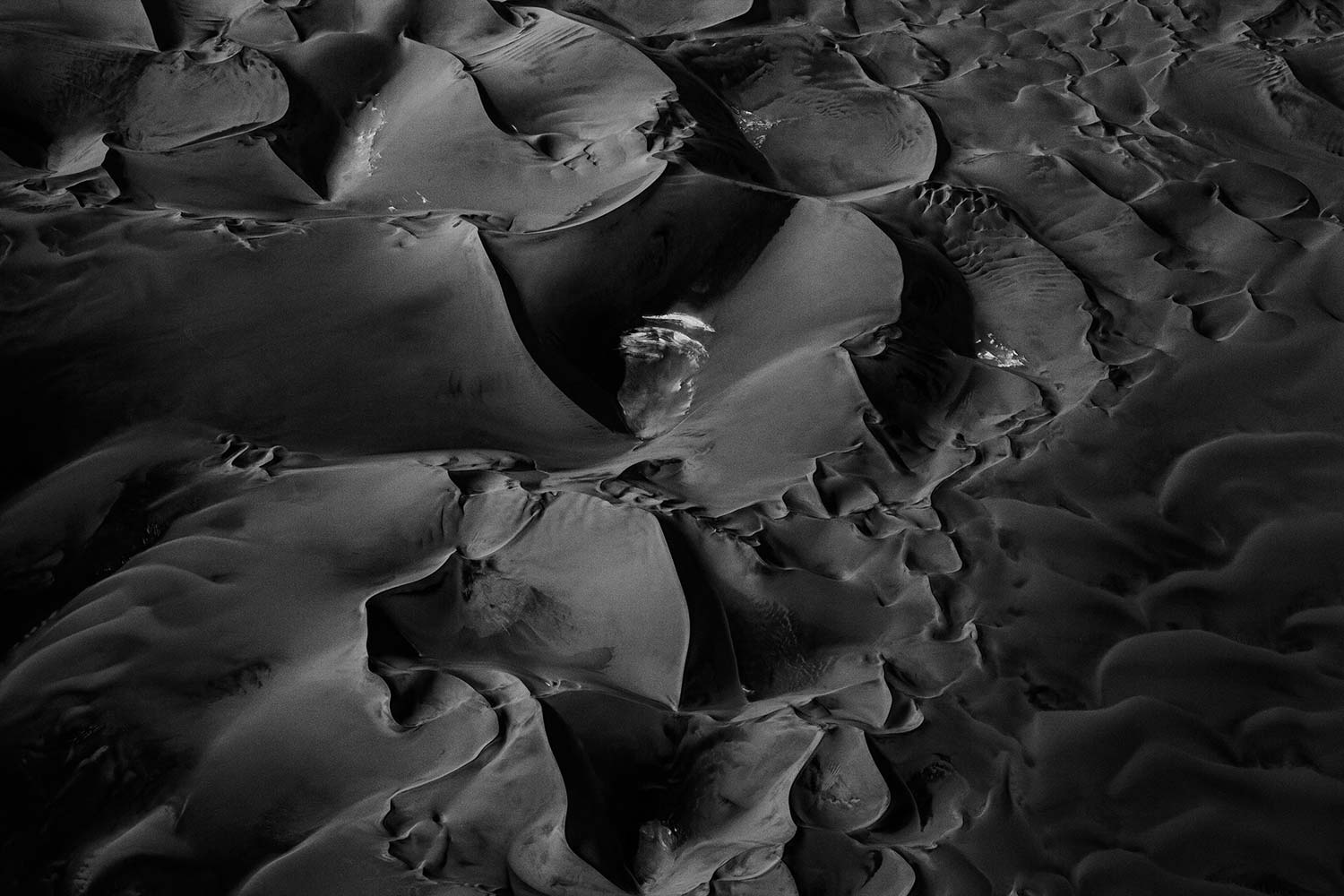 IMAGE COURTESY OF TANJA WILLEKENS
www.tanjawillekens.com / @willekenstanja
Editor's comment: There is something magical in this composition. An abstract approach transforms the landscape into a fantasy world, and yet the 'faces' that emerge from the undulations of sand confront the theme literally. The lack of color only enhances the features and makes the photograph more interesting. It's graphical and decorative, and would look amazing large-scale in print.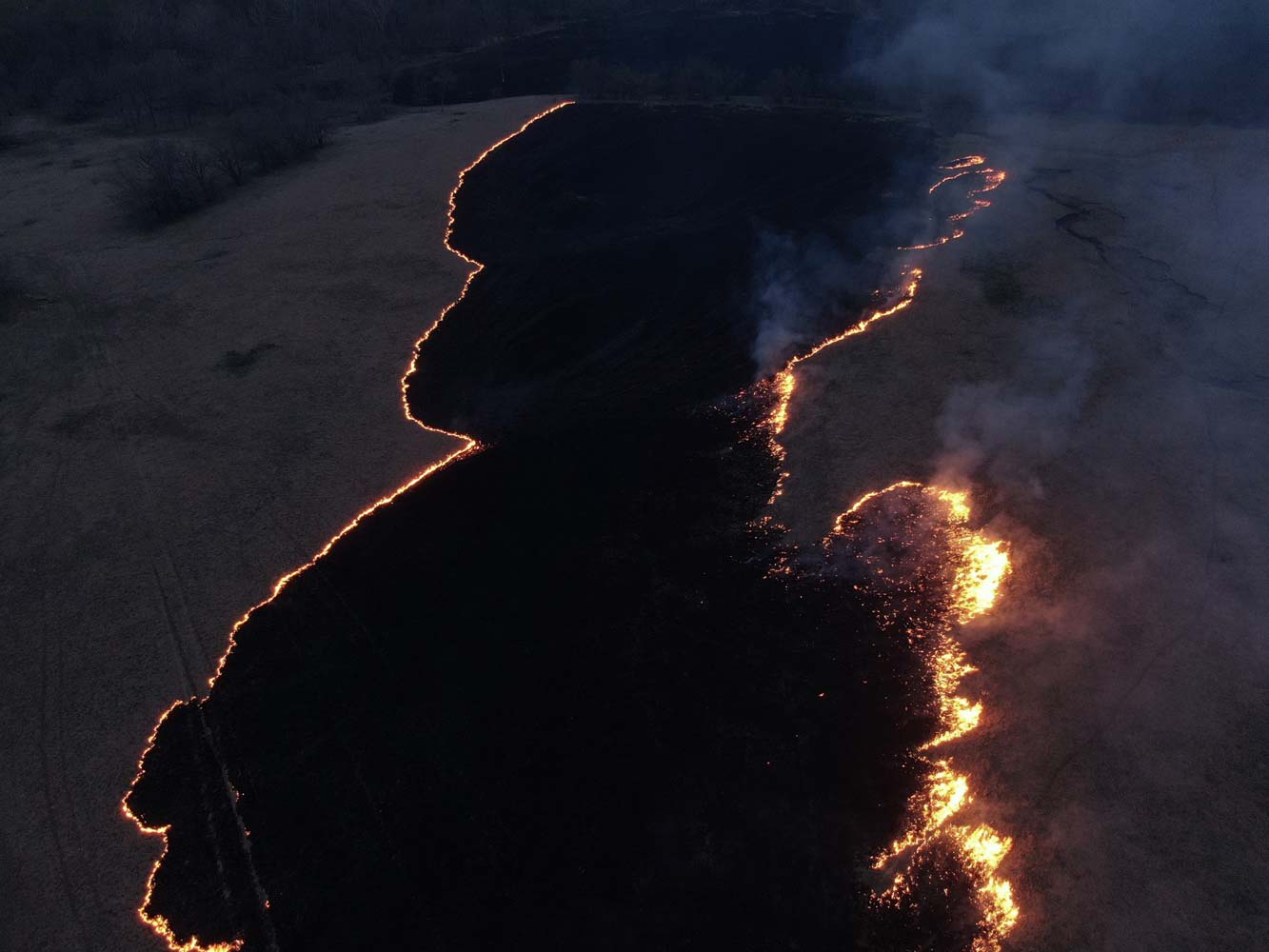 IMAGE COURTESY OF LOUIS COPT
www.louiscopt.com / @lcopt
"Every year in March and April the grassland in the Kansas Flint Hills are burned. Historically, Plains Indians started fires to attract game to grasses that quickly sprout in the burned areas. They sometimes referred to the fires as the "Red Buffalo." Ranchers today start fires to improve forage for their cattle, and the fires play an extremely important role in maintaining the prairie ecosystem."
Editor's comment: The different faces of fire constitute an interesting subject matter. Louis exhibits storytelling abilities as well as a commitment to the subject matter and technical skills I appreciate the use of light and shadow, the strong focal point, and the 3D aspect of this photograph. And there is an artistic element two – the lines of flames like gilded edges of an abyss. It is understated yet powerful.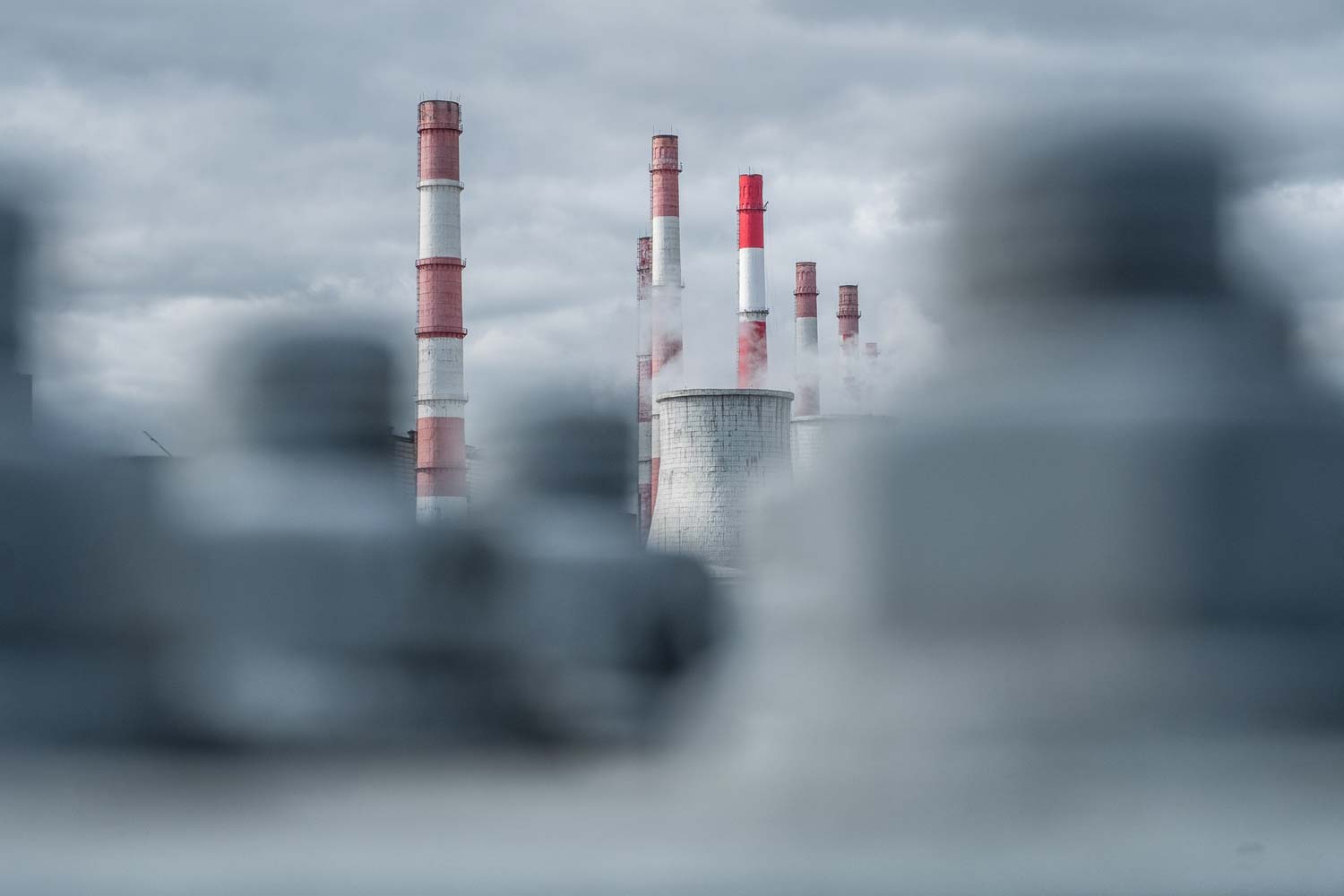 IMAGE COURTESY OF DENIS KARASEV
@nedkar
Editor's comment: Humankind has definitely changed the face of the earth. This photograph captures the essence of industrialization. In a blurry world, the furnaces stand up tall. Rising above everything, and obscuring what's below with their billowing fumes. I appreciate the strong focal point, framing, and blurred foreground.