Life Framer has become a world-renowned platform for discovering and celebrating contemporary photography from amateur, emerging and professional artists around the globe. It hosts an independent award, supported by a growing community of creative photographers, designed to champion creative culture on and offline.
This travelling exhibition marks the culmination of the fourth edition of the Life Framer Photography Prize, with further shows taking place in Tokyo and Milan. The exhibitions will showcase stunning contemporary photography from 24 winning photographers, each chosen by globally acclaimed judges across twelve months of diverse themes. Each theme is consciously abstract in order to create freedom and encourage creativity, and the resulting selection of varied, challenging and meaningful photography is testament to that.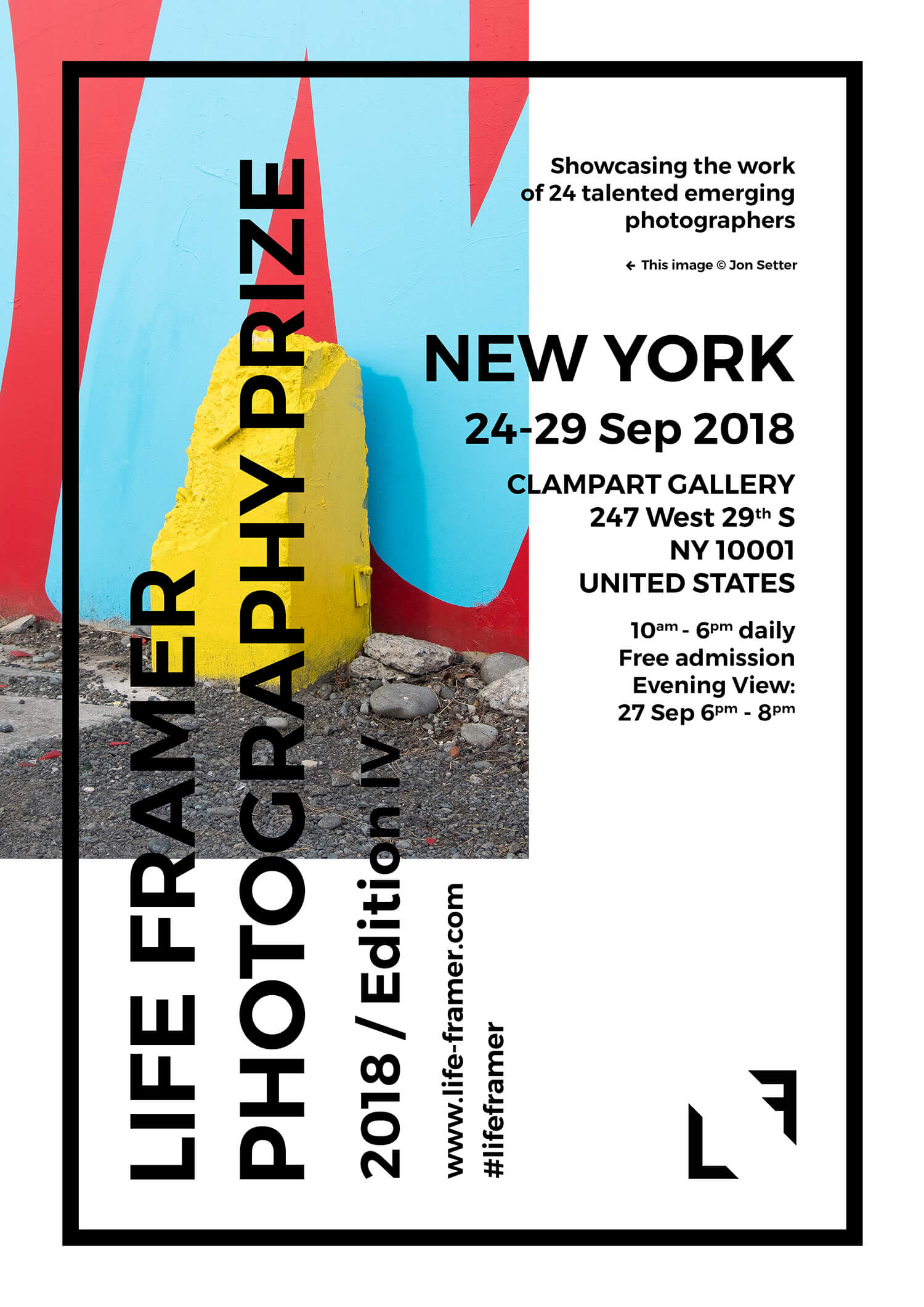 ClampArt was established in 2000 and is located in Chelsea – the heart of the New York City contemporary art market. It represents a range of emerging and mid-career photographers such as Brian Finke, Jill Greenberg, Lori Nix and Amy Stein, and holds work in its inventory by such prestigious names as Diane Arbus, Brassaï and Henri Cartier-Bresson. The 1100 square-foot storefront space features 19-foot ceilings and a clean white-walled aesthetic, making it a perfect environment for experiencing art in the flesh.
ClampArt Gallery
247 W 29th St
New York, NY 10001
Open 10:00-18:00 daily 
Free admission
Evening View:
Thursday 27 September 2018, 18:00-20:00