Life Framer has become a world-renowned platform for discovering and celebrating contemporary photography from amateur, emerging and professional artists around the globe. It hosts an independent award, supported by a growing community of creative photographers, designed to champion creative culture on and offline.
This travelling exhibition marks the culmination of the fifth edition of the Life Framer Photography Prize, with further shows taking place in London and a location TBA. The exhibitions will showcase stunning contemporary photography from 24 winning photographers, each chosen by globally acclaimed judges across twelve months of diverse themes. Each theme is consciously abstract in order to create freedom and encourage creativity, and the resulting selection of varied, challenging and meaningful photography is testament to that.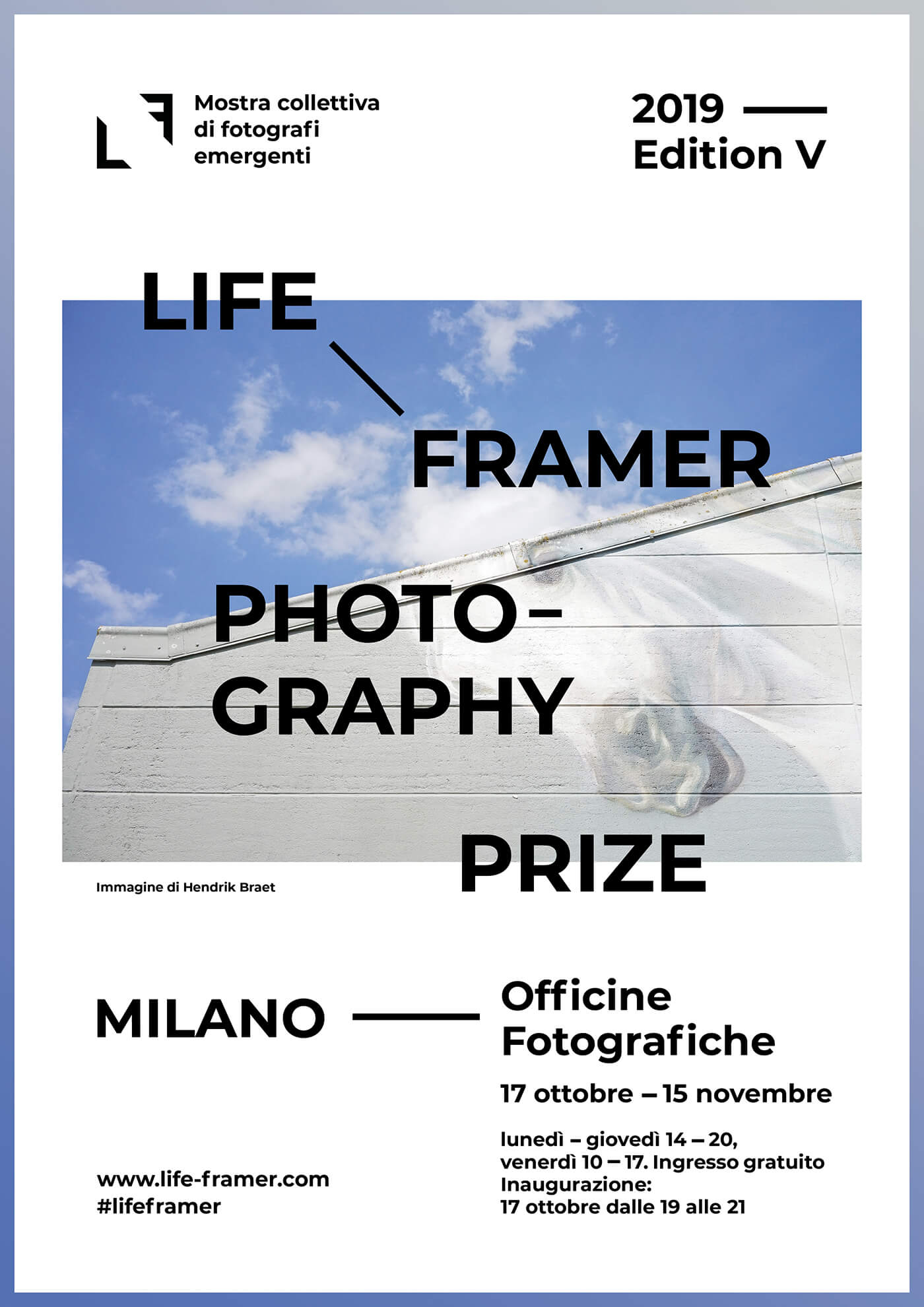 Officine Fotografiche is a stunning art space and photography hub in the heart of Milan, and a major actor in the Italian photography scene, hosting a bookshop, talks, workshops and professional-level classes, and coordinating annual festivals including FotoLeggendo and Obbiettivo Donna. It is a sister venue to Officine Fotografiche Rome, at which Life Framer has exhibited a number of times. The gallery itself offers a large and impressive environment for showcasing photography – tall white walls juxtaposed against raw brick and polished concrete.
Officine Fotografiche
Via Friuli, 60, 20135 Milano MI, Italy
Open Mon-Thu 14:00-20:00 & Fri 10:00-17:00
Free admission
Dates:
17 October – 15 November 2019
Evening View:
17 October, 19:00-21:00