Life Framer has become a world-renowned platform for discovering and celebrating contemporary photography from amateur, emerging and professional artists around the globe. It hosts an independent award, supported by a growing community of creative photographers, designed to champion creative culture on and offline.
This travelling exhibition marks the culmination of the fifth edition of the Life Framer Photography Prize, with further shows taking place in Milan and Lagos. The exhibitions will showcase stunning contemporary photography from 24 winning photographers, each chosen by globally acclaimed judges across twelve months of diverse themes. Each theme is consciously abstract in order to create freedom and encourage creativity, and the resulting selection of varied, challenging and meaningful photography is testament to that.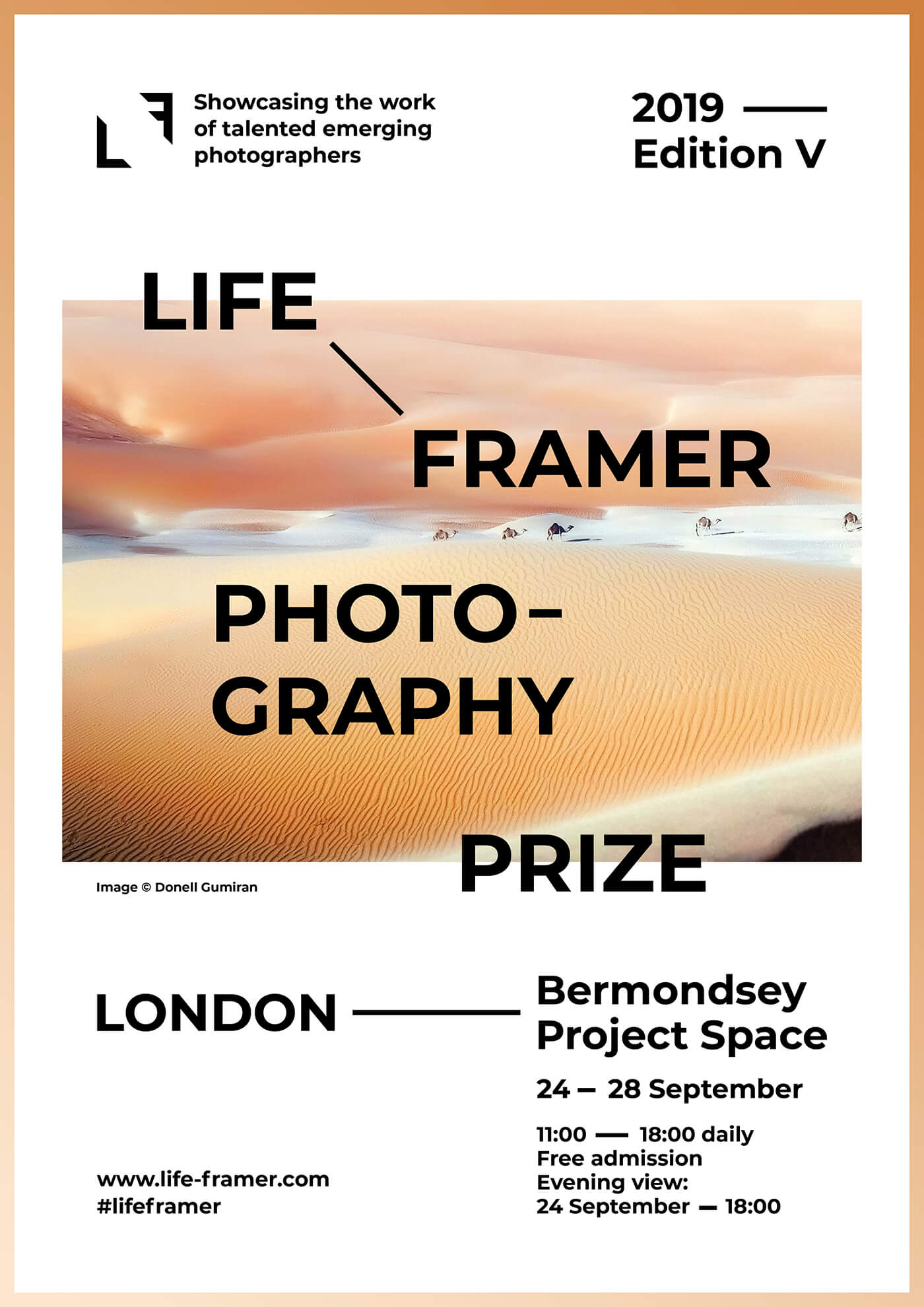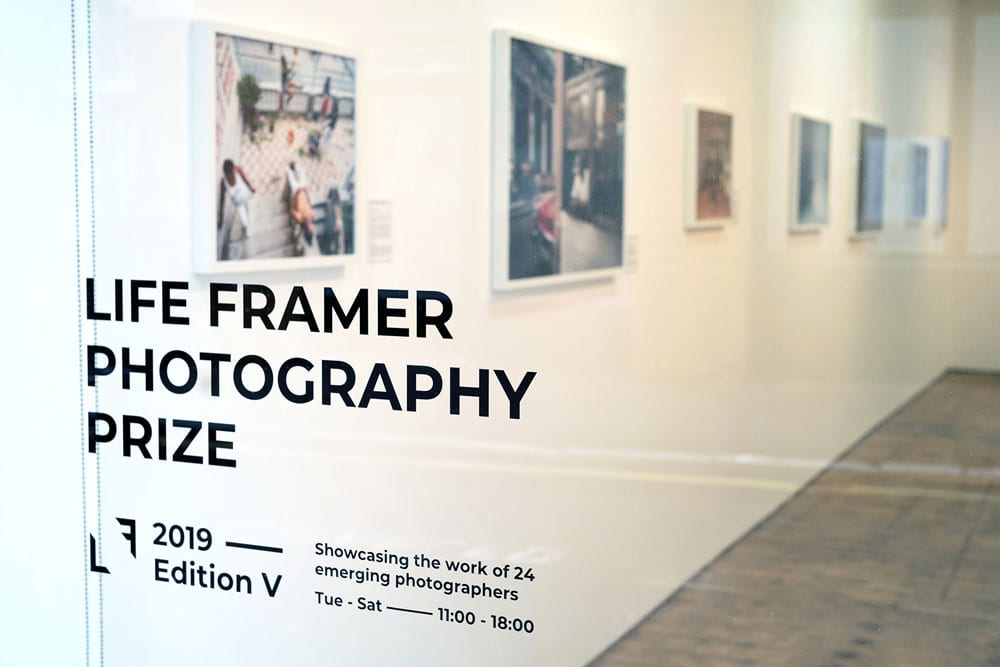 Project Space presents art, photography and moving image from across the UK, offering a flagship venue for both emerging and established artists. This, combined with our visionary educational and early learning programs, promotes freedom of creative expression through the visual arts. The converted Victorian Paper Factory (hence name The Vellum Building) provides three exhibition rooms and our proximity to the world-famous White Cube gallery establishes interest from all levels of the contemporary art world. Project Space is a recognised arts venue in London and a key cultural centre in the locality and beyond.
Event now finished
Bermondsey Project Space
183 – 185 Bermondsey Street, London, SE1 3UW
Open Tue-Sat 11:00-18:00
Free admission
Dates:
24 September – 28 September 2019
Evening View:
24 September, 18:00-21:00