An interview with Ed Kashi
In the world of photojournalism, few come much more highly regarded than Ed Kashi – a member of the prestigious VII Photo Agency, who, in an award-winning career spanning over three decades, has worked on editorial assignment for National Geographic, The New Yorker, NBC, Time Magazine and Human Rights Watch.
Hi Ed, thanks for sharing some time with us! Where in the world do we find you and what's keeping you busy right now?
I'm actually home, which has been a rare occurrence. I've been to Singapore, Dubai, India, Germany, LA and Texas this year so very pleased to be home for a moment. I'm involved in a rich variety of projects, from a personal project on kidney disease that is in it's 4th year, to a series of films for the Newest Americans project out of Rutgers University-Newark, to teaching workshops around the world, lecturing and organizing upcoming exhibitions in Jordan and Virginia. I am also working on a couple of new books.
Have you judged photography prizes before? And with Life Framer being a 'single image' award – something quite different to your long-form journalistic projects – what are you looking for in a winning shot?
I have judged many contests, from multimedia, to photo essays to single image categories. For a single image I'm looking for a powerful, dynamic, beautiful image that also tells a story.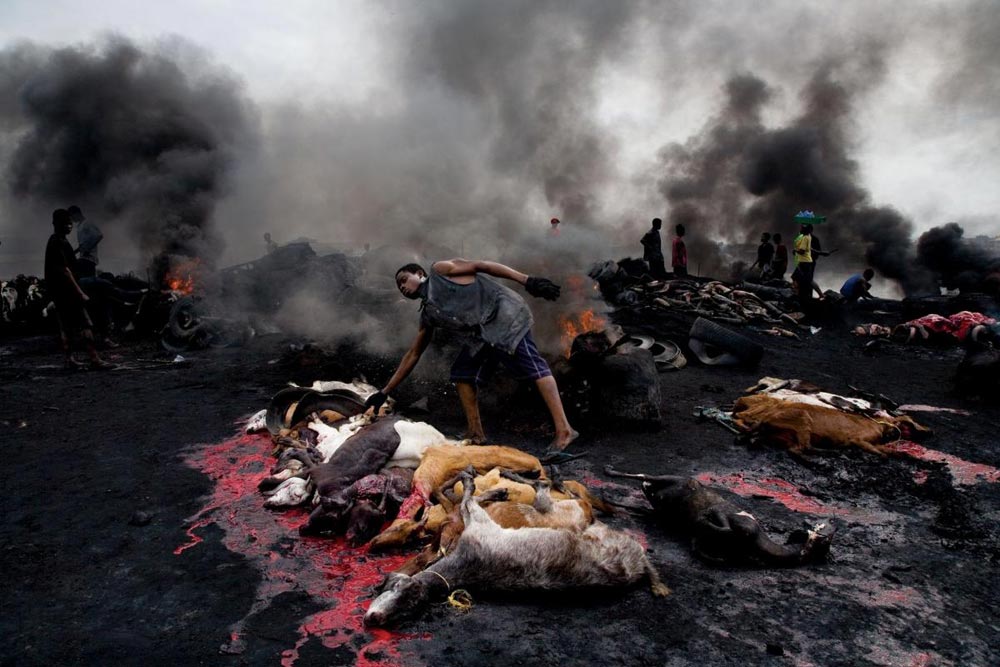 Can you tell us a little bit about your route into photography? At what point did you realise it could become a viable career?
I fell in love with photography as a university student and at the age of 18 I was hooked. It's only gotten stronger as time has gone on.  I originally wanted to be a writer and then transitioned to photography. I received a degree in photojournalism and then went on to have a freelance career that now stretches over 3 decades. My work has evolved from editorial photojournalism to documentary work, filmmaking and now sprinkled with teaching and lecturing. My career was viable pretty much from the start, so I count myself fortunate.
Let's focus on a couple of your projects if we may. Some of your recent work focuses on chronic kidney disease of non-traditional causes (CKDnT) – a global kidney disease epidemic affecting agricultural labourers around the world. You documented the effects on sugarcane harvesters and their families in El Salvador, and I believe you've just got back from a trip to the salt farms of South Eastern India. Can you tell us more about the inception of this project, and how it has evolved? And at what point will it be 'finished'?
I actually began this project in 2013 in Nicaragua and only last year began to include El Salvador. This past January I expanded the project to India, to show how this is a global phenomenon. My goal, beyond the advocacy aspect of this work, is to produce a feature length documentary on the Central American story. We are already underway with this. As of now I see at least two more years of work on this project but possibly more. The advocacy element is imperative and this issue is not going away.
The awareness that your work has raised this side of the world is wonderful, but what do your subjects tend to think of the work you're doing? Does it sometimes take time for them to 'warm to you' and appreciate what you're trying to do?
It's always a challenge to have my subjects truly understand what my work entails and even when they agree, sometimes after a day or two they tire of our presence or realize that we are trying to get much more intimate and personal then they are culturally or just personally comfortable with. We are always having to recalibrate and react to these changes. After all we are depended on our subjects as willing collaborators and we are in their place, so we must respect their desires and needs. Thankfully we find enough willing folks to cooperate, so we can effectively create our work.
How do you prepare for a project like this? It must take a huge amount of planning?
It's a mixture of teamwork with my collaborators, Tom Laffay who is a young filmmaker and the folks at La Isla Foundation, who I've worked with on this project from the beginning. But ultimately we had to come up with the issues we wanted to cover, find the suitable subjects in places that would help us show the problem, as well as find ways to point to solutions that are being applied. To be prepared to do this work requires being prepared but also flexible to the realities on the ground.