INTERVIEW
Photography in a Post-Truth World
WITH DEMETRIS KOILALOUS
An interview with Demetris Koilalous
"I believe that in the 'post-Truth' era we are also entering a new age in the arts, where the political and the personal/the existential need to be reconsidered".
Demetris Koilalous was selected as the winner of our 'Still Life' theme with an image described by judge Lorenzo Vitturi as "quintessentially contemporary: aesthetically, the 'still life' turns into an installation in a 'natural' environment, whilst conceptually it serves as a metaphor to approach a problematic social issue, emblematic of today's society".
That image comes from his series 'Caesura: The Duration of a Sigh' – a collection of photographs exploring the transitory state of migrants entering Greece after crossing the Aegean Sea, or infamous 'Death Passage'. The title comes from the musical term, denoting a brief pause of silence in the middle of a musical phrase, in this context used as a metaphor to describe the intemporality he explores – the moment following a distressing journey, and ahead of a new life in unknown lands.
Fittingly, his images hold power in their serenity – far from the chaos of boat trips and beach landings, of refugee camps and holding pens, his images reflect on the individuals caught up in this mass upheaval. They show distinct identities and recognisable faces of fellow people, pausing in a temporary landscape before continuing their journeys onwards.
We asked Demetris more about 'Caesura', while exploring his background and approach. The resulting interview is one of the most insightful and thoughtful conversations we have had with our community of photographers, and we invite you to share in it.
Tell us about your background. How did you get into taking pictures and when did you choose this medium as a career?
I started photographing as a student in Edinburgh. In a way photography was just a tool – making records for our Town and Country planning projects. This was in the early 80's. Towards the end of the 80's I started shooting theatrical plays and as soon as I came back to Greece in 1990, I decided to take it up professionally.
You've been working with both advertising companies and cultural institutions – quite disparate types of organisation. How do those two practises differ? And equally, how do they influence each other?
I believe that as long as one understands the different needs and the different language involved in each practice, then in a way there isn't much difference. Obviously the 'ethics' and the 'politics' are indeed very different between the two, but still the organisation is similar and the basic idea remains the same: to visually articulate a set of ideas and concepts. I believe that both require a high level of dexterity at the technical as well as the mental level. As far as my photography is concerned I think that each of the two genres has helped the other to develop and become more sophisticated and analytical.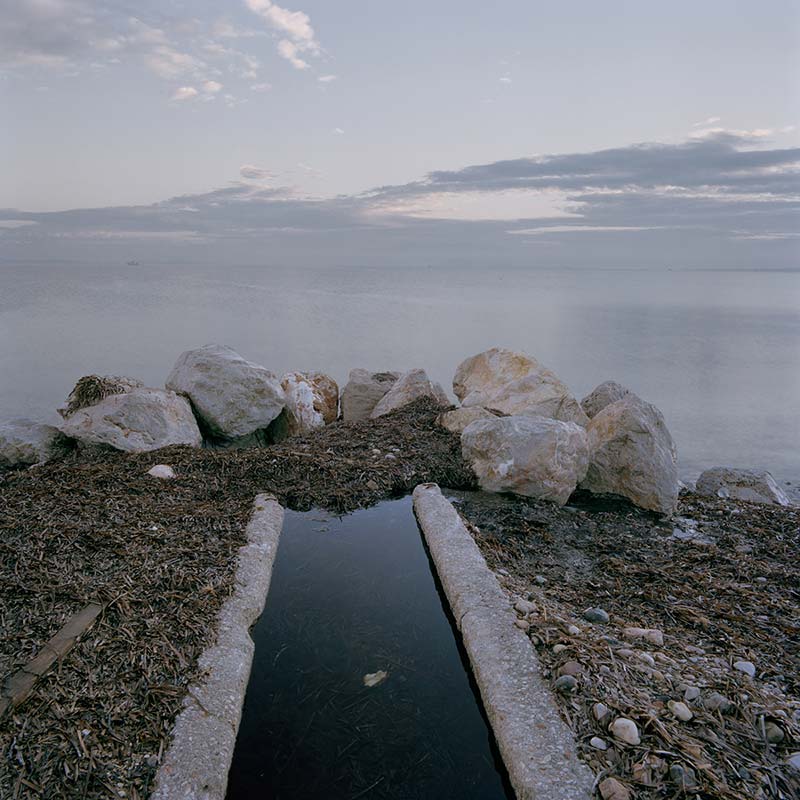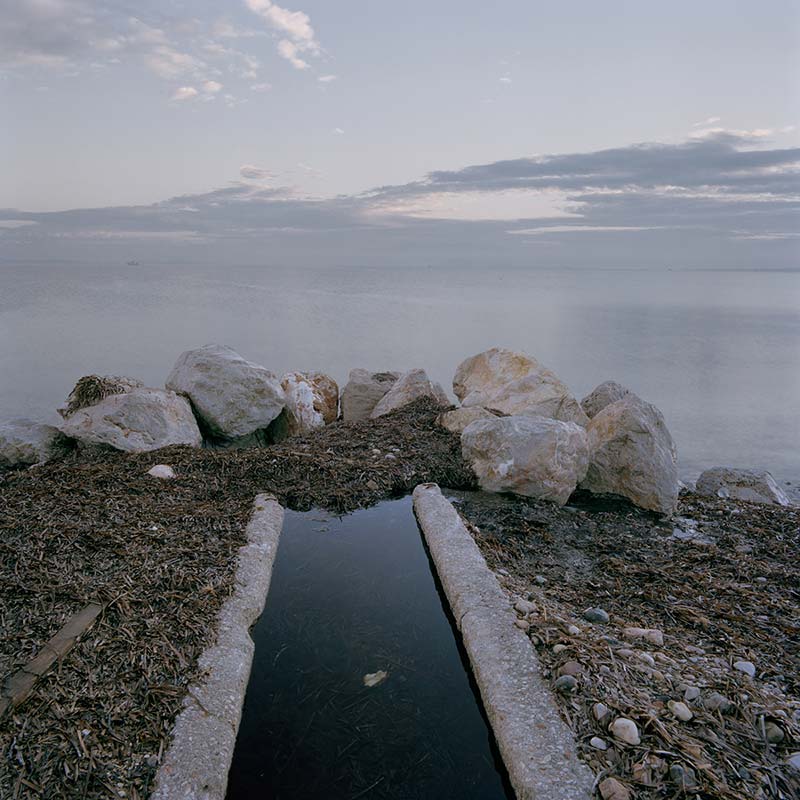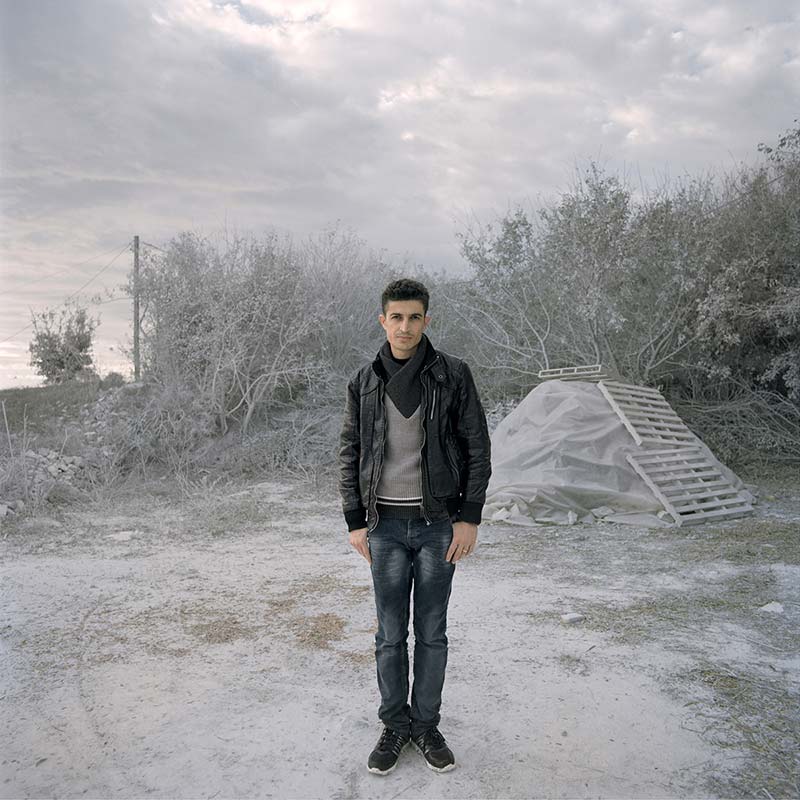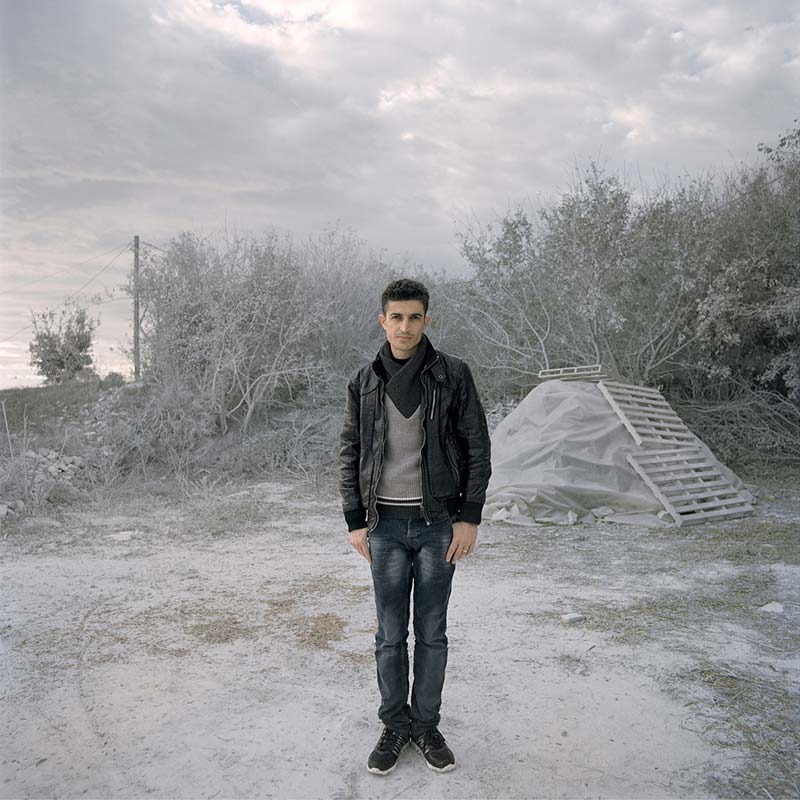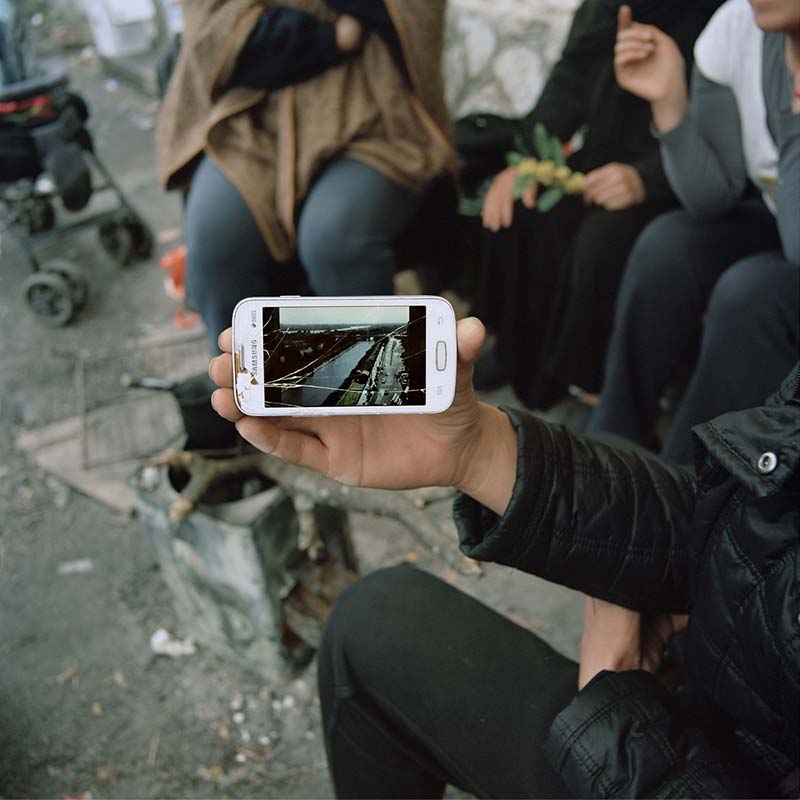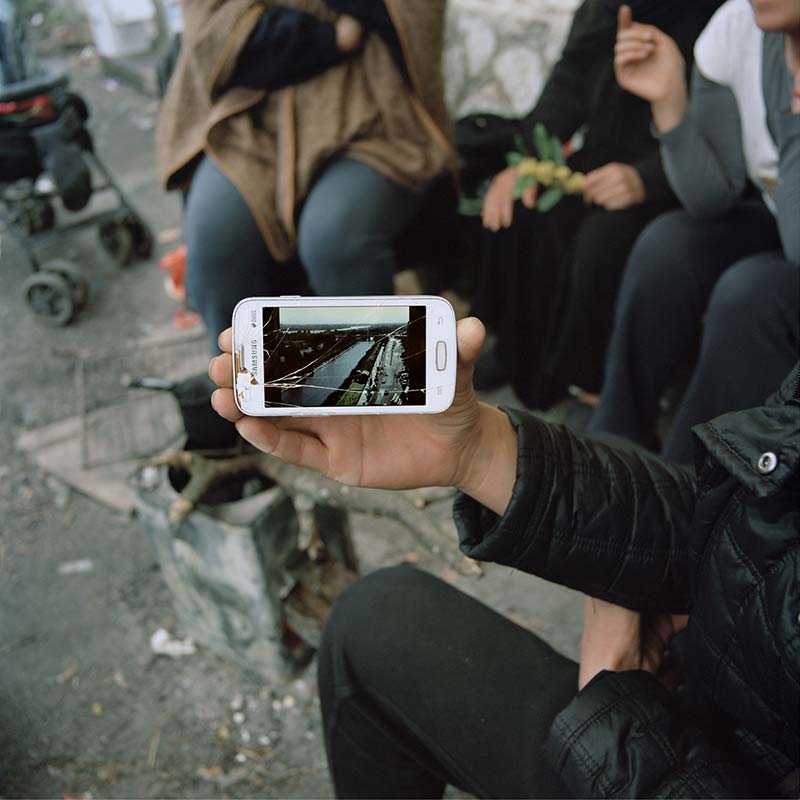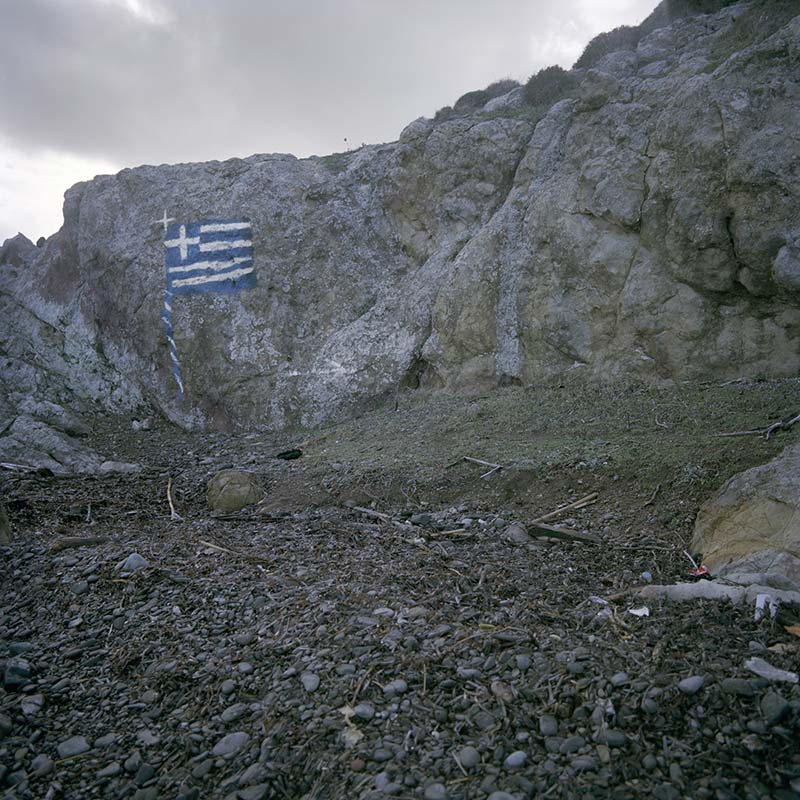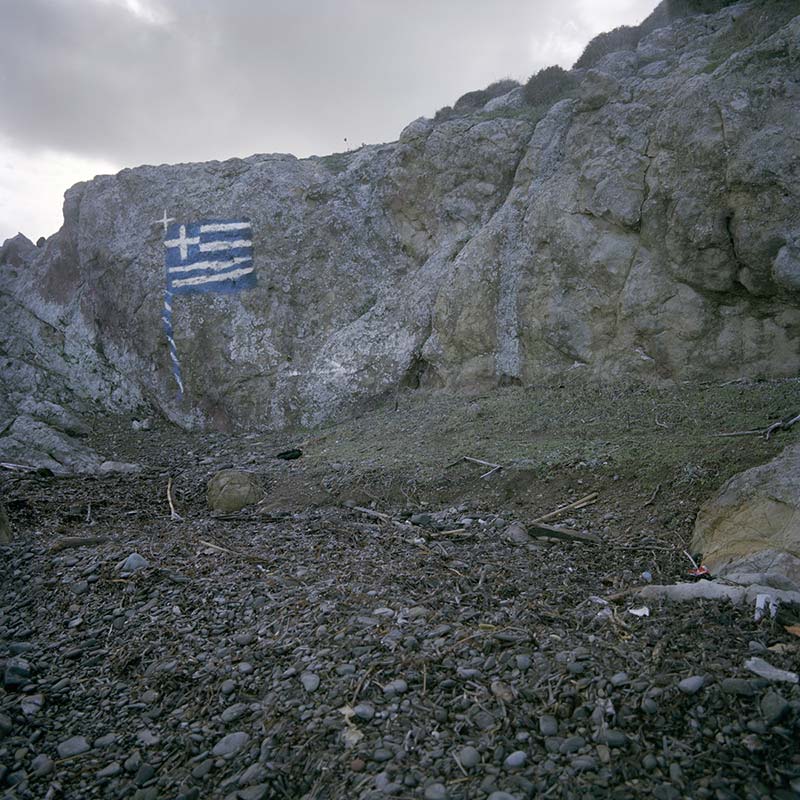 You won the "Still Life" theme of the current LF edition, judged by Lorenzo Vitturi, with an image from your most recent series "Caesura – the duration of a sigh". The series portrays migrants entering Greece after crossing the Aegean Sea, both through portraits of them in their newfound living conditions but also through their personal belongings. The winning image – far from the traditional concerns of still life – explores metaphorically the issues of identity for refugees and migrants.
Indeed as Lorenzo Vitturi pointed out, it resembles to a strange kind of installation. This is how it felt when I saw it by the side of the road. It was almost surreal, yet full of meaning; those colourful cloths which belonged to different