EDITORS' PICK
A Wave of Color
COLORS
Colors Editors' Pick
"Mere color, unspoiled by meaning, and unallied with definite form, can speak to the soul in a thousand different ways." – Oscar Wilde
Following Richard Mosse's selection of winning images for our COLORS theme, this compilation of 20 images, selected by the Life Framer editors represents some of the other talented photographers whose work struck us and left a mark. Each a stunning image worthy of exposure and attention…
These are intended to be a conversation starter… so feel free to join the discussion on our social networks.
Banner image courtesy of Simona Bonanno from her series Hamadrydes.
www.simonabonanno.com and Instagram: @s_bonanno
Editor's comment: "An excellent example of how color can transform the ordinary into the extraordinary. A simple, steamy window becomes the threshold to another world here, all through the use of alluring colors and tactile textures that draw the viewer in."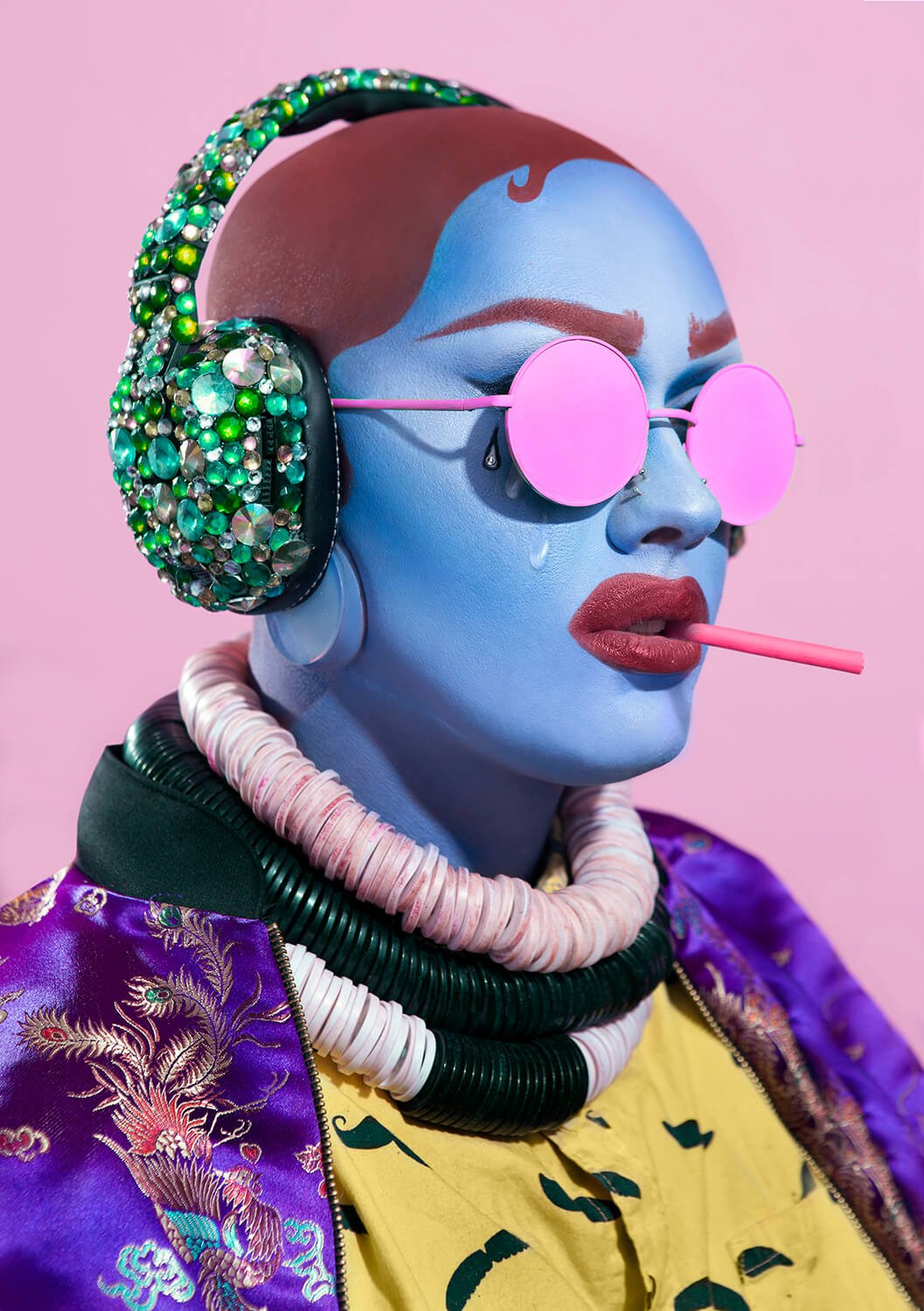 Image and text courtesy of Ash Danielsen from his series Overstimulation.
"Overstimulation is a portrait series illustrating the sensory overload that is the 21st century. The subjects are encased in electric color palettes and are attempting sensory deprivation by blinding, deafening and orally distracting themselves. They are using the very technology that is straining them in an attempt to calm themselves back down."
www.ashdanielsen.com and Instagram: @ashdanielsen
Editor's comment: "A confident execution of an apt theme – trying to dull one's senses using the very technology that's providing sensory overload. Ash's fantastic use of electric color palettes makes for something truly striking."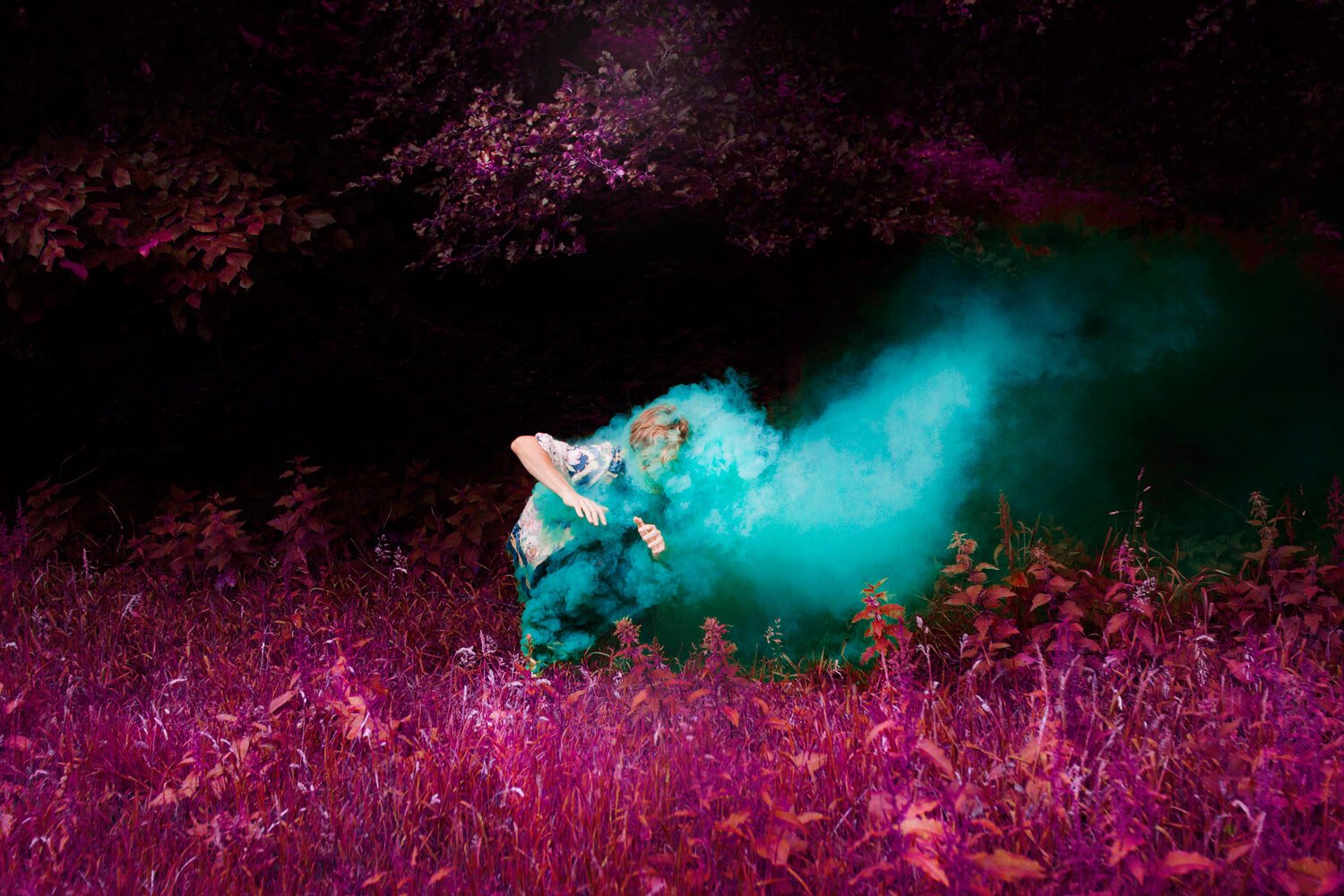 Image and text courtesy of Anouk Van Kalmthout.
"A series of dreamscapes – fragments of travelling through space and time."
www.anoukvankalmthout.com and Instagram: @anoukvankalmthout
Editor's comment: "Stunning use of color to create a dreamscape. The intensity of the magentas and blues mirror the intensity of what the subject is going through. It's a marvelous combination of color and storytelling."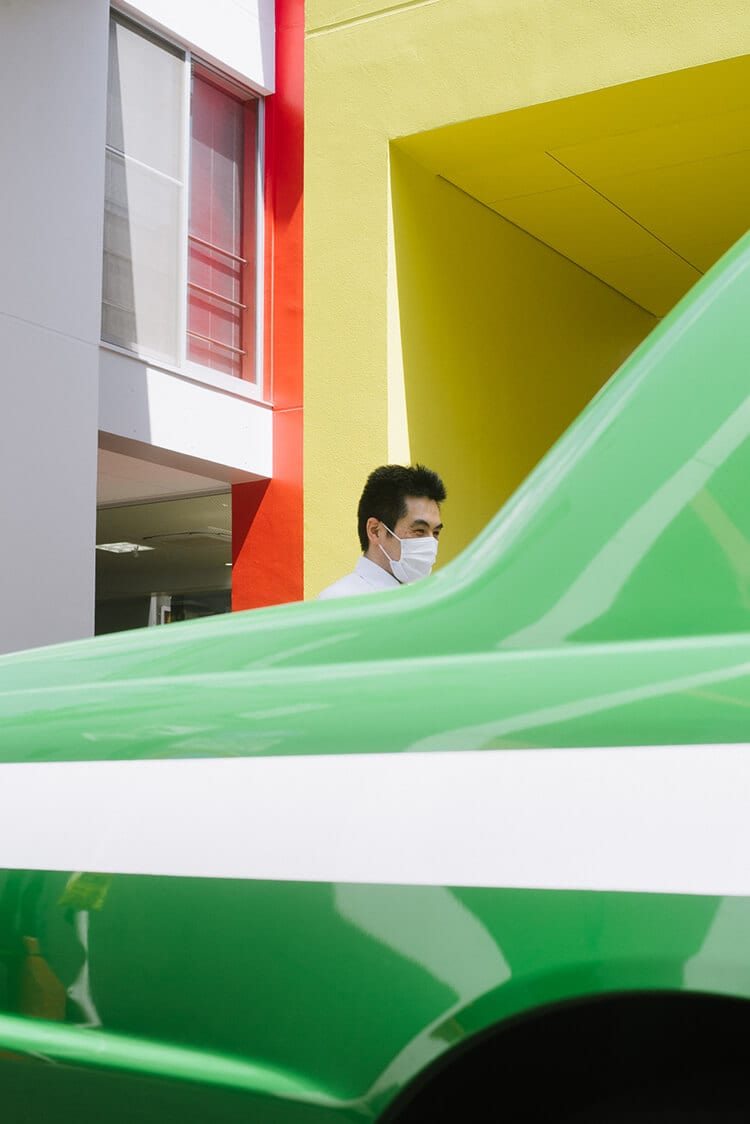 Image courtesy of Gili Benita.
www.gilibenita.com and Instagram: @gilibenita
Editor's comment: "Here the primary colors accentuate the clean lines of the composition. The human in the middle lends a touch of surprise as well – he feels almost out of place in the shiny, geometric urban world. Well done."