INSPIRATION
My Favorite Shot
CIVILIZATION
What's your favorite photo?
"This one". "No, that one". "Or maybe this one?!"
Could you pick a favorite image you've taken? Not easy we know, but to coincide with our August 2020 CIVILIZATION call for entries, we asked some of the photographers in our community to do just that. Or at least to pick a shot related to the topic of Civilization that they hold dearly, were happy to have taken recently, or that resonates with them right now. Here they tell us why…
BANNER IMAGE: ROMAIN JACQUET-LAGRÈZE
www.romainjl.com / @romainjacquetlagreze
"The title of the photo is 'Concrete Theatre' and it was shot in Hong Kong in 2019. I was walking up on one of the famous vantage points of the city on a late afternoon. From up the hill we can see the whole city unfolding, but I noticed that there was a construction site of a new public housing estate just behind the hill. In Hong Kong it is common for construction of new buildings to use soft semi-transparent curtains to wrap up the structure. On that day, these big orange curtains flying softly in the wind with the soft sunset light on them and the workers that you can spot here and there in the middle of all this concrete felt so dramatic. It was like looking at a play of a massive scale recounting the fast expansion of this unique city which is Hong Kong".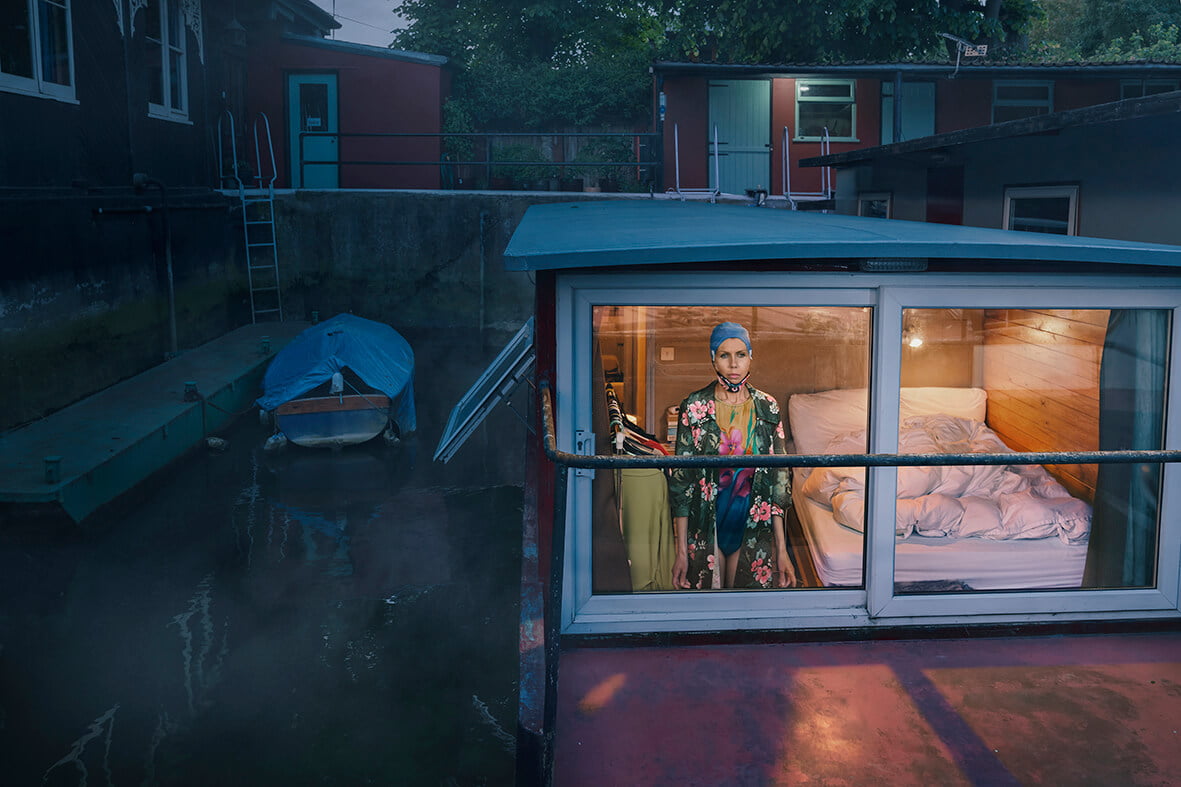 JULIA FULLERTON-BATTEN
www.juliafullerton-batten.com / @julia_fullertonbatten
Penelope, Lockdown day 51 – "In the beginning of April 2020 a growing panic soon became a pandemic that overwhelmed the world and changed all of our lives for ever. As infection and mortality numbers increased a new word came into our daily vocabulary – lockdown. We were not asked but told to stay indoors. Imprisoned within our own four walls we could only leave the house for one hour each day. The world was and still remains in turmoil, it was extremely surreal and scary, both at the same time.
As a photographer I felt motivated to contribute something to society during these troubled times. I felt that the best I could do was to use my professional talents to document for posterity the lives of people in my neighbourhood experiencing lockdown restrictions. I photographed them through the window of their homes as, in self-isolation, they looked forlornly out onto the desperate world outside.
I shot in the evenings as I love the twilight feel and the sensa of drama it created. As twilight diminished the indoor tungsten light illuminated the windows and the rooms producing a surreal cinematic quality.
One of my favourite images is of Penelope. I was intrigued to discover that she lived on a houseboat, berthed on the Thames at Eel Pie Island, London, very close to where I live. No cars are permitted on this mini island that was quite often used by the Rolling Stones for gigs. I always wanted to visit this super quirky place.
Up to now my 12-year old son had been helping me carry the gear with the lighting. This time it was a tricky location to access, a steep ladder was needed to get onto Penelope's boat before jumping across to her neighbour's and a third boat to get the perfect view. We could only manage to set everything up at high tide. The boats kept drifting apart and we had to hand-hold the lighting on the boat and I had to hang over the railings to get the right angle."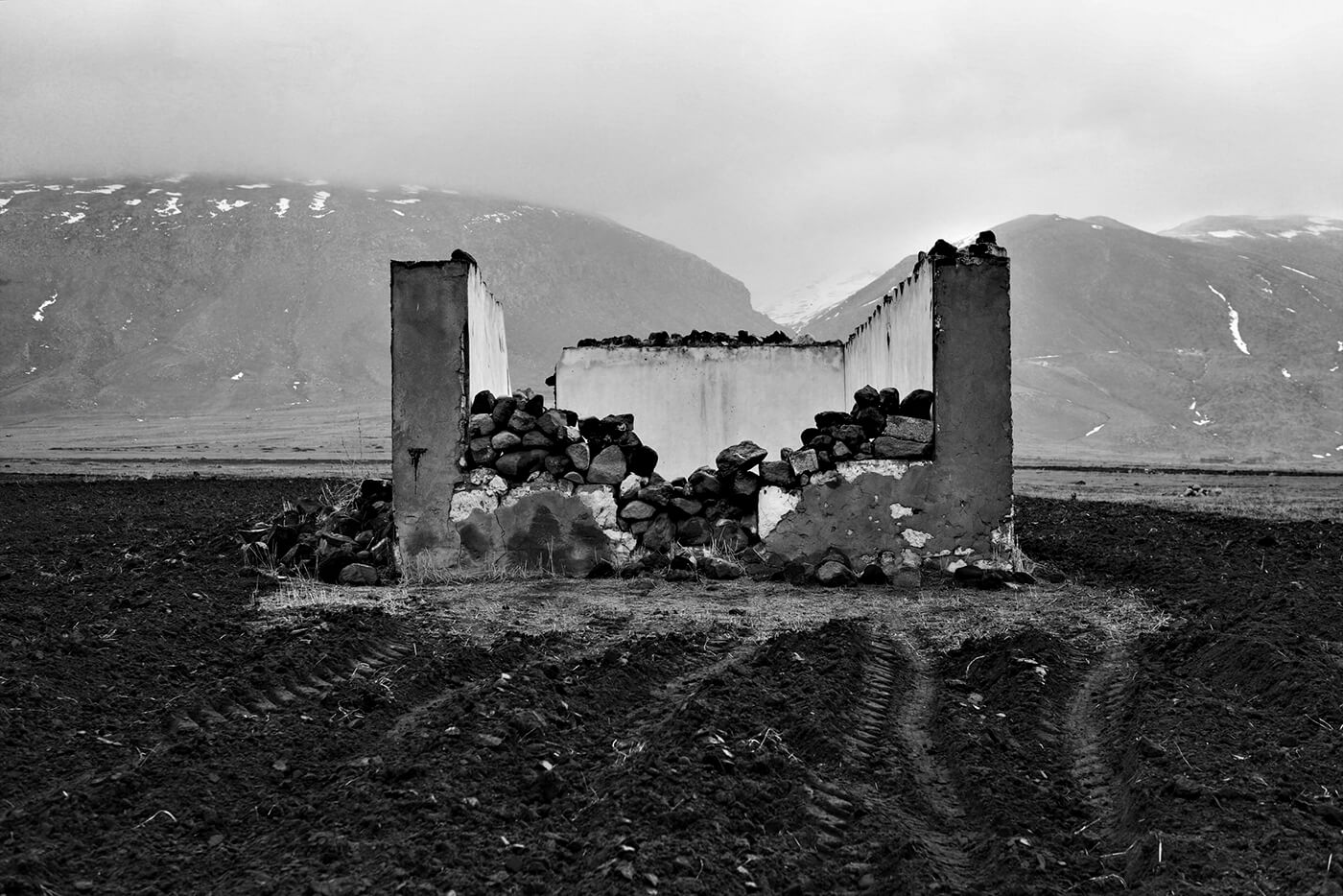 SUZAN PEKTAŞ
"This image is from my series Human Landscapes From East Anatolia. Throughout history, the scarcely populated East Anatolia (Eastern Turkey) has been the land of war, rebellions, migrations as well as host to multiple civilizations. My several visits to the region, over a period of two years, felt like a journey in a time capsule. It's impossible to miss how the geography, with its harsh climate, monumental mountains and highlands, has engraved itself deeply in characters of its people and their footprints. Abundant volcanic rocks are commonly used to build modest two-room houses in rural areas. This photograph was taken at the foot of the legendary volcanic Mount Ararat."