EDITORS' PICK
Lost in the Dazzling Forest
CIVILIZATION
Civilization Editors' Pick
Following Emma Lewis' selection of winning images for our CIVILIZATION call for entries, this compilation of 20 images, selected by the Life Framer editors represents some of the other talented photographers whose work struck us and left a mark. Each a stunning image worthy of exposure and attention…
These are intended to be a conversation starter… so feel free to join the discussion on our social networks.
BANNER IMAGE COURTESY OF NIMROD GETTER
www.nimrodgetter.com
"Tibet. Perched just below the peaks of great mountains. Harsh. Extreme. Not much for granted. Life is hard from where we look. One has to be kind to survive. One has to be committed to surpass. A sea of condensed energy sitting so high up that it takes the place of the missing oxygen and makes you feel – all at the same time – how insignificant and omnipotent you are. Crystal clear it lays in front of you, bare and indifferent. Raw. Real Raw. Connection is established without effort. A smile and a smile. I am told it is not like that anymore. Well, things change. It used to be."
Editor's comment: A rich and immersive view into the immense landscape of Tibet, the crisp, cold air and limitless quiet almost palpable, even if even mode of transport is unclear.
IMAGE COURTESY OF LISBETH MONÉTON
www.lisbethmoneton.com
"Burma, February 2020, From a workshop with Steve McCurry. The one-leg-rowing Fishermen with their small helpers, often their sons, at Inle Lake in early morning."
Editor's comment: The near symmetry and well-handled lighting make for something really special – these two fishermen and their sons picked out in golden hour light and low-level haze. It's a fascinating document of a life of tradition far from our own, taken in the stewardship of McCurry who has spent his career telling such stories from all of the world.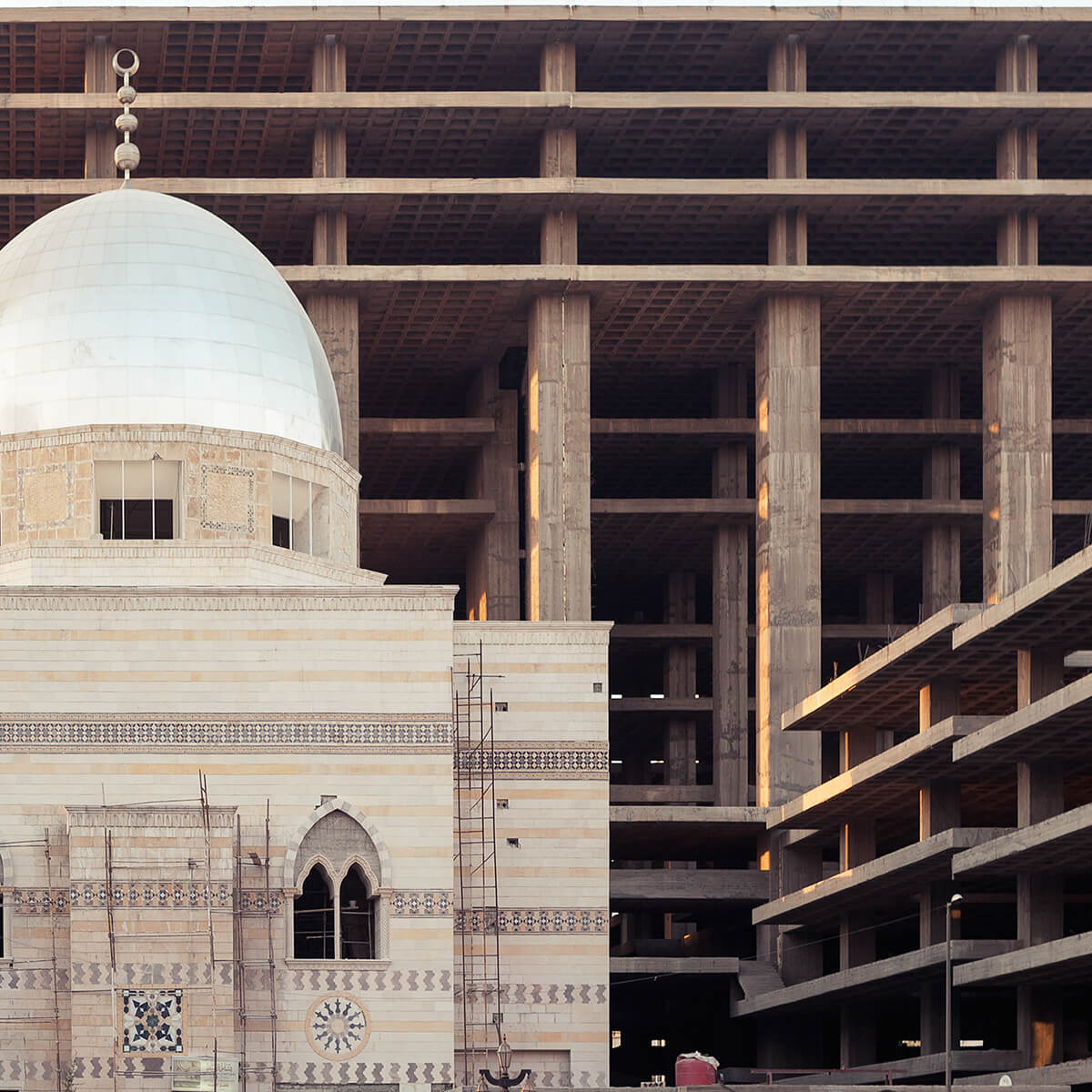 IMAGE COURTESY OF ROGER GRASAS
www.rogergrasas.com / @rogergrasas
From the series HaAretz – "HaAretz provides a record against oblivion of the lands and towns described in the Bible amidst a globalized world of consumerism, hyper technicality, mass tourism and war devastation. Produced between 2010 and 2019 in the states that currently conform the main territories of Tierra Santa (Israel, Palestine, Egypt, Jordan, Syria and Saudi Arabia), the project has been conceived with the aim to document the locations of some of the most celebrated events of the Sacred Scripts: among them, "Genesis", "Exodus", "The Lives of the Prophets", as well as the birth, miracles and passion of Jesus of Nazareth. Named 'HaAretz' after the Aramaic language that was supposedly spoken by Jesus Christ, the 'Promised Land' serves here as the background of a reality irreversibly mediated by the camera lens. From Eufrates to the Jordan River, from Dead Sea to the lake of Tiberias, and from Jerusalem to Damascus, these religious places exist as merchandised spaces of leisure. Within a globalized world of consecrated frontiers, landscapes are consumed, and so are history and the past…"
Editor's comment: A stark, expertly framed juxtaposition between tradition and modernity, culture and consumerism, character and genericism, soul and perhaps soullessness in the Middle East. In this context it perhaps represents the inevitable slow creep of Western civilization, and as Roger puts it, the decline of the richness of history.