FEATURED STORY
A Sunday at Ciqikou beach
WITH JULIEN HAZEMANN
Ciqikou is one of the most famous spots in Chongqing, but not for its beach. Actually I'm the only one who talks about a « beach » in Ciqikou. Ciqikou is one of those pasteboard decors that recreates a so called ancient China and that you can find in any city in China. I found the beach by chance in 2013 while I was walking along the river. The beach appears in the early spring when the river's level get low for a few weeks, before rising back. Three stones in the middle of the river become a beach and, on Sundays, parasols grow like mushrooms.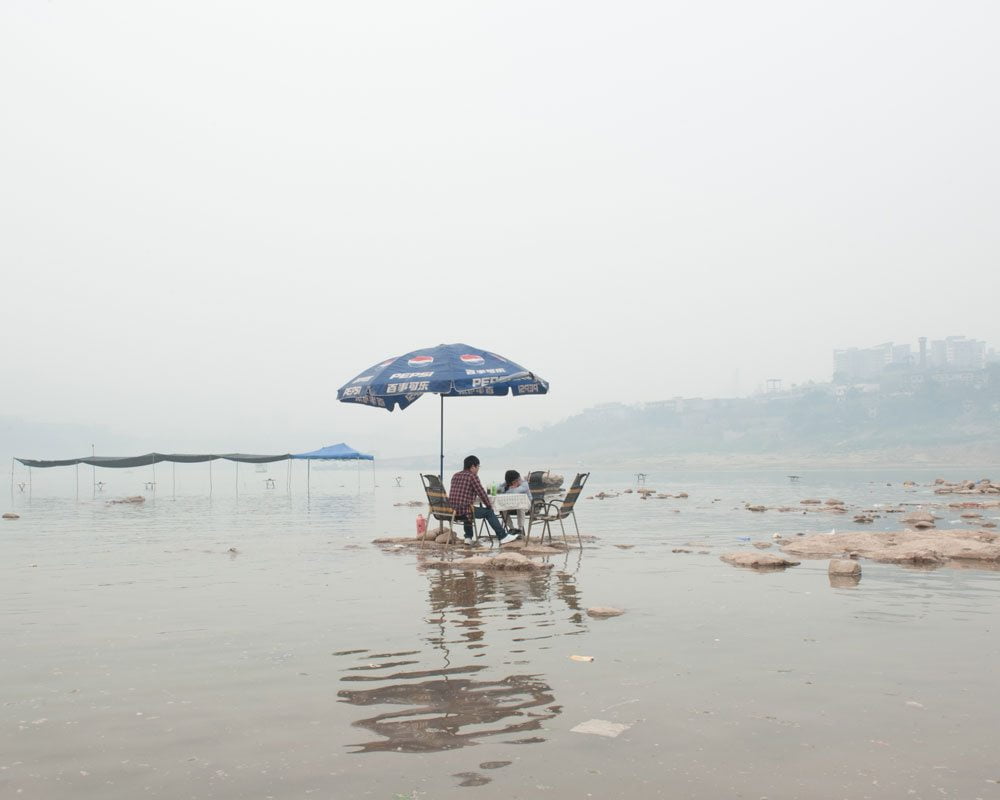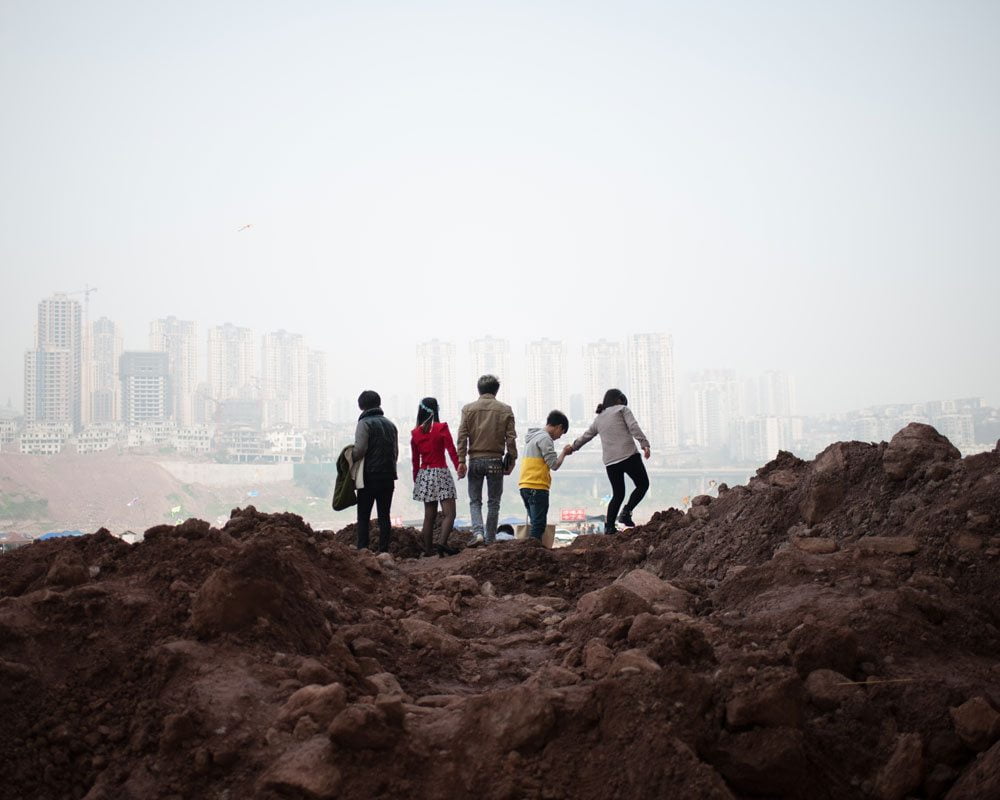 Each of my trips to Chongqing is restricted to three or four months because of the visa issue, and I mostly go there because of the winter. The river's level gets low when my trips end. I never know if the beach will have emerged before I leave. Every time I have only one or two Sundays so when the beach is there, it is a kind of a compulsive photo safari. I shoot until dark.
Chinese cities are really crowded. There are a lot of people moving in all directions all the time. It makes taking pictures difficult. There is always something leaving or entering the field of view so you miss a lot of photos. But not in Ciqikou. There, it's always perfect. Everything is like evidence, the pictures make themselves.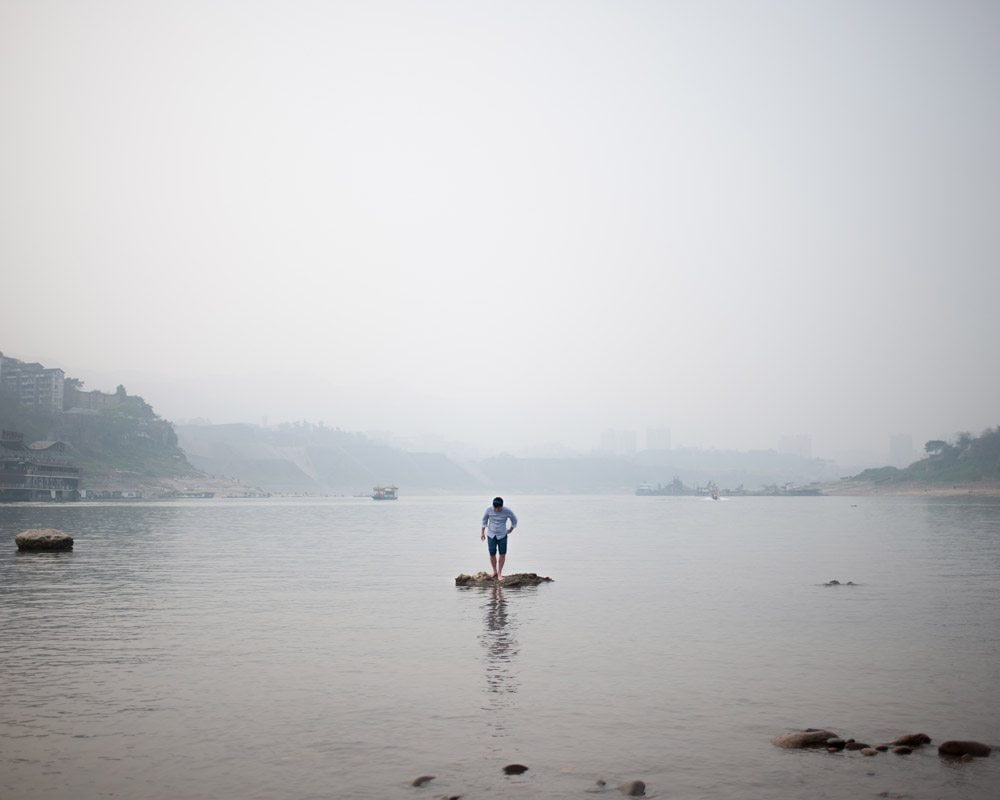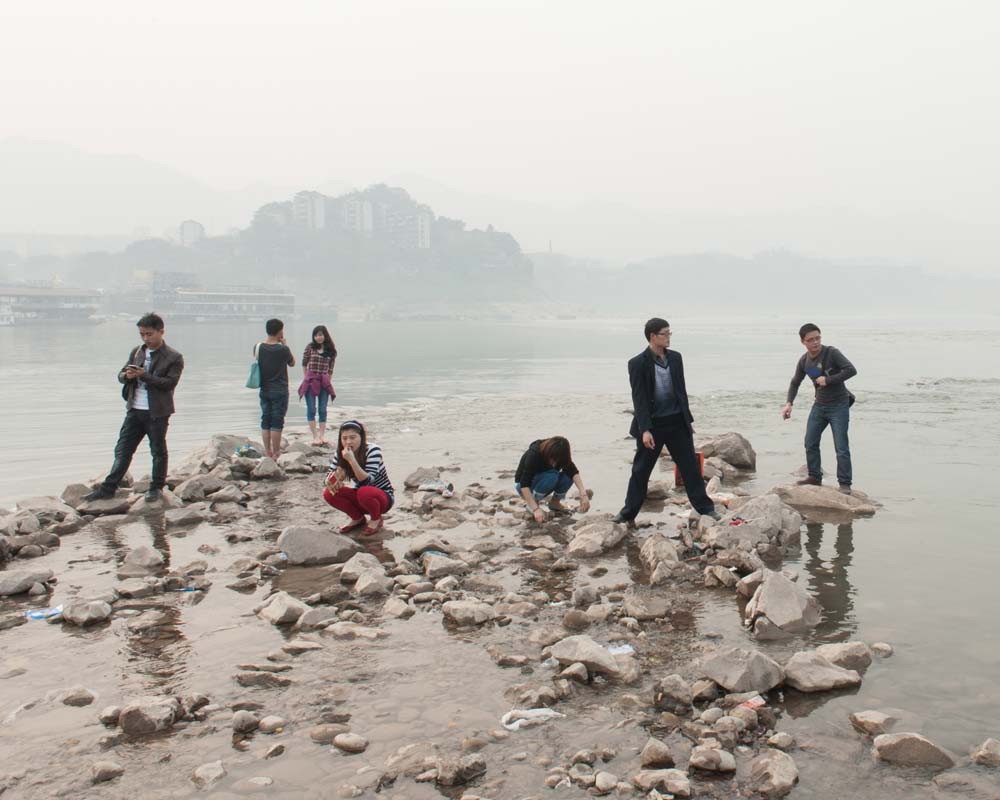 But beyond the pleasure to take pictures, Ciqikou offers something else about China. There, people are not in the « doing » or showing off. People in Chongqing don't share much about what they have in their heads. They keep their thoughts and their daydrea