INTERVIEW
Comfortable with Being Uncomfortable
WITH ARIELLE BOBB-WILLIS
An interview with Arielle Bobb-Willis
"I'm definitely learning that on the other side of fear is where the gold is"
Arielle Bobb-Willis won our 'COLORS' theme with a bold and inventive portrait of two bodies in colorful contortion. Our judge Lorenzo Vitturi selected it "for the inclusion and careful combination of colors in a scene in which the human subjects merge harmoniously with the urban context" and our editor praised it for finding "strength and creativity in the mundane, a celebration of making do with what you have and finding a new-found joy and vitality in it". We sat down with her to talk about her creative practice – how she forms and develops ideas, how she prepares for shoots, and how her family influence her polychromatic, imaginative style.
Hi Arielle. Congratulations on winning our theme 'COLORS'. Do the judges' comments resonate with you?
Thank you so much for this recognition! I am honored to have won. When I read the comments they definitely resonated with my journey to photography. I love seeing how my photos make people feel. From location, to subject, to props and clothing I work around the idea of creating art with composition and color in mind. But more importantly I'm looking into my experiences as the foundation for all of the photos. I think at a first glance they come off as very happy and fun which they are, but I feel the somewhat awkward, uncomfortable undertones are definitely pulled from the mundane, grey, and uneasy moments in my life. It's a mixture of having those feelings in the past and now pushing to accept this light playfulness in my life. I've worked hard to get to know who I am and be able see myself in my work so I really appreciate your take on it!
Your use of photography as a medicine for depression is well-documented in your interviews, and I'm drawn to how you use the medium to perhaps escape the confines of reality – creating a more positive world. Is that a fair reflection?
Yes definitely. I think all of us are trying to find the thing that keep our minds present, relaxed, and at peace. I moved to a small town in South Carolina in 2008 from NYC and that transition definitely felt out of control for me. I didn't feel connected to my surroundings and I didn't have any way of leaving them. When I first started taking pictures I decided to turn to photography to create a world that I would like to live in…or just to make my reality look better than it was. I think my photography has definitely grown with me in the sense that I'm learning more and more why I need it in my life. There's so much to explore and break down while creating photos so I'm just excited to see in what direction my work will go.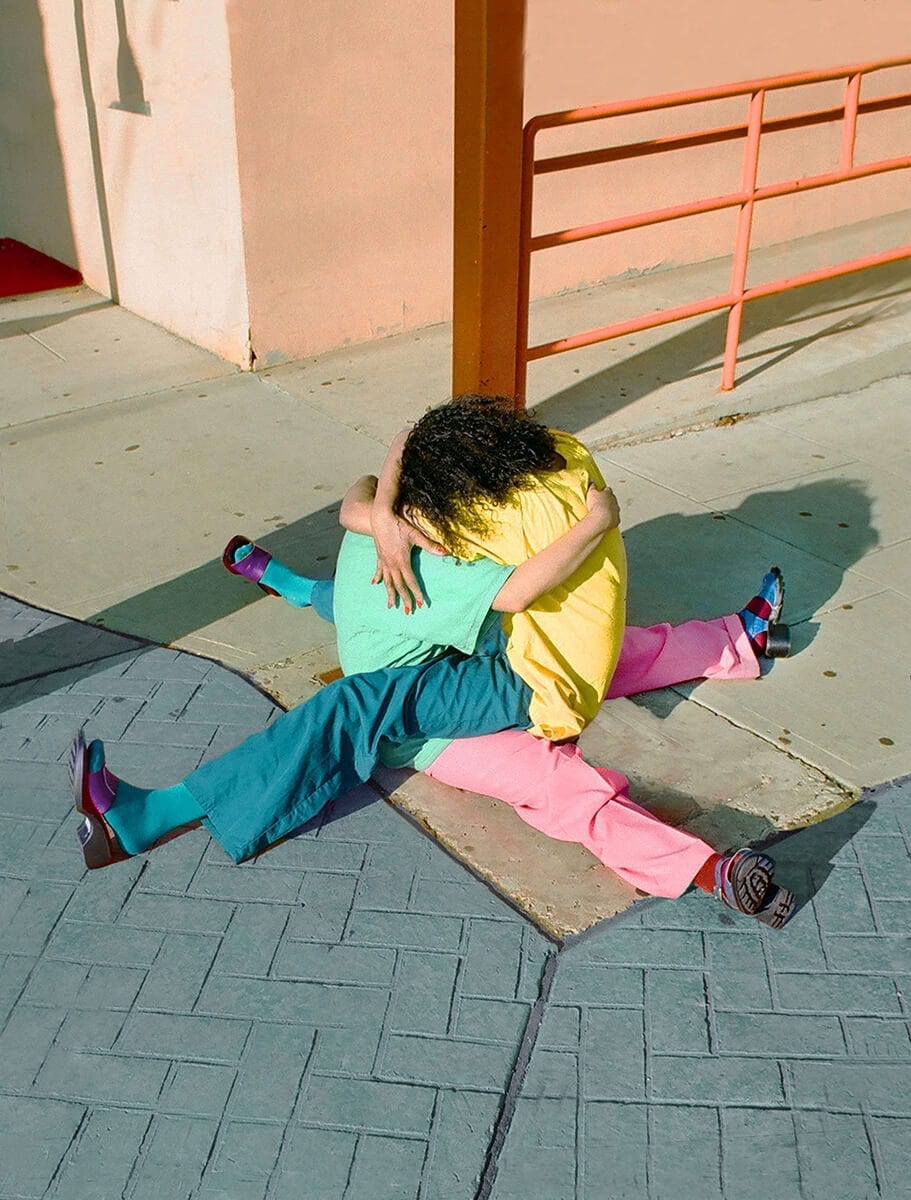 Arielle's winning 'COLORS' image