INTERVIEW
The Quest for Self
WITH ANNE-CLAIRE VIMAL DU MONTEIL
An interview with Anne-Claire Vimal Du Monteil
"I see infinite potential both when taking the picture and in post-production. Photography is an unlimited creative playground for me."
Anne-Claire Vimal Du Monteil won our Open Call competition with a stunningly realized image that judge Tsoku Maela said has a beauty that "masks a deeper, less benign story underneath". Taken from a body of conceptual portraiture exploring ideas of childhood, stereotypes and social biases, it is a story of contradictions, drawing on Anne-Claire's varied background in art history, philosophy, film and retouching.
Keen to know more, we put some questions to Anne-Claire…
Dear Anne-Claire. Firstly, congratulations on winning our Open Call competition. What did you make of Tsoku Maela's comments?
I was very touched by Tsoku Maela's text because he understood exactly what I wanted to convey with my picture. As he said it himself, we can extend the constraints of gendered education to the search of authenticity, who we really are and what defines us as a unique human. It's hard to be yourself in world that keeps asking what predefined role to play, telling you what you should like or not.
It's a beautifully realised image, which through layers of meaning examines the pressures placed on young girls by society. Can you tell us a little bit about the image – how the concept was developed and how the final image was achieved?
I have been questioning for a long time the grey zone between education and indoctrination. For example the princess is a stereotype that has being told in fairy tales to generations of children. This is a very significant concept regarding women's status, and it's widely popular in mainstream culture. It is everywhere from kindergarten onwards, you can't avoid it.
I realized my daughter was never sensitive to this stereotype. This is the context that helped my shaping the picture's concept. I asked my daughter to wear the dress and the crown, to put on a sad face and then to remove the dress in a liberating gesture. The complete series shows the whole liberation process, I kept the strongest ones.
And what's the significance of the series title "Breathe!"?
There are two meanings behind the title. First, when you have to do something unpleasant, such as a blood test, or when you are stressed out, usually someone tells you to relax, breathe out and everything will be just fine. This "breathe!" is an additional injunction made to the girl to make her accept the princess role she doesn't want. Then at the same time if you look at the whole series, the girl removes the tightened dress in a liberating move which will allow her to fully breathe. Liberate your true self, breathe and live!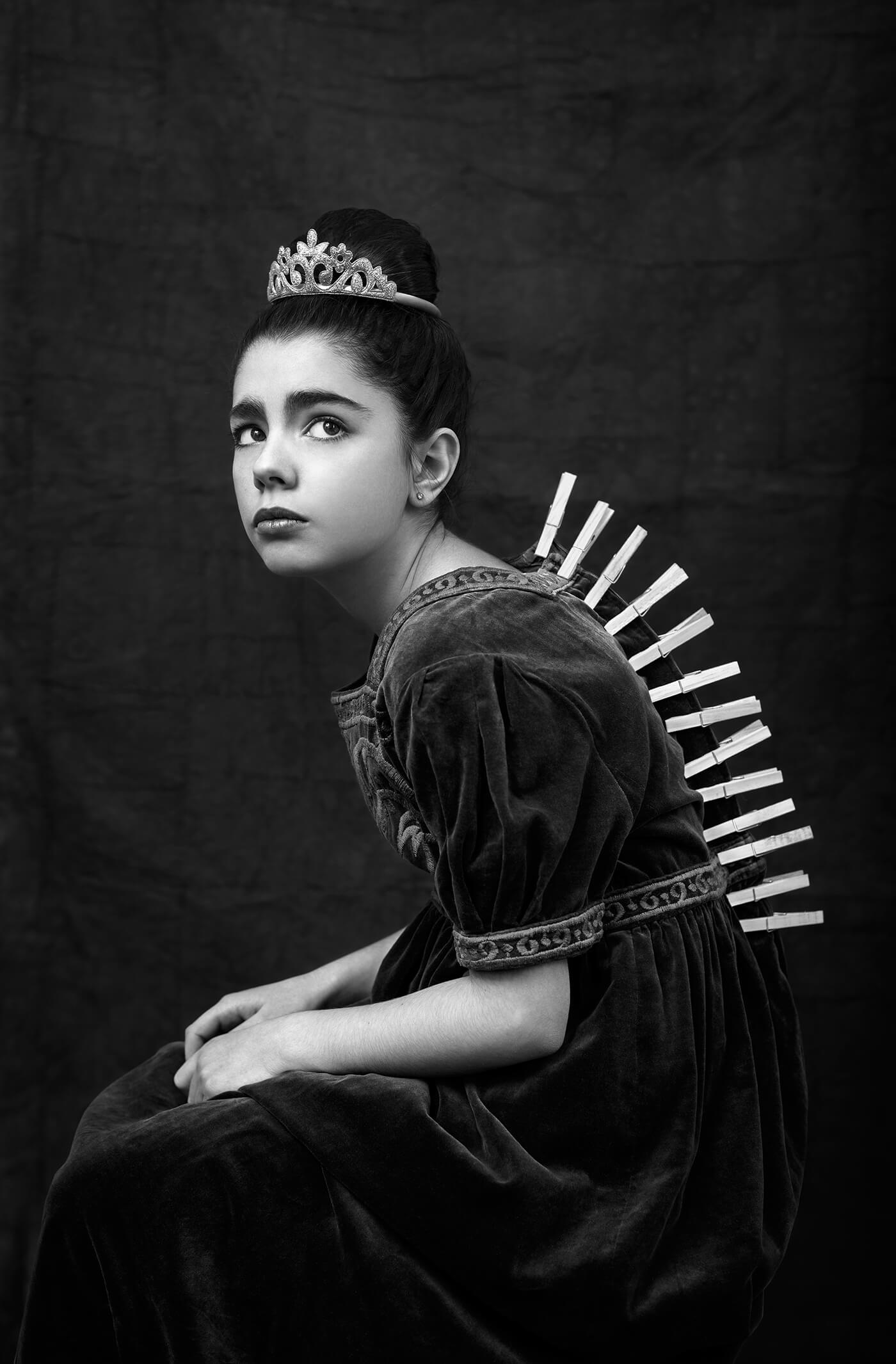 BREATHE! #2 – ANNE CLAIRE'S WINNING IMAGE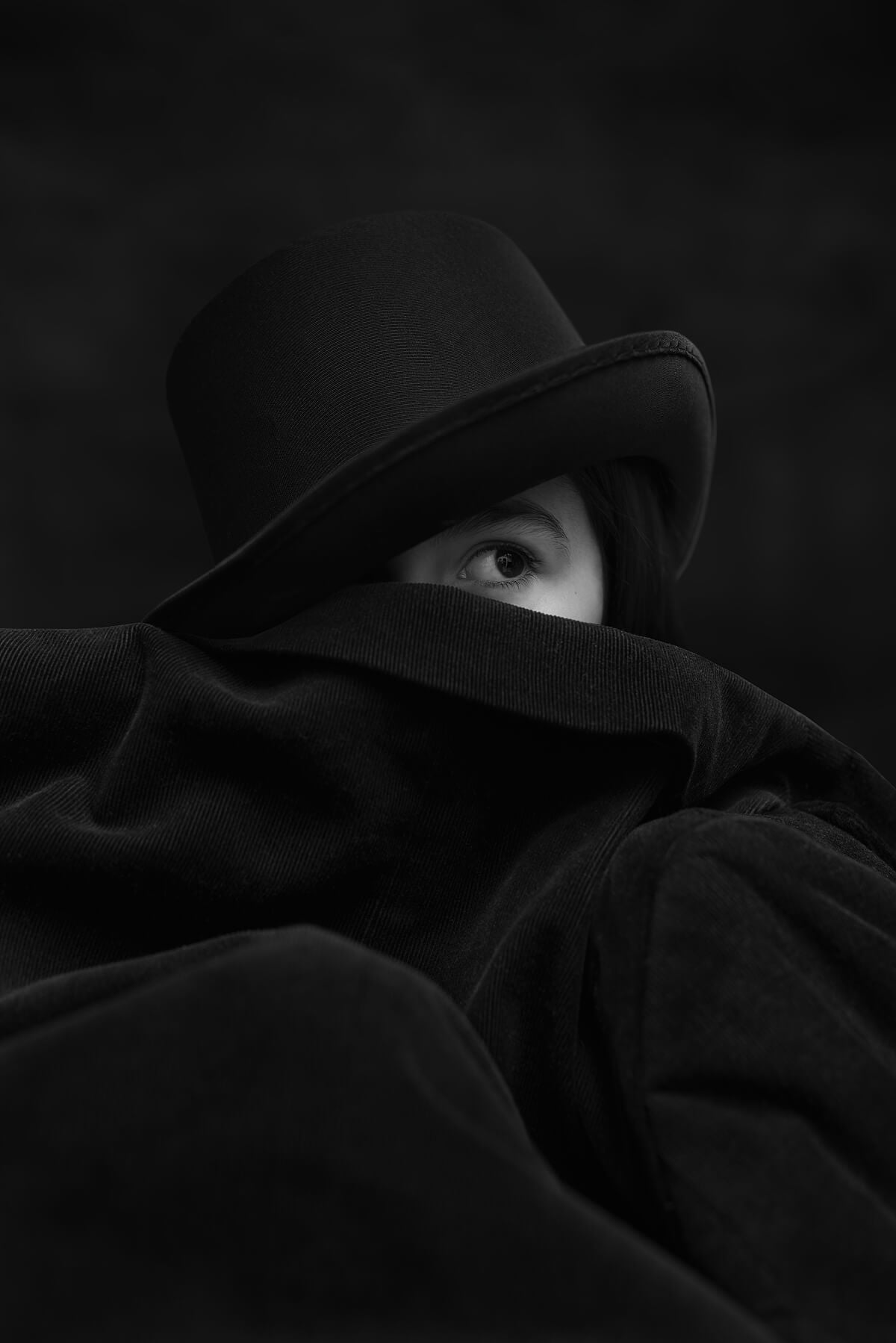 FIVE SENSES #1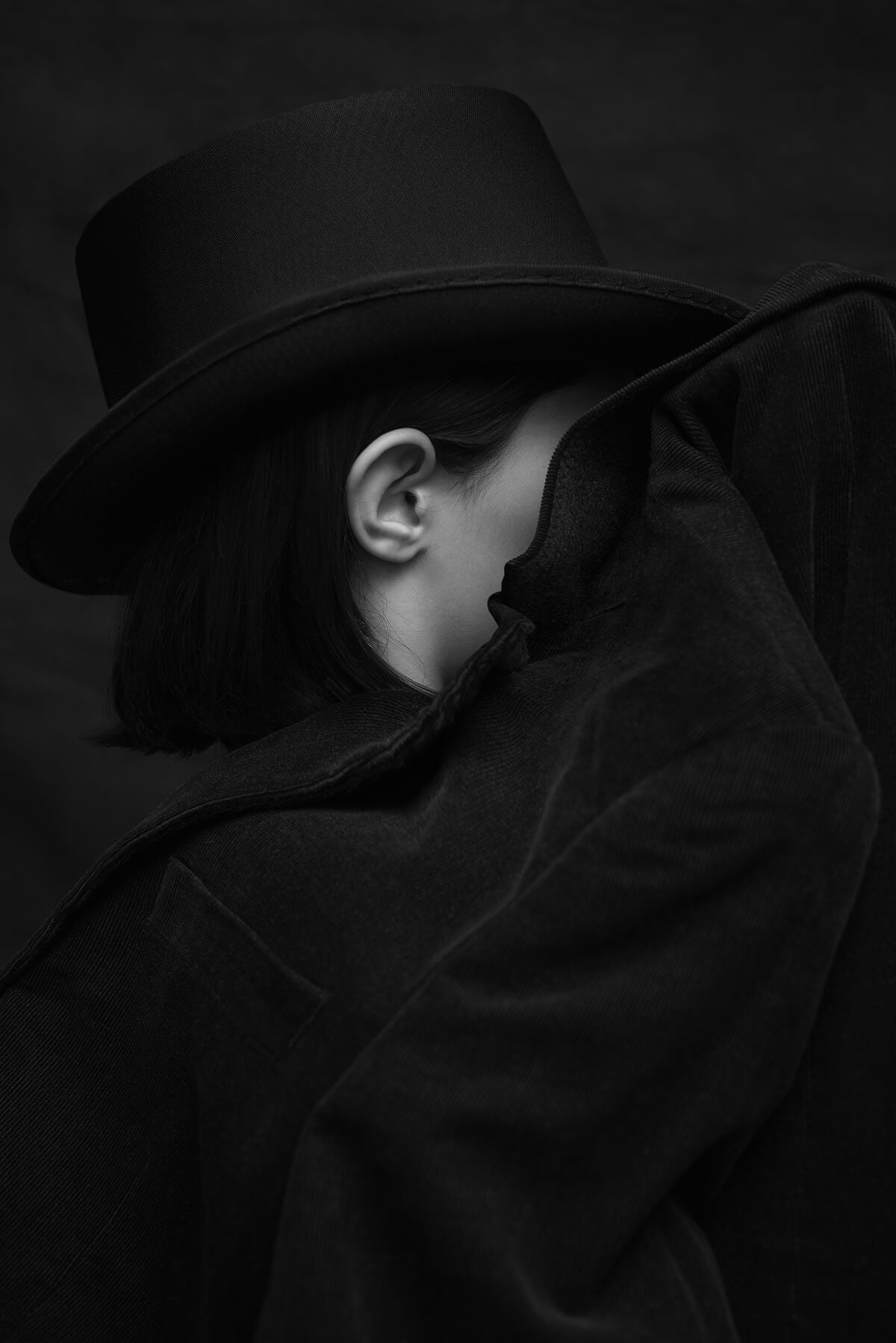 FIVE SENSES #2