INTERVIEW
Reading the Photograph
WITH ALEXANDER ROBERTSON
An interview with Alexander Robertson
"I'm trying  to show the dignity of people, rather than highlighting a flaw of society. To give an individual and proud face to an anonymous collective or even a blunt statistic."
Alexander Robertson is a London based photographer who has gained worldwide experience having spent many years working and travelling before more recently returning to the UK. His introduction to photography developed from a filmmaking background which was transferred from moving to still imagery during his time abroad.
Alexander is interested in exploring the relationship and location that humanity and community has with the world. The stories that he tells reflect what he has been witness too and his own personal life experiences rather that searching for a story that he does not bear a direct connection to.
Hi Alexander. Firstly and belatedly, congratulations on winning our Humans of the World theme. What did you make of the judge Amy Kellner's comments?
Thank you very much, it was such a wonderful surprise for myself and our community. I really appreciated the comments, what really stood out for me was the comment on "reading the photograph". This is exactly how I want people to feel when viewing the series, the idea is to spend a time exploring each image as they contain so many details that will offer people the chance to get to know the subjects. To have someone like Amy Kellner acknowledge that felt like a fantastic achievement.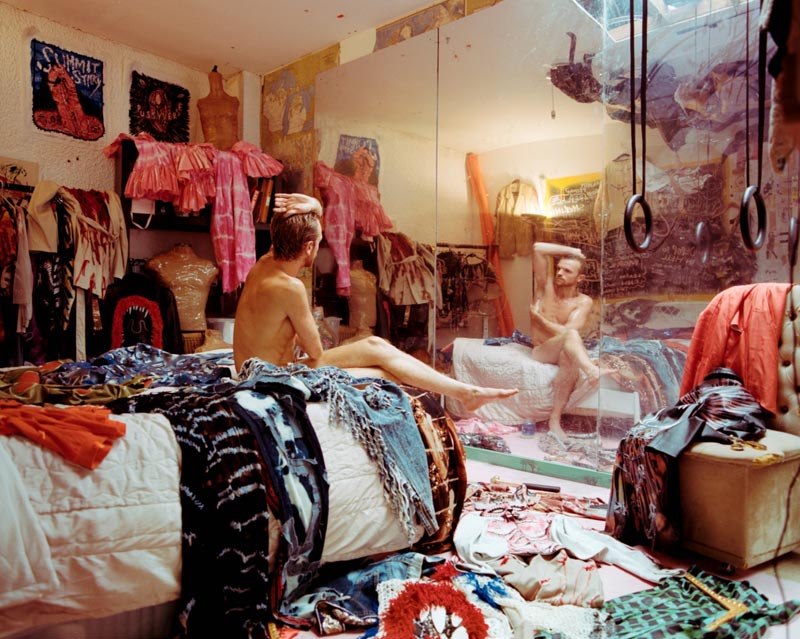 ALEXANDER'S WINNING IMAGE
I understand it's from your series "The Peanut Project". Tell us a bit about that – the story you're telling and how it came about…
Absolutely, the project developed whilst I was working on my MA in Documentary Photography and Photojournalism. Universities were one of the only establishments that did not stop during the first Covid-19 lockdown in the UK. This provided a good sense of pressure to develop new work during a difficult and uncertain time.
The story focuses on the people who have made once deserted warehouses in East London into vibrant live-work spaces. We are being constantly threatened by the gentrification to the area that began when London was awarded the 2012 Olympics and the Olympic Stadium was essentially built in our backyard. Since then the warehouse community has slowly been reducing in numbers as spaces are torn down to make way for newly developed luxury apartments and their residents. Our warehouses are considered a blight on the neighbourhood and our DIY ethos no longer suits the newly established community.
I wanted a way to capture the people who make up the community as a way to preserve what existed here long after it is gone. To me the portraits offer the viewer the ability to get to know these people and to do so in their most personal spaces.
And what about this winning image in particular? The subject looks like a fascinating character….
I must confess that I am very proud of this image, it was just one of those perfect moments where everything happens to come together and create something beautiful that manages to take you by surprise. When I look at it I find that it reminds me of a renaissance painting.
Calum really is a fascinating character, an exciting and talented artist along with being an incredibly gifted fashion designer, he's got it all. I would encourage everyone to explore his work which you can find on Instagram. Each subject had the choice to sit or pose however they felt most comfortable or expressed themselves best and Calum wanted to do something completely different to everyone else. This produced our image and what Calum describes as; "my morning routine – I cover myself in baby oil before rolling across the floor until I'm dressed".