EDITORS' PICK
Chronicles of the Night
AFTER DARK
After Dark Editors' Pick
"Character, like a photograph, develops in darkness" – Yousuf Karsh
Following Yumi and Masaru Goto's selection of winning images for our 'AFTER DARK' theme, this compilation of 20 images, selected by the Life Framer editors represents some of the other talented photographers whose work struck us and left a mark. Some are more literal representations of the theme, and others are more abstract, but each one is a stunning image worthy of exposure and attention.
These are intended to be a conversation starter… so feel free to join the discussion on our social networks.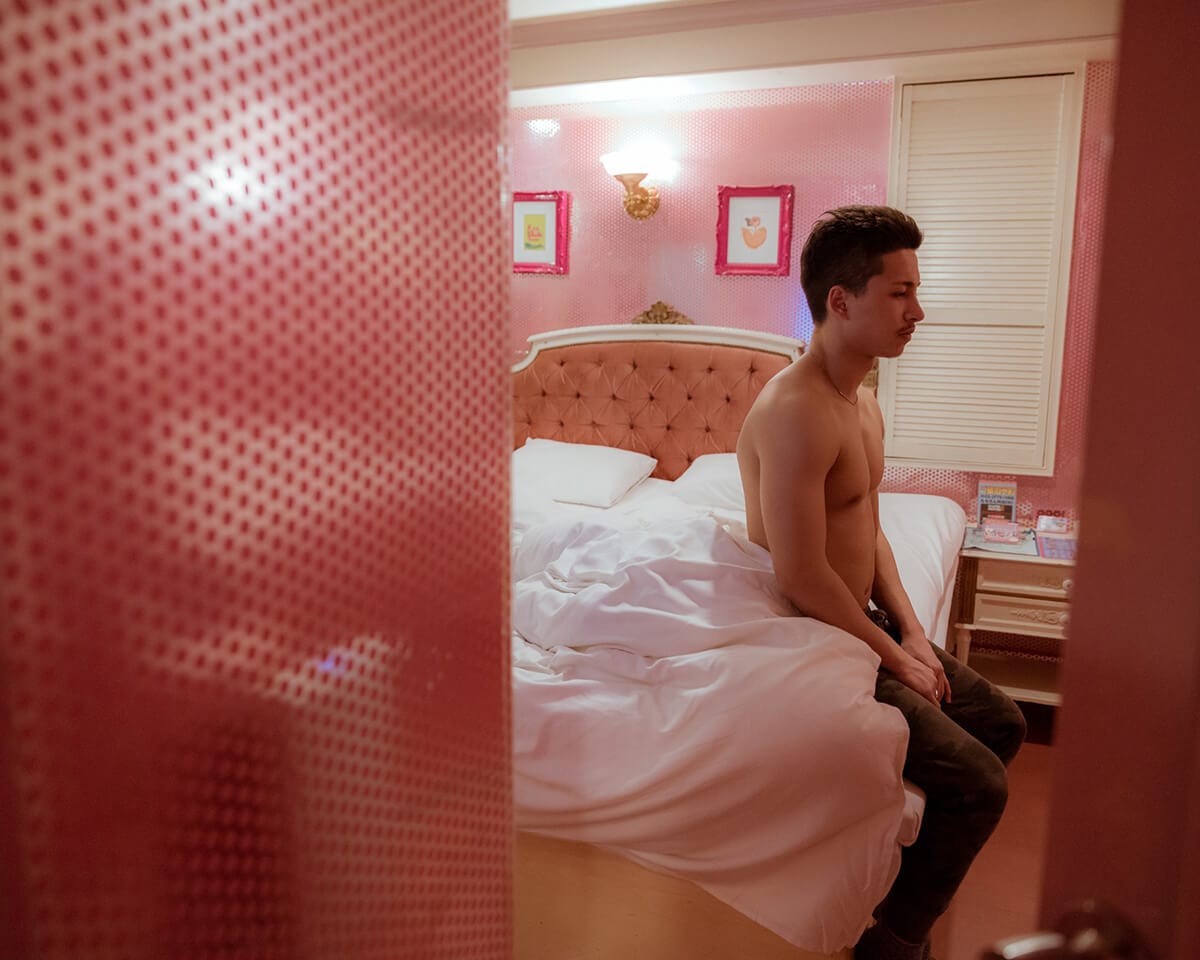 Image and text courtesy of Deby Sucha from her series 'Tokyo Fake Romance'.
"In Japan some women are turning away from relationships and renting boyfriends instead.
We are not a prostitute but we sell fantasies with boundaries" – Jin, a rental boyfriend.
Jin, 20, is one of those boyfriends to rent and has a character perhaps lacking in most Japanese men – he's strong and romantic, at least for a couple hours. His parents divorced some time ago and life forced him to struggle alone in this compact, concrete forest of Tokyo. He has a dream to study abroad one day this is how we begin our conversations – I ask him why he does what he does. He stares at me closely. "Because I'm helping those lonely ladies. They are alone with their problems. I'm giving them what they long to have without any emotional attachment". We finish our dinner and walk out into the deep evening, our romantic relationship nearly done. I ask him if the clients ever ask to go to a hotel with him, as we pass though Shibuya, full of tacky love hotels. "You know that physical intimacy is not allowed in this business". We part ways and agree to stay in touch, though we probably won't. But we mean it in this moment. When you're young relationships are pure but as you get older you see complications".
www.suchadeby.com and Instagram: @debysucha