BECOME A MEMBER AND ANSWER YOUR CREATIVE CALLING
CHALLENGE YOURSELF WITH
EACH OF OUR MONTHLY THEMES
EXCLUSIVELY FOR MEMBERS
Enter up to ten images per theme for each of the next 12 themes (rolling into the next edition of Life Framer as applicable). Give yourself the best opportunity to win Life Framer, and stretch yourself with our varied calls for entries.
No further payment is required and you will only be charged once (no subscription, no automatic payments).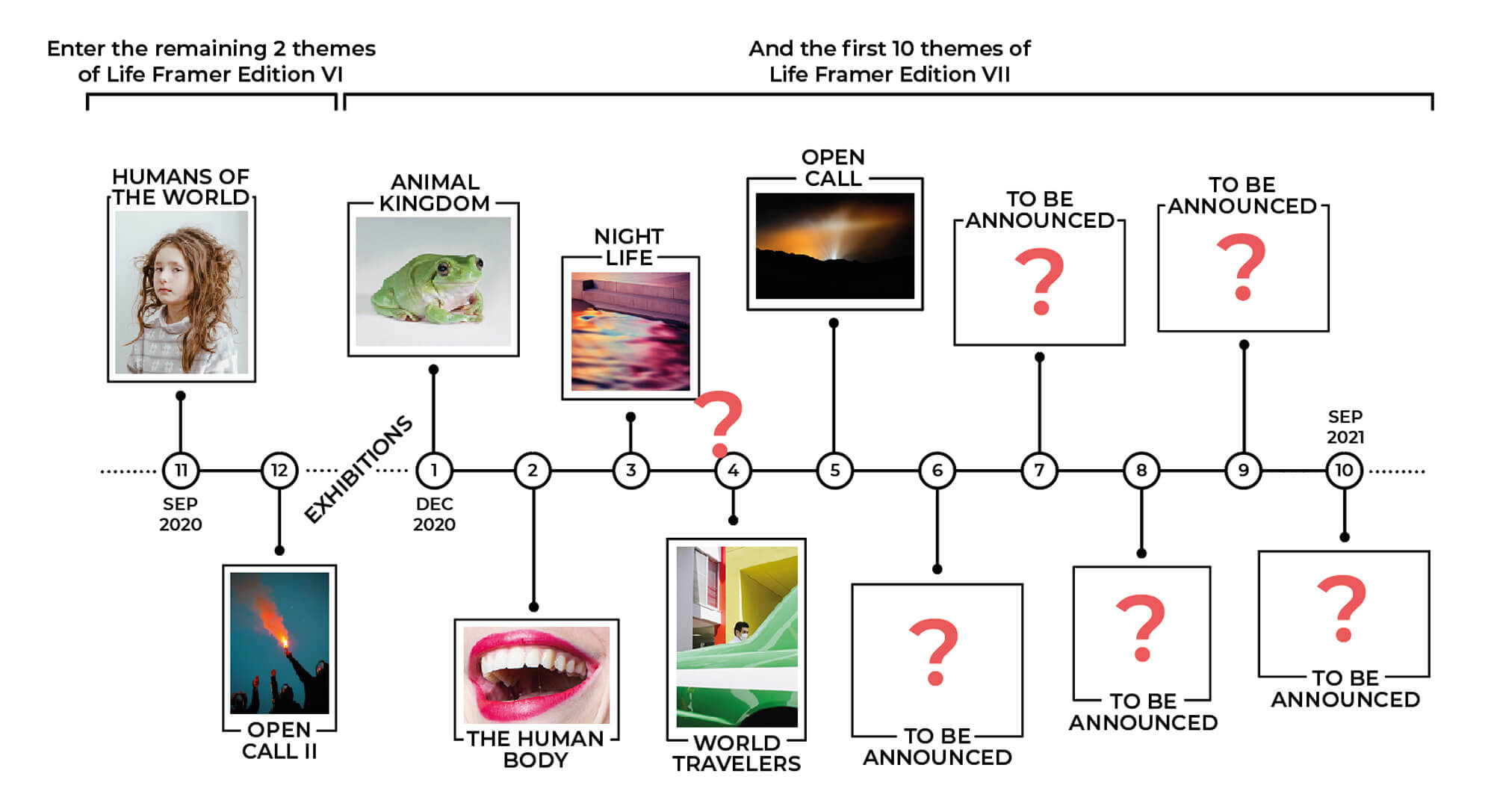 SUBMIT TO OUR
ANNUAL SERIES AWARD
EXCLUSIVELY FOR MEMBERS
Alongside our monthly themes we run an annual Series Award to celebrate cohesive bodies of work. Enter a photographic series and receive your own solo show in a prestigious contemporary gallery. Following exhibitions in London, Mexico City and Rome, this year's winner will receive their own solo show and evening launch at Galerie Intervalle – a renowned photography gallery in Paris.
Enter a photographic project on any topic, of any genre, and in any format. We're interested in the execution, the originality and the meaning of your art. There are no categories or themes so enjoy the freedom and submit your main body of work.
RECEIVE DETAILED
FEEDBACK ON YOUR WORK
EXCLUSIVELY FOR MEMBERS
We know meaningful feedback is important and so our Editors' will give a general critique on the impact of your presented work. We will touch on aspects that can be readily evaluated in an online space such as overall impressions, originality, the quality of your artist statement, technical aptitude and image sequencing. It is important to note that every photographer's work is open to a variety of interpretations and although an informed opinion, this is still only one view on your work. It should be considered a starting point for further consideration and reflection, rather than a conclusive interpretation.
Over the past years we have helped thousand of photographers to find or improve their style. Discover some of their happy testimonials here.